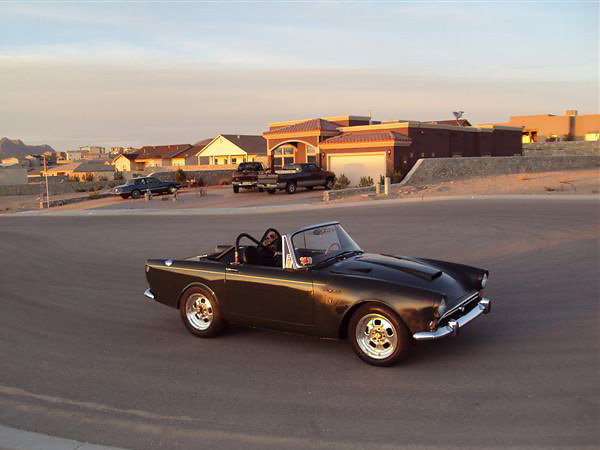 Jerry Porsch's 371cid Ford V8 Powered 1966 Sunbeam Tiger
as published in British V8 Newsletter, Volume XIV Issue 3, December 2006
Owner: Jerry Porsch
City: Albuquerque, NM
Model: 1966 Sunbeam Tiger
Engine: Ford V8
Engine:
371cid motor from World Products ("Man O War"), featuring Edelbrock Victor Jr. aluminum heads, Edelbrock Super Victor intake manifold, and roller lifters. The engine is plate mounted. It has a 2 stage NOS kit rated at 175hp on the plate and a 175 fogger.

Drivetrain:
The transmission was a modified C4 automatic with 4500 stall, matched to an 8 3/4" Dodge rear-end with a 3.77:1 gear and a spool... but after breaking several transmissions, the was converted to use a Chevy Powerglide transmission.

Wheels/Tires:
I've changed the rims to 15" Weld Rodlites. Tires are 26x1050 M/T ET streets on the rear and skinny's on the front.

Suspension:
Custom-made adjustable traction bars...

Weight:
2912 pounds without the hard top and NOS bottle. A little over 3000 pounds in race trim.

Performance:
So far the best ET has been 9:93 at 141mph with a 175shot of NOS, 11:09 on motor, this was done in Phoenix at the Fun Ford event, we were runner up in the True Street, and we won the bracket race.
(Update: as of 2/2/2007, Jerry reports that the car now runs 9.90's at 142.)

Comments:
I've owned it for 36 years now, the car was a 260cid Tiger and it has had about 15 different motors. This year's winter project will include fitting a custom set of 2" Hooker headers, and maybe a new tubular front member.


Twin Turbocharged!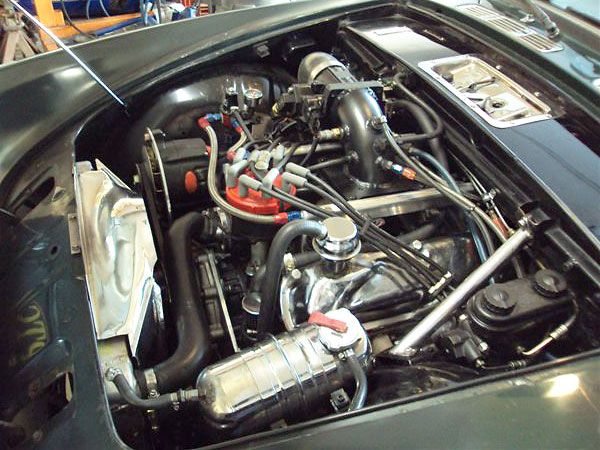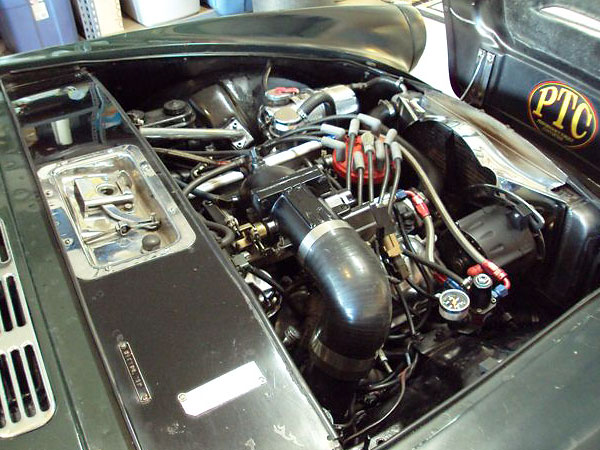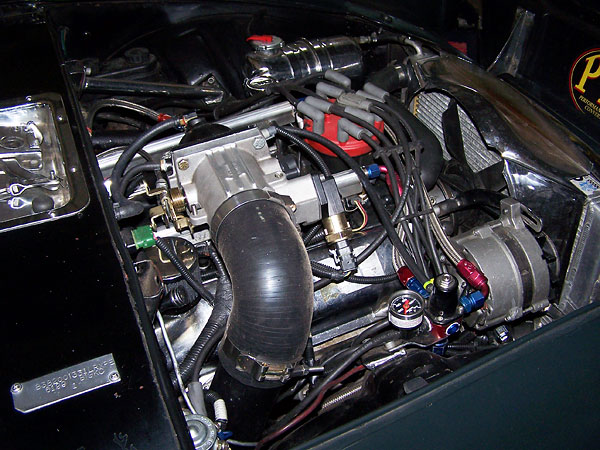 In early 2008 Jerry updated his Tiger with twin turbochargers...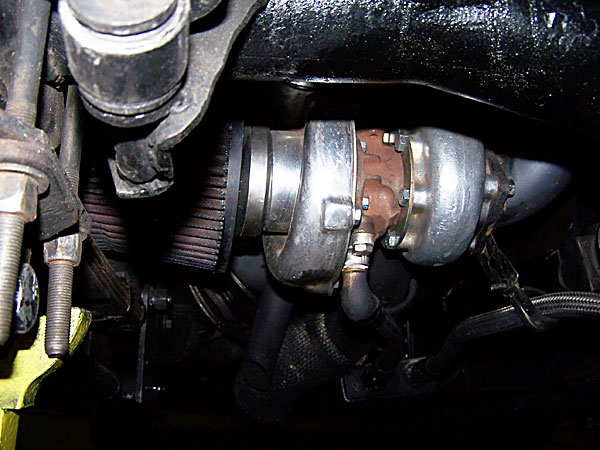 The turbochargers were mounted where they'd fit, back near the rear axle.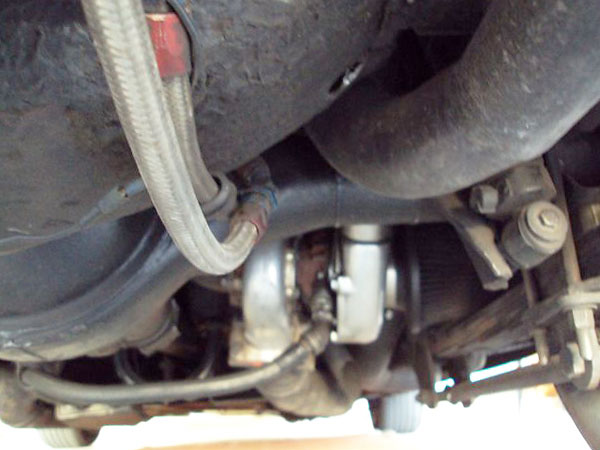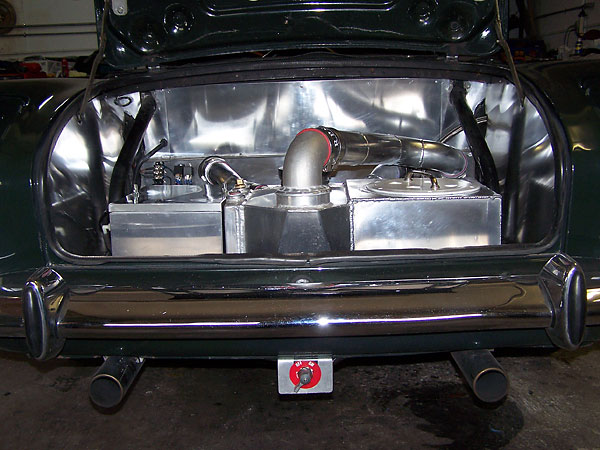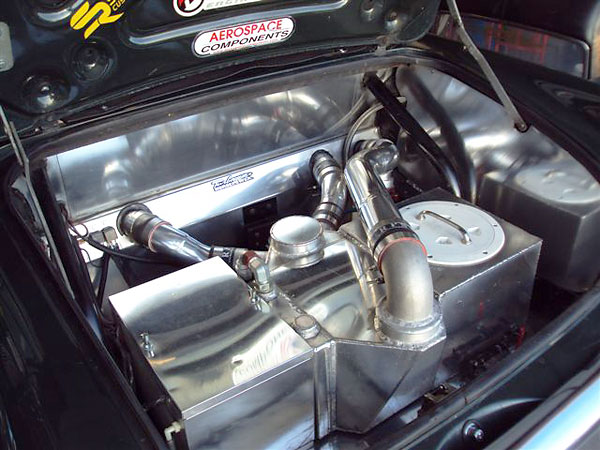 Earlier incarnation: Nitrous Oxide Injection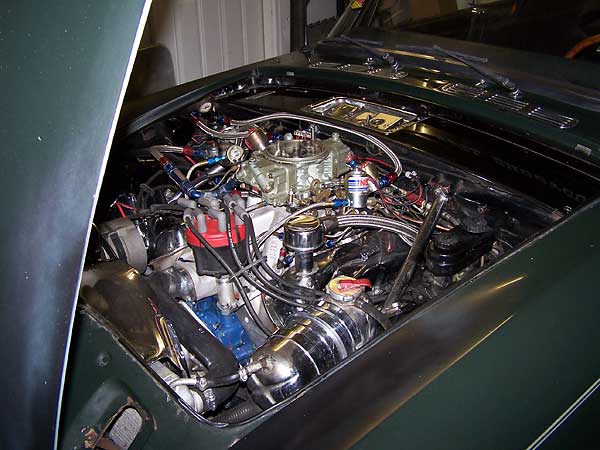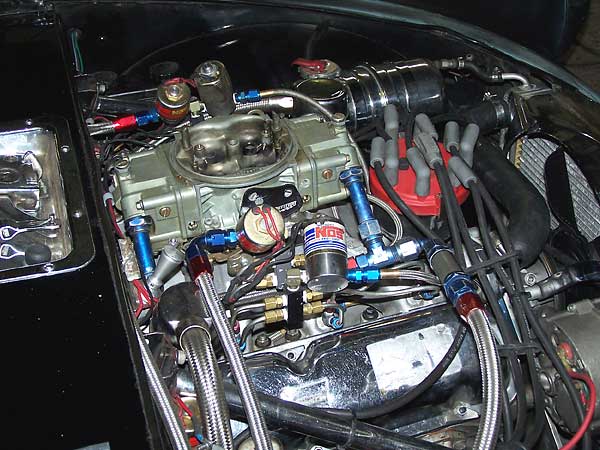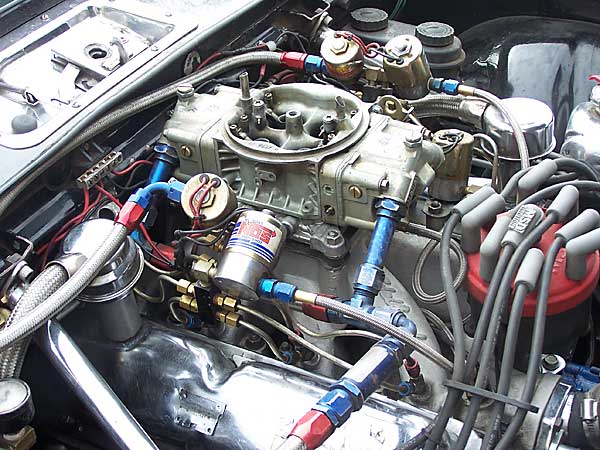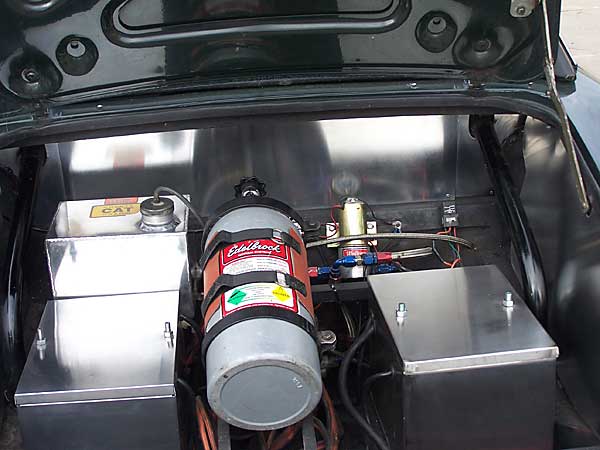 Interior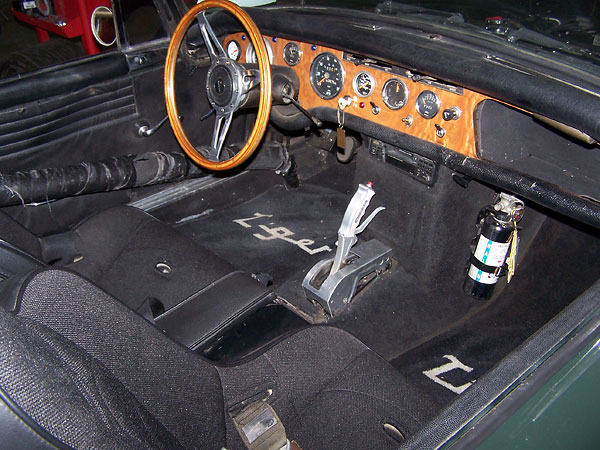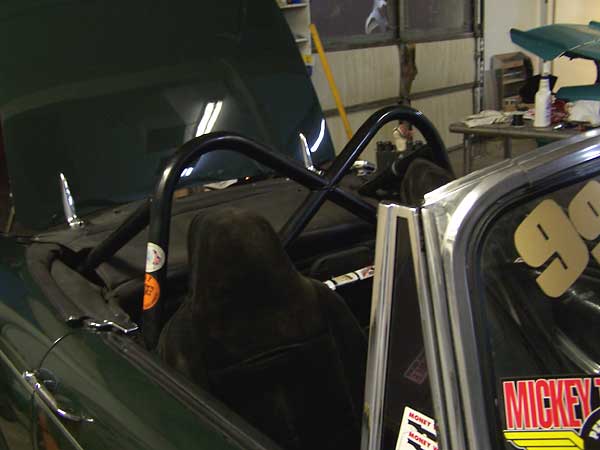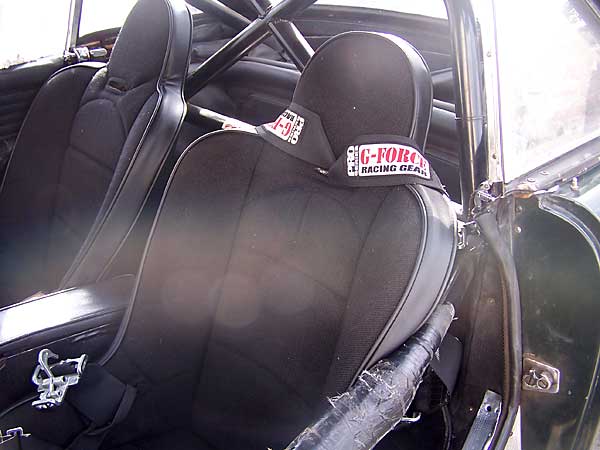 (New seats added April 2007.)


Exterior