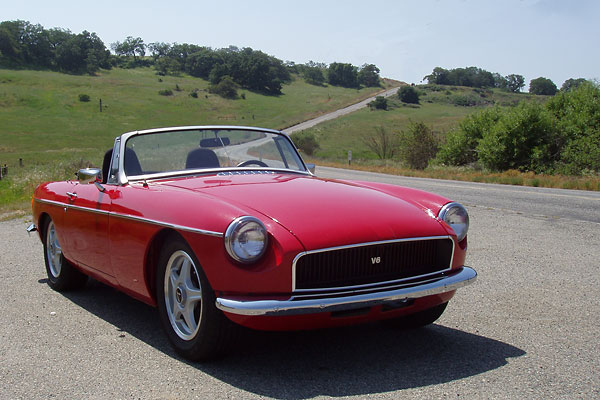 Ralph Piccola's 1973 MGB Tourer with GM 3.4L V6
as published in British V8 Magazine, Volume XVI Issue 1, May 2008

Owner: Ralph Piccola
City: Murrieta, CA
Model: 1973 MGB Tourer
Engine: GM 3.4L V6
Conversion by: owner
Engine:
1994 GM 3.4L V6 from a Pontiac Firebird donor, installed with its electronic fuel injection system. The ignition system is from a 1988 Chevrolet Camaro. (See below for explanation.)

Cooling:
Ford Mustang radiator.

Exhaust:
Classic Conversions Engineering (aka Bill Guzman) headers, custom pipes, and Magnaflow muffler.

Transmission:
Borg Warner T5 5-speed, specifically the Camaro V6 version. HTOB (hydraulic throw-out bearing) and the stock-type Camaro clutch. Custom driveshaft.

Rear Axle:
stock MGB.

Front Susp.:
stock MGB except with polyurethane bushings.

Rear Susp.:
stock MGB except with tube shock conversion and polyurethane bushings.

Brakes:
stock MGB.

Wheels/Tires:
Honda Prelude wheels with Goodyear 195x65-15 tires.

Body:
Front turn signal lights have been removed from the fenders and hidden behind the grille. The side marker lamps (front and rear) were removed and blanked off. The battery was relocated to the trunk.

Interior:
Autometer white face gauges. Mazda Miata cloth seats. No radio.

Completed:
January 2003. Driven 4500 miles as of April 2008.

Note:
The initial conversion was with a 2.8L engine from a 1988 Camaro. That engine spun a bearing, so I replaced it with the 3.4L from a 1994 Firebird. The newer engine came with SFI (sequential fuel injection) and distributorless electronic ignition. Since I already had the computer and wiring harness from the 2.8L engine installed, I modified the SFI manifold to work with the earlier distributor-based ignition system. That required cutting the back part of the manifold to make clearance for the distributor. (You may notice the different intake tract in the earlier pictures.) The blocks from the two engines are identical looking, and the 3.4L fit in place with no problems.

There were a couple other problems with the initial installation that had to be overcome. The first HTOB I installed had a leak, and it had to be replaced. The exhaust system put stress on the headers and cracked them. This was repaired and a flexible coupling was installed to prevent recurrence.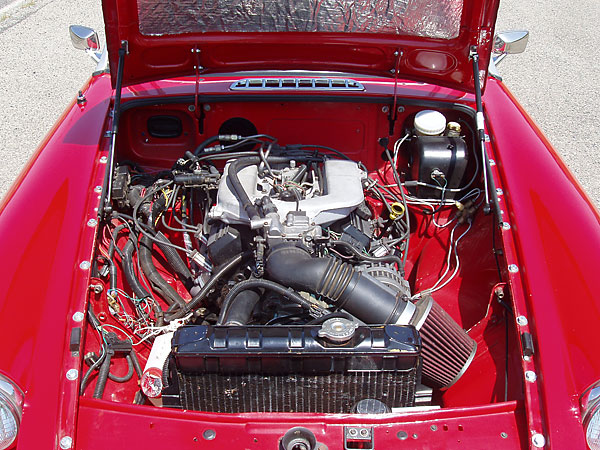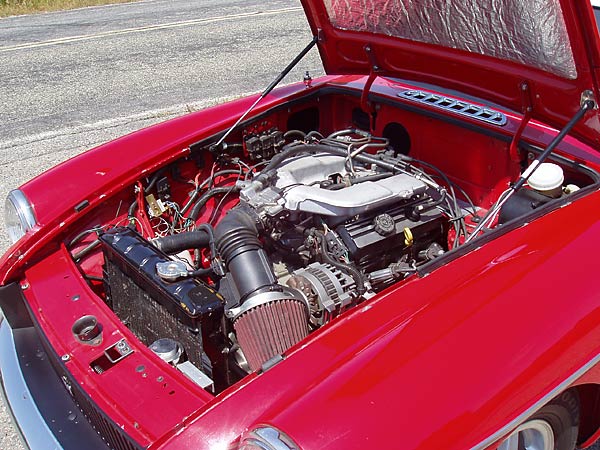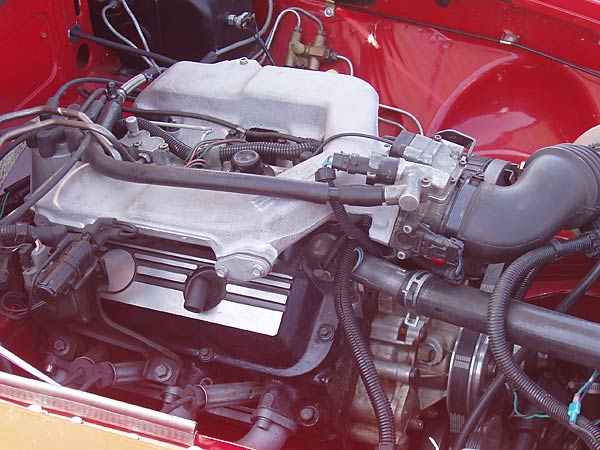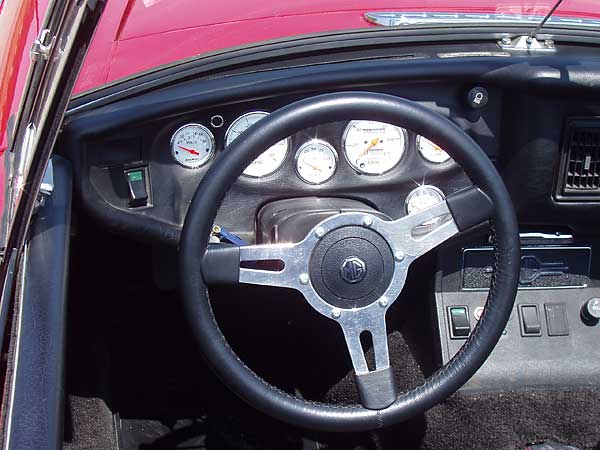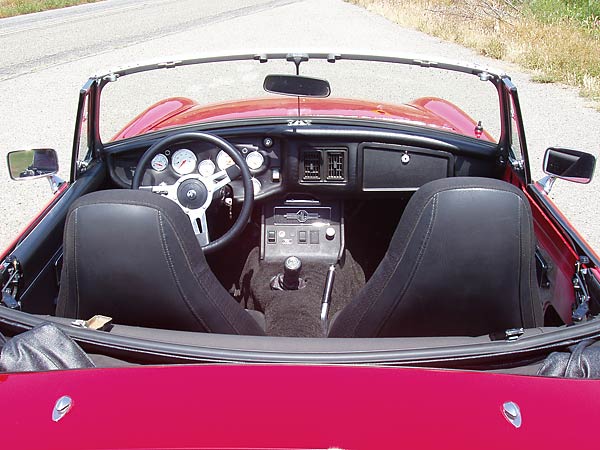 Enjoying this article? Our magazine is funded through the generous support of readers like you!
To contribute to our operating budget, please click here and follow the instructions.
(Suggested contribution is twenty bucks per year. Feel free to give more!)