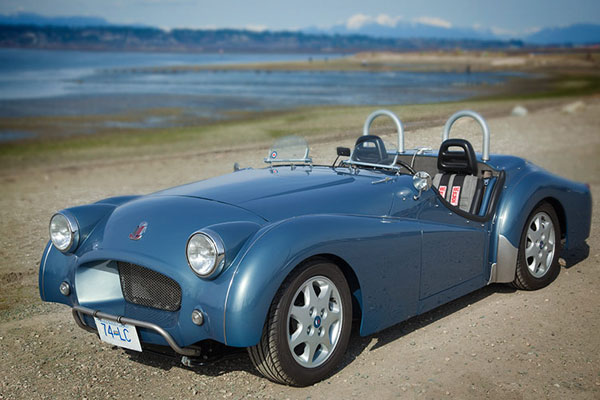 Randy Schultz's 1959 Triumph TR3A / Nissan 2.4L Conversion
Owner: Randy Schultz
City: Surrey, British Columbia
Model: 1959 Triumph TR3A
Engine: Nissan 2.4L (EFI)
Conversion performed by: owner
Notice:
The reconstruction of Randy Schultz's 1959 TR3A had been previously featured in two detailed feature articles. This page is a supplement, to summarize the car's unique features and specs in BritishV8's "How It Was Done" executive summary format.

Please refer to the original feature articles for additional photos and explanation:

Randy Schultz's Triumph "TR3 Plus 4" Project, Part 1

Randy Schultz's Triumph "TR3 Plus 4" Project, Part 2


Features and Specifications
Engine:
Nissan 240SX 2.4L, DOHC. Stock Nissan 240SX fuel injection. Stock camshafts and valvetrain. Reversed oil pan and re-routed oil pick-up.

Cooling:
Summit Racing radiator.

Exhaust:
custom stainless tubing. Triumph TR6 muffler.

Transmission:
stock Nissan 240SX 5-speed. Racing Nissan 240SX clutch. Austin Healy 3000 master cylinder. Nissan slave cylinder.

Rear End:
stock Nissan 240SX limited slip differential. Custom rear hub carriers. Corvair axles & bearings. Hybrid halfshafts (Chevrolet Corvair to Triumph TR6).

Front Suspension:
race-spec Triumph TR6 suspension. Custom springs. Triumph TR6 steering rack.

Rear Suspension:
modified Triumph TR6 suspension. Custom springs. Tube shock conversion.

Brakes:
(master) Mazda Miata master cylinder. Suzuki Swift power booster. Summit racing proportioning valve.
(front) Toyota 4-runner calipers, Toyota Cresida rotors.
(rear) Nissan 240SX calipers and rotors.
Wheels/Tires:
Yokohama S-drive, 205 R15 tires.

Instruments:
Classic Instruments brand.

Interior:
custom (see detailed articles.)

Body Mods:
body cut in half lengthwise and widened 4 inches, Body closed in behind seats. Custom rollcage. (See detailed articles.)

Electrical:
stock Nissan 240SX engine harness and PCM. Custom aircraft-spec wiring harness. Custom audio system with subwoofer.

Weight:
~2200 lbs

Completed:
March 2009. Driven 5000 miles as of Jannuary 2012.


Engine Installation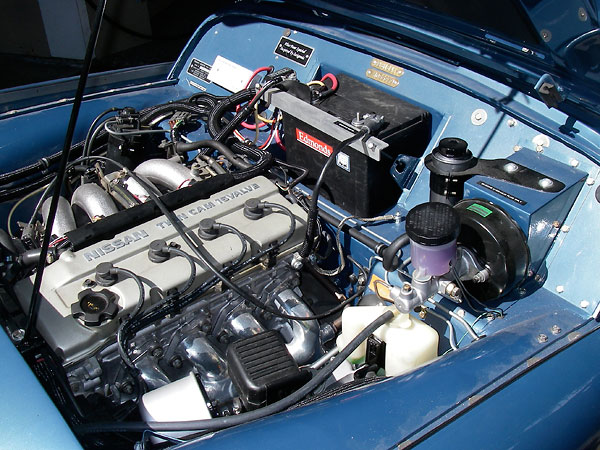 Nissan 240SX 2.4L DOHC engine with electronic fuel injection.


Enjoying this article? Our magazine is funded through the generous support of readers like you!
To contribute to our operating budget, please click here and follow the instructions.
(Suggested contribution is twenty bucks per year. Feel free to give more!)
Interior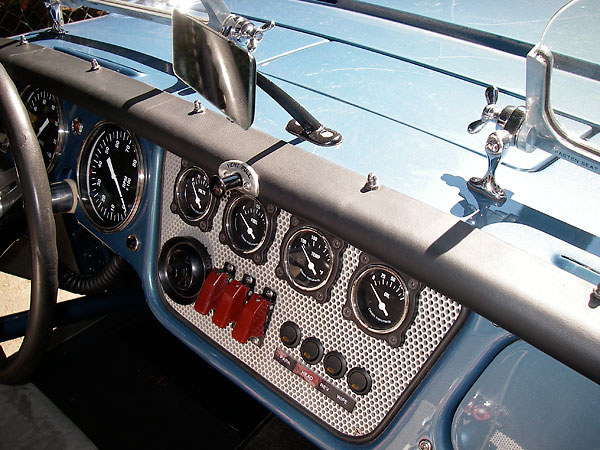 Custom instrumentation, switch gear, and wiring.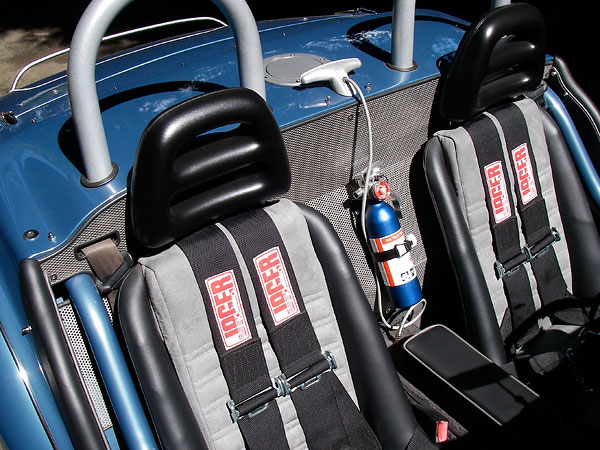 Custom interior trim, including roll structure and racing belts.


Chassis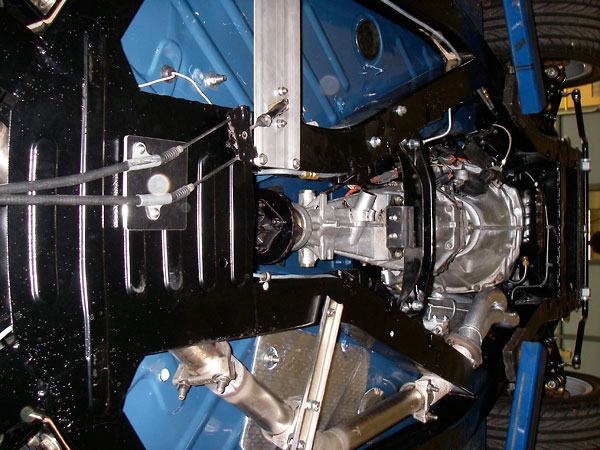 Triumph TR6-based independent rear suspension.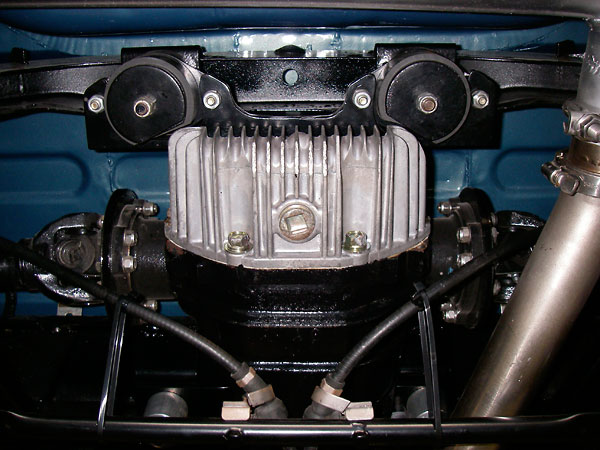 Nissan 240SX limited slip differential...


Exterior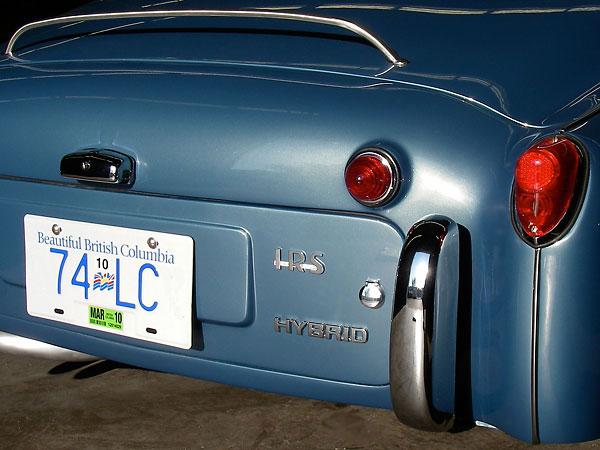 Refined body, four inches wider than stock.


The photos shown here are were taken by Randy Schultz for exclusive use by BritishV8 Magazine.
Copyright 2012. All rights reserved.