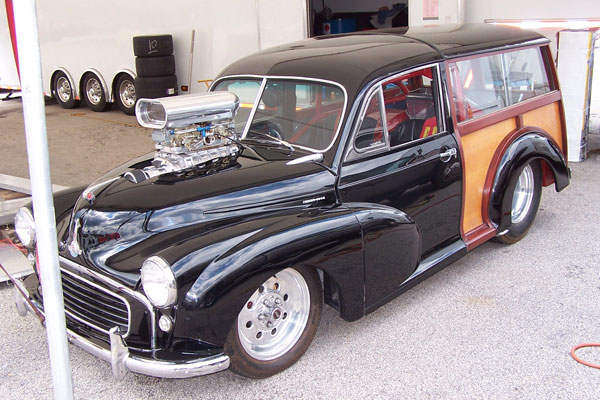 Mick Sinclair's 1956 Morris Minor 1000 Traveller with Chevy 350 V8
Model: 1956 Morris Minor 1000 Traveller
Engine: Chevy 350 V8
Built by: Mick Sinclair
Current owner: unknown
Photographed by: Manuel Barje, at Road Atlanta in 2008
Engine:
Chevy 350 V8, with Roots/GMC 4-71 blower and nitrous oxide injection.
Twin/balanced Holley 600cfm carburetors.

Transmission:
TH-400 automatic transmission.

Rear end:
Ford 9", with disc brakes and 4-link rear suspension.

Performance:
under 9 second quarter miles, at over 170mph.

Comments:
Englishman Mick Sinclair completed his build of this car in 1997, and established it as "The World's Fastest Woody". Nick-named "Minor Alteration", this car won the title "British Hot Rod of the Year, 1997" and a hot-wheels model was based on this particular car.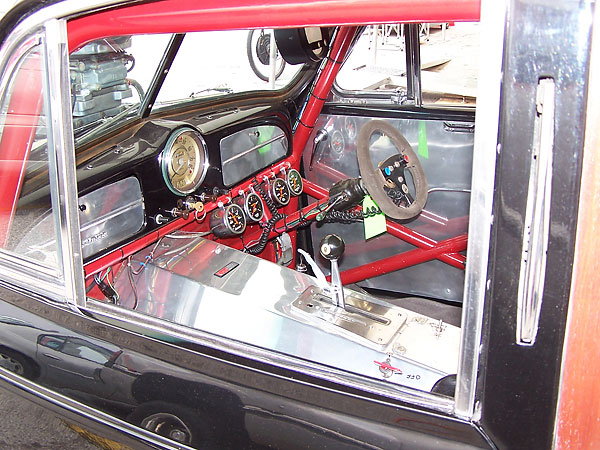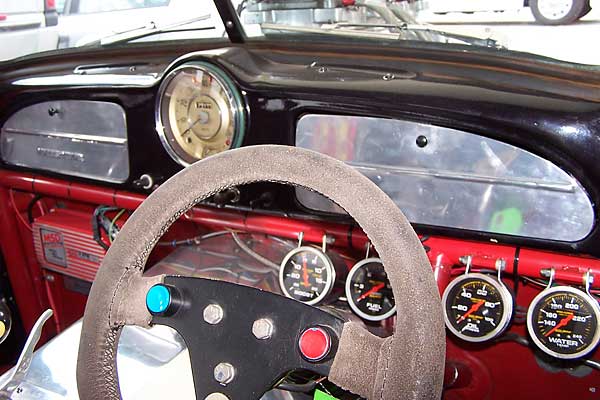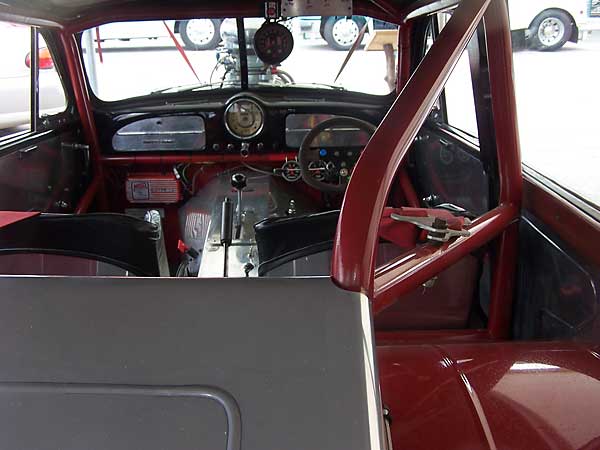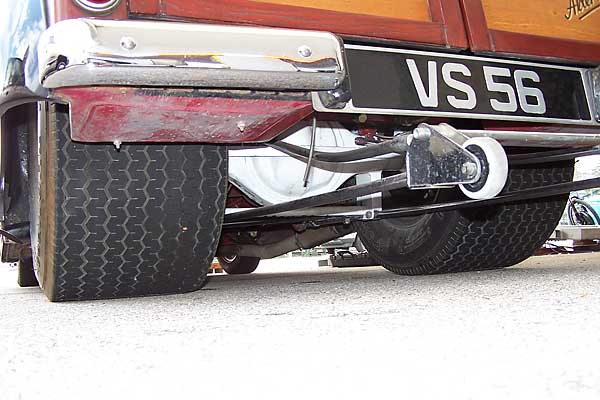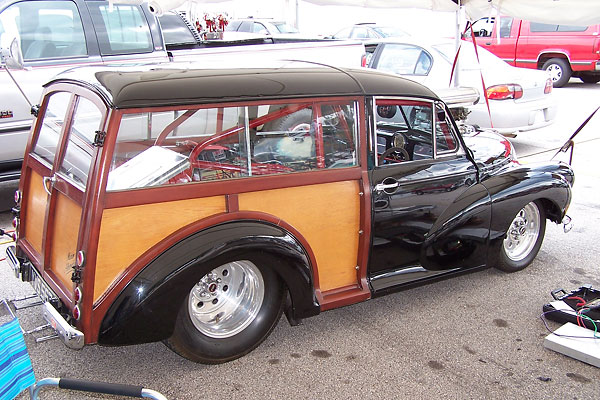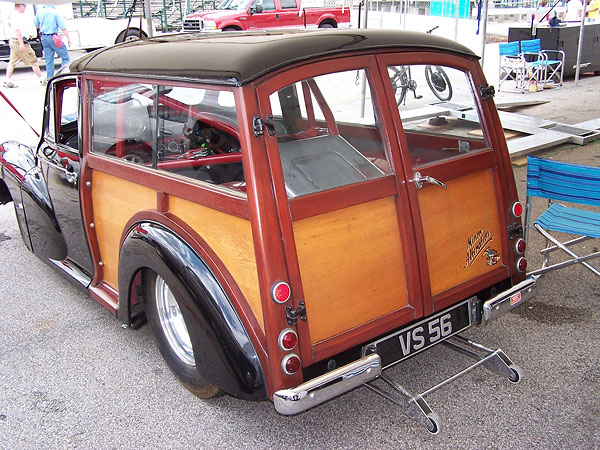 "Minor Alteration"