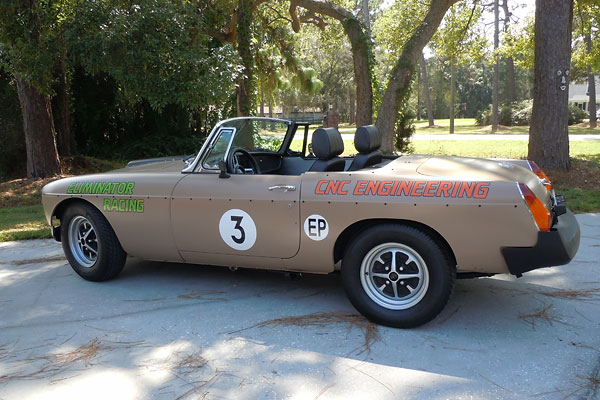 Barry Strugnell's 1979 MGB with Chevy 3.4L V6 Engine
as published in BritishV8 Magazine, Volume XX Issue 2, December 2012
Owner: Barry Strugnell
BritishV8 UserID: barrysmgb
City: Lutz, Florida
Model: 1979 MGB
Engine: 1995 Chevrolet 3.4L V6
Conversion performed by: owner


How It Was Done
| | |
| --- | --- |
| Engine: | 1995 Chevrolet 3.4L V6. Two piece Edelbrock intake manifold. Holley 390cfm four barrel carburetor. |
| Cooling: | 1965 Ford Mustang (289cid) radiator. Flex-a-Lite electric cooling fan with integral shroud. |
| Exhaust: | homemade headers. Dual glasspack mufflers. |
| Transmission: | Borg Warner T5 5-speed. Stock Chevy clutch. External slave cylinder. Custom driveshaft, sourced locally. |
| Rear Axle: | stock MGB. |
| Front Suspension: | stock MGB except with uprated springs. |
| Rear Suspension: | stock MGB. |
| Brakes: | stock MGB. |
| Wheels/Tires: | stock MGB "Rostyle" 14" steel wheels. Prime Well 205/70R14 tires. |
| Body Mods: | omitted front bumper and grille. Shaved turn signals and marker lights. Cobra style hood scoop. Stainless steel side trim removed and replaced with buttonhead scews. Replaced all rubber, lenses, lights, and lamps. Flat beige paint applied by owner. |
| Interior: | TPI instruments. Procar Racing seats. Grant steering wheel. Aluminum door panels. Custom-fabricated paneled storage bin behind seats. Toggle switches for all functions. Stock MGB shifter (rethreaded). |
| Electrical: | homemade wiring harness. Delco style one wire alternator. Interstate battery. Battery relocated to trunk. Battery disconnect switch. |
| Completed: | August 2012. |
| Comments: | "Had a great time building. Wanted a race car theme so I put decals on and left the front bumper off. It is really a street car, but I'm going to have my engine builder do a high performance engine for it." |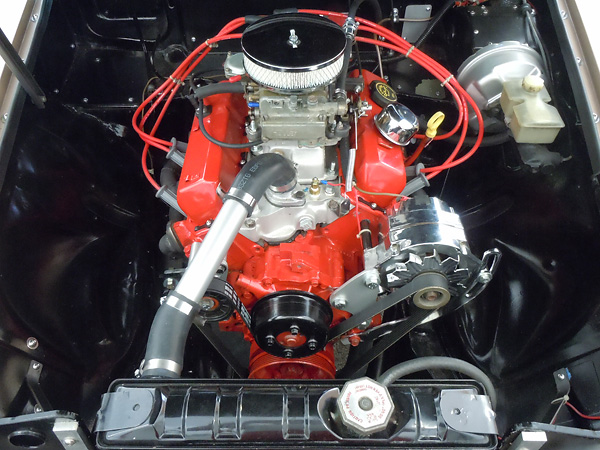 1995 Chevrolet 3.4L sixty-degree V6.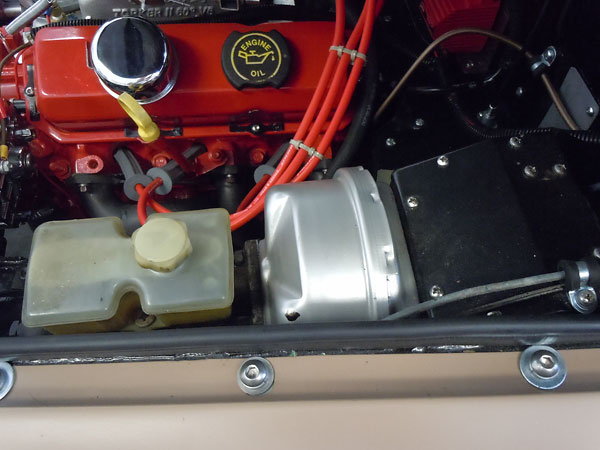 Stock late-model MGB brake booster and master cylinder.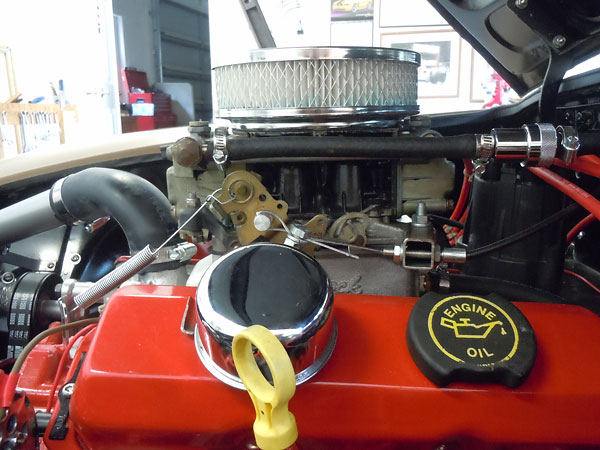 Holley 390cfm four barrel carburetor.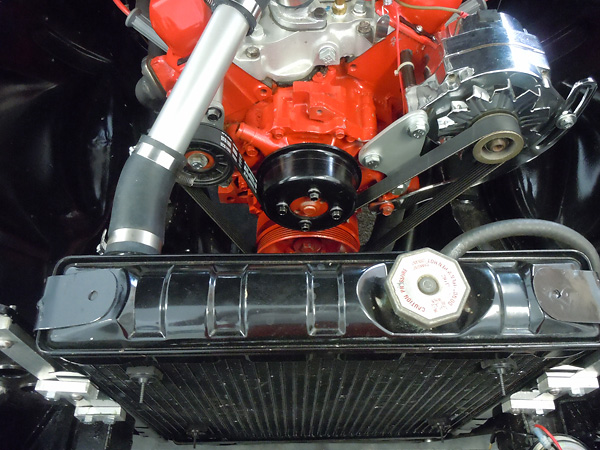 1965 Ford Mustang (289cid) radiator.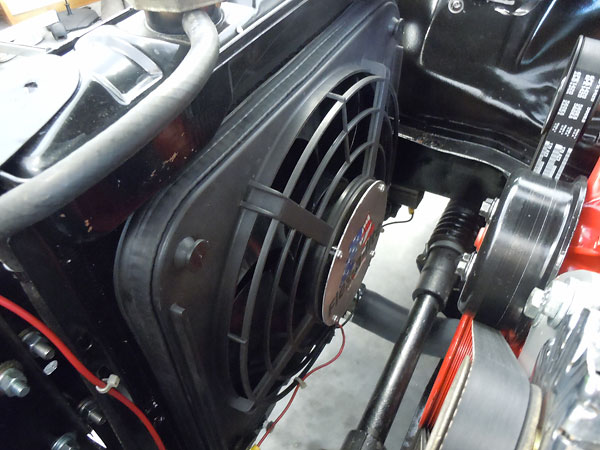 Flex-a-Lite electric cooling fan with integral shroud.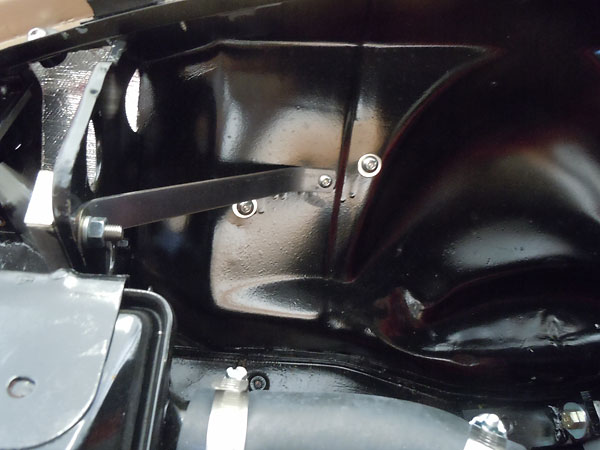 Black engine bay paint.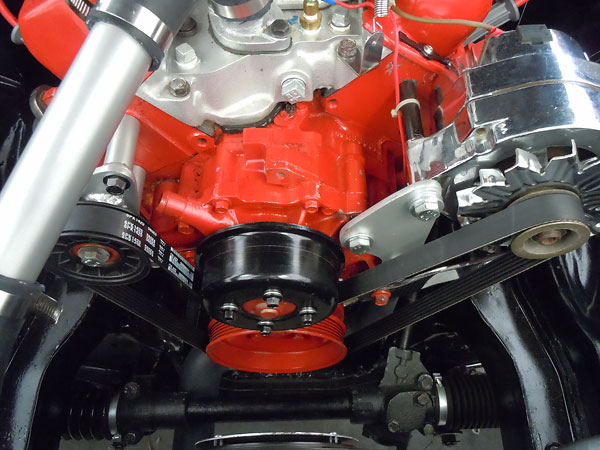 Serpentine fan belt.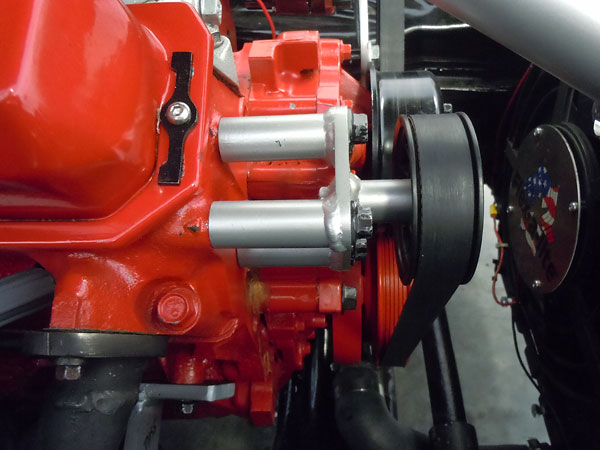 Homemade idler pulley mounting bracket.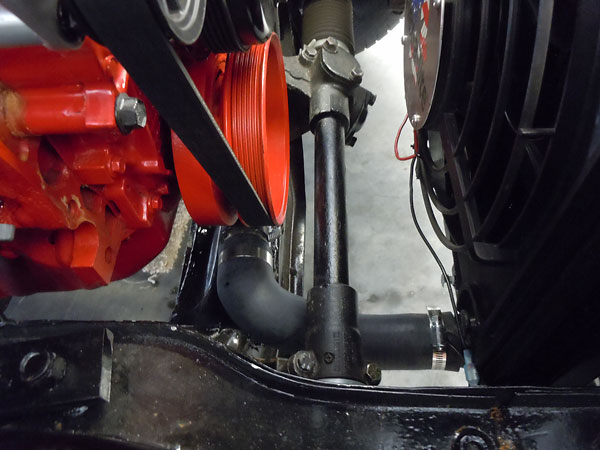 Lower radiator hose routing... facilitated by the rubber bumper style crossmember.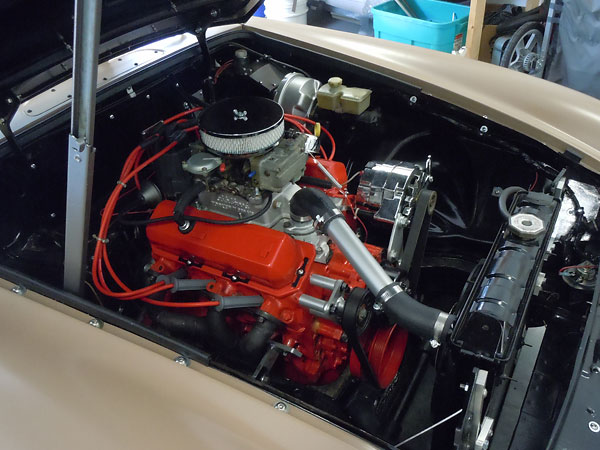 Edelbrock two-piece intake manifold.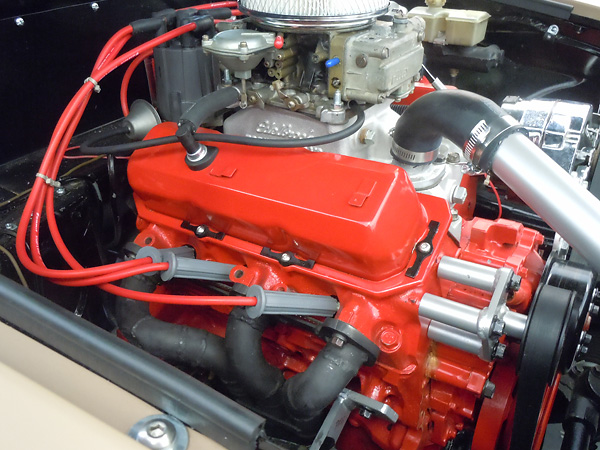 Homemade exhaust headers.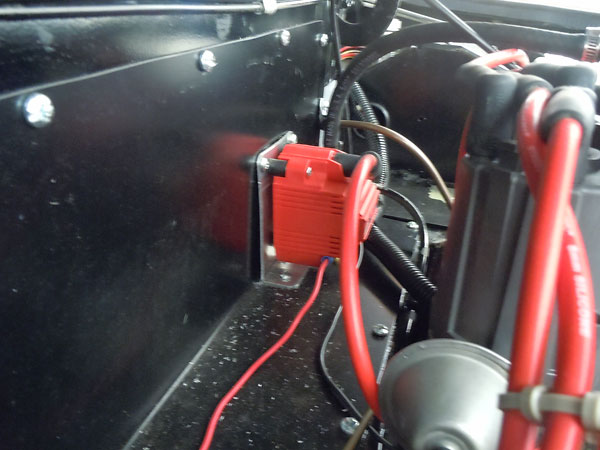 Ignition coil.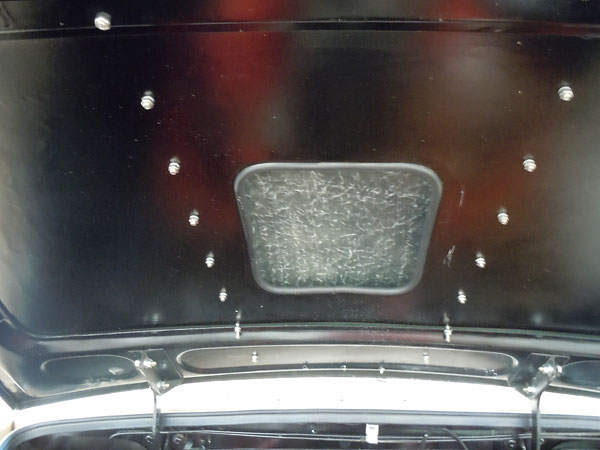 Bottom of hood.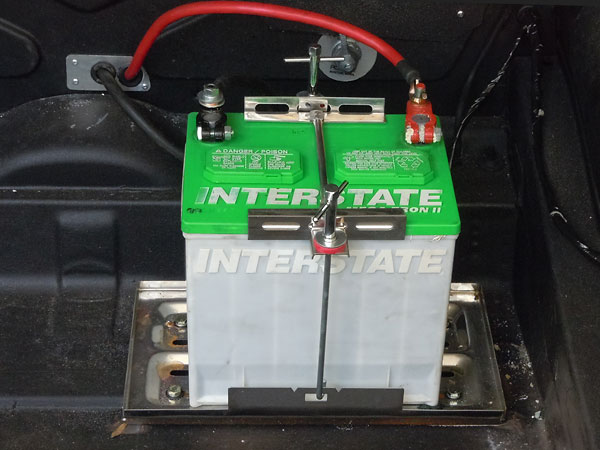 Interstate battery, has been relocated to trunk.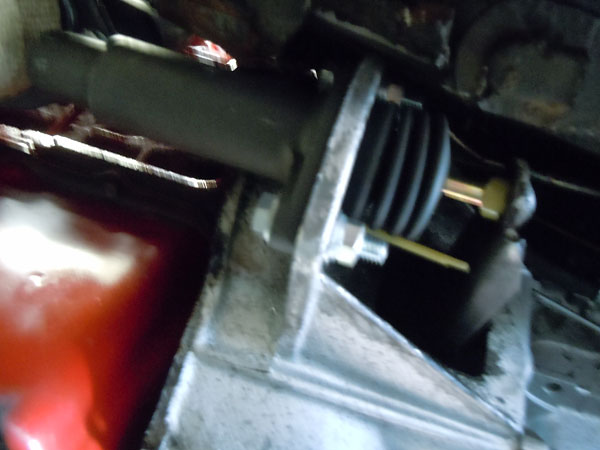 External clutch slave cylinder.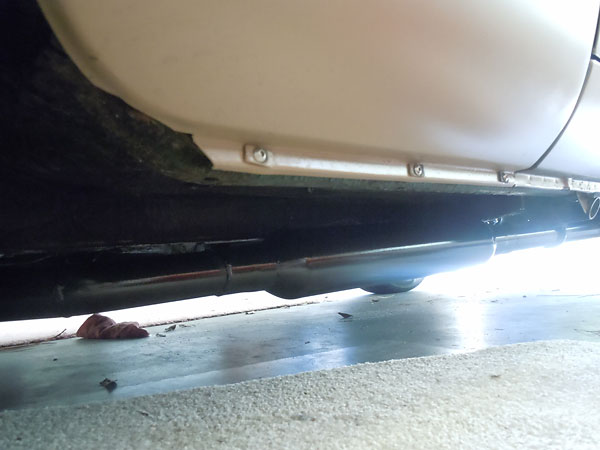 Glasspack mufflers.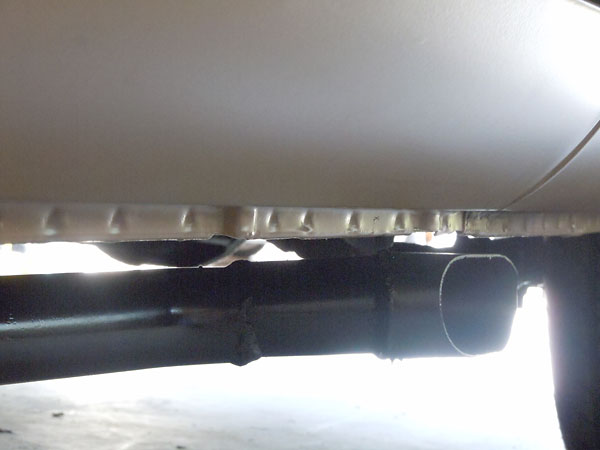 Exhaust is routed to in front of the rear tires.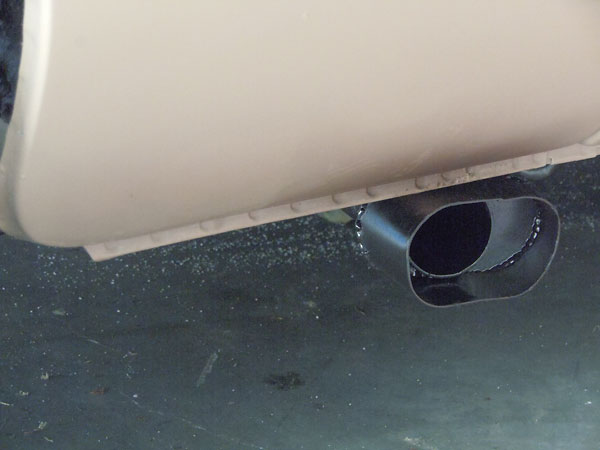 Custom exhaust tips.


Enjoying this article? Our magazine is funded through the generous support of readers like you!
To contribute to our operating budget, please click here and follow the instructions.
(Suggested contribution is twenty bucks per year. Feel free to give more!)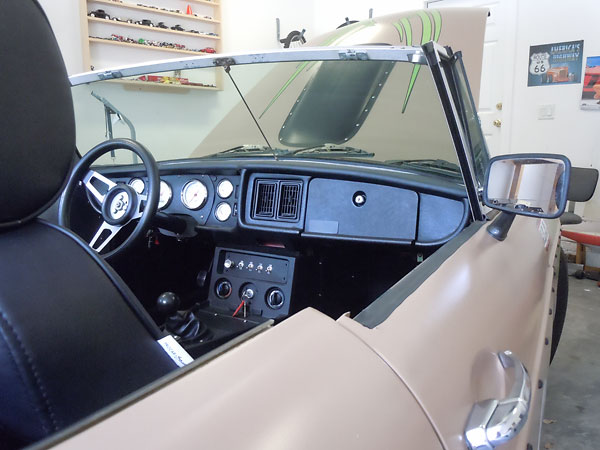 Grant steering wheel. TPI instruments.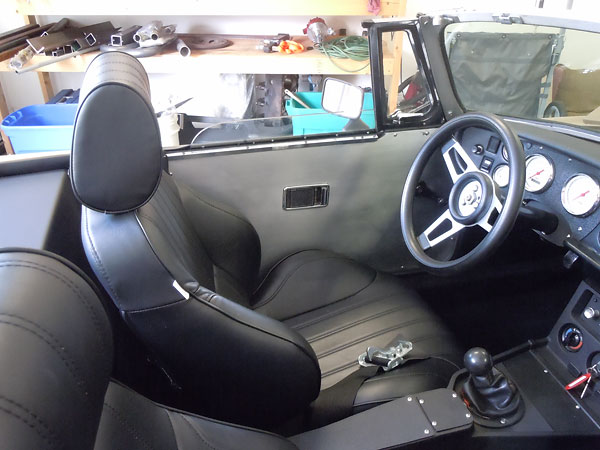 Procar Racing seats.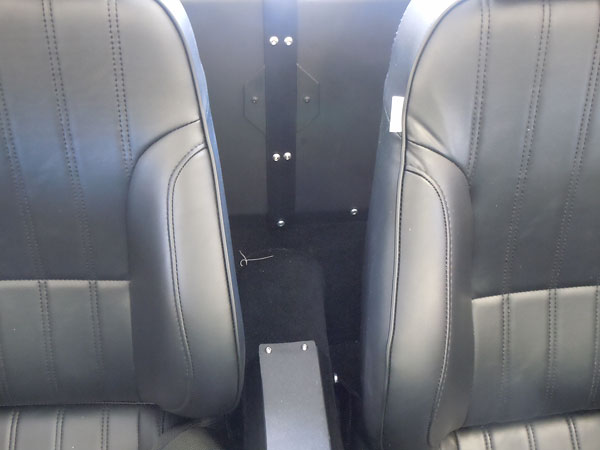 Paneled storage bins behind seats.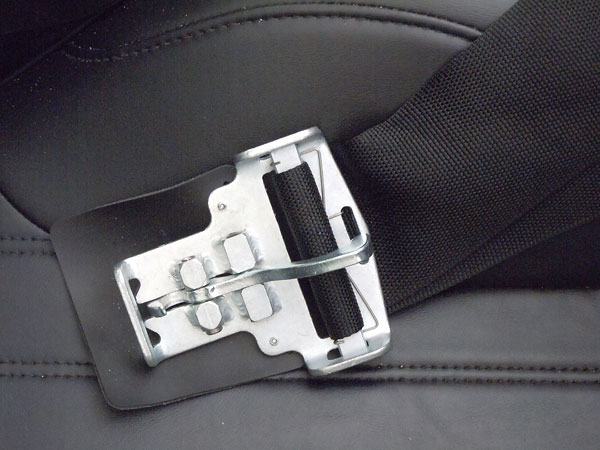 Seatbelt buckle.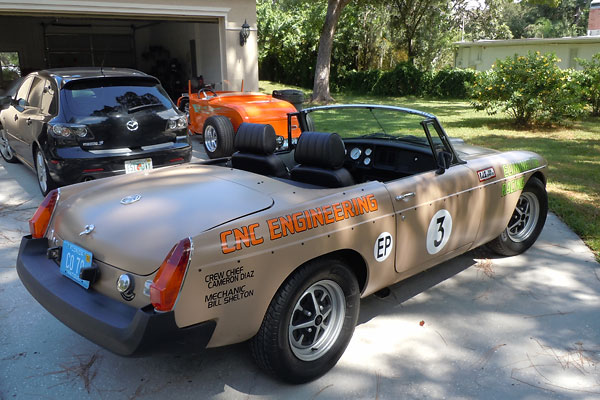 CNC Engineering - Crew Chief: Cameron Diaz - Mechanic: Bill Shelton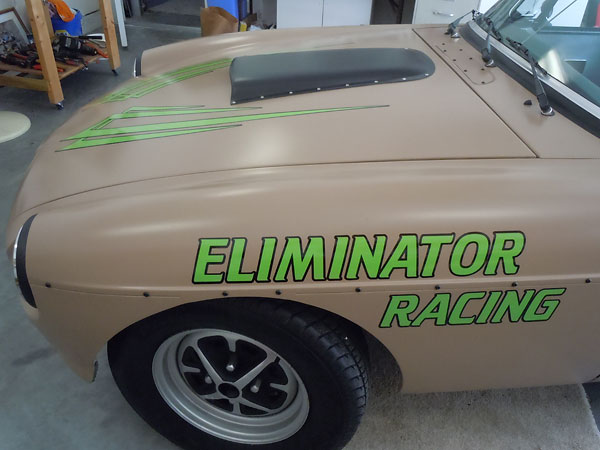 Flat beige paint on an MGB.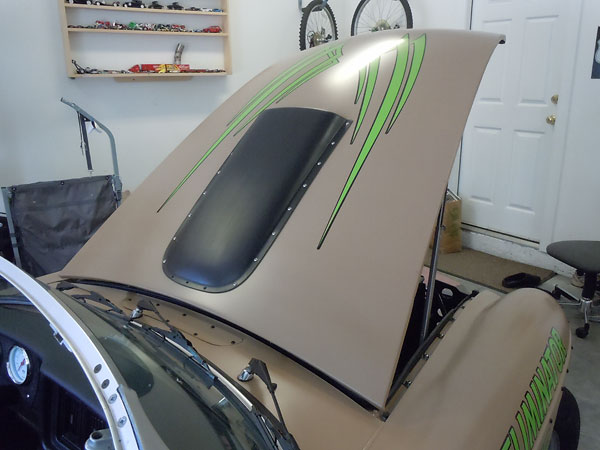 Cobra style fiberglass hood scoop.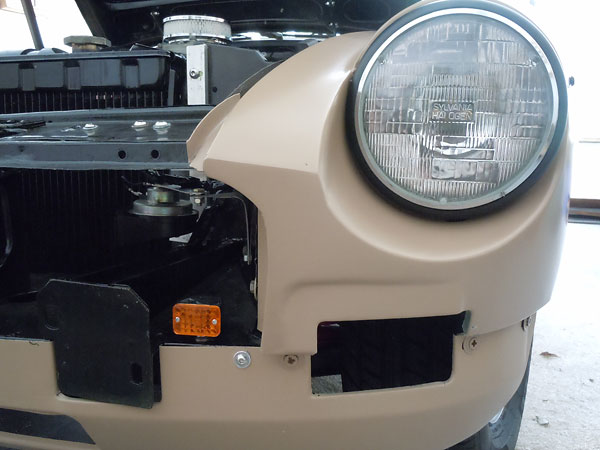 Omitted front bumper. Omitted grille. Open turn signal holes. Small turn signals in grille area.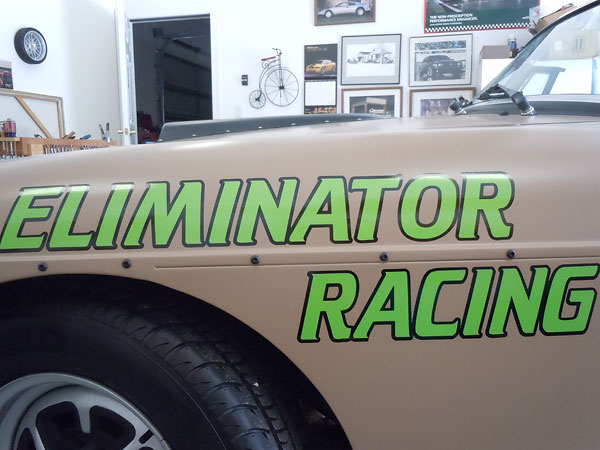 Eliminator Racing decal.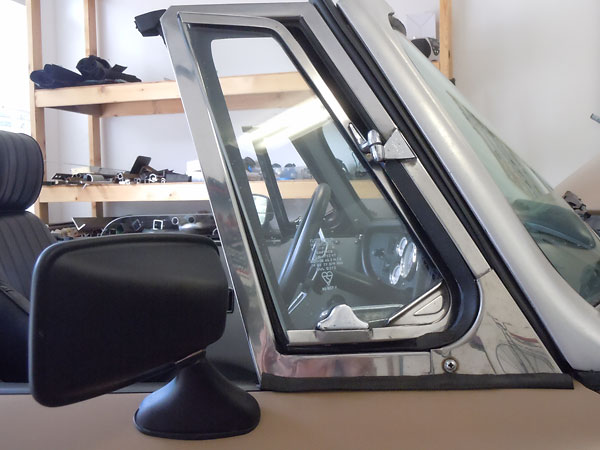 Late model MGB side view mirrors are available in flat black or bright metal.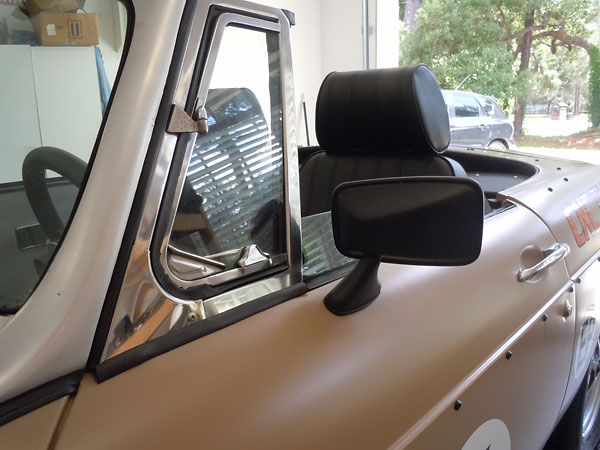 Stainless steel side trim removed and replaced with buttonhead scews.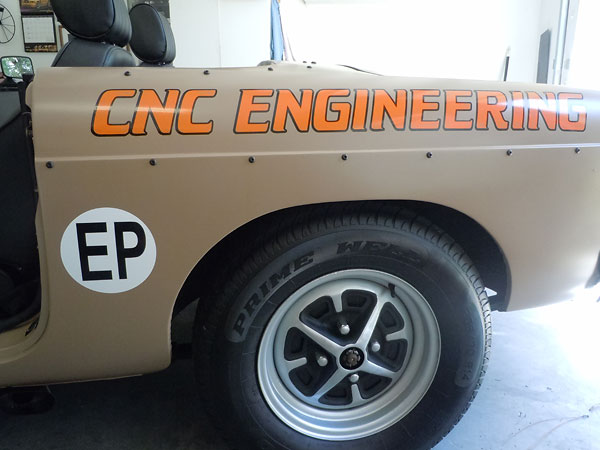 CNC Engineering decal. E Production racing class decal.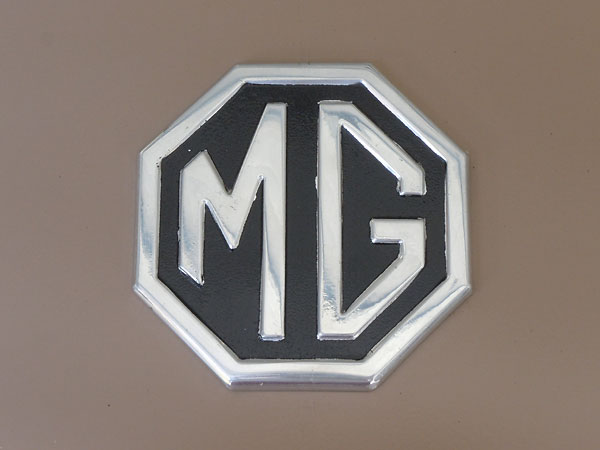 MG boot badge.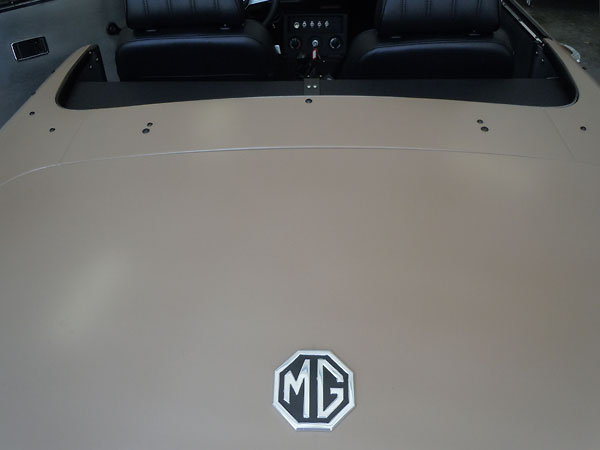 MG boot badge in context.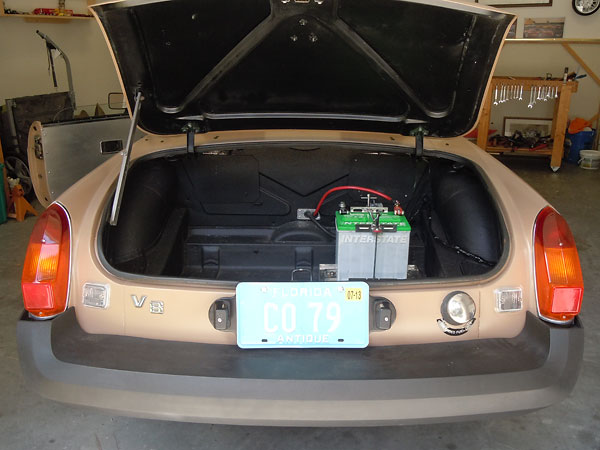 Rear end overview.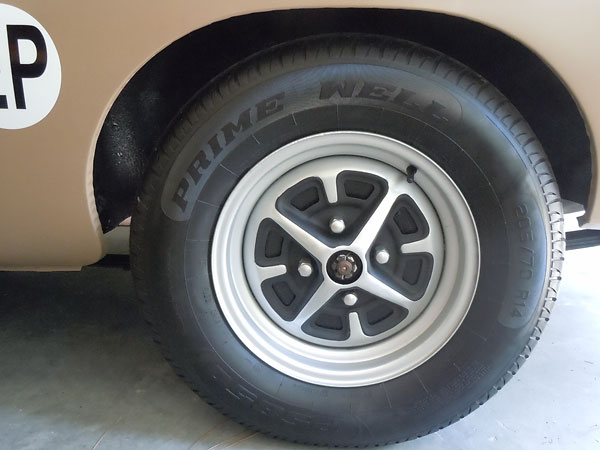 Prime Well 205/70R14 tires on stock MGB Rostyle steel wheels.