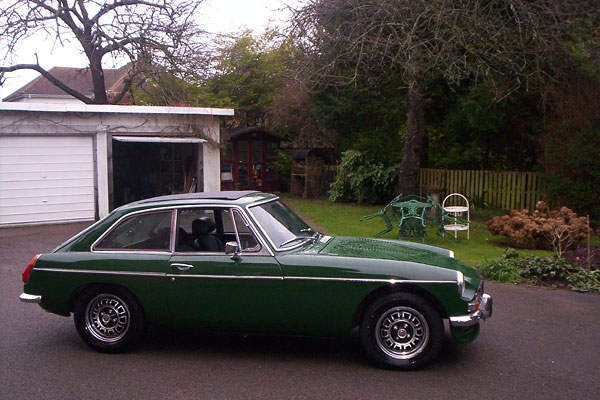 Nigel Ricardo's Brooklands Green MGB GT V8 (number 1512 in the production series, originally Harvest Gold)

Nigel Ricardo' Factory-Original 1975 MGB GT V8
as published in British V8 Newsletter, Volume XV Issue 3, December 2007
Owner: Nigel Ricardo
City: Dorchester, Dorset, UK
Model: 1975 MGB GT V8 (factory)
Engine: Rover 3.5L V8
This car was built between March 15th and 20th 1974, and was thus one of the last chrome-bumper
MGB GT V8s. However, it wasn't registered until February 17, 1975.
| | |
| --- | --- |
| Engine: | engine professionally rebuilt in 2004. Pertronics electronic ignition. |
| Cooling: | twin Facet fans in lieu of original fans. |
| Suspension: | Spax telescopic shock absorber conversion on front and rear. |
| Wheels/Tires: | original Dunlop composite wheels and Continental tires. |
| Body Mods: | a BL front spoiler has been installed. The original bonnet has been louvered. A Webasto sunroof has been installed. Both quarter panels, both inner wheel arches, both front fenders, the doors, the floorboards and both inner and outer sills have all been professionally replaced. |
| Interior: | wood steering wheel and wood veneer dashboard trim. JVC stereo with CD player and motorized antenna. New carpets, seat coverings and interior trim. |
| Mileage: | 120,000 total miles. The full professional restoration was completed in 2004. |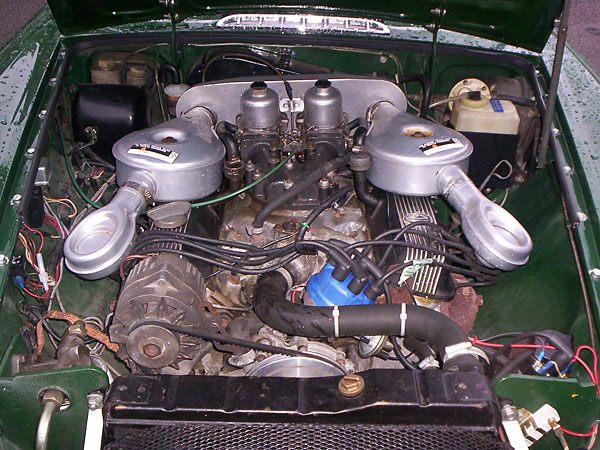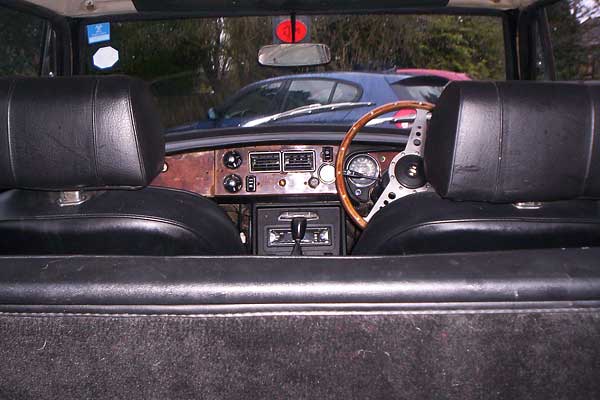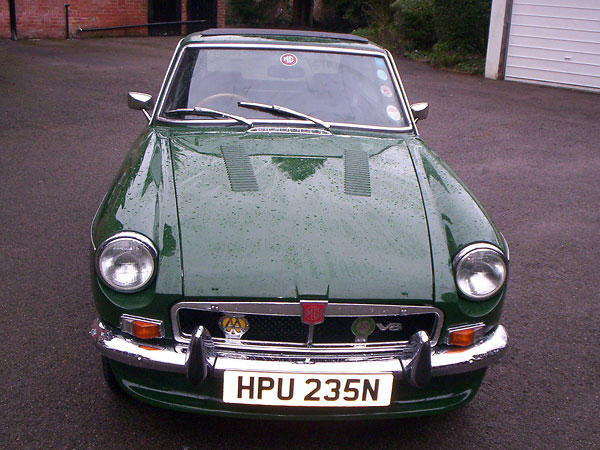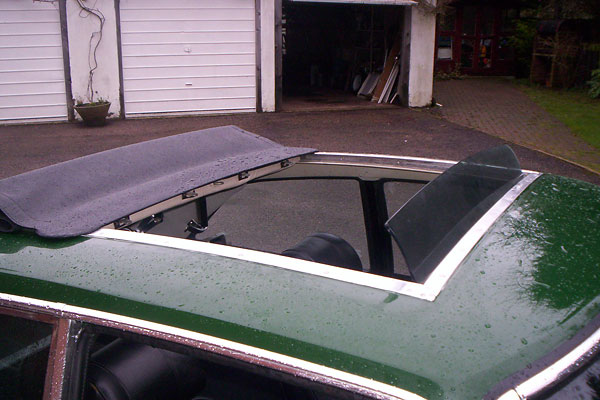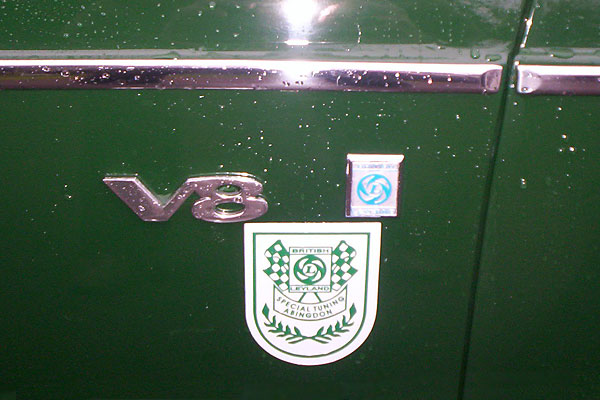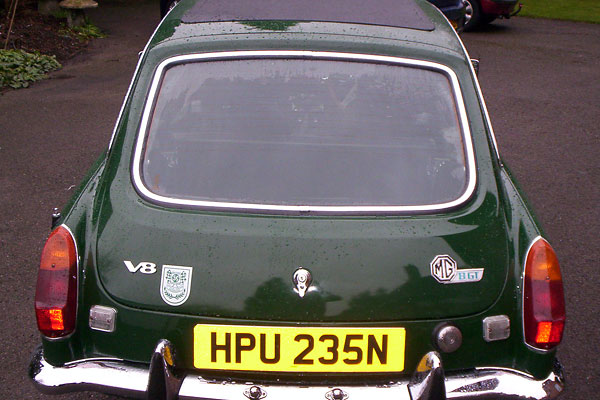 Notice that the rear bumper has twin license plate lamps mounted in it.
This style was only used for six months in 1974, and is no longer available.


---
In response to a question on the British V8 message board about how the MG/Rover low pressure
positive crankcase ventilation system works, Nigel kindly took several additional photographs.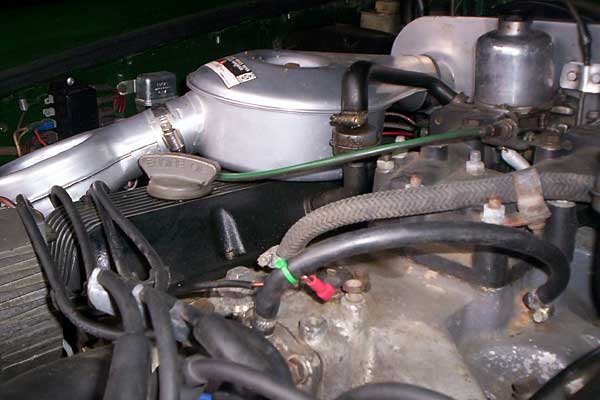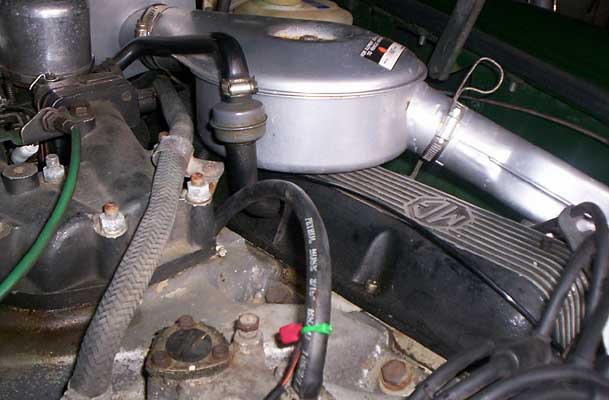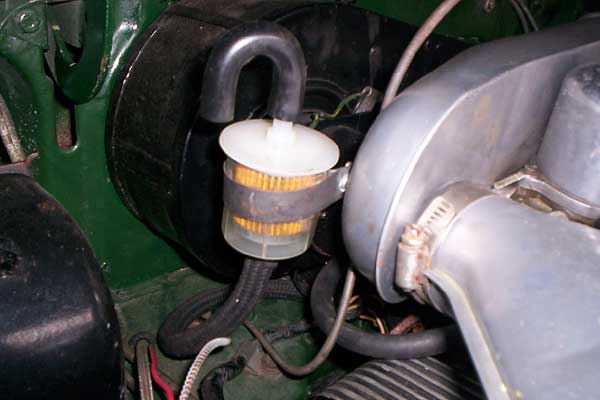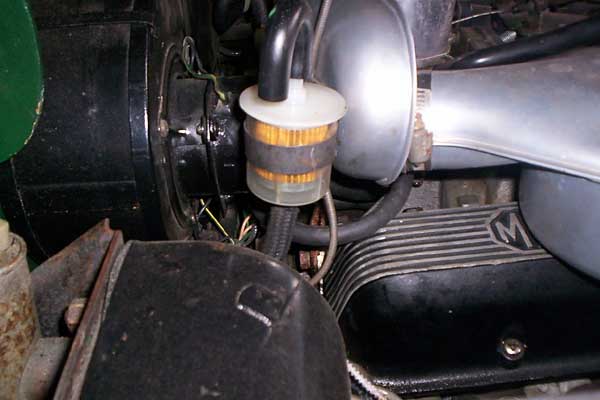 ---
BritishV8 Magazine has assembled the largest, most authoritative collection of MG "MGB GT V8" information you'll find anywhere. Check it out! Access our MGB GT V8 article index by clicking here.