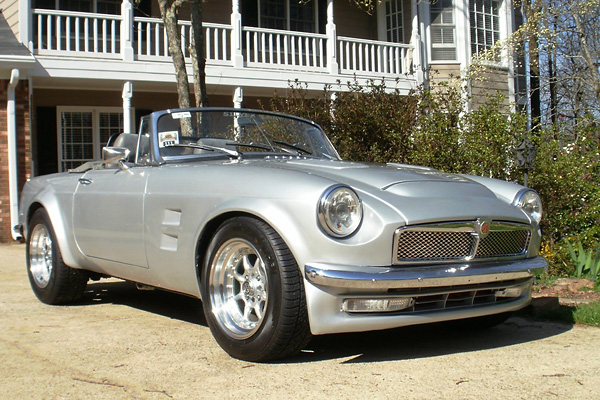 The Silver Lady: Mike Cook's 1980 MGB with Rover 4.0L V8
as published in British V8 Newsletter, Volume XV Issue 1, April 2007
(updated with ten additional photos in April 2014)
Owner: Mike Cook
City: Roswell GA
Model: 1980 MGB
Engine: 1992 Rover 4.0L V8
Conversion completed by: Owner
Engine:
1992 Rover Range Rover 4.0L V8, high compression heads, 9.45:1 compression ratio pistons.

Induction:
Buick 215 intake manifold, Carter AFB Competition 500cfm carburetor, 15" low-rider air cleaner.

Exhaust:
Block hugger headers with 3" chrome side pipes. Crossover pipe. (It sounds great!)

Cam:
Crane part number 900531.

Cooling:
Griffin 4 inch, 4 row Aluminum Radiator, 10" stainless steel flex fan. Original electric fans on a manual switch as backup.

Transmission:
Rover SD1 5-speed. Borg and Beck 11" competition clutch. TR7 slave cylinder. TR8 driveshaft (shortened and balanced).

Rear Axle:
MGC (3.07:1 gear ratio), set with a 3 degree downward angle.

Front Suspension:
Standard shocks with heavy duty valves. 600lb springs. 1 1/8" sway bar. V8 bushings.

Rear Suspension:
Standard shocks with heavy duty valves. Clamped leaf springs. (I've never had wheel hop with this set-up.)

Brakes:
(Front) Honda Prelude calipers, 11.5" crossed drilled and grooved vented rotors. (Rear) Honda Prelude calipers, Saab 10.5" rotors. Wilwood tandem master cylinder.
Note: the MGB parking brake handle works with the Honda calipers. All you need to do is make a "U" shaped fitting to take both of the cables (left and right). These calipers work on a corkscrew mechanism as the MGB brake drums work on a pull action, this means that you use none of the MGB brake cable parts other than the handle.

Wheels/Tires:
195/65R15

Electrical:
Standard Lucas with a 6 fuse box from Pep Boys. Mitsubishi Eclipse 75amp alternator. Crane XR3000 ignition. Dolphin white face all-electric gauges. Halogen head lights.

Weight:
1985 lbs

Bodywork:
Bright Metallic Silver with Ford Midnight Blue "Zipper" stripe. Body lowered 2.5". Converted from rubber to chrome bumpers. Front spoiler adapted from a Honda Civic. Rear valance adapted from a Nissan Sentra. MGC bonnet. Inner fender vents take hot air produced by the engine into the compartment behind the front wheel and out through outer fender vents (not only a heat outlet, this also dries out any water that gets into the compartment. Well, that's the theory and it seems to work...) Marker lights removed and smoothed. Turn signal lights placed below front bumper in the valance. Next to these, high power spot lights will be added this year . Third brake light from a Hummer 3 installed. Smoothed rear valance. Removed gas filler (relocated to inside trunk.) Tag placed below bumper. Reverse lights removed and smoothed. Royal Blue vinyl top. In winter, an original Parish hard top is used.

Interior:
Custom dash made from marine plywood and aluminum with Dolphin gauges. The dash has been signed by Ken Costello. 13" steering wheel. Seats are from a Fiero GT with headrest speakers. I wanted the driving position to have a "cockpit" feel. so I raised the transmission tunnel by 4". (It is now the same height as the Acura armrests.) I also added map pockets to the door panels (from a VW Passat). I custom fitted and sewed carpet.

Parts Sources:
Many, many, many visits to scrap yards with a notepad, camera and tape measure with the results that parts have been taken from 16 different makes of cars. I have also use parts from a Snapper Lawn Mower, Stahl chain saw, and a Whirlpool washing machine!

Completed:
Still finding things to do... but I started to driving it in February 2002.

Miles Driven:
14000 as of January 2007

Performance:
No actual data yet. All I know is that it goes like stink!!!

Comments:
The Silver Lady was a Carmine Red colored California car that was 2 weeks away from the crusher when I found her. She was towed from LA to Atlanta where she was parked under a tree for about 18 months waiting for the owner's son to start a restoration. Surprise, surprise: work never started. She was then taken to a junkyard where she was parked under another tree, and waited her fate. I stumbled across her on one of my junkyard trips. After discussion with a very generous proprietor, I drove her home, and the transformation started.
My advice is to decide what you actually want in a conversion: do not rush into it! Work to a parts list and a budget. Do your homework and ask questions from people who have the knowledge. It is a lot easier that way and saves time and money. Because of this approach, the Silver Lady took 10 months from start to being driveable.

Recent Updates to the Silver Lady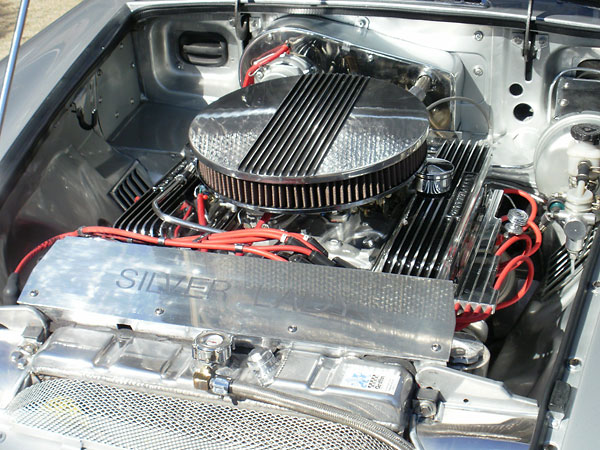 Updates in the engine bay: "Change of valve cover and matching air cleaner. This picture shows
inner fender vents that allow heated air to escape from the engine bay into compartments behind
the wheel wells. The reduce engine bay temperature and also dissipates trapped moisture. The
engine now has Stage 3 cylinder heads. Lucas wiring is gone. New wiring has been routed outside
the engine bay for a cleaner look. The oil filter has also been relocated out of the engine bay."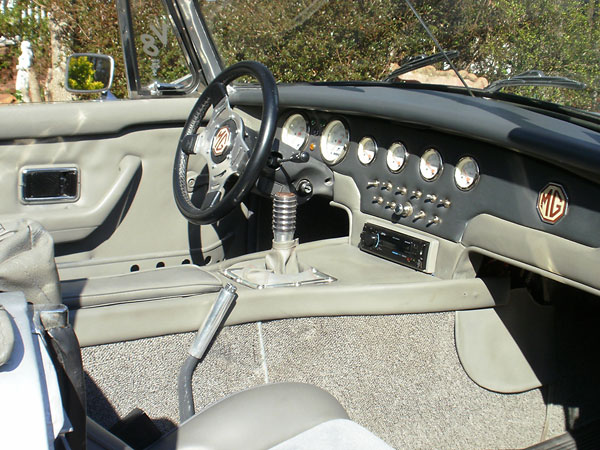 Updates in the interior include new Mr Mike seat covers and a Boss radio
plus an altered color scheme and less elaborate door trim.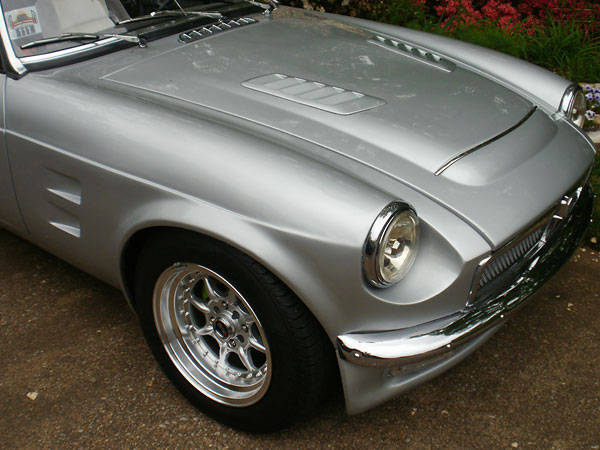 Read all about Mike's Nissan Stanza fender flare installation here.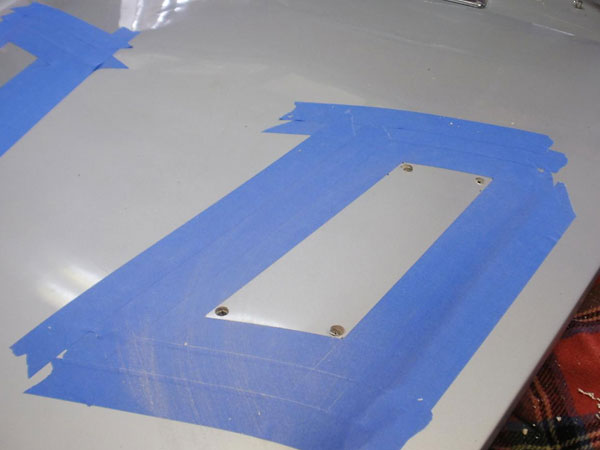 Starting the installation of Pontiac GTP hood vents.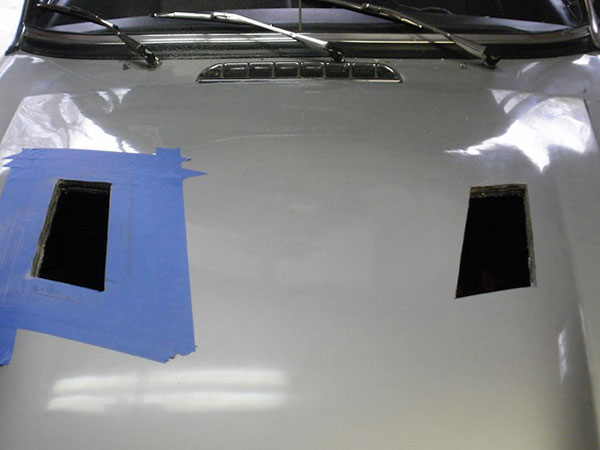 Holes cut in the fiberglass (aftermarket) MGC hood.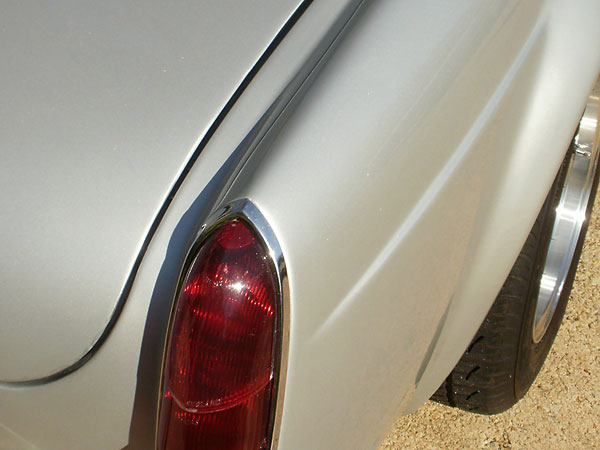 Fender seams removed. MGB MkI tail lamps installed.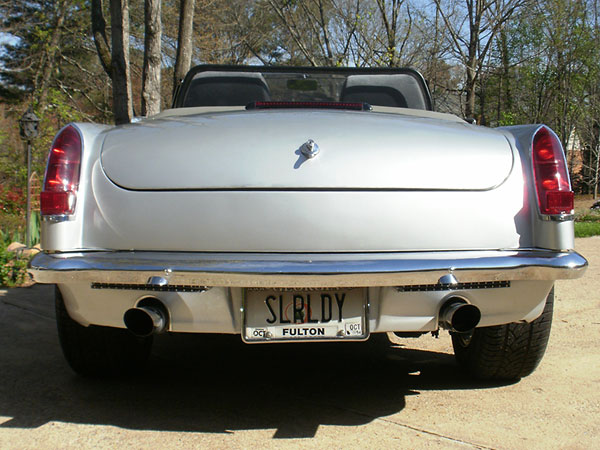 Twin pipes now exit through a Toyota Corolla rear valance. A "3rd brake light" from a
Hummer has been added, plus additional LED lights just below the bumper.


Earlier Photos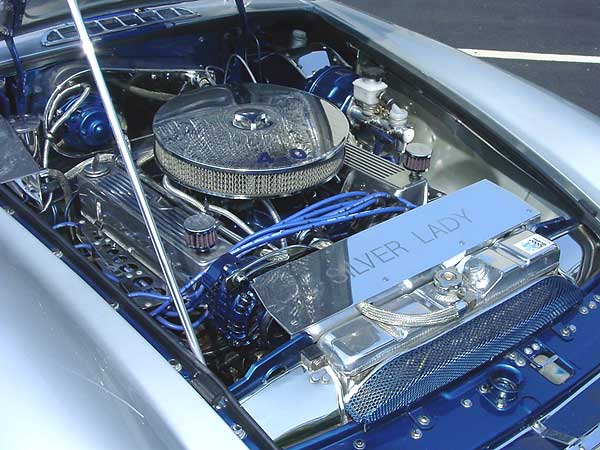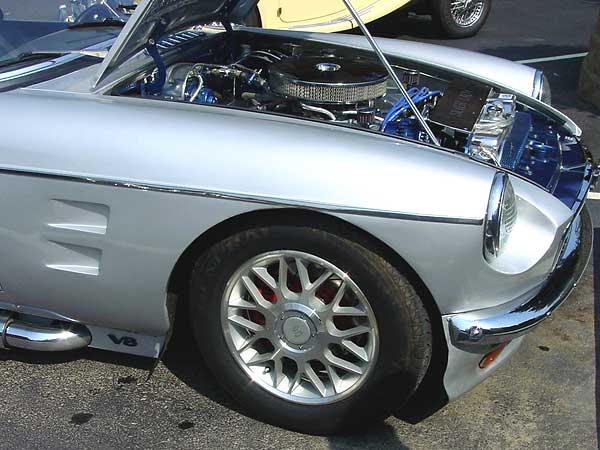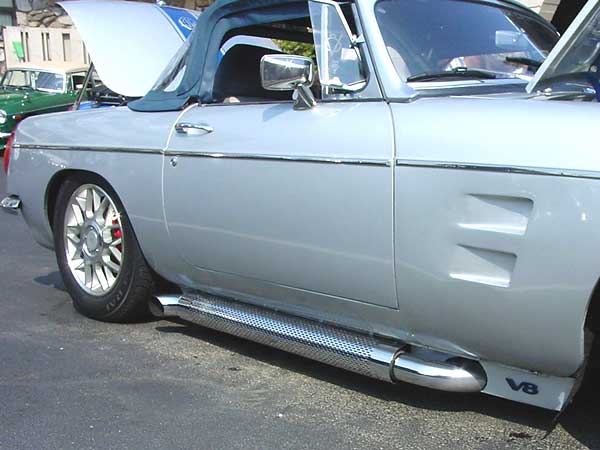 Fender vents and side exhaust pipes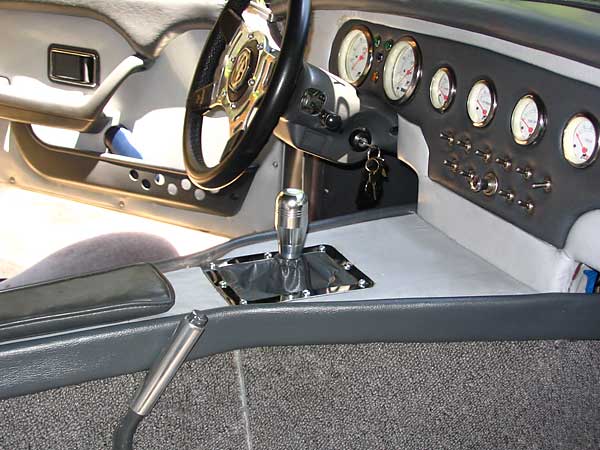 Custom dashboard with Dolphin gauges and raised transmission tunnel,
plus door panels feature Acura armrests and VW Passat map pockets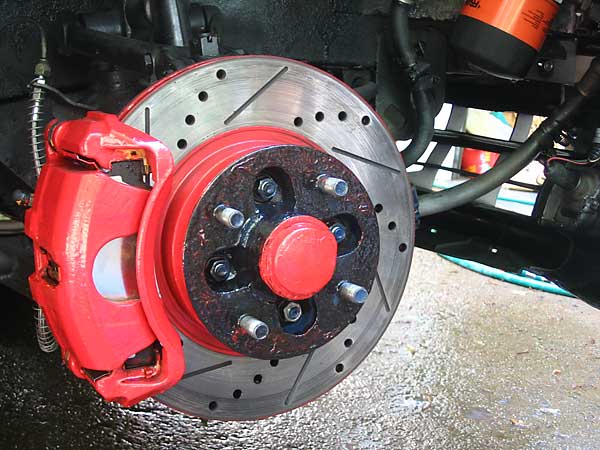 Honda Prelude front brake caliper with 11.5" rotor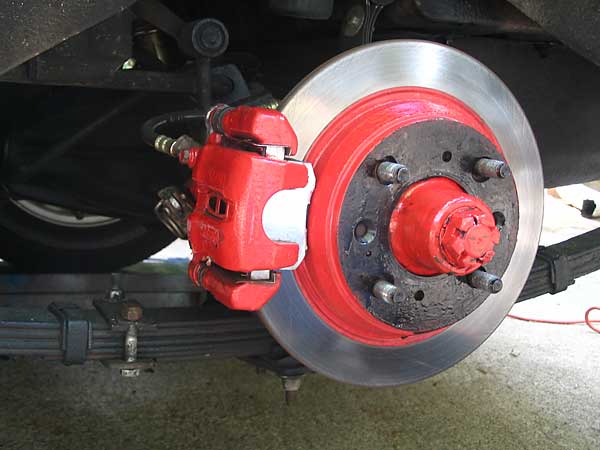 Honda Prelude rear brake caliper with Saab 10.5" rotor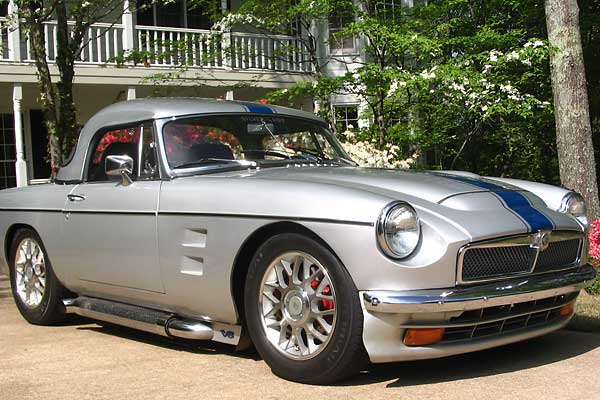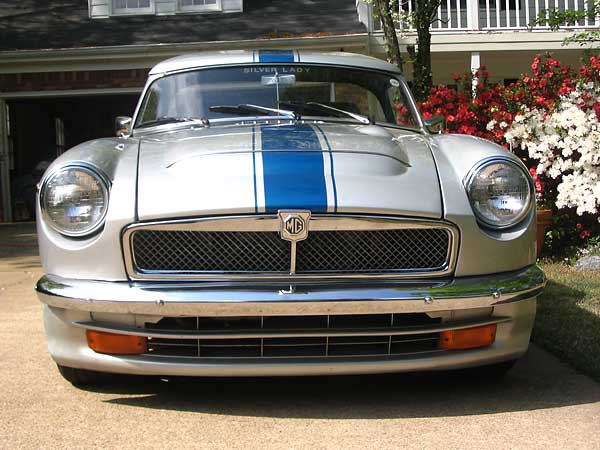 Honda Civic air dam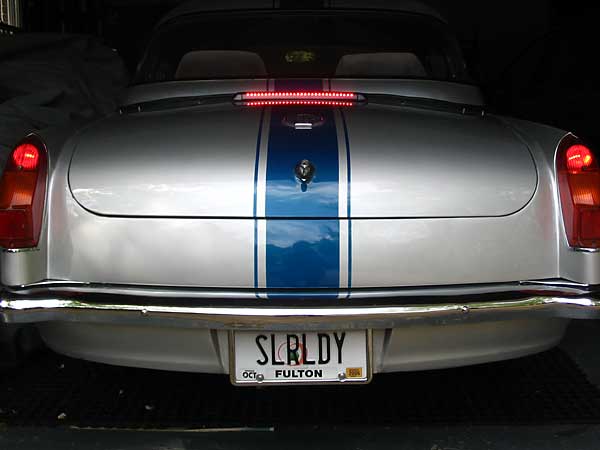 Nissan Sentra skirt and Hummer H3 third brake light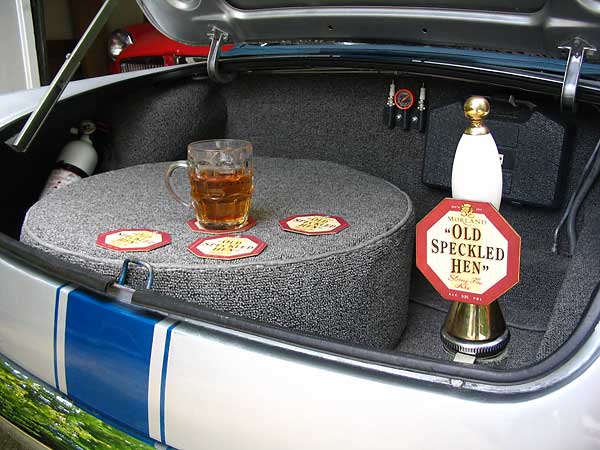 Old Speckled Hen fuel additive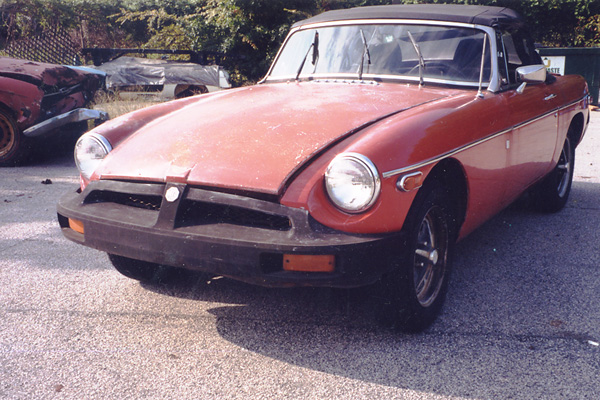 The "Before" Picture