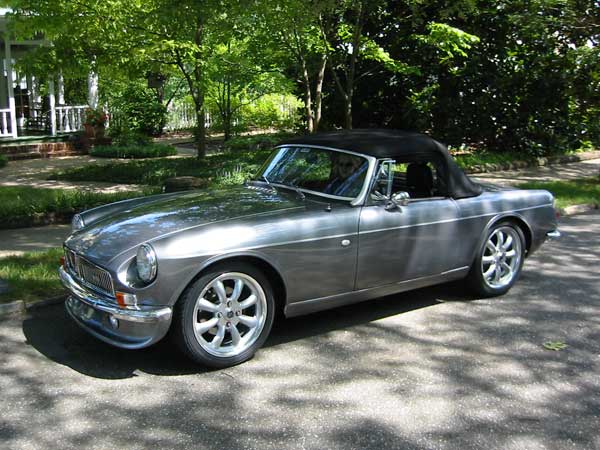 Evan Amaya's 1964 MGB with 4.0L Rover V8, built by Reborn Company
as published in British V8 Newsletter, Volume XIV Issue 2, August 2006

Owner: Evan Amaya
City: Shelby, NC
Model: 1964 MGB
Engine: 4.0L Rover V8
Conversion performed by: Evan Amaya (of Reborn Company LLC)

Engine:
1996 Range Rover 4.0L alloy V8 with 1990 Rover front cover and oil pan. Custom 0.030" oversize pistons. Stock Rover cam. Lucas distributor with a Crane XR700 ignition system. 1992 Bosch Lucas Hot-wire fuel injection system (14cux ECU). K&N air filter.

Cooling:
Howe Chevy dirt track cross flow aluminium radiator (19" by 19"). I took a hint from Jim Stuart and flattened the slats in the grill to help air flow. Stock 1987 Range Rover overflow tank and a 160 thermostat. 16" electric cooling fan. 12" by 3.5" Flex-a-Lite fuel cooler.

Lubrication:
When I first built my car I was using a Buick V6 metric oil pump cover. It was leaky, so I replaced it with the expensive UK oil pump cover. (No leaks!) I have a stock 13-row oil cooler and the oil pressure averages 40 psi using 20/50 motor oil. I have the oil filter mounted in the passenger front wheel well inline with the cooler.

Transmission:
1992 Borg Warner T-5 from a 4.3L Trans Am (0.63:1 fifth gear). I had it rebuilt by Shelby Transmission for $750. Trans Adapt aluminium bell housing.

Clutch:
Luk 10.5" pressure plate and 4.3L Chevy 10" disk. Quarter Master hydraulic throw-out bearing. Weber 20lb flywheel (purchased from D&D).

Exhaust:
Home-made RV8 headers and 2.25" Kenney's Muffler dual exhaust system with H pipe and Borla mufflers.

Front Susp:
Hawk cars / Hoyle Engineering coil-over front suspension.

Rear Susp:
Jaguar XJS independent rear suspension with Qa1 200 lb/in coil-over shocks, Jaguar/Dana-44 limited-slip differential with 3.07:1 gear ratio. Custom Chevy 2" drive shaft with Chevy/Jaguar U-Joints.

Brakes:
Reborn Co Big Brake Kit (front) with 11.75" vented (Honda Accord) rotors, Wilwood calipers and Q pads. Jaguar disk brakes (rear) and parking brake. Stainless steel brake lines with post-1977 master cylinder and power booster.

Wheels/Tires:
American Racing Silverstone R 17X7" Alloy wheels with 205/45ZR/17 Yokohama AVS ES100 tires. (Note: these are a new addition!)

Electrical:
Land Rover 100 amp alternator. Custom wiring harness made by combining the original MGB wiring harness with a Range Rover harness. All accessories are switched by relays. VDO "Vision" gauges with red back light. Sony radio with Alpine speakers. Hella headlights and fog lights, LED rear bulbs. Cruise control has also been installed.

Air Conditioning:
The air conditioning system was purchased from Southern Rods and I cut the soul out of my bulkhead in order to fit it. After reinforcing the bulkhead and fitting the evaporator/heater system, I gutted the original heater box to use as the A/C cover. The A/C blows real cold. I retrofitted the new electronic switches with the original heater controls so it looks stock. There is a low freon sensor on the dryer and a low pressure cut out switch inline on the suction hose to cycle the compressor efficiently. The compressor is by Sanden. The vents were borrowed from a wrecked Mini Cooper.

Body/Trim:
Door handles have been "shaved" and replaced with electric push-button openers wired to reed switches and wireless remote control (key fob). The doors also have Moss Motors power windows. Rear wheel arches have been enlarged (actually rounded out). All four wheel arches have been fitted with edge molding - inspired by an MG RV8 detail. Ox blood Argentine Leather upholstery has been custom-made and installed on 1995 limited edition Mazda Miata seats with separate head rest. Prestige Autotrim RV8-style Mohair top with headliner. A custom-made chrome roll-bar has been crafted and installed. (Similar rollbars will soon to be available through Evan's shop: Reborn Company LLC!)

Paint:
2005 BMW Mini Cooper S dark silver Dupont paint.

Weight:
2300 pounds.

Cost:
I stopped counting after three months. I figure I have spent over $18000 but that is a guess.

Miles driven:
32500 (as of the British V8 2006 meet.)


Evan's Comments:
As with many of my predecessors in the MG V8 world I heard the calling and couldn't resist. In 1999, while looking for an overdrive transmission for my '79 MGB, I met Carl Floyd. I asked him why he was selling his running engine and transmission and he told me that he was building an MGB V8. Having had little experience with V8s in MG's at that time, his project fascinated me and launched me on my own quest to build a V8 MG. It took three years of research and dreaming before I turned the first bolt. This conversion ultimately used parts from three different donor cars. The main body shell was from an 1980 MGB-LE, but parts from a 1978 and a 1964 shell were also used extensively.

My goal was to build an MGB that would honour the original beauty of the car and add newer technology and styling to make a car the original designers would appreciate.

I completed my MG V8 in October 2003. After driving it about 20K miles I decided I still wasn't satisfied. I carefully and methodically evaluated the car's performance, and this past year I completely rebuilt the engine and transmission, restyled and painted the outside, and revamped the interior. I also added power windows and A/C. Just goes to show that a conversion project is never finished, but I'm very happy with the current state of the car's development!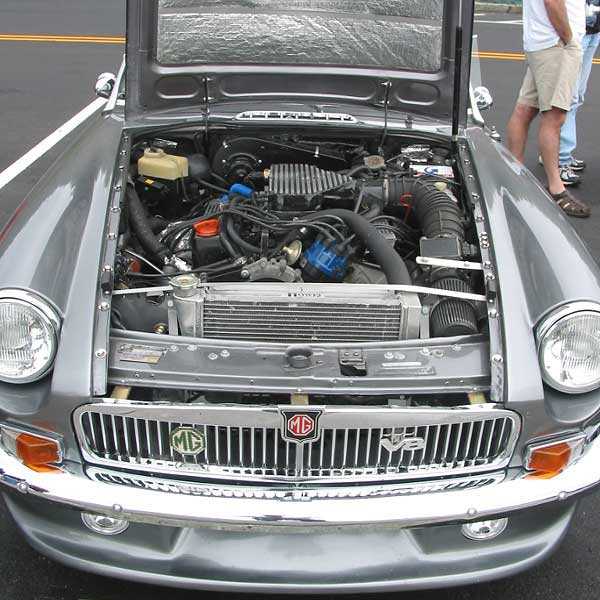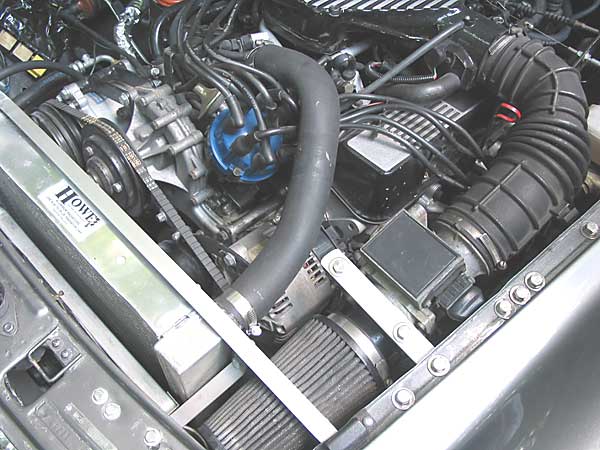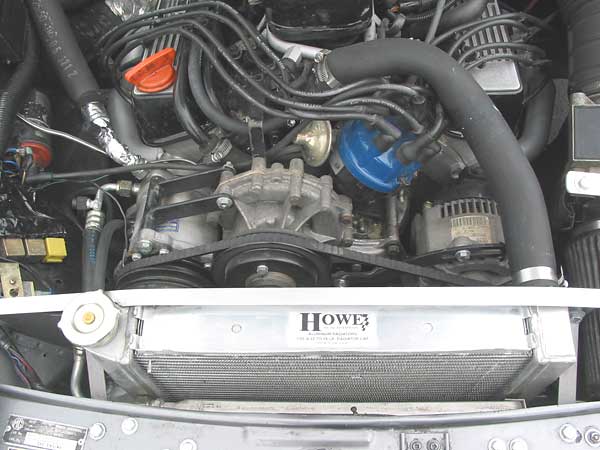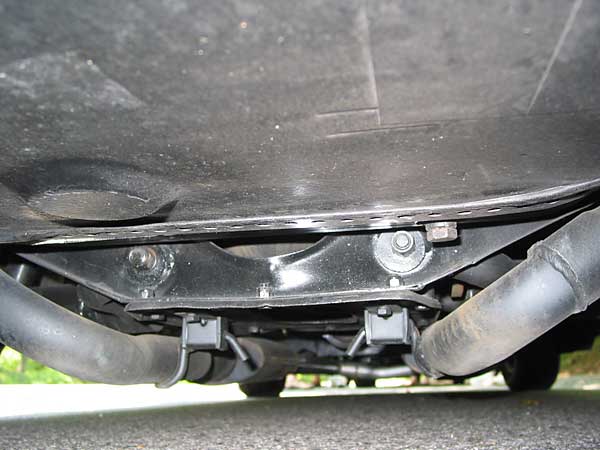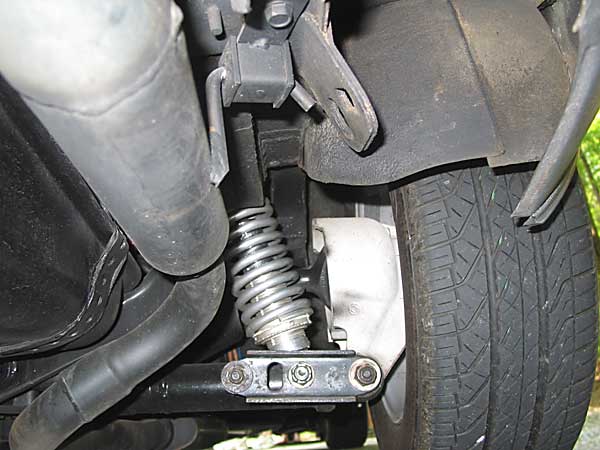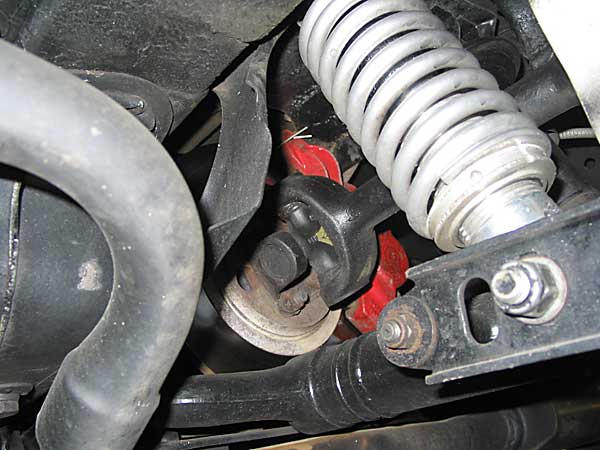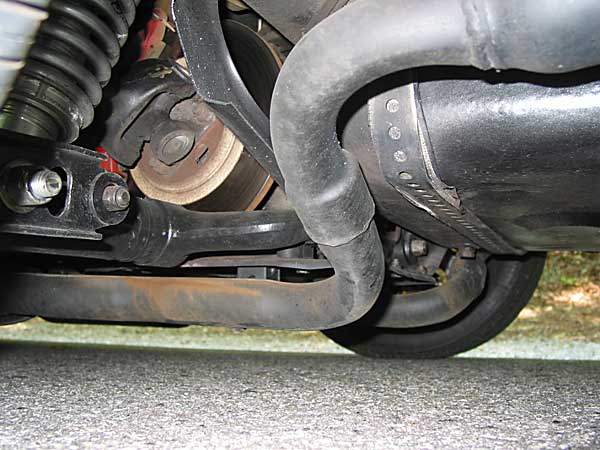 Enjoying this article? Our magazine is funded through the generous support of readers like you!
To contribute to our operating budget, please click here and follow the instructions.
(Suggested contribution is twenty bucks per year. Feel free to give more!)