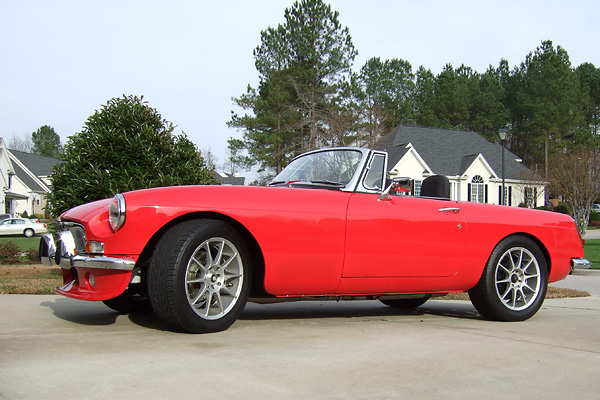 Don Bode's 1968 MGB with Buick 300 V8 Engine
as published in BritishV8 Magazine, Volume XVIII Issue I, December 2010

Owner: Don Bode
BritishV8 UserID: 1badMGB
City: Wake Forest, NC
Model: 1968 MGB
Engine: Buick 300cid V8
Conversion by: owner.
Engine:
1964 Buick 300 cubic inch V8.
O.E. aluminum cylinder heads, rebuilt by Cylinder Head Exchange.
Crower 50229 camshaft.
Double roller timing chain.
Edelbrock 600cfm carburetor.
MSD distributor.
Pertronix ignition coil.
Accel spark plug wires.
High volume oil pump from D&D Fabrications. Offenhauser finned aluminum valve covers.

Cooling:
modified MGB radiator.
Dual electric fans.

Exhaust:
RV8-style headers from D&D Fabrications.
Custom exhaust system installed by Todd's Restorations, Oxford NC.

Transmission:
modified 1968 Chevrolet Powerglide two speed automatic transmission.
1:1 top gear.
1500rpm stall torque converter.
B&M shift kit.
Lokar shift linkage.

Rear axle:
stock MGB axle for the moment, but a narrowed Ford 8.8 axle (from a '99 Mustang) with 3.27:1 gears and Traction-Lok differential is about to be installed.

Front Susp.:
1977 MGB front crossmember and suspension. Lowered coil springs.
Air lift control.
Oversize anti-sway bar.

Rear Susp.:
stock MGB leaf springs with helper springs (per Bill Guzman's Easy Traction article.)
Monroe #5877 telescoping shock absorbers.

Brakes:
(master) stock MGB master cylinder.
(front) stock calipers with EBC pads. Moss Motors drilled and slotted rotors.
(rear) drum.

Wheels/Tires:
Enkei Racing Series wheels (16x8).
Toyo 225/60R16 tires.

Body:
full parameter body reinforcement.
Side impact resisting frame reinforcements.
Rear spring perches reinforced.
Special Tuning fiberglass air dam, modified to house extra driving lights.

Instruments:
refurbished stock gauges. (MGB tachometer modified for V8 use.)

Electrical:
Ford 100 amp alternator.
Kenwood audio system with CD and MP3 player.

Completed:
November 2009.

Comments:
This MGB was purchased from a local MG Car Club member for $100. It had been on blocks in his backyard for 18 years. The Buick motor was chosen for its relatively small size and light weight. The Chevy Powerglide was chosen for its light weight, strength, and because my wife said she'd like to be able to drive the car too. The conversion was completed in twenty-five months, start to finish, with a lot of networking with through BritishV8.org.


Engine Installation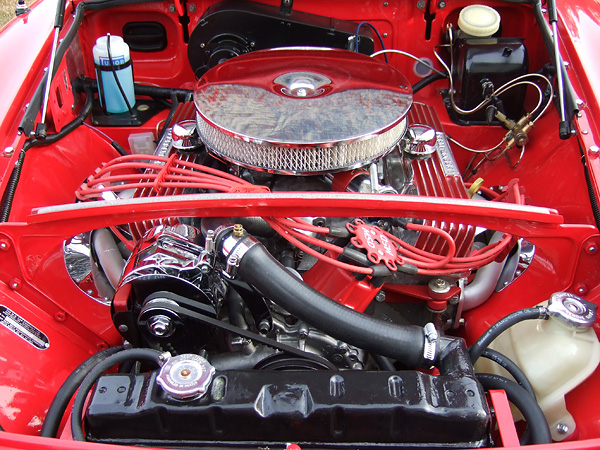 1964 Buick 300 cubic inch V8.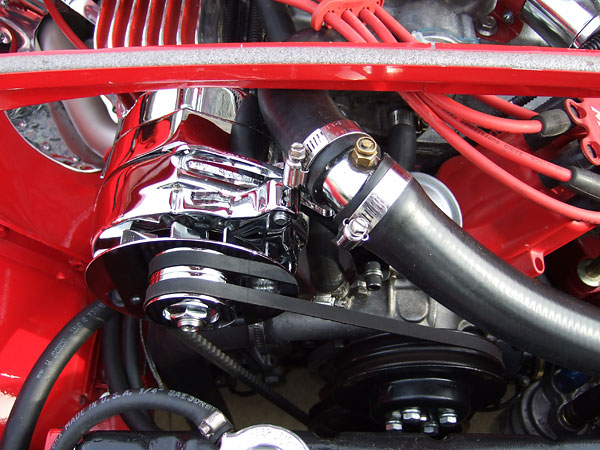 Air purge for the cooling system.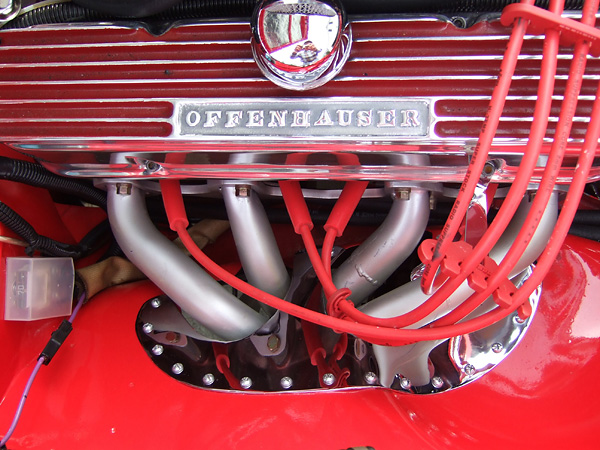 Offenhauser finned aluminum valve covers.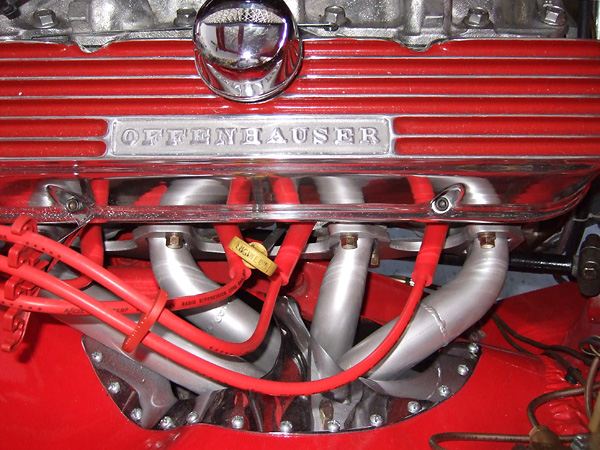 14 gauge trim rings also serve to reinforce the header cut-outs in the inner wings.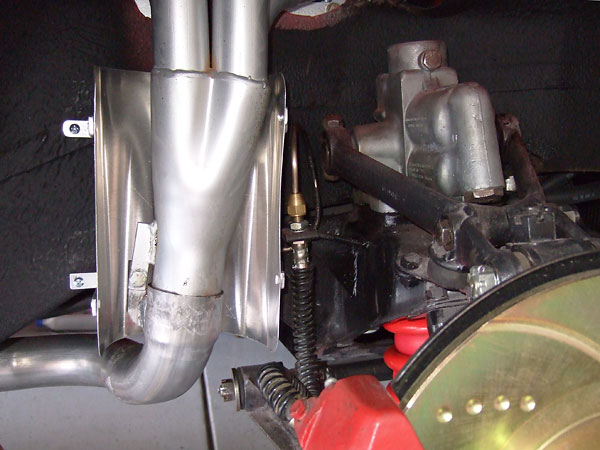 A heat shield for the brake line.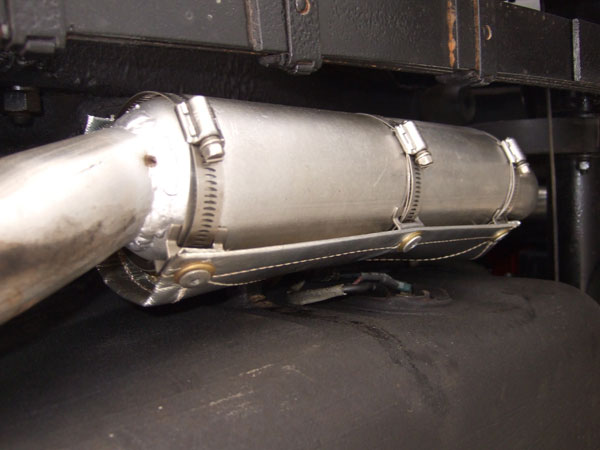 A heat shield for the fuel tank and fuel level sender connections.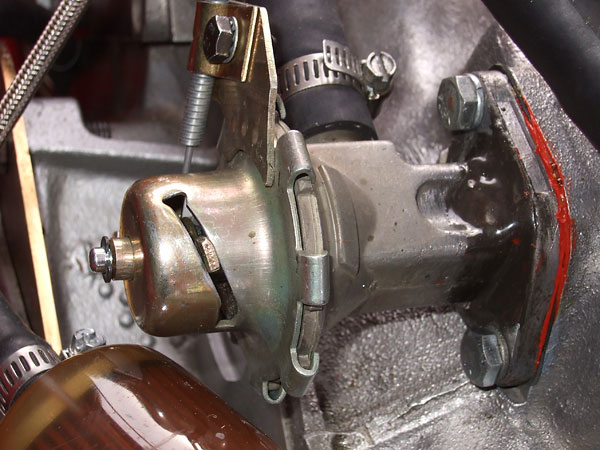 MGB heater valve, mated to a Buick manifold flange.


How It Was Done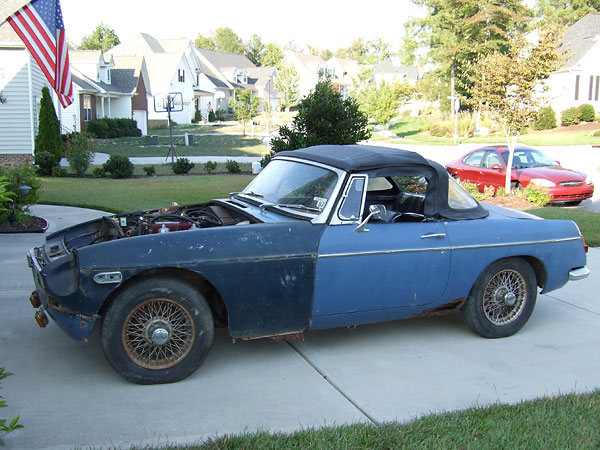 Ol' Blue finds a new home.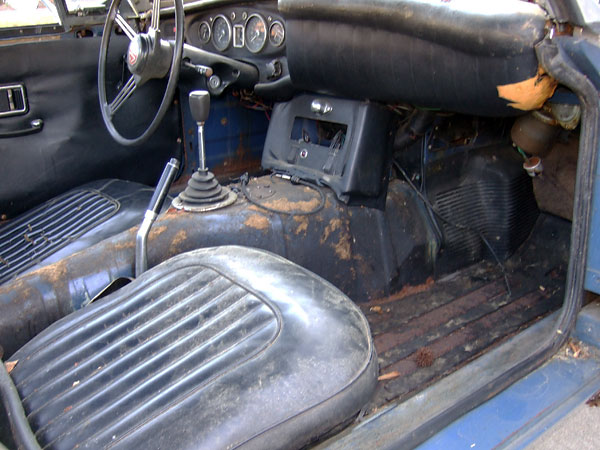 Just needs a little Armor All...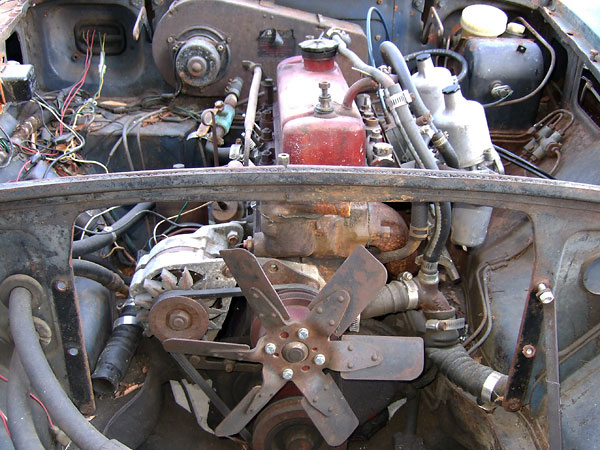 Yearning for a whole new powerplant.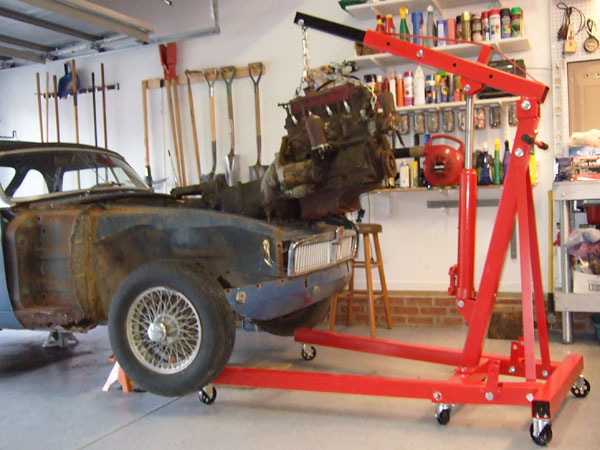 Extracting original MGB B-series four cylinder engine.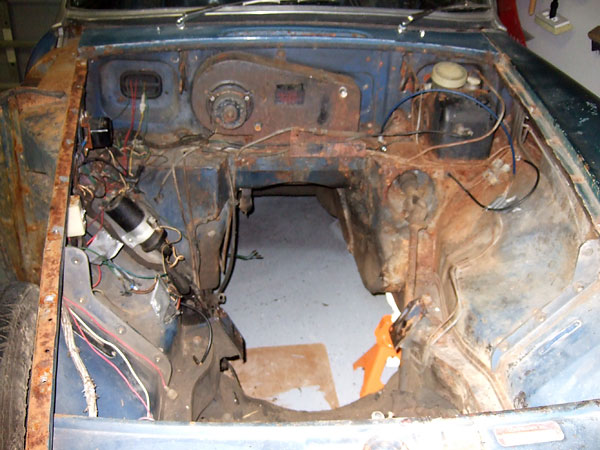 Ready to make room for a new engine.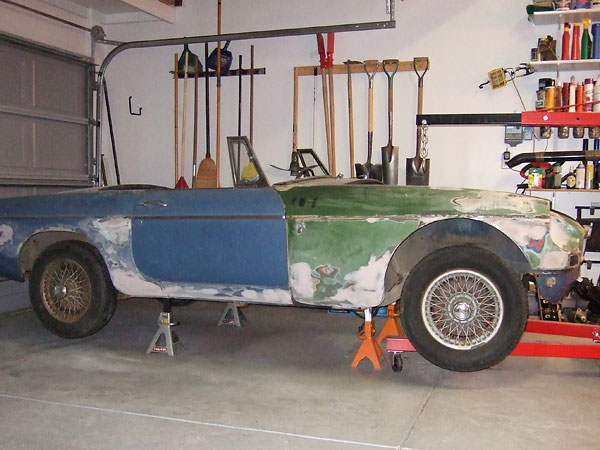 Beginning the body work.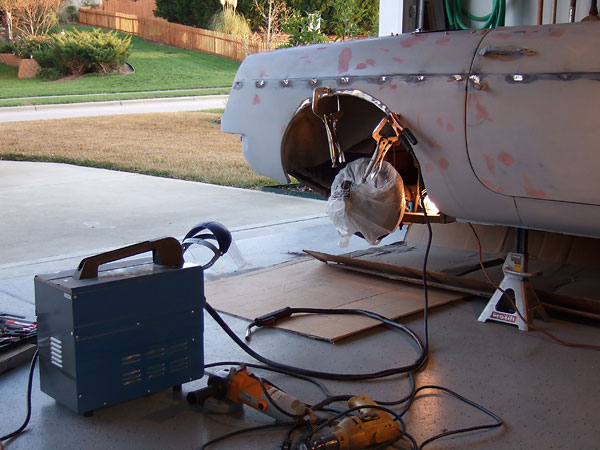 Enlarging and reinforcing rear wheel wells.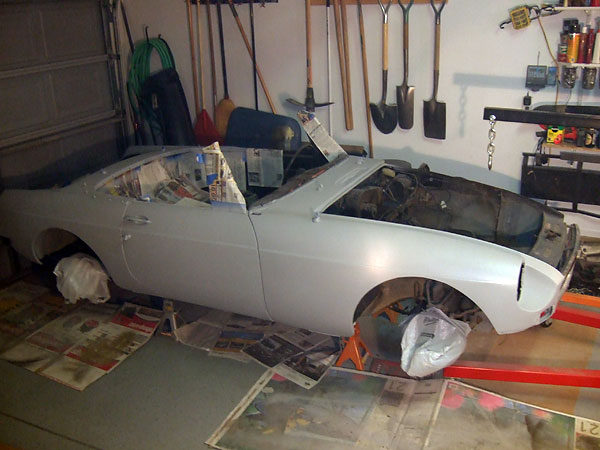 The exterior of the body is just about ready for paint.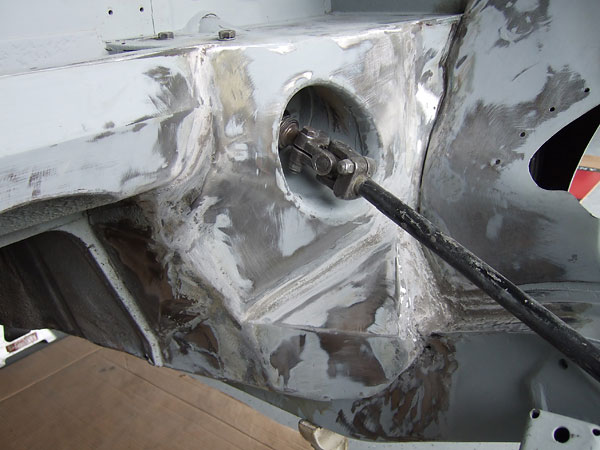 The whole steering system and the front suspension were from a '77 donor MGB.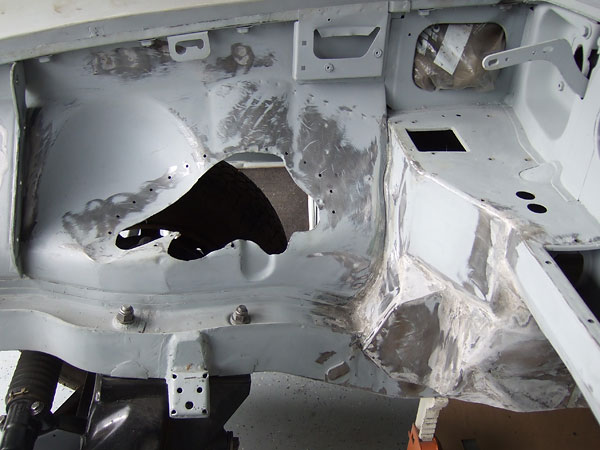 Holes cut for the exhaust headers to exit the engine compartment.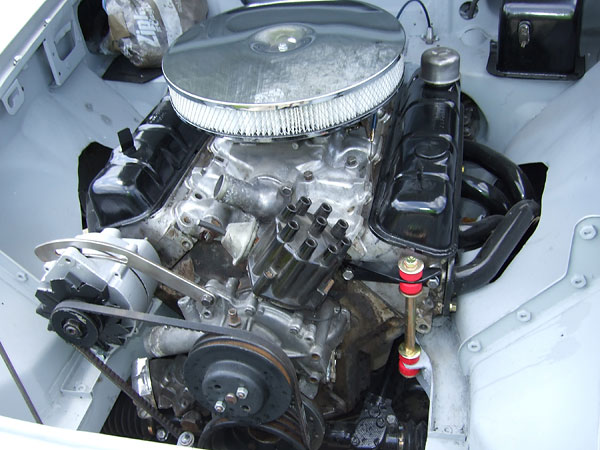 Trial installation and fitting of Buick 300 engine.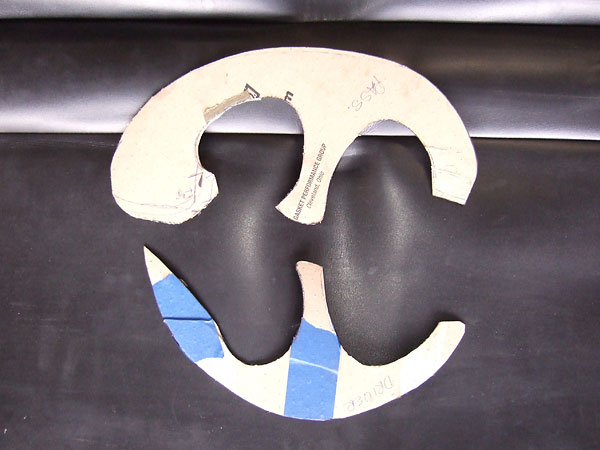 Paper templates for making the custom fitted exhaust trim rings.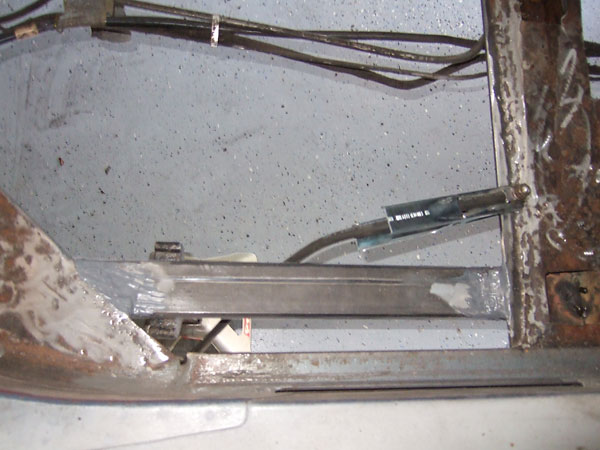 Reinforcement from the leaf spring perch forward, under the passenger seat, as viewed from above.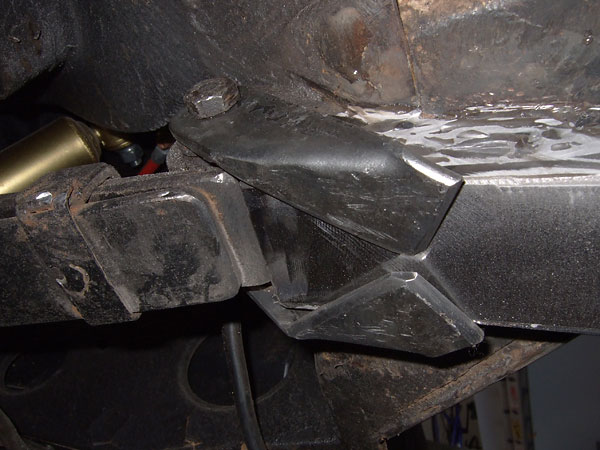 Reinforcement of the leaf spring perch (passenger side.)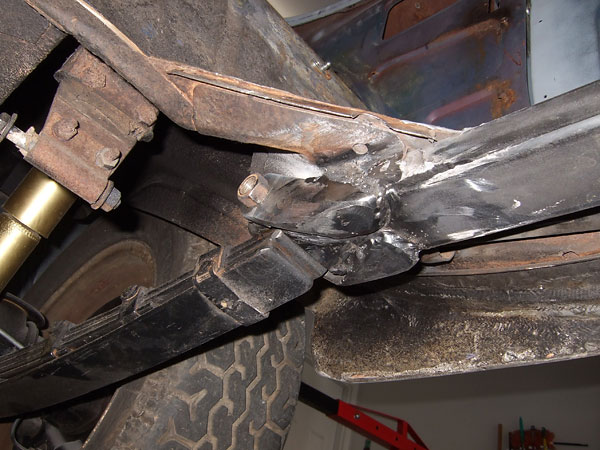 Completed reinforcement straps on the leaf spring perch (driver side.)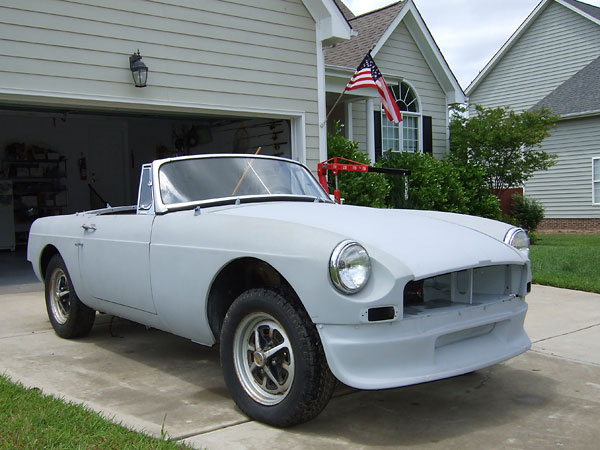 Ready to go to the paint shop.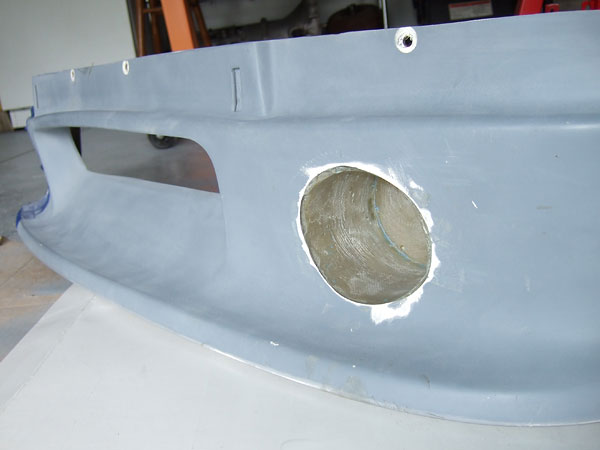 Modified air dam, with new pockets molded-in for installation of recessed driving lights.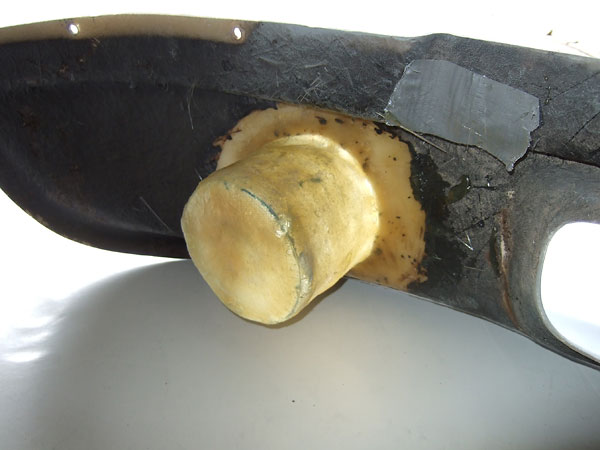 Driving light pocket, as viewed from the rear side.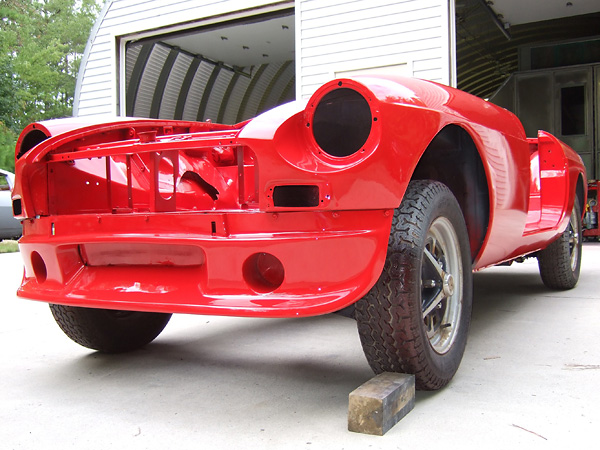 Driving light pockets in the installed and painted air dam.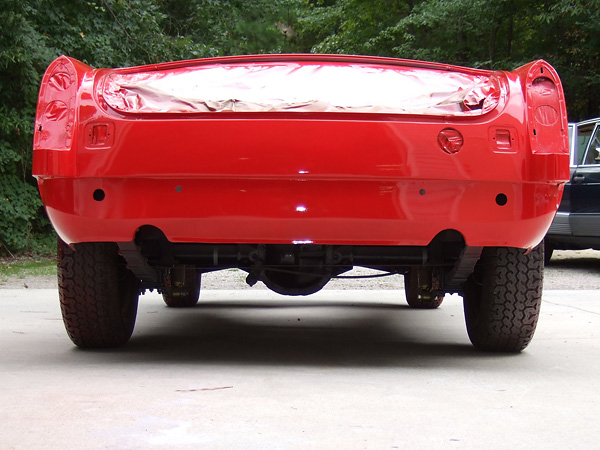 Prepared for dual exhaust.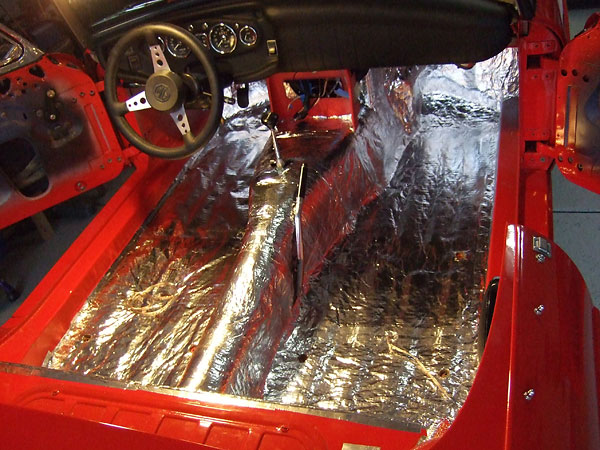 Noise and thermal insulation of the floorboards and the transmission tunnel.


Enjoying this article? Our magazine is funded through the generous support of readers like you!
To contribute to our operating budget, please click here and follow the instructions.
(Suggested contribution is twenty bucks per year. Feel free to give more!)
Interior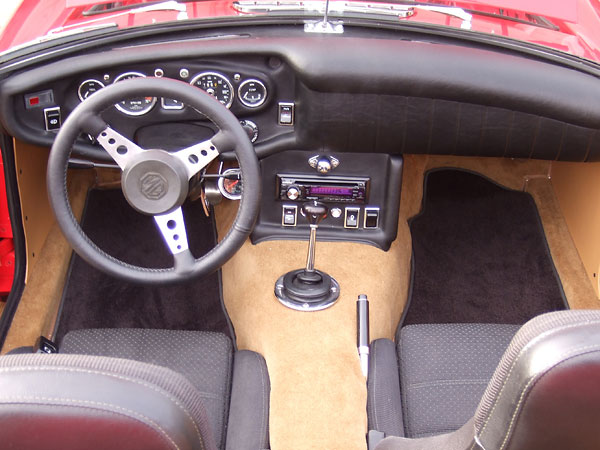 MG's "Abingdon pillow" dashboard. Note Powerglide two speed shifter.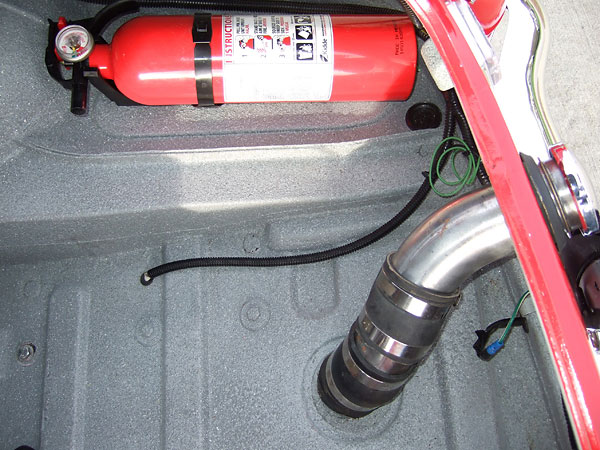 Fuel filler neck for centered tank.


Exterior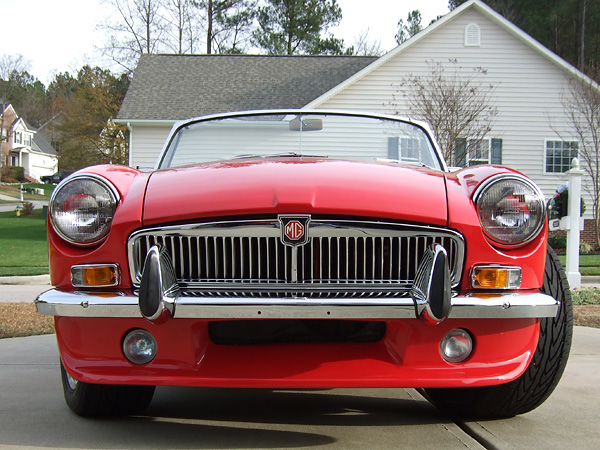 Functional air inlet and driving lights in the Special Tuning fiberglass air dam.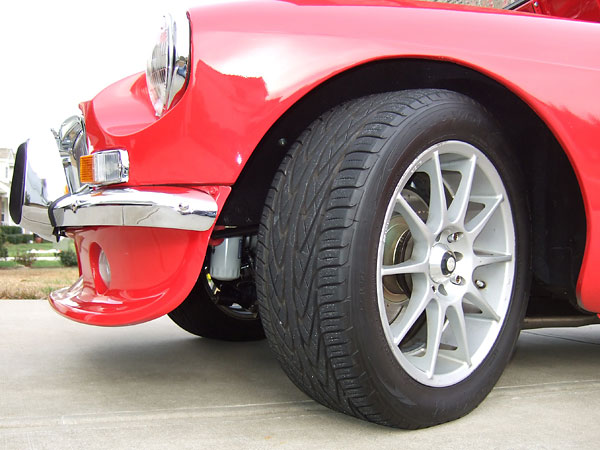 Enkei Racing Series wheels (16x8) with Toyo 225/60R16 tires.