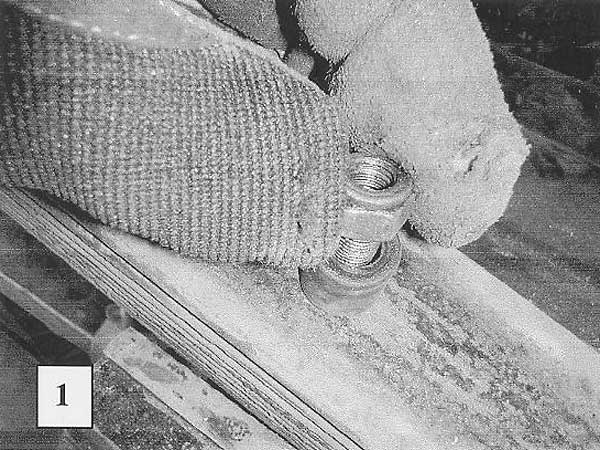 Step 1: on a scrap pair of leaf springs, remove the spring clips and then remove the center bolt.
How-to: Easily Increase an MGB's Traction for Quicker Launches
as published in British V8 Newsletter, Volume XV Issue 2, September 2007
by: Bill Guzman
A Great Afternoon Project

Solid traction bars were designed for big torque engines (with 400 ft-lbs of torque and up). The solid bars that are mounted under the spring are made from steel tubing and require welding and reinforcing to accept the shock loads created by the solid bar. It also loses the effect of the spring energy that helps launch the car off the line. Solid traction bars can also increase oversteer.

The purpose of the traction bar is to keep the leaf springs straight during acceleration. The leaf spring during acceleration looks like a horizontal "S", causing that energy to go up and down, thus creating wheel hop.
You can make a traction bar for your MGB (or any other leaf sprung car) from another set of leaf springs. Simply install the long second leaf next to the one with the bushings. (See pictures.)

Advantages: no welding, fast and simple, does not increase spring rate, helps launch car faster, no shock loads on drive train, light weight, no oversteer conditions thus improving traction out of a turn, and inexpensive.
Enjoying this article? Our magazine is funded through the generous support of readers like you!
To contribute to our operating budget, please click here and follow the instructions.
(Suggested contribution is twenty bucks per year. Feel free to give more!)
Needed Parts and Suggestions

Old MG springs (Chrome-bumper springs for a Chrome-bumper car, Rubber-bumper...)
Examine center bolts for rust and replace if needed before starting project.
Follow shop manual and all best safety practices.
Prepare all materials before you disassemble your car.
Test.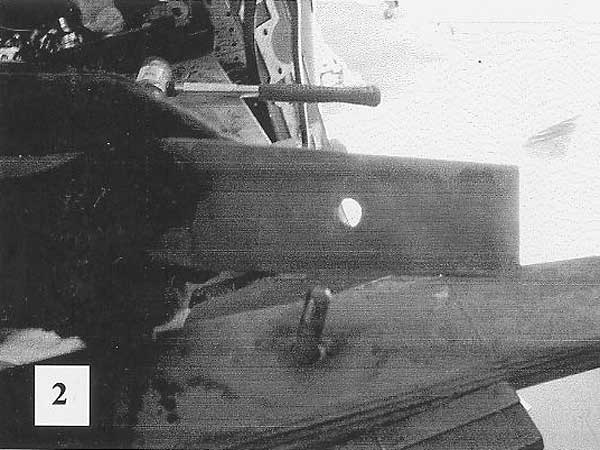 Step 2: continue by removing the support leaf (it's the smallest one, located at the bottom).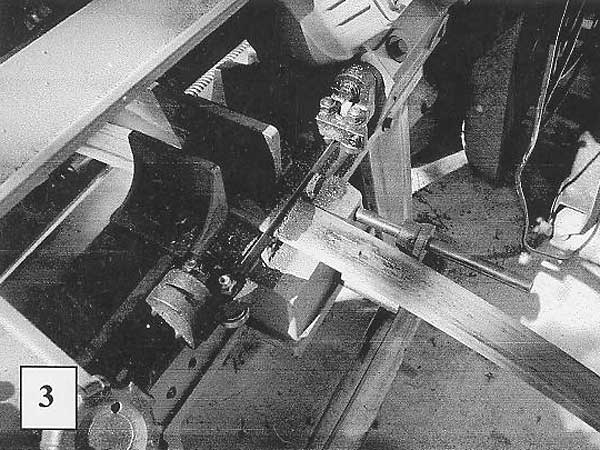 Step 3: cut the largest leaf, as seen in picture. From the center hole
to the cut end should be the same as the removed "support leaf".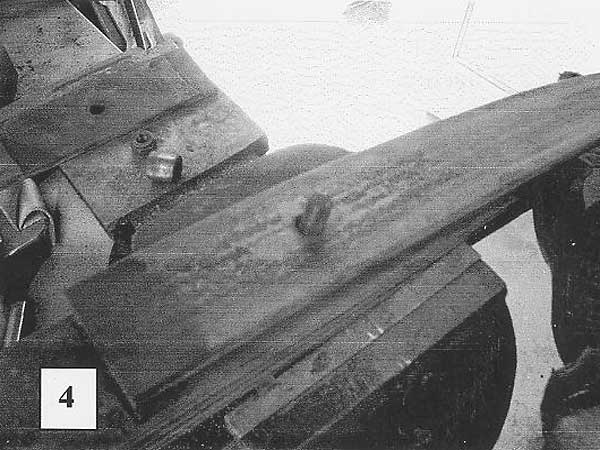 Step 4: unfasten the u-bolts on your MGB and (leaving the clamps alone)
remove the center bolt. Then, reinstall the center bolt with the modified
large leaf added below the spring pack. (Your leaf springs don't actually
need to be fully removed from the car, as shown here.)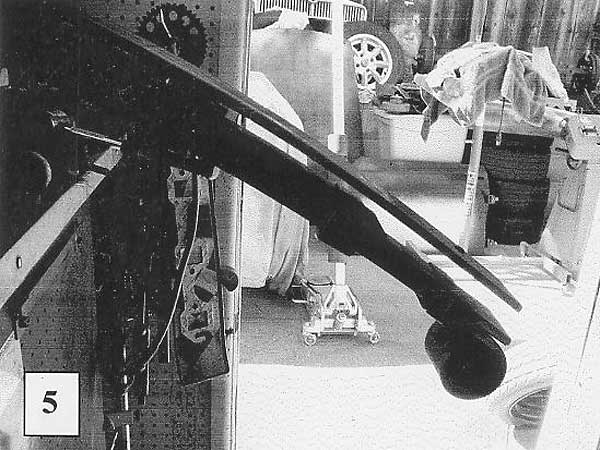 Step 5: tighten the center bolt to specs. Then, follow the shop manual processes
to make sure your leaf springs are reinstalled and tightened-up correctly.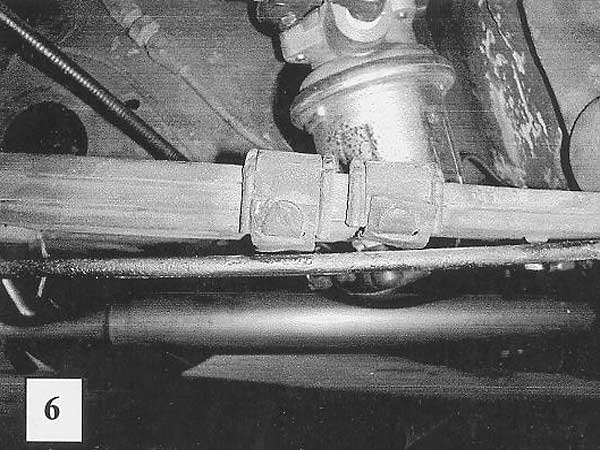 Final: it should look like this when mounted on the car and on the ground.
(The extra leaf only engages to counter-act & minimize wind-up at launch!)


Disclaimer: This page was researched and written by Bill Guzman. Views expressed are those of the author, and are provided without warrantee or guarantee. Apply at your own risk.
Photos by Bill Guzman. All rights reserved.