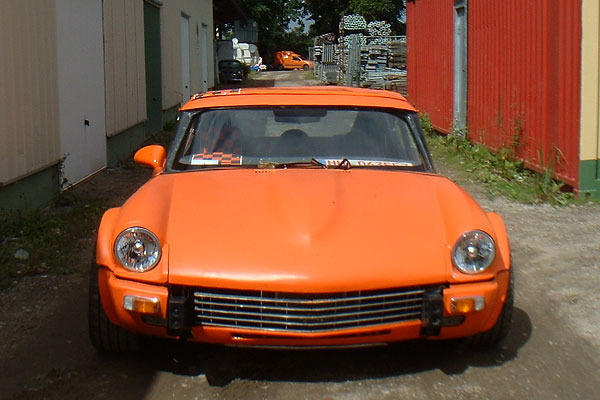 Gerald Kannenberg's 1972 Triumph GT6 with Ford Cosworth V6 Engine
as published in British V8 Magazine, Volume XVI Issue 1, May 2008

Owner: Gerald Kannenberg
City: Hamburg, Germany
Model: 1972 Triumph GT6
Engine: Ford 2.9L V6
Builder: owner
Engine:
Ford Skorpio Cosworth, 2.9L, 24-valve V6, rated at 195hp.

Chassis:
The car was cut in half from front to back to broaden it by 26cm (about 10.25").
The resulting car has the overall dimensions: 1120mm (high), 1960mm (wide), 3950mm (long).
The space frame was made of steel square box tubing, covered with aluminium plates.
All components were fixed to the frame; therefore driving without bodywork is possible.

Transmission:
Ford Sierra Type-9 5-speed.

Differential:
7er BMW.

Suspension:
Porsche 928 S4 (front and rear).

Brakes:
Porsche 928 S4, 310mm 4-piston calipers.

Wheels/Tires:
(front) 7.5x16 Azev Type E 225/45/16,
(rear) 9x16 Azev Type E 245/35/16

Electrical:
most of the electrical system and electronics are from a Porsche 924.

Fuel system:
home made 75-liter stainless steel fuel tank.

Seats:
Chevrolet Corvette C4.

Performance:
top speed is approximately 270 km/h (not tested yet).

Comments:
the building time was about 2 years, and the car was completed in July 2005.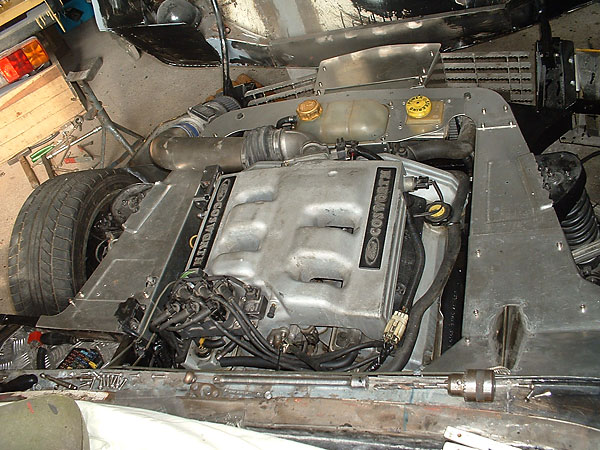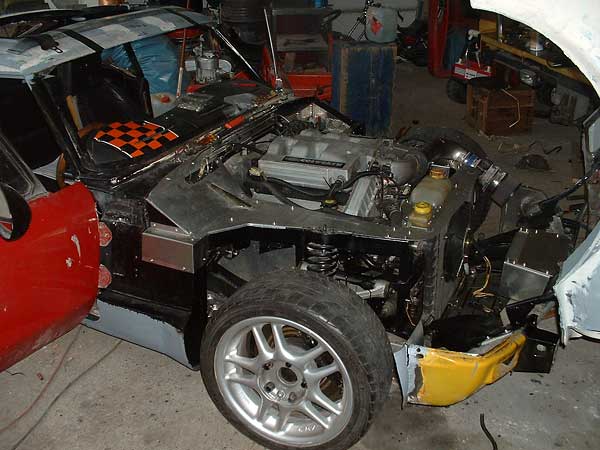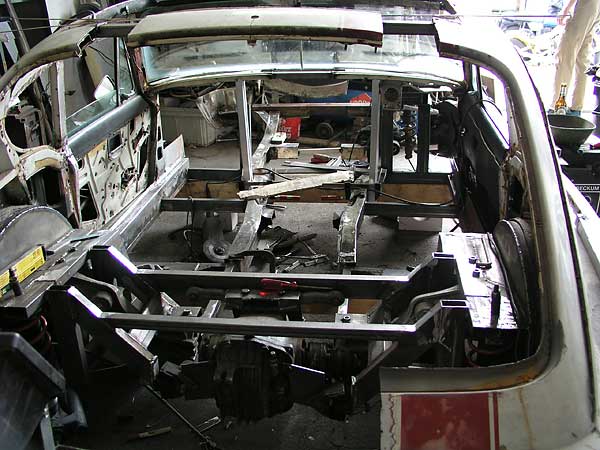 Enjoying this article? Our magazine is funded through the generous support of readers like you!
To contribute to our operating budget, please click here and follow the instructions.
(Suggested contribution is twenty bucks per year. Feel free to give more!)