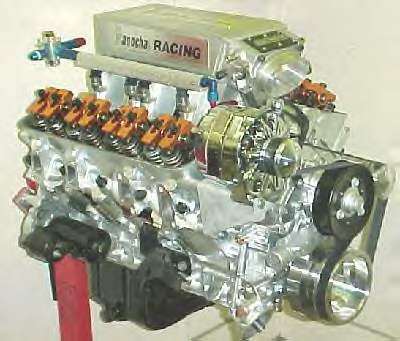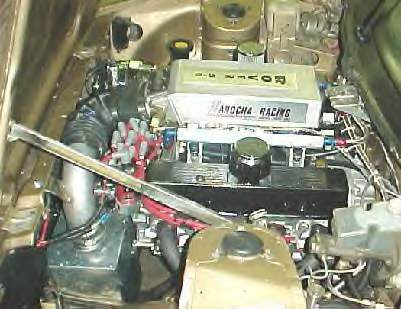 Tim Lanocha's Triumph TR8 with 5.0 LITER Rover V8
(as recorded by Dan Masters)
This is not what Buick/Oldsmobile/Pontiac had in mind when they designed this engine back in the '50s, was it? From 215ci to 302ci...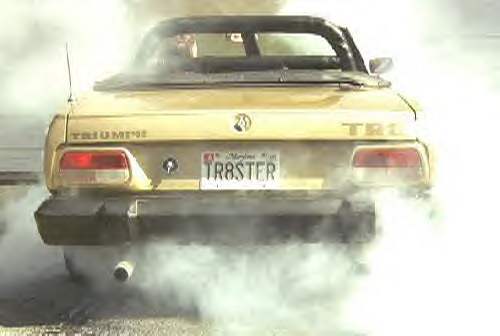 The Rover 4.6 engine has been stroked and bored to 5.0 liter, with 11:1 pistons, Manley rods, ported, polished and flow bench tested heads and a custom sheetmetal intake.

Fuel is controlled by an SDS EM-3D injection, ignition is with an MSD distributor and 6AL.

A custom bellhousing as been fitted, with a T56, 6 speed transmission. A custom 4-link 8 3/4" Mopar differential with 3:91 ring and pinion gears handle the massive increase in torque. Quarter mile: 12.568 @ 108!