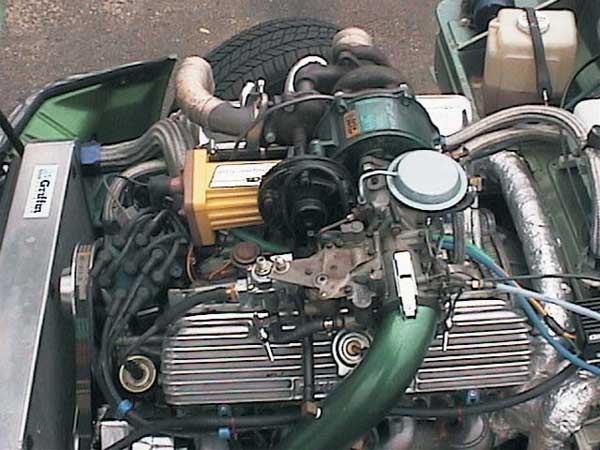 Mitchell Barrett's 1975 Triumph Spitfire
(originally published in British V8 Newsletter, Volume 12 Issue 1)
Owner: Mitchell Barrett
Model: 1975 Triumph Spitfire
Engine: Turbocharged 215 cid Oldsmobile V8
Comments: Attached are some photos of my Olds turbocharged 215 V8 powered 1975 Spitfire. My car has been through two frame-off restorations. The first was to restore the car to perfect factory condition after ten hard Pennsylvania winters and the second was to add V8 power. I'm the second owner of this car. (I bought it in 1976 with a con-rod protruding through the block at 16K miles). In these many years it has been seen some rough times. It's such a fun car to drive but I really need to upgrade the brake system, (vented Brembos would be nice!) and somehow change the final drive ratio to get the engine RPM's down. Any input on how to accomplish these modifications from you or your readers would be appreciated.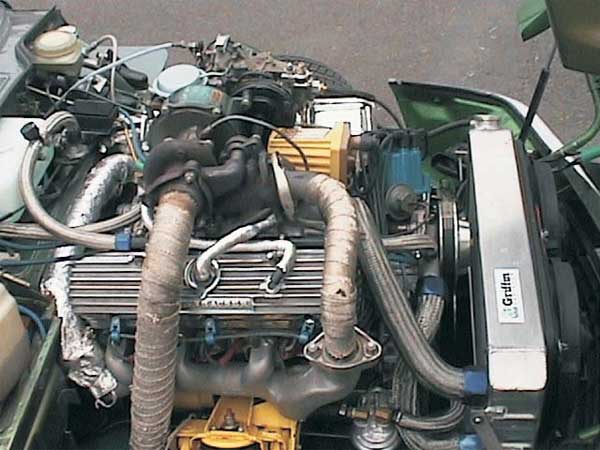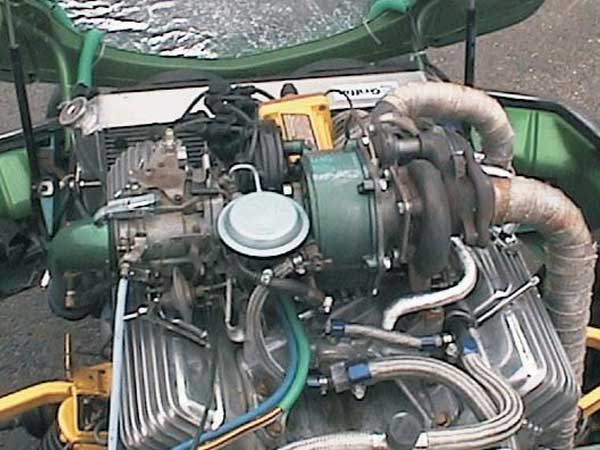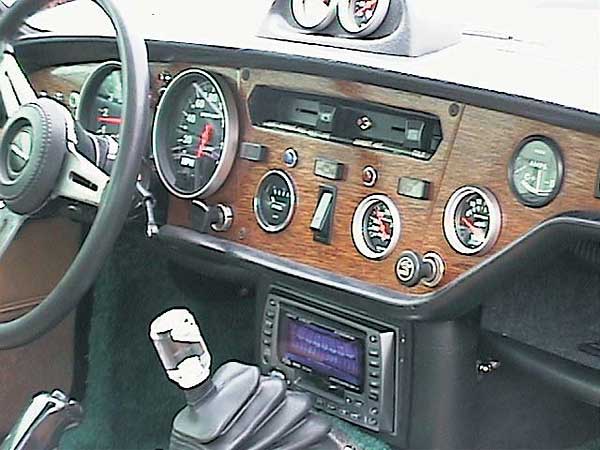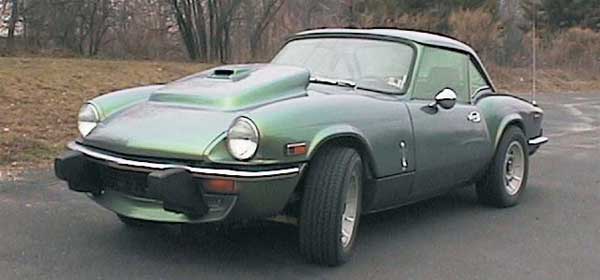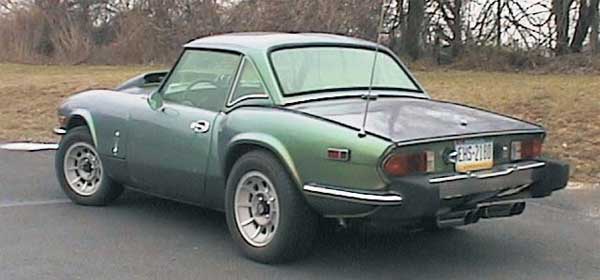 Copyright: 2004 (text and photos). All rights reserved.
Use by written permission from "britishv8.org" only.