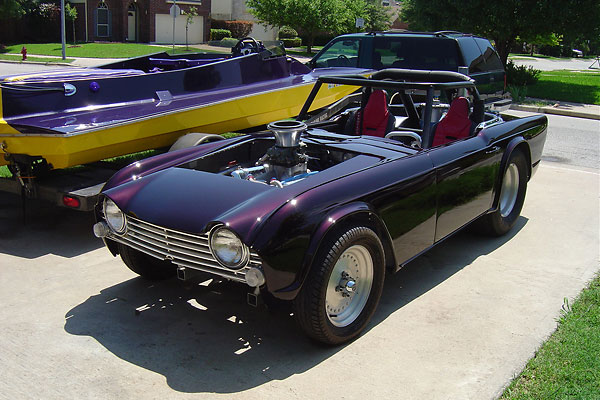 Jason Norman's 1967 Triumph TR4, with 427 cubic inch Chevy V8
(originally published in British V8 Newsletter, Volume 12 Issue 1. Additional photos added February 2007.)
Owner: Jason Norman
Model: 1967 Triumph TR4
Engine: Engine: 1968 427 Chevy 0.100" over-bored (approximately 447cid). Roller cam.
Exhaust: 4" collectors into 3.5" exhaust.
Transmission: Super T-10 4 speed, aluminum flywheel.
Rear axle: Ford 9" 31 spline, 4:11 Detroit Locker, 4-link rear suspension.
Comments: The motor has about 100 miles on it at this time. After the break-in period is over, I'm going to put an 1800cfm mechanical fuel injection on top, but for now I'm running a 750 Holley until the rings are seated.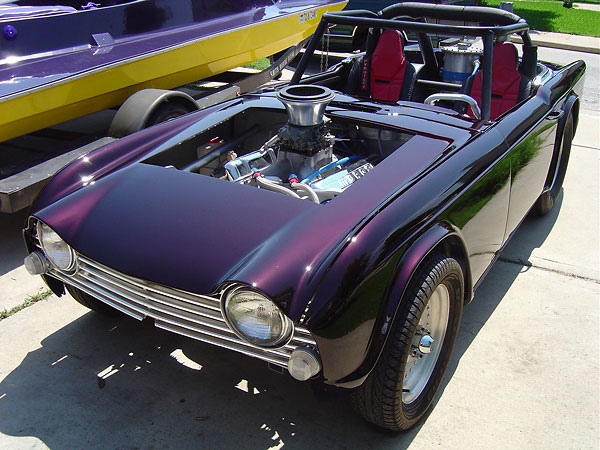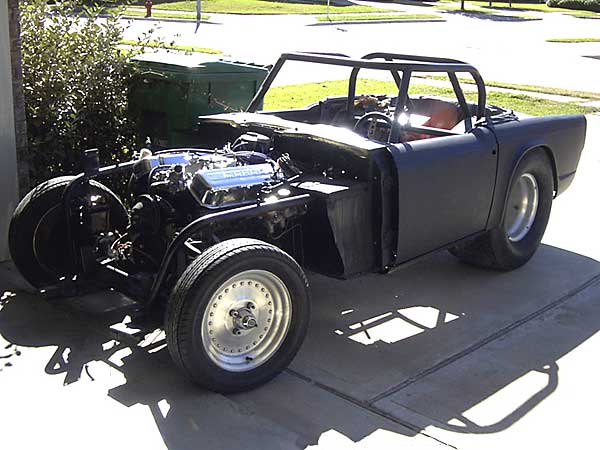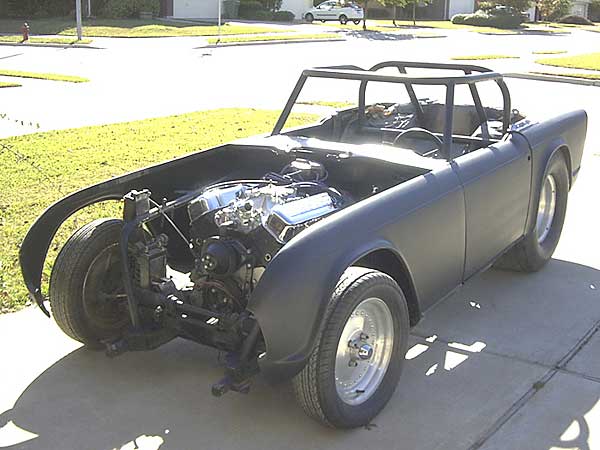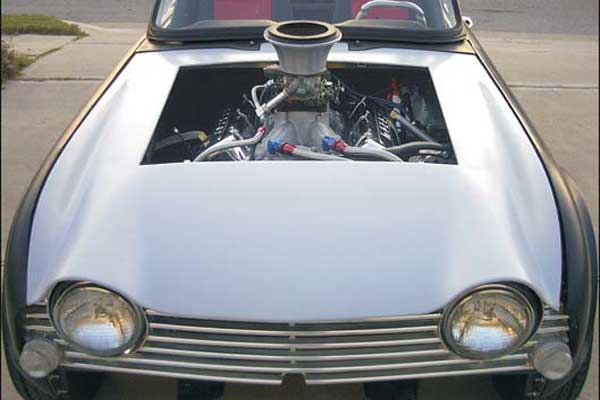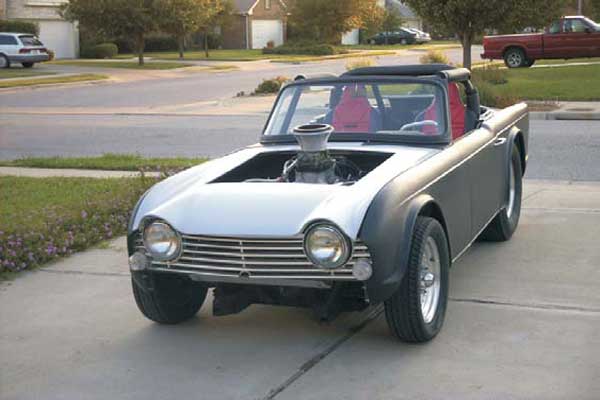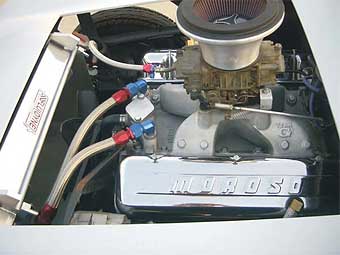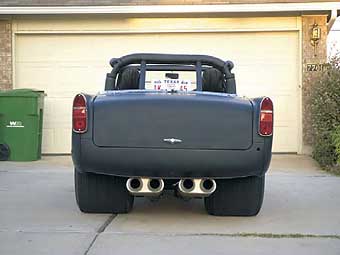 In February 2007, Jason added the following updated comments and photos:

(In the additional photos I've sent...) I tried to show a progression from when I started until recent changes. I'm sure you can see the progression. This thing was garbage when I got it: full of Bondo, chicken wire, newspaper stuffed into rust holes and mudded over. The frame was twisted 2 1/2" from front to back. I got it with no drivetrain in it - but it had the narrowed rearend. The rest was absolute junk. I mean wiring, sheetmetal, frame, interior, brakes, suspension and everything - all absolute junk! I should have just took the rearend out and crushed the car, but I loved that it was a '67 TR4, and I was putting a '67 427 chevy together on the engine stand when I got it - so here we are.

The engine I have in it now is the same 0.100" over 427 (1967) that I had in it the first time I sub'd to your site, but I tore it down again when I did the frame, suspension, firewall modifications and all the new fabrications. I put in chrome-moly H-beam rods, a 4-bolt main stud kit, and I studded the heads as well. I installed a 4-stage dry sump 3.5 gallon oiling system too.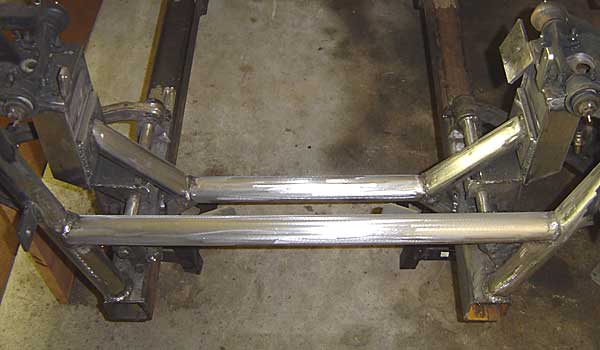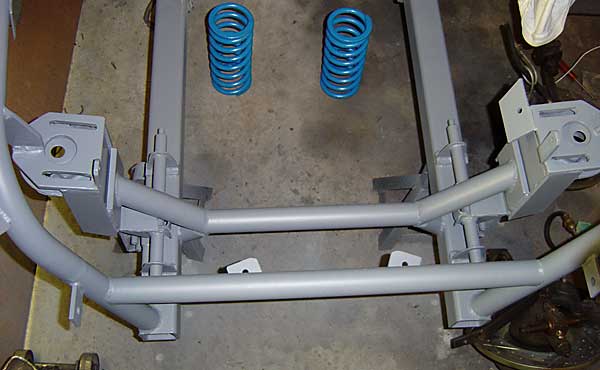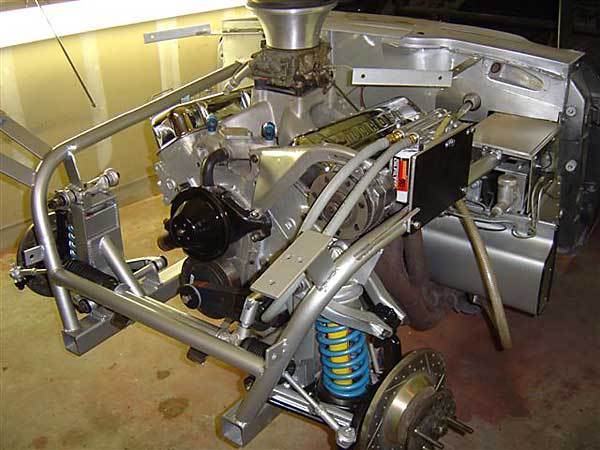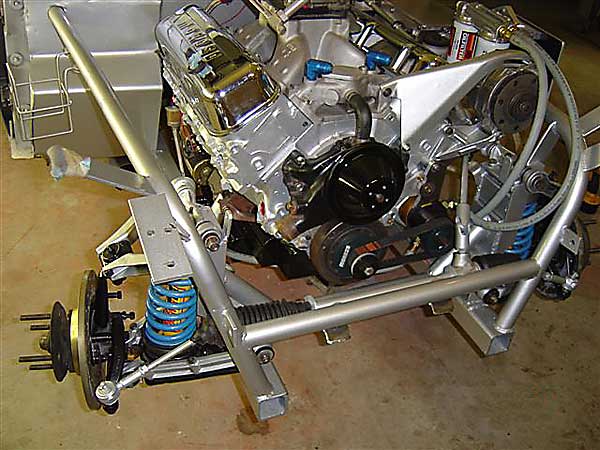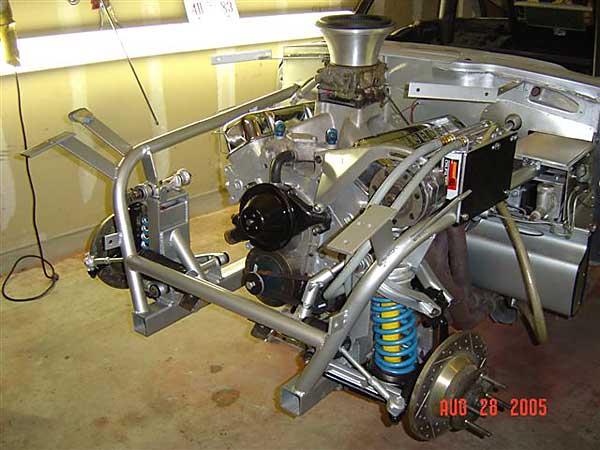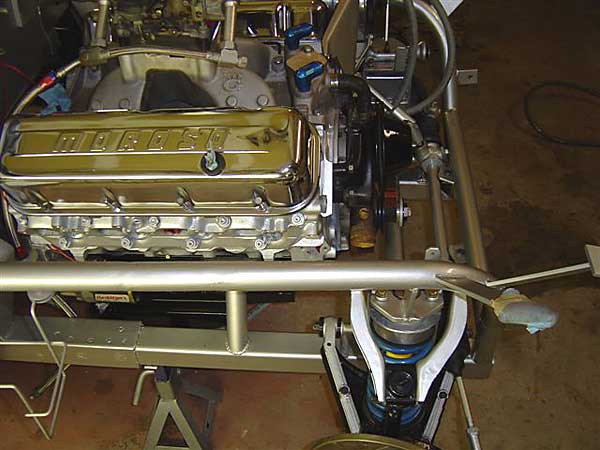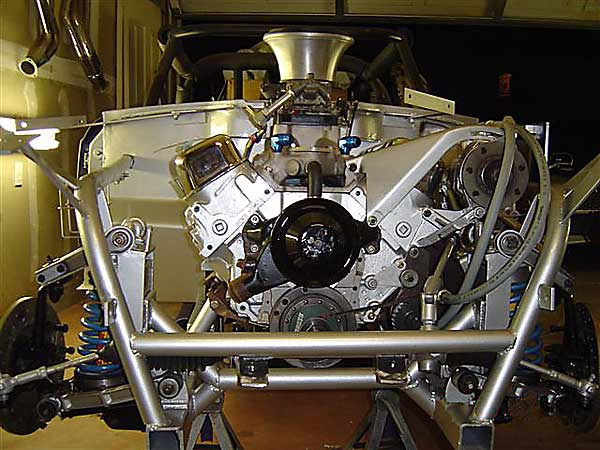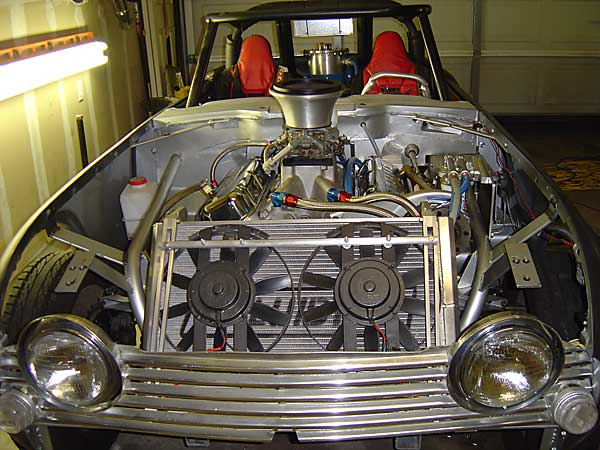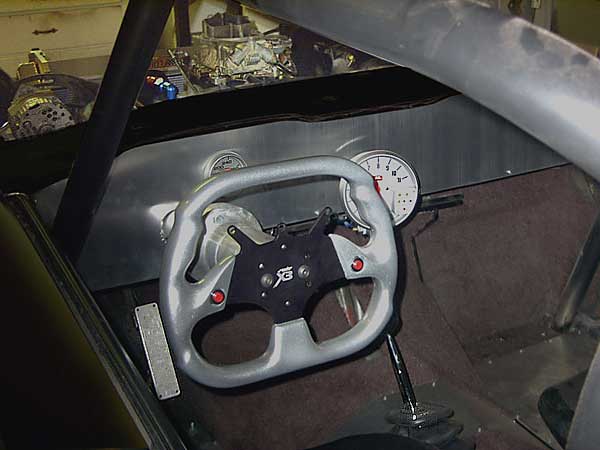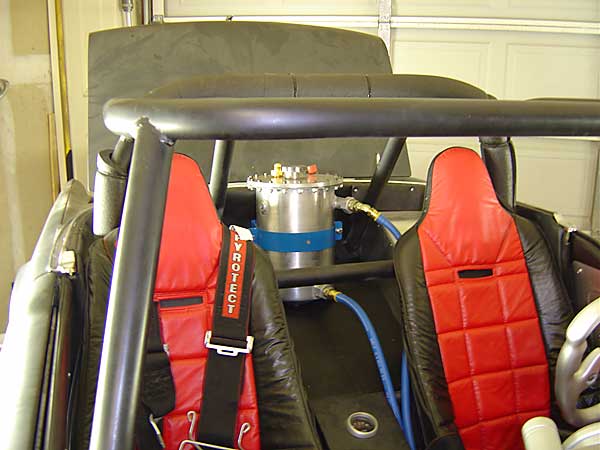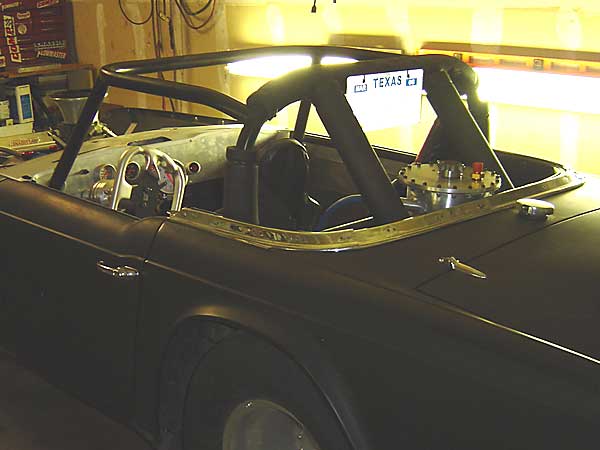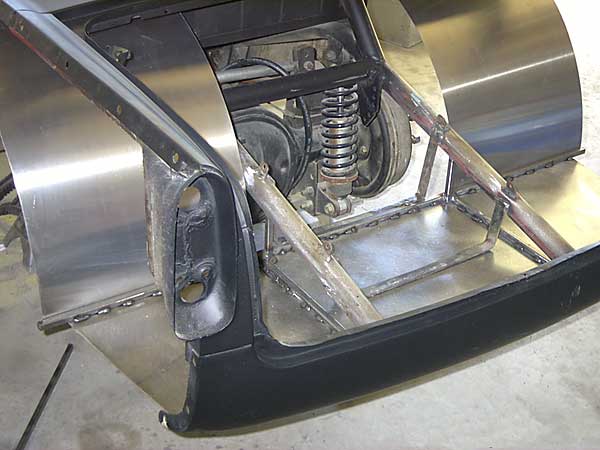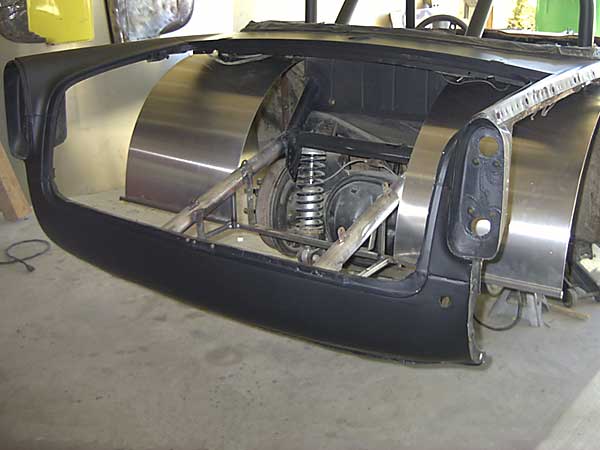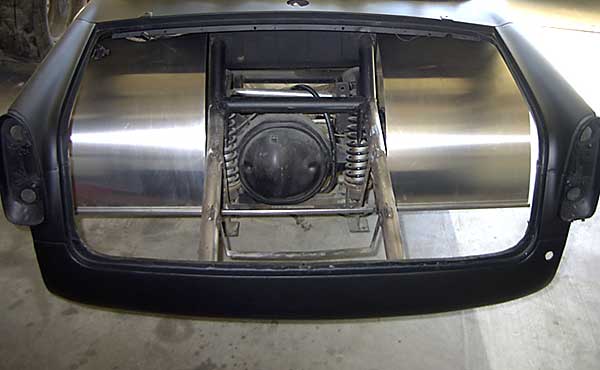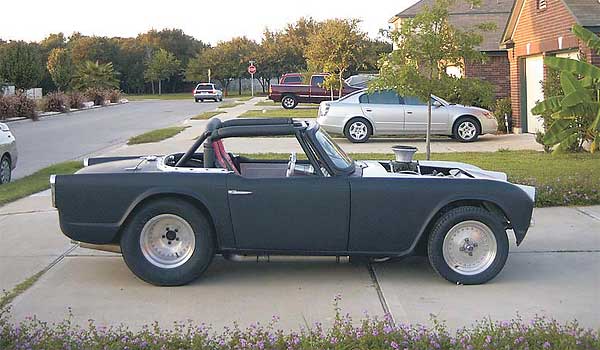 In November 2007, Jason sent us additional photos: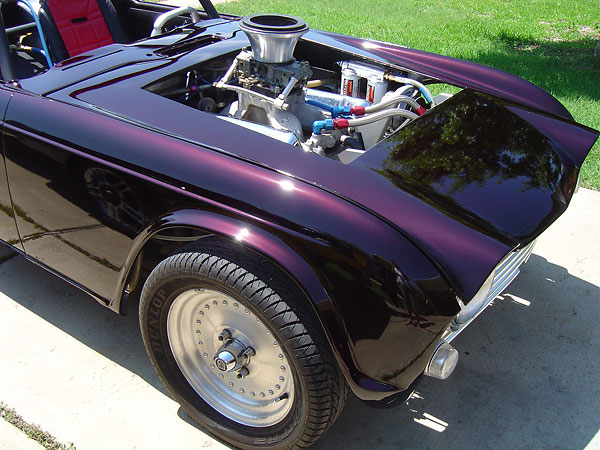 Note: The paint is a 3 stage homemade color consisting of: charcoal base coat, pure color dye coat, and urethane clear coat.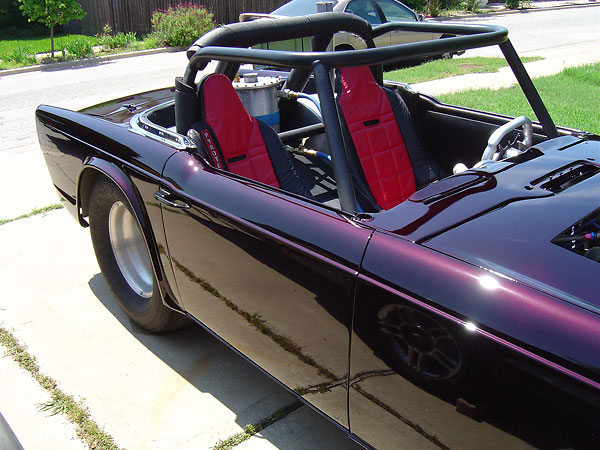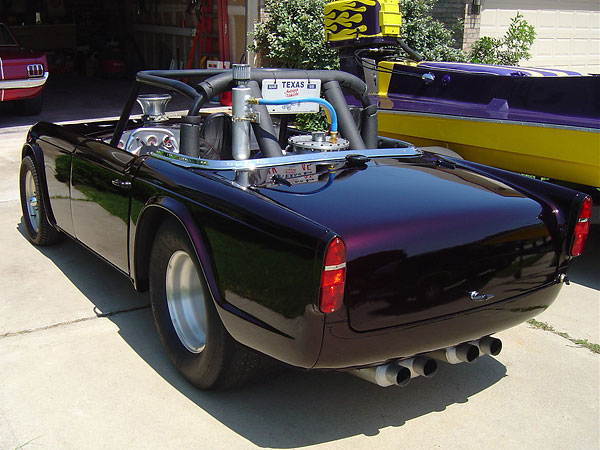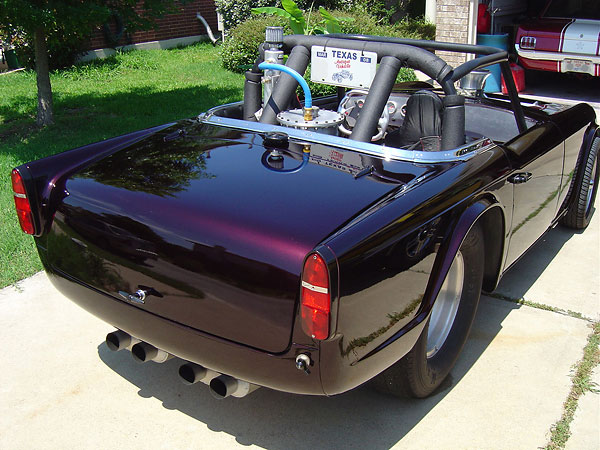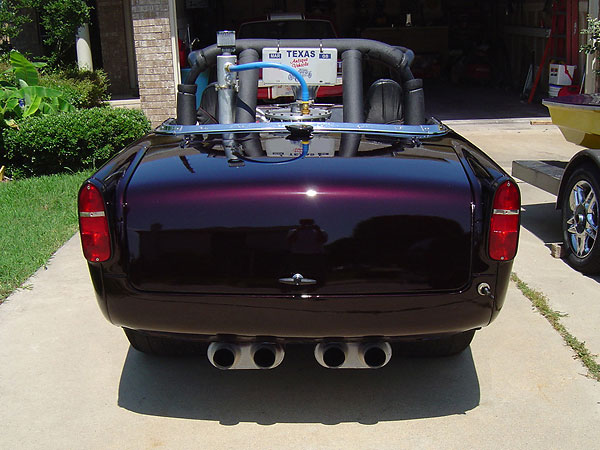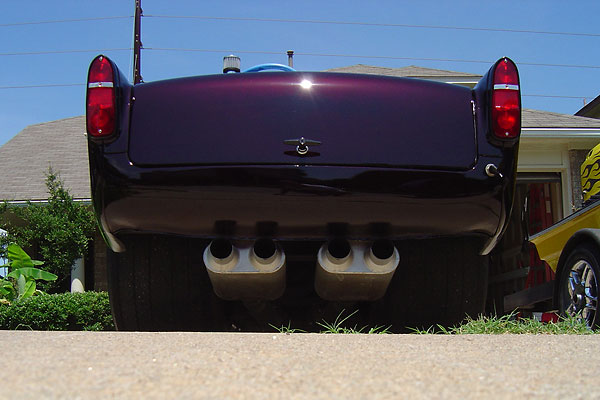 Use by written permission from "britishv8.org" only.