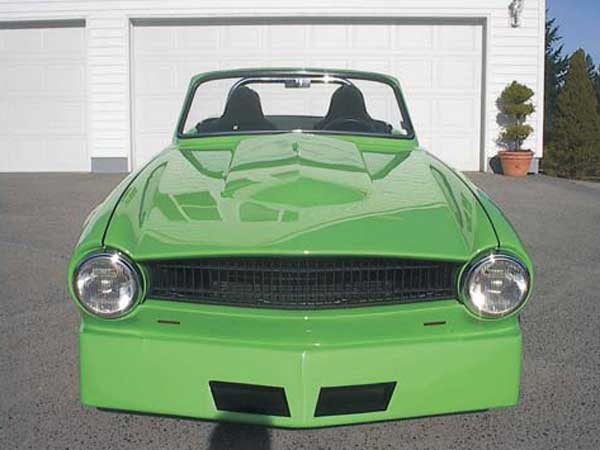 Bruce Wood's 1969 Triumph TR6, with 406 cubic inch Chevy V8
(originally published in British V8 Newsletter, Volume 12 Issue 1)
Engine Specification:
Archie Summers built 406cid small block Chevy
535 hp. 513 ft.lb.
Rear Suspension:
Morrison 4-link coil-over suspension
Rear axle:
narrowed Dana 44 with 3.73:1 ratio
Transmission:
Chevy "350 Turbo", 3500 stall
Electrical & Electronics:
Only thing stock are the headlights.
Rear lights have been removed, filled, and replaced with flush-mounted lights.
Body modifications:
Windshield has been chopped 2" and laid back 4".
Top removed, windows and all seams filled, everything shaved and smoothed.
Hand made hood-scoop and front air-dam.
Stock fenders have been unrolled and dollied out for a clean flared look.
Car has been back-halved and tubbed.
Other special equipment:
15 gallon fuel cell.
Performance results:
10.70 second 1/4 mile (124 mph)
Comments:
This one of a kind TR6 gets 10 thumbs up per mile.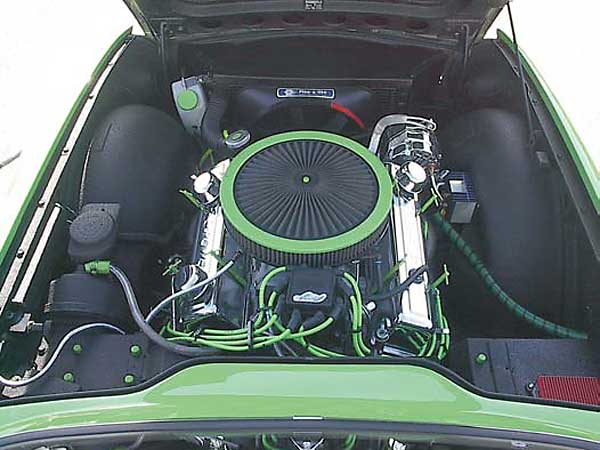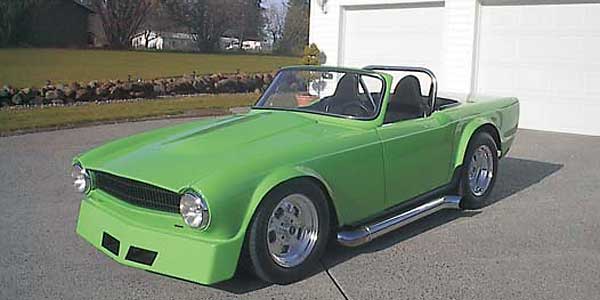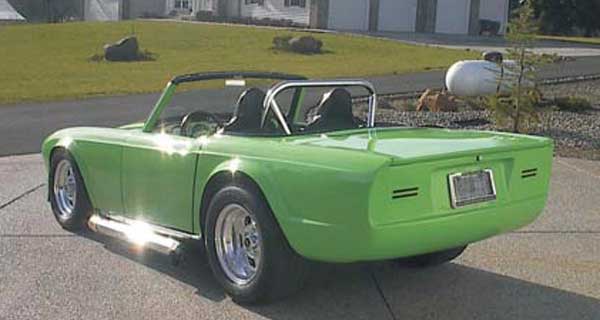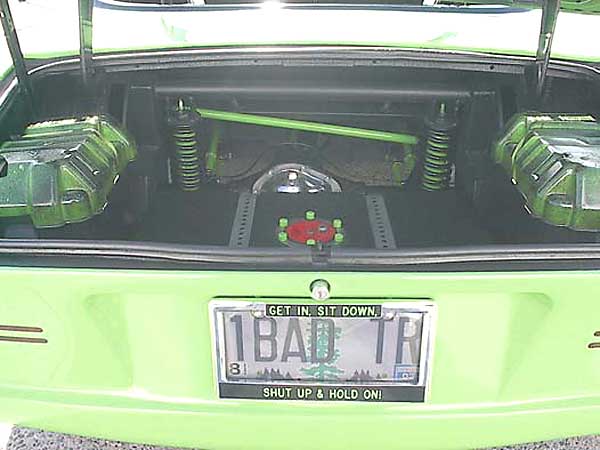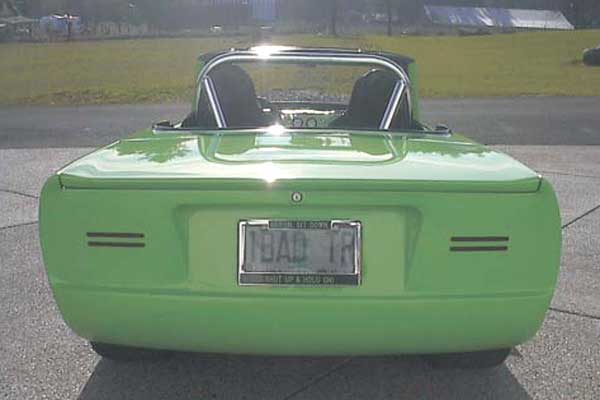 Copyright: 2004 (text and photos). All rights reserved.
Use by written permission from "britishv8.org" only.