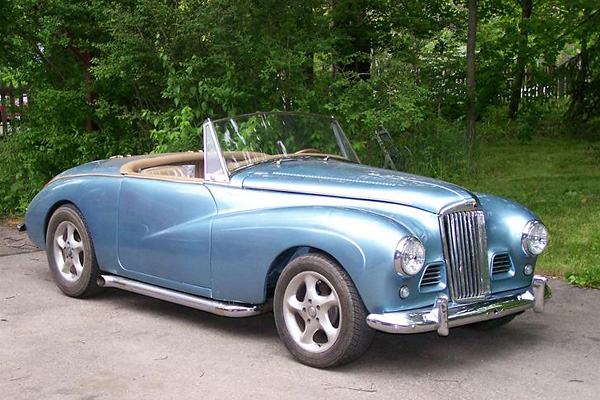 Wilfred Potter's Ford 302 V8 Powered 1954 Sunbeam-Talbot Alpine
as published in BritishV8 Magazine, Volume XVIII Issue 1, December 2010
Owner: Sharon L. Potter (The Boss)
BritishV8 UserID: wpotter
City: Springfield, Ohio
Model: 1954 Sunbeam-Talbot Alpine MkIV convertible
Engine: 1991 Ford 302 HO V8 EFI (Mustang)
Conversion by: Wilfred L. Potter, his son James M. Potter, & Sporty Car Garage


Engine:
Ford 302 "high output) V8 with electronic fuel injection, sourced from a 1991 Mustang. Stock HO cylinder heads. Ford Mustang HO camshaft, Ford roller lifters, and Ford roller rocker arms. Polished and ceramic coated Ford HO EFI intake manifold, both upper and lower. Mass Airflow sensor mounted in passenger-side wheel well. Special fresh air vent inlet. Chromed Ford aluminum valve covers. Ford alternator. Stock Ford TFI Distributor. Ford Racing spark plug wires. Ford high torque starter.

Cooling:
aluminum "FSR" Chevy radiator, turned on its side. (Ford outlets added.) 16 inch electric fan.

Exhaust:
custom fabricated four-into-one headers made from a Speedway Motors kit. 3" stainless steel tubing turn-outs. Speedway side pipes. (All ceramic coated.)

Transmission:
Ford AOD four speed, overdrive automatic. Mustang floor shifter. Frame mounted oil cooler. Shortened Ford drive shaft

Rear Axle:
Ford 9" narrowed 3.08:1 with Traction Loc differential.

Front Suspension:
Fatman Mustang II based independent front suspension. Mustang power rack. Adjustable polished aluminum coilovers.

Rear Suspension:
new replacement 1960's Mustang leaf springs, with the eye in the main leaf on centerline.

Wheels/Tires:
American Racing FWD 5.5" backspace polished aluminum rims. 235x50R16 wheels.

Brakes:
(master) servo-assisted dual-circuit master cylinder mounted under the floor.
(front) GM "Metric" calipers and 11" Mustang II style front rotors.
(rear) Ford Racing 11" disc brakes with parking brake drums inside the rotor hats.

Chassis Mods:
Rear shock mounting hoop has been sandblasted, sealed, and painted with POR-15 after welding all seams. New transmission mount. New motor mounts.

Body Mods:
recessed firewall. New floorboards. New transmission tunnel. New trunk floor. Relocated battery. Bear Claw door latches. Carolina Custom door mechanisms. 1948 Ford door handles. Filled old fuel filler hole. New rolled rear pan / spare tire opening. Filled-defroster vents. New wiper stands. Polished brass trunk hinges. New side trim, color coordinated with interior. Polypropylene body mounts. Tri Bar sealed beam headlights. Chevy LED taillights. Alpine turn signals.

Interior:
Speedway low back bucket seats. Over the shoulder seat belts. Hardwood instrument & glove compartment inserts. Sony FM-CD player, mounted in glove box. Flex drive windshield wipers. Mojave heater and defroster. 4-spoke wood steering wheel. Painless wiring harness kit (for Ford Alternator and Ford EEC-IV ECU-48).

Instruments:
VDO Gold electronic gauge set: speedometer, oil pressure, coolant temperature, voltmeter, and fuel gauge. Hall effect electronic speedometer sender. Ford electronic fuel level sender.

Fuel System:
16 gallon fuel cell. Ford Mustang high pressure fuel pump, mounted inside the tank. Hagans fuel filter.

Weight:
2750 lbs

Completed:
March 2010. (Driven approximately 1000 miles as of January 2011.)

Comments:
Very involved projects like this inevitably include temporary setbacks. For example, we had to make two sets of exhaust headers. We had to relocate the brake master cylinder from the firewall to under the floor, which required remaking the pedals, because of packaging issues with the EFI. The first set of rear tires rubbed, so we had to install smaller diameter tires. We raised the car lift with a door open and crushed one of the doors. We dropped a Mustang seat from the loft above the car and dented a front fender. We forgot to fill diffential, and ruined its bearings. We had to replace GM fuel level sending unit in the gas tank with a Ford sending unit. We initially used hard rubber body mounts that weren't hard enough, and had to replace them with polyurethane mounts. We're still working on the seat belts to get them to work correctly.

On the plus side, the car drives very well and has excellent brakes. With its Mustang II front suspension, it handles as well as my Sunbeam Tiger, and it turns without effort. With EFI,the engine starts immediately and will idle all day at 180 degrees. I'm very pleased with the way the car has turned out!

Now to get a new convertible top installed and install a third brake light...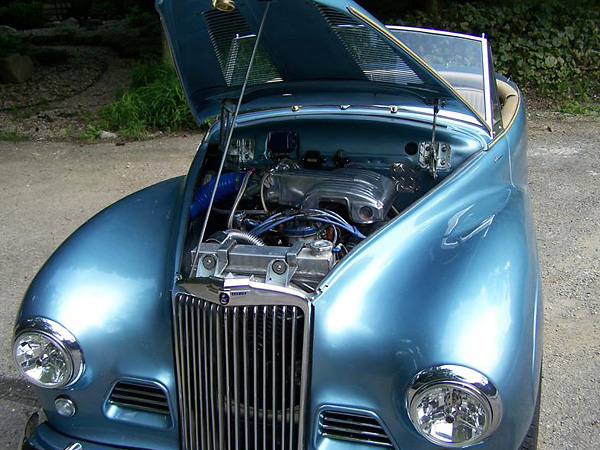 Previously, while the project was underway, Wilfred wrote:

I purchased the 1954 Alpine knowing there was a reason for the body putty under the rockers. After getting the car home, we discovered the rust to be much worse than I assumed. The car had a V-8 with a stock front end and to say it was cobbled together is a kind description of the work. There were traffic signs posing as floor boards and the putty was inches thick in places in the body.

My son Jim and I completely disassembled the car and discovered it needed all new floors (including trunk, door bottoms and a new firewall.) The original "fabrication" consisted of metal screws and sheet metal sign pieces screwed together (no welding), and then everything covered with body putty. We removed the body from the frame and sent it to the dip strippers to take the body to bare metal. While the body was at the strippers, I completely modified the frame.

I removed the stock front end assembly and installed a Ford Mustang II crossmember, tubular A-arms, coil over shocks, Mustang II spindles, 11" disc brakes, and a power rack & pinion from "Fatman". An "Ididit" tilt steering column controls the new front end. Ford V-8 mounts were added and the stock frame x-member was removed. A new transmission mount for the Ford AOD ("automatic overdrive" four speed) was fabricated. New early-Mustang leaf springs replaced the nine leaf stock units. A new rear shackle mount had to be made for the springs. They carry a narrowed 9" Traction-Lok (3.08:1) rear end, with drum brakes. Since the stock frame is underslung, a hoop shock mount was made for the rear. A fuel cell, electric pump and braided stainless fuel lines were added including a return line for a (future) fuel injection system later.

Upon return of the body, a setback firewall and new floors (including trunk) were made from 16 gage steel and welded in. A power-boosted brake system was hung on the fire wall and new steel lines w/ residual valves were installed. Other replaced parts include: aftermarket wiring (all wiring is done by my son, Jim), taillights, 66 Mustang seats, a Mustang floor shifter, and a Lokar emergency brake lever system. After replacement of the structural panels, the car was assembled with the new parts to finish construction before painting.

After fitment of the new parts was completed and rechecked, the car was completely disassembled for painting. Now the body shop is completing the body work and primering the car so that we can be reassemble it before it is painted the finish coats. The body shop, Sporty Car Garage, is painting it a Mazda color that matches the original Alpine Mist Blue of the car (think Grace Kelly "To Catch a Thief" blue). When I get it back from Sporty Car Garage, we will install a tan interior in the car.

The engine in the Alpine is a stock 1991 Mustang 302. The stock fuel injection will be used if we can figure out the wiring.


How It Was Done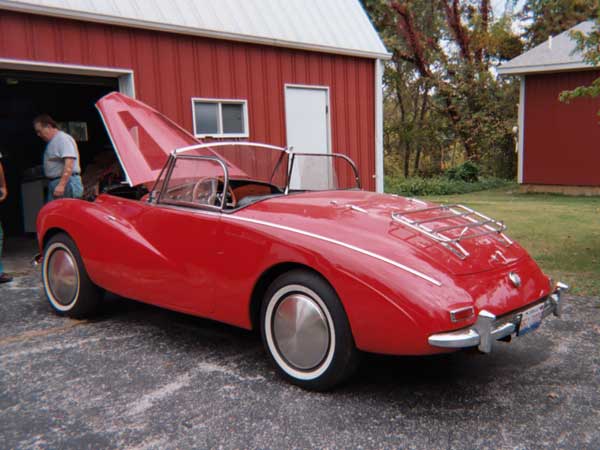 Looks can be so deceiving... this is actually the before picture!
This Alpine needed to be stripped all the way down and put back together right.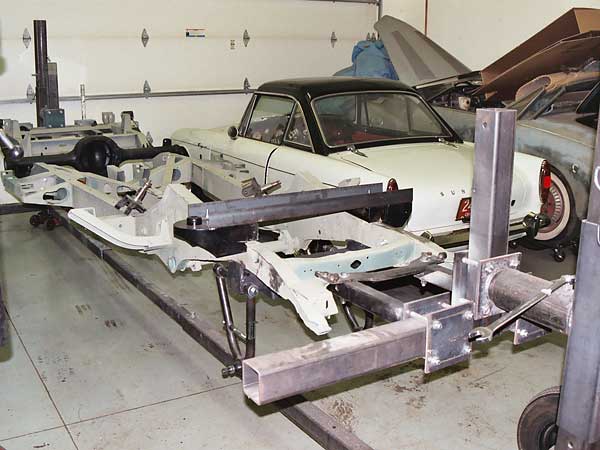 A rotisserie facilitated substantial chassis modifications.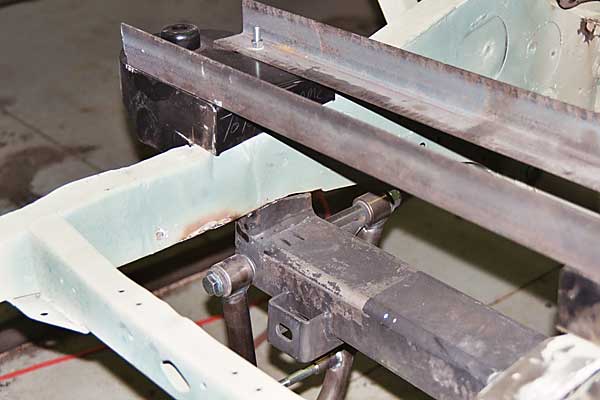 Installation of the Mustang II crossmember and spring perches.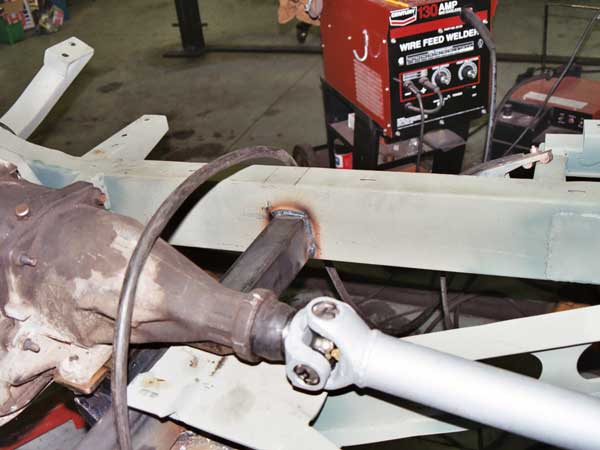 A new transmission mount for the Ford AOD ("automatic overdrive" four speed) was fabricated.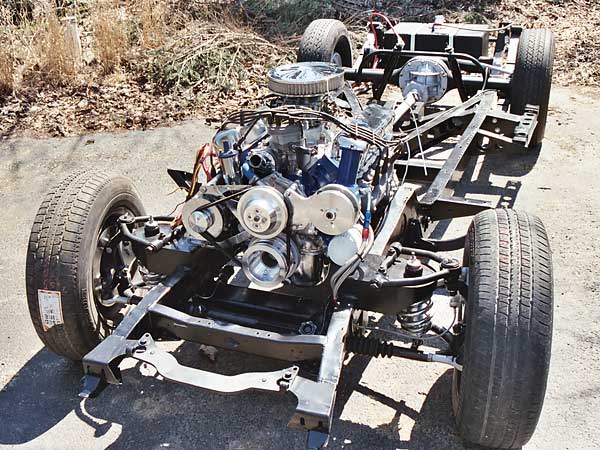 1991 Mustang 302 V8 engine, shown here with aftermarket intake manifold and carburetor.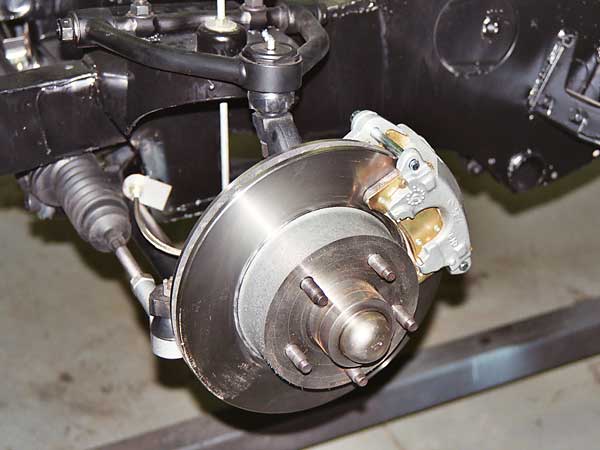 11" disc brakes with vented rotors,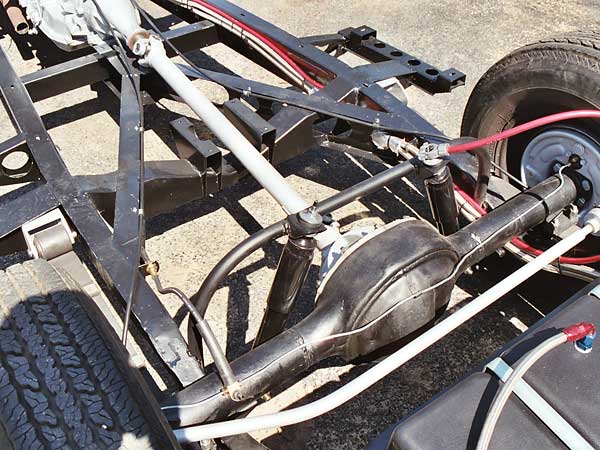 Narrowed 9" Traction-Lok (3.08:1) rear end, with drum brakes.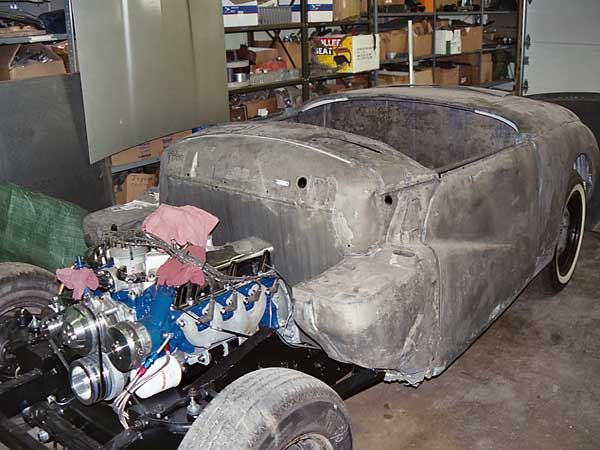 The chemically-stripped 1954 Alpine body is reunited with the frame.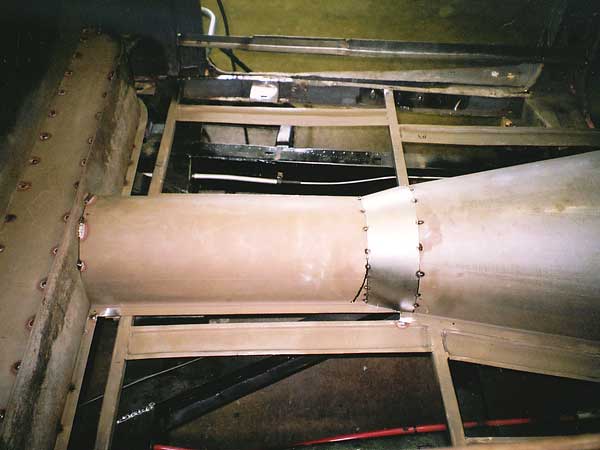 New fabricated steel transmission/driveshaft tunnel.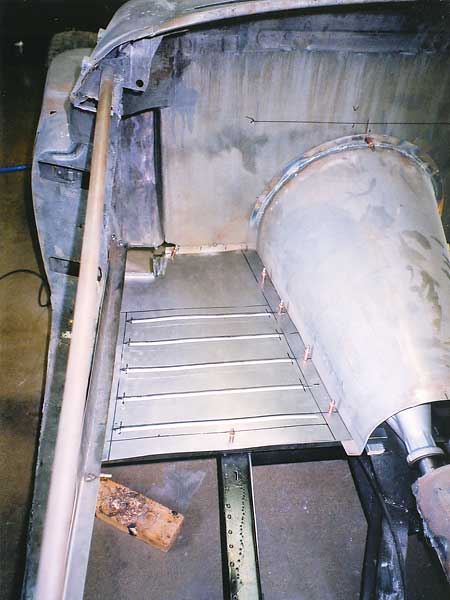 Embossments will stiffen the new floor and help reduce noise.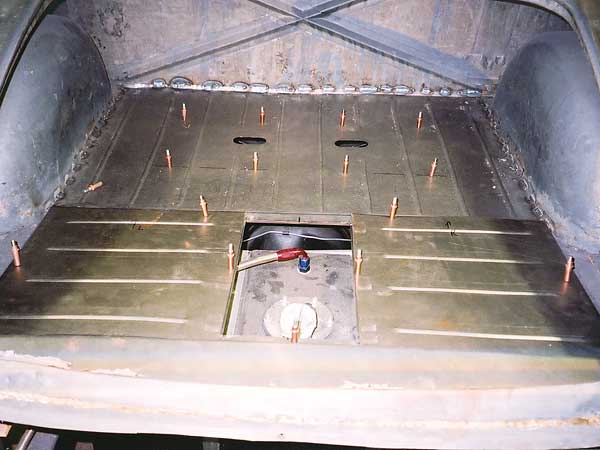 Similar floorboards were installed in the trunk area.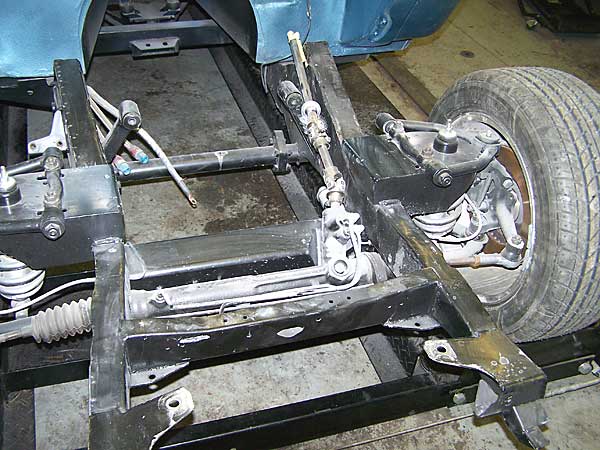 New power steering rack and pinion from Fatman Fabrications.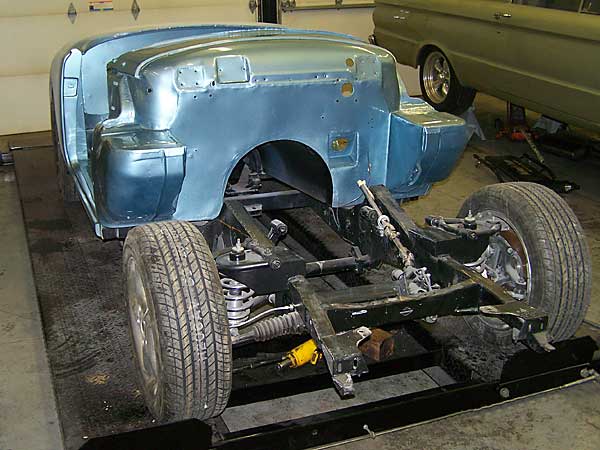 Now, with the first phase of painting done, the Alpine bodyshell is ready for some reassembly.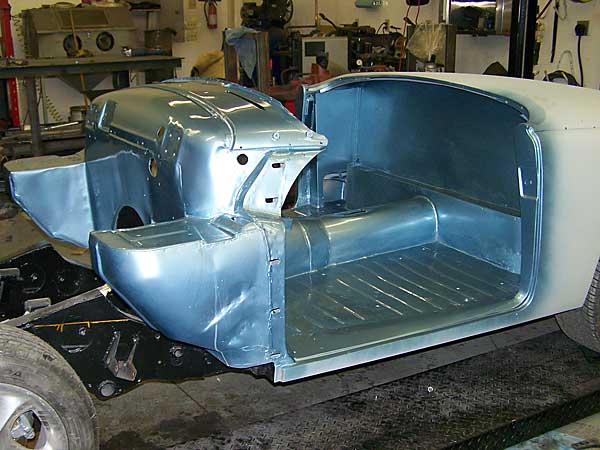 This is a Mazda color that matches the original Alpine "Mist Blue".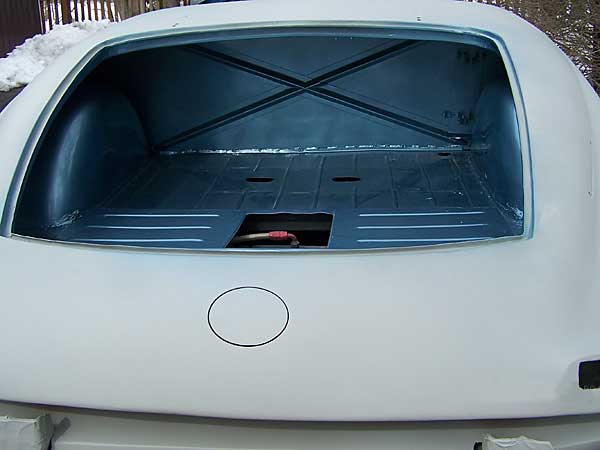 A flush-mounted fuel filler lid is part of the streamlining of this Alpine.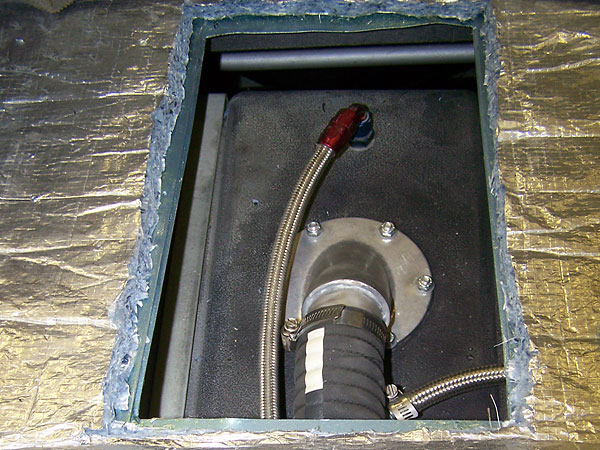 A removable panel will facilitate fuel system service.


Engine Installation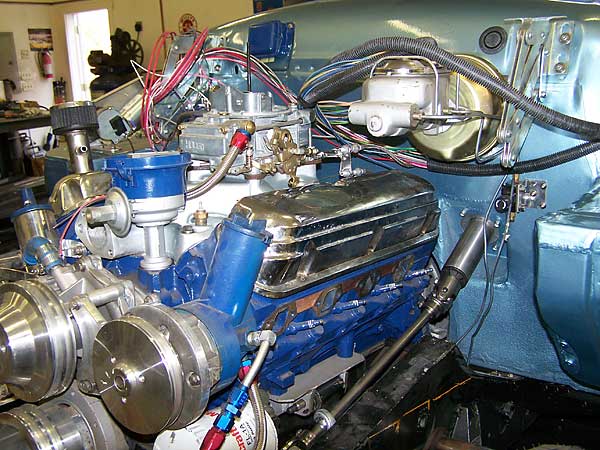 A dual-circuit master cylinder and power brakes were initially installed in the stock location.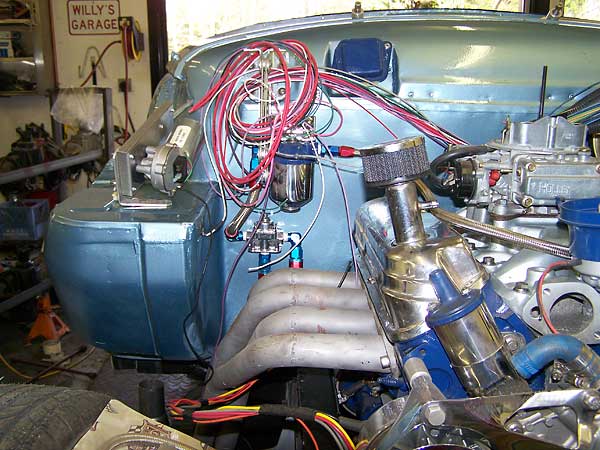 Custom made to clear the Alpine's frame, the headers were built from a nifty Speedway Motors kit.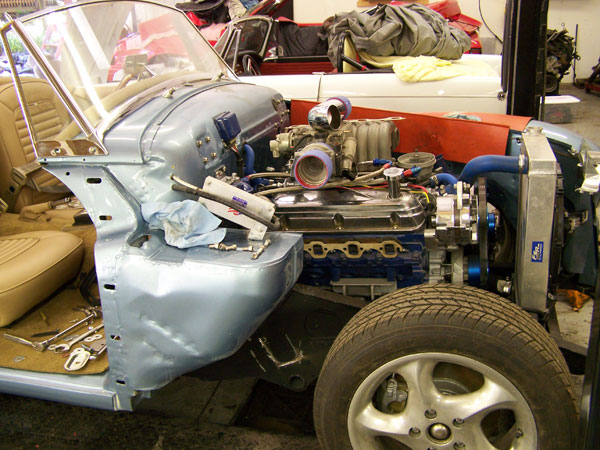 Headers come off... an entirely different induction system goes on.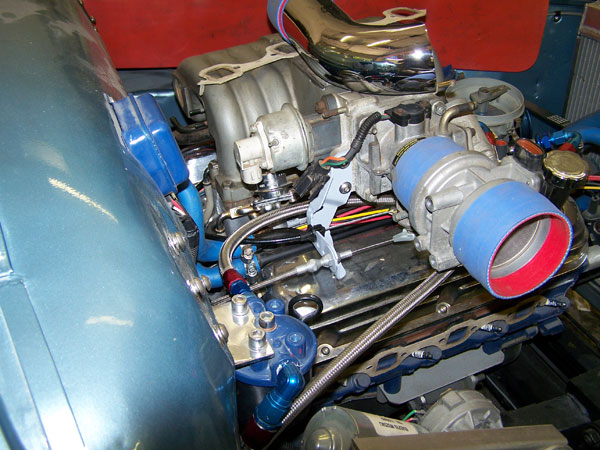 The throttle cable hookup, and also the throttle valve cable for the Ford AOD tranmission.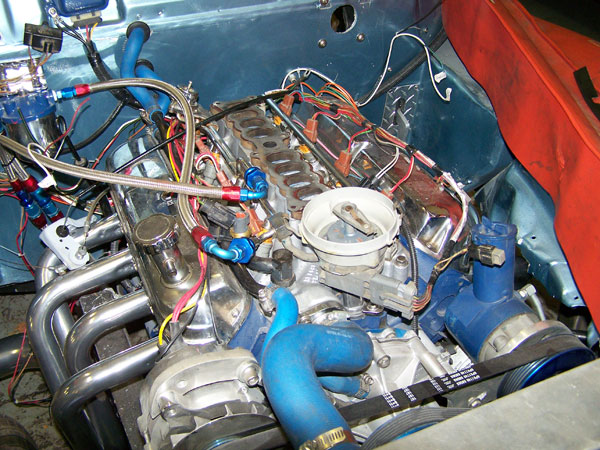 The custom headers were ceramic coated by Esthetic Finishers in Piqua, Ohio.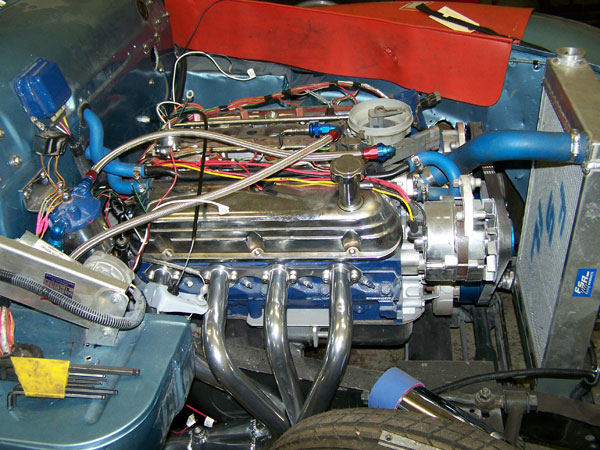 FSR Racing Products (of Memphis TN) provided the custom aluminum radiator.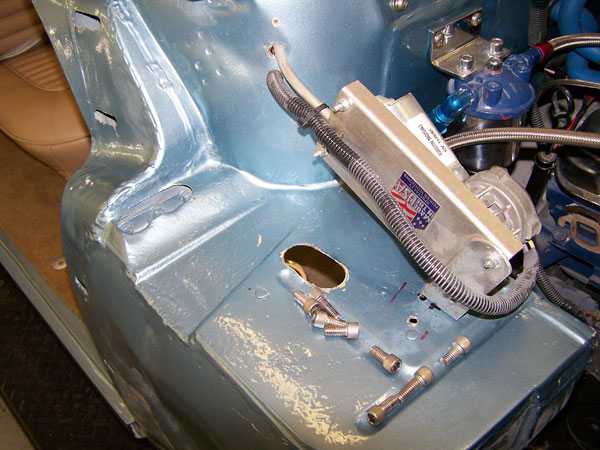 Flex-drive (cable type) windshield wiper system from Specialty Power Windows in Forsyth, GA.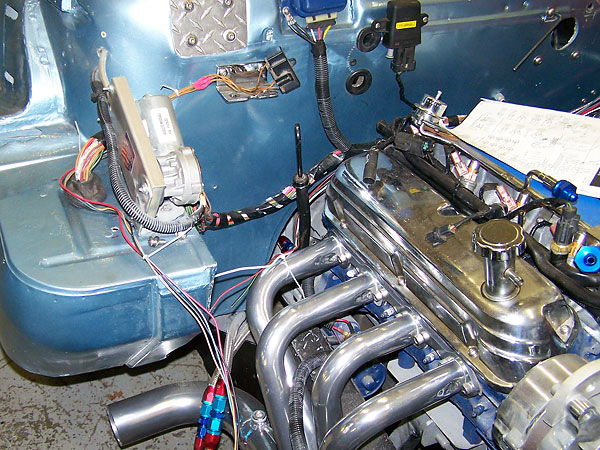 The engine control module is located in the cabin. Wiring passes through a grommet under the wiper motor.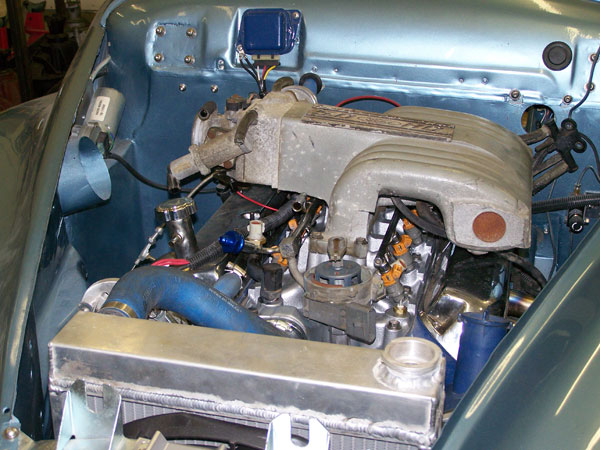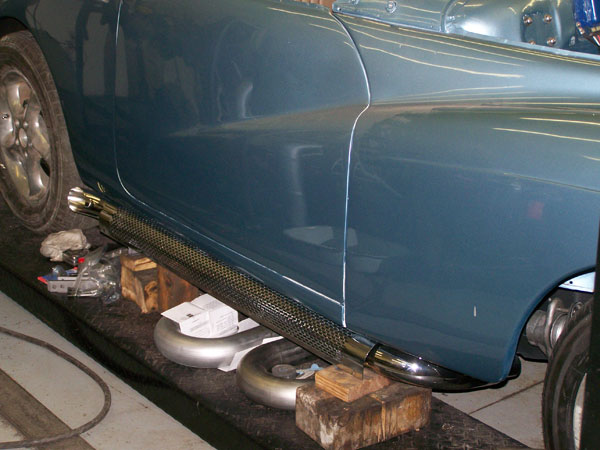 The chrome sidepipes also came from Speedway Motors.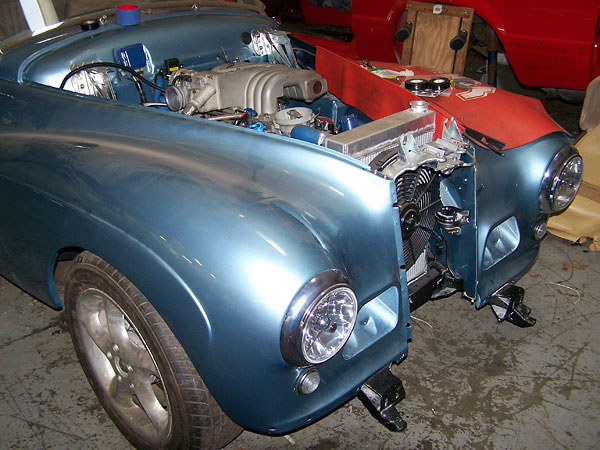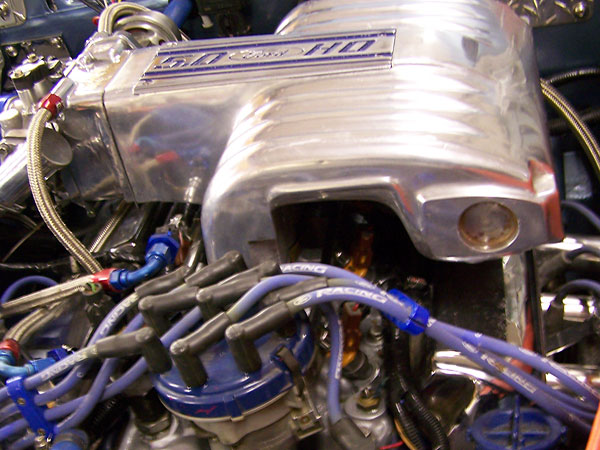 Brake System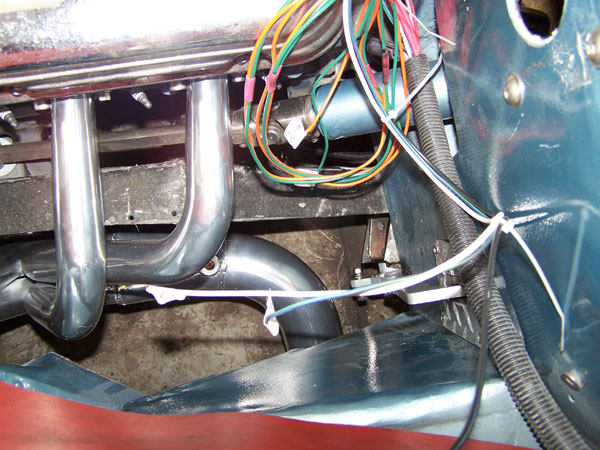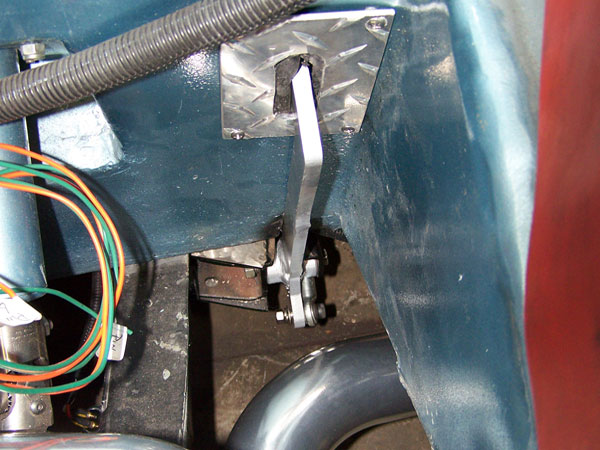 Brake pedal linkage.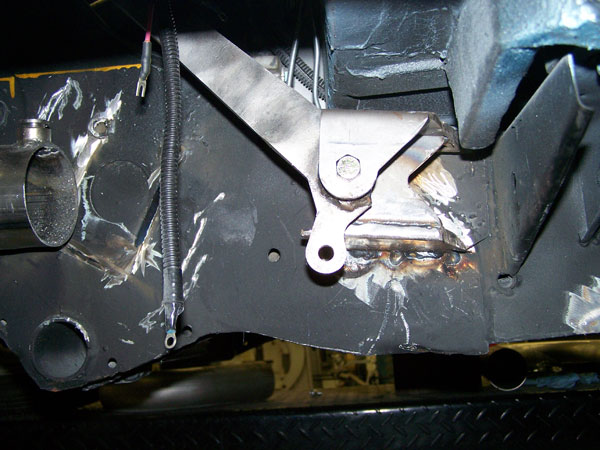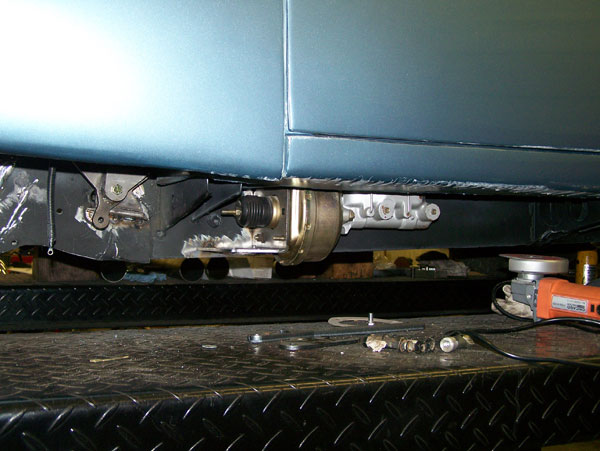 Remote brake master cylinder and power brake booster.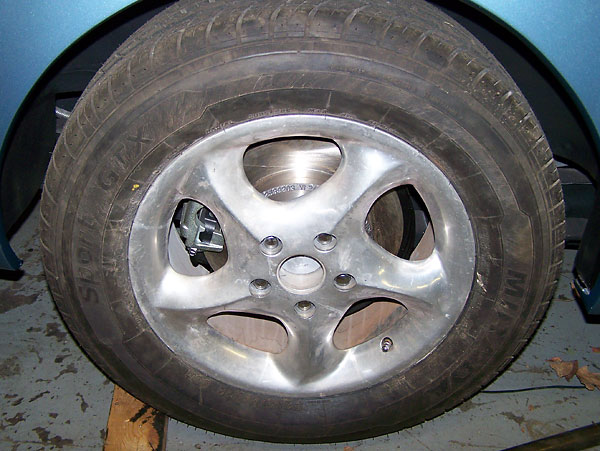 The rear axle has now been upgraded to a Ford 11" disc brake set up.


Interior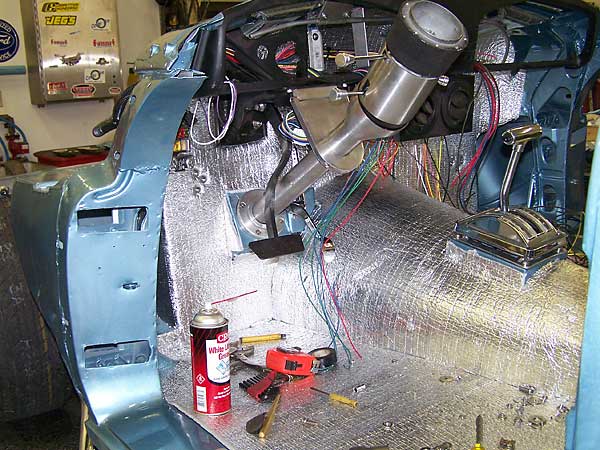 Other essential components: a gear selector and an Ididit tilting steering column were fitted.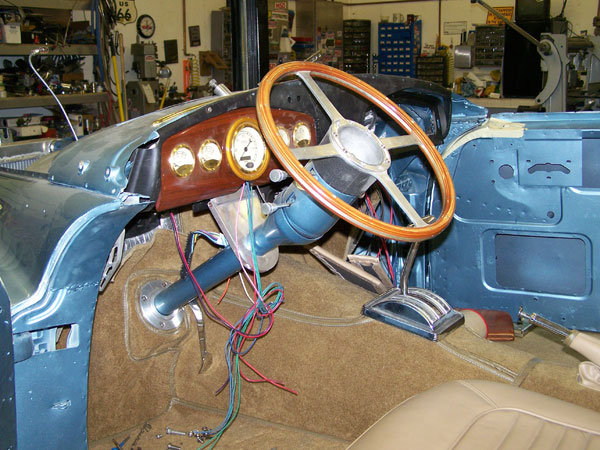 To fit a modern aftermarket speedometer in the original instrument panel, an adapter was required...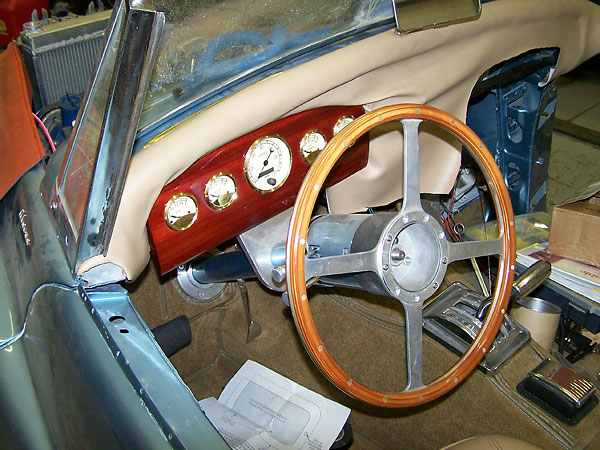 ...so I made a new Rosewood instrument panel with a smaller speedometer hole.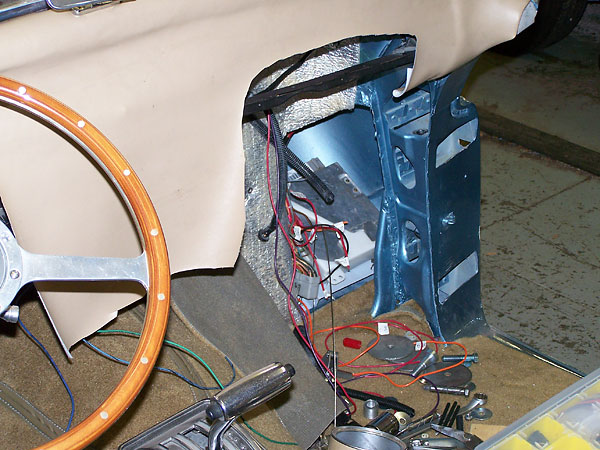 The engine ECU is tucked away into a compartment off the passenger-side footbox.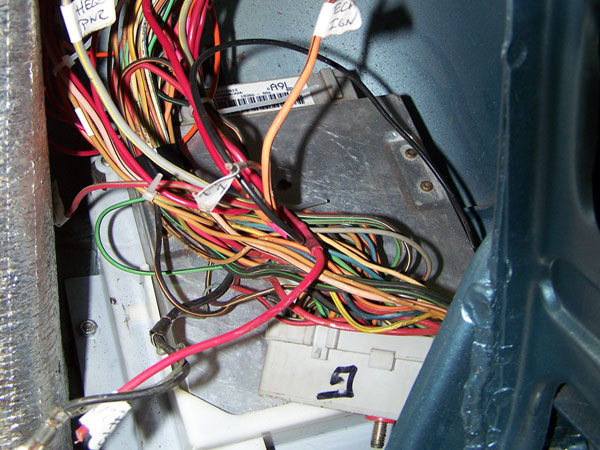 (Close-up view of the engine control module.)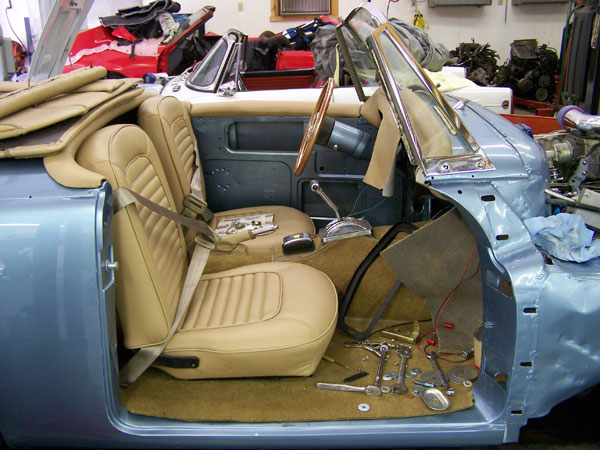 We considered Ford Mustang seats (shown here), but now plan to use Speedway Motors low-back bucket seats.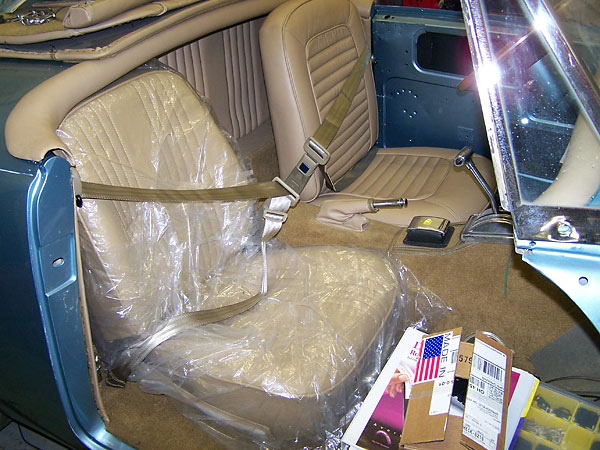 A Speedway low-back bucket seat is shown in this view.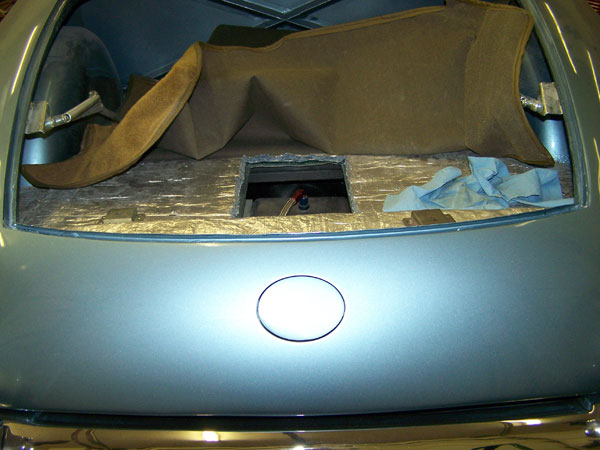 Trunk insulation, and access hole for fuel tank connections.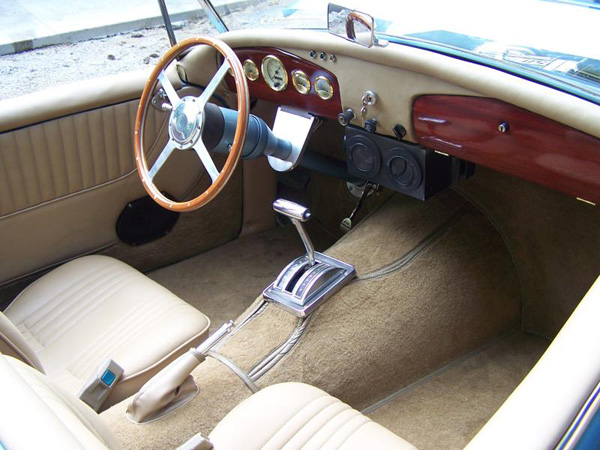 Custom interior of Wilfred Potter's 1954 Sunbeam-Talbot Alpine


Exterior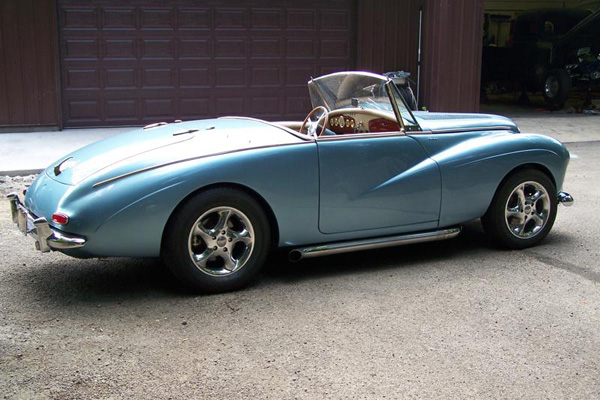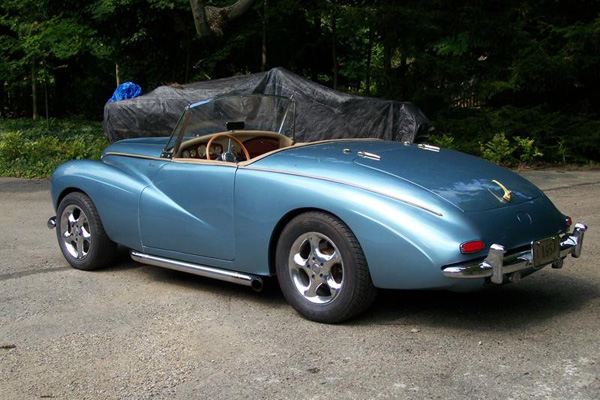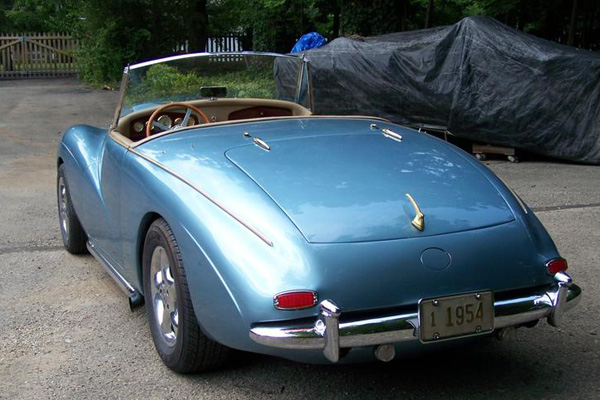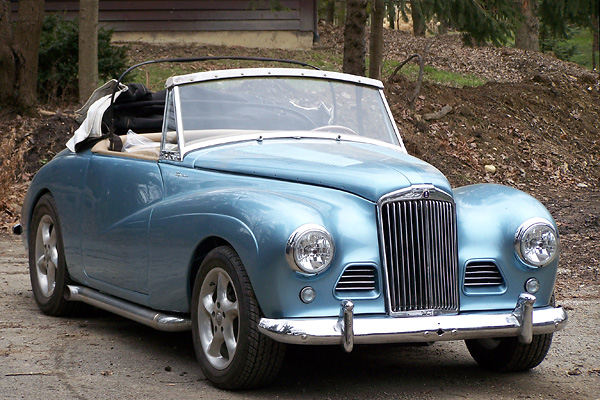 Test fitting a convertible top.