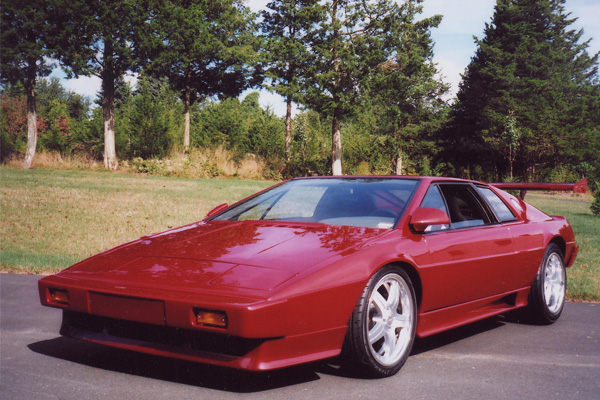 Wayne Collins' 1978 Lotus Esprit with Chevy 4.3L V6 Engine
Owner: Wayne Collins
City: Waterford Connecticut
Model: 1978 Lotus Esprit
Engine: Chevy 4.3L V6
Conversion by: owner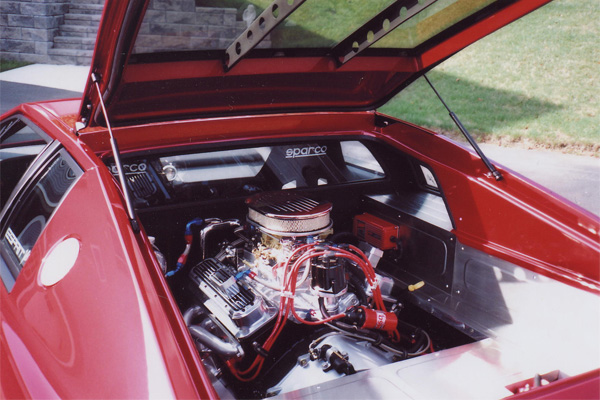 The Chevy 4.3L V6 provides generous torque, reliable operation, and ease of service.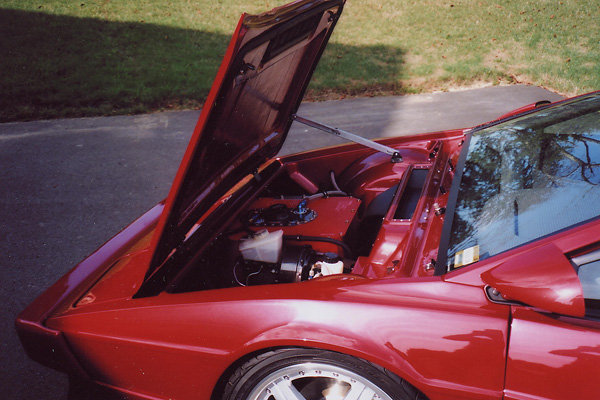 A racing fuel cell provides a substantial safety enhancement.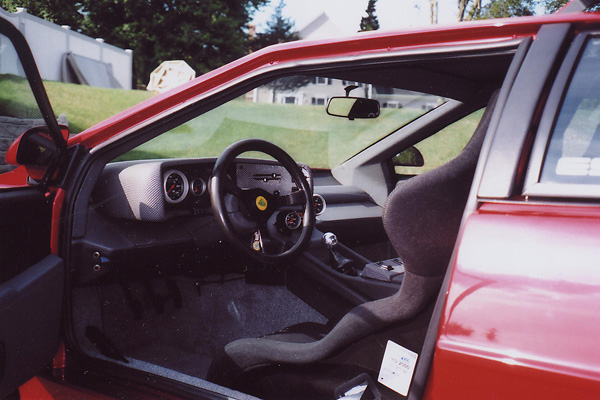 Sparco seats and Spartan dashboard.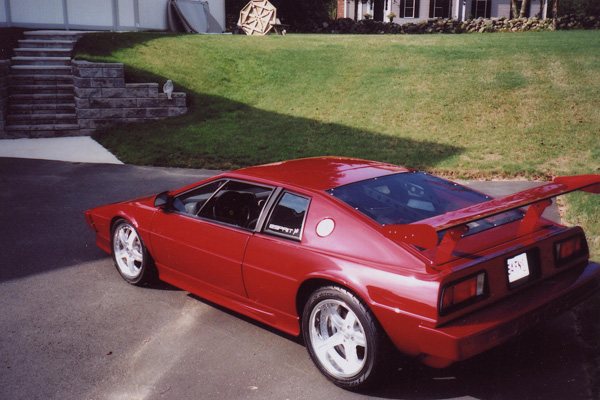 Shiny red paint and a lightweight polycarbonate rear window.


All photos by Wayne Collins for BritishV8's exclusive use. Copyright 2010. All rights reserved.