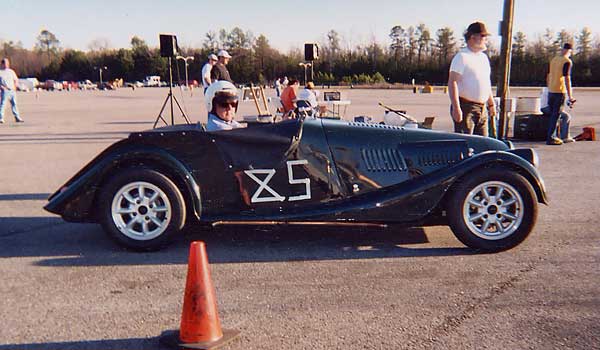 Richard Lipsky's 1962 Morgan with 4.6L Rover V8
(originally published in British V8 Newsletter, Volume 14 Issue 1)

This is a 1962 Morgan with a 4.6L Rover engine. It has a mid-mounted T5 5-speed transmission and a Studebaker rear end. The car is all alloy and wood, weighing in at 1600 pounds. It does the quarter-mile in 12.56 seconds at 117mph, and tops out at 140mph.