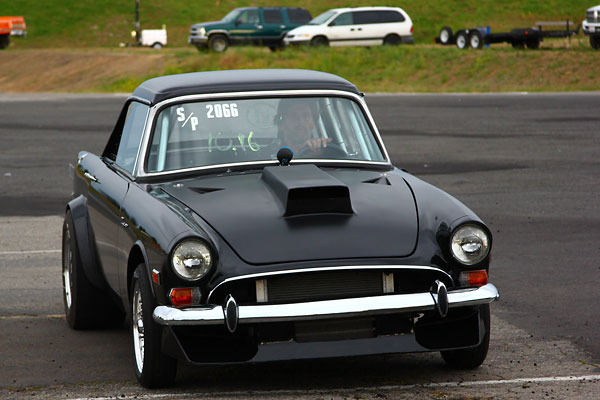 Paul Erzen's 1966 Sunbeam Tiger
as published in BritishV8 Magazine, Volume XX Issue 2, December 2012
Owner: Paul Erzen
City: Post Falls, Idaho
Model: 1966 Sunbeam Tiger
Engine: Dart 363cid (small block Ford) V8
| | |
| --- | --- |
| Engine Mods: | Dart 363cid short block. Crane camshaft. T&D shaft-mounted rocker system. Canfield aluminum cylinder heads. Parker funnel-web intake manifold. Barry Grant carburetor. MSD crank-trigger. Accel 500+ ignition control box. Canton oil pan. |
| Cooling: | Ron Davis aluminum radiator. Aerospace electric water pump. |
| Exhaust: | custom 1-7/8" headers. |
| Transmission: | Ford C-4 with transbrake. Dynamic 8" torque converter. Custom driveshaft. |
| Rear Axle: | Stange rearend. 4:30:1 gears. Moser axles. |
| Front Susp.: | stock... except 90/10 Lakewood shocks. |
| Rear Susp.: | leaf springs. Traction bars. Wheelie bars. |
| Brakes: | Wilwood master cylinder. Stock front brakes. Wilwood rear brakes. |
| Wheels & Tires: | Centerline Convo Pro wheels. Mickey Thompson tires. (Rears are 10" dragracing slicks.) |
| Electrical: | Auto Meter Ultra Lite instruments. Biondo delay box. Optima battery. (No charging system.) |
| Body Mods: | custom front spoiler. Custom hood scoop. Custom rear fender flares. Custom rear wing. Roll cage. |
| Weight: | 2611# with driver. |
| Performance: | 10.12s quarter mile at high altitude. |
| Racing Class: | NHRA Super Pro. |
| Comments: | Paul has had this car since 1967! |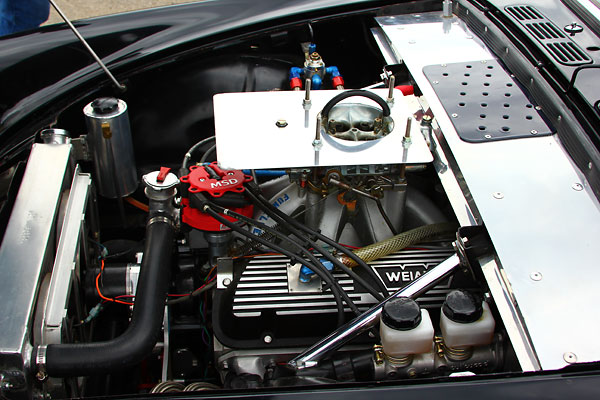 Dart 363cid short block with Canfield aluminum cylinder heads.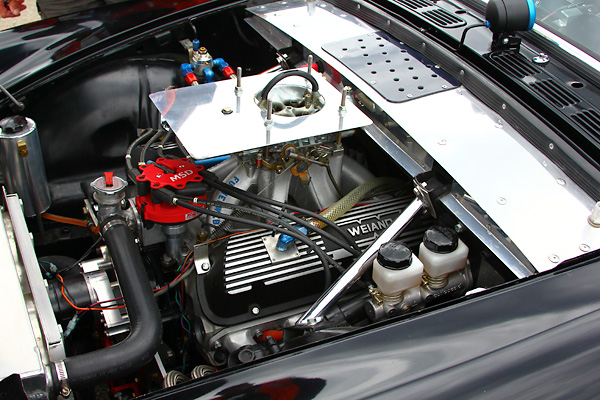 Parker funnel-web intake manifold and Barry Grant carburetor.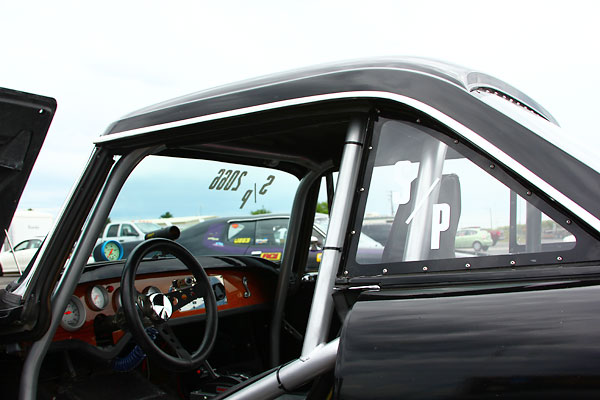 Roll cage.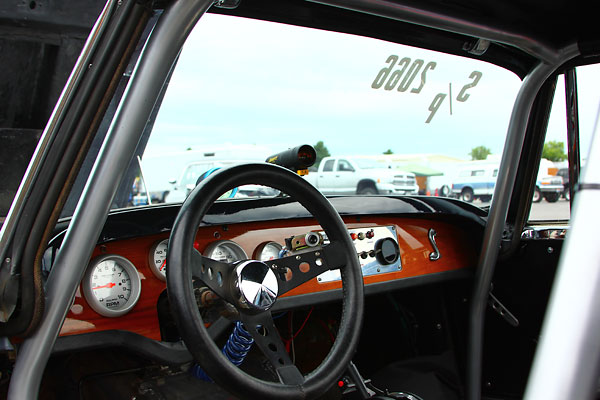 Auto Meter Ultra Lite instruments.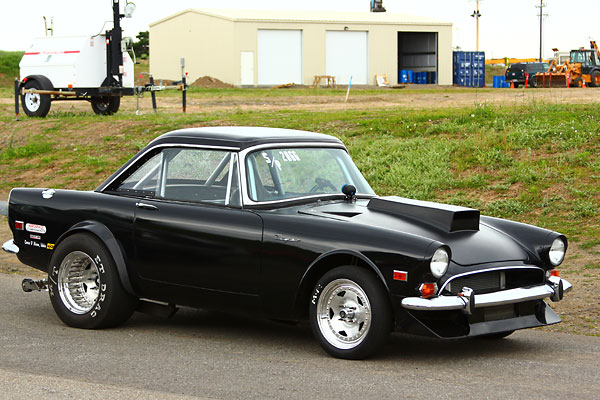 Paul has had this Sunbeam Tiger since 1967!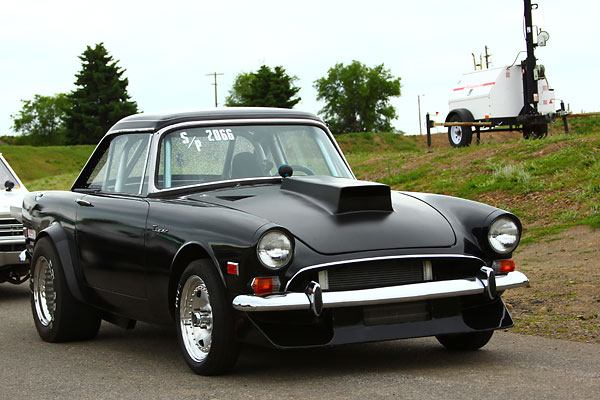 He races in NHRA's Super Pro class. His best quarter mile time to date is 10.12 seconds.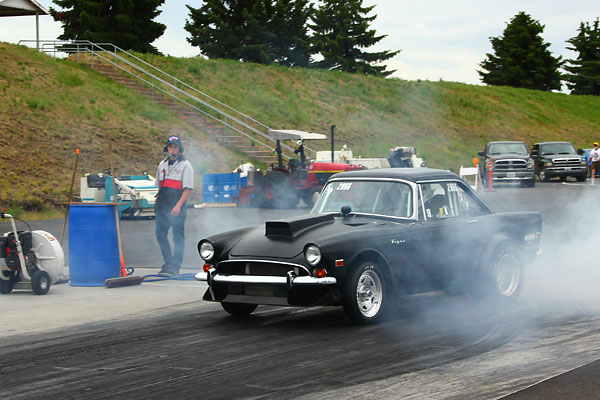 Paul's Tiger weighs 2611#, including driver.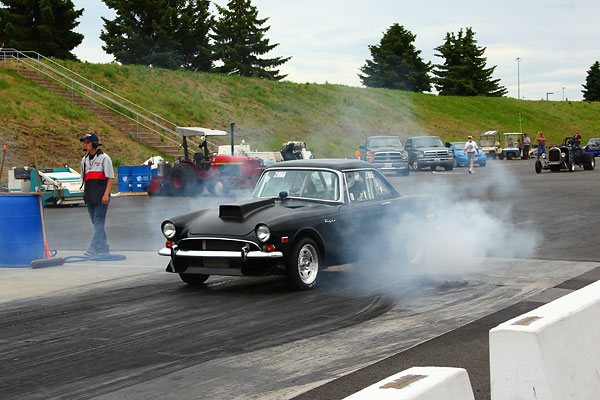 Centerline Convo Pro wheels.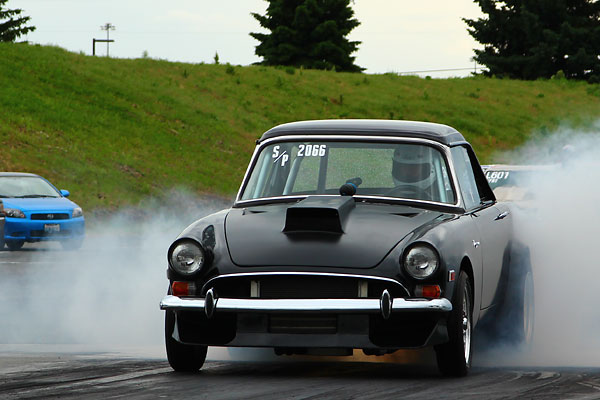 Custom front spoiler and hood scoop.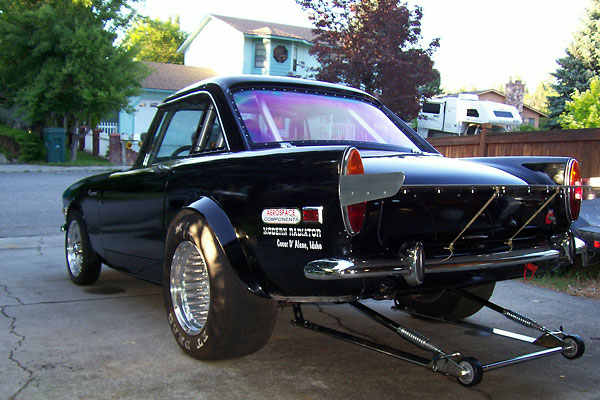 Wheelie bars.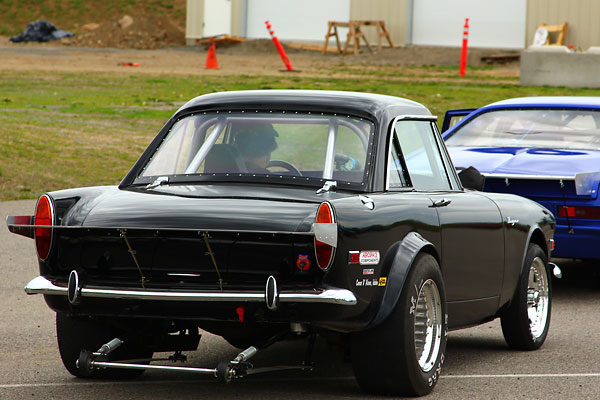 Roll cage.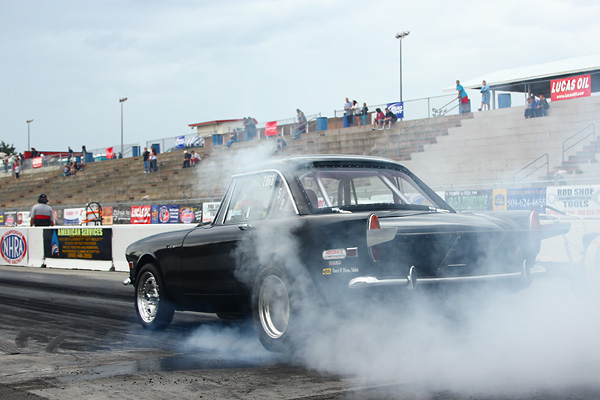 Custom rear fender flares and rear wing.