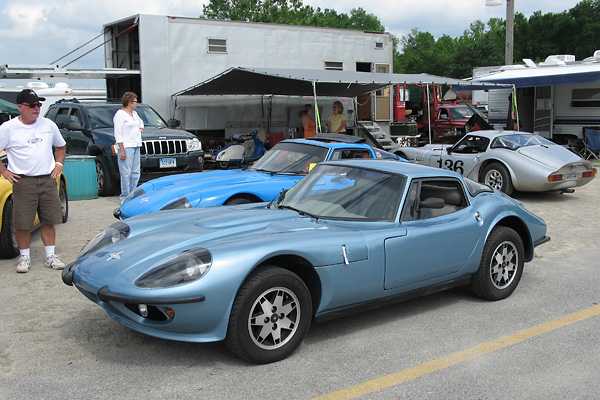 Mike Sullivan's 1985 Marcos Mantula, Factory-V8 Demonstrator
as published in BritishV8 Magazine, Volume XVII Issue 1, July 2009
Owner: Mike Sullivan
City: Chesapeake, VA
Model: 1985 Marcos GT
Engine: 3.5L Rover SD1 V8 (EFI)
Conversion by: (factory demo, assembled in California)
Features and Specifications
Engine:
Rover 3.5L engine with original "SD1" Lucas (Bosch L-Jetronic based) fuel injection system.

Cooling:
conventional copper/brass radator, with Sankyo electric fan.

Exhaust:
original iron manifolds, into stainless steel dual exhaust system.

Transmission:
Rover LT77 5-speed.

Rear Axle:
Ford (from a 3L Capri.)

Front Susp.:
stock Marcos. (Derived from a Triumph GT6, including the steering rack.)

Rear Susp.:
stock Marcos. Note: Marcos utilized an unusual four-link design, where the links pivot from brackets at the rear end of the chassis. Coilover shock absorbers and a Panhard rod were also employed.

Brakes:
(front) stock Marcos. (Triumph Vitesse disc brakes with vented rotors.)
(rear) stock Marcos. (Ford drum brakes.)

Wheels/Tires:
stock Marcos 14x6 "Meteor" wheels, wearing Sumitomo ETR 200 205/60R14 tires.

Electrical:
stock Marcos.

Performance:
14 second quarter mile. 0-60 in 5.4 seconds. 140mph top speed.

Weight:
2100 pounds.

Comments:
This car was converted to V8 power in December 1985 to be used as a factory demonstrator. This car was also used as a pace car at Riverside Raceway in California. It sold new for about $30,000. It has driven approximately 13,000 miles to date.

Engine Installation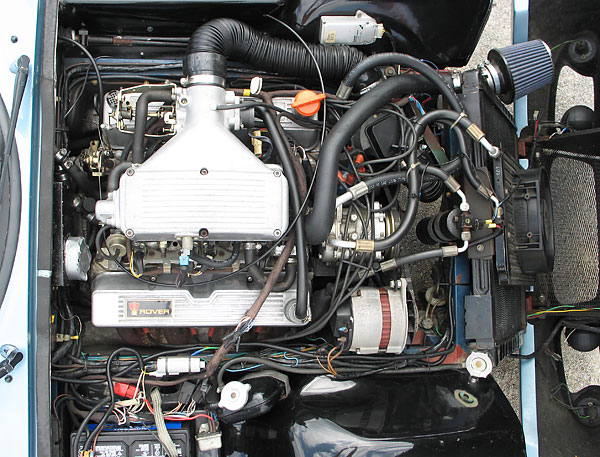 Rover SD1 engine with California-spec emission controls, circa 1985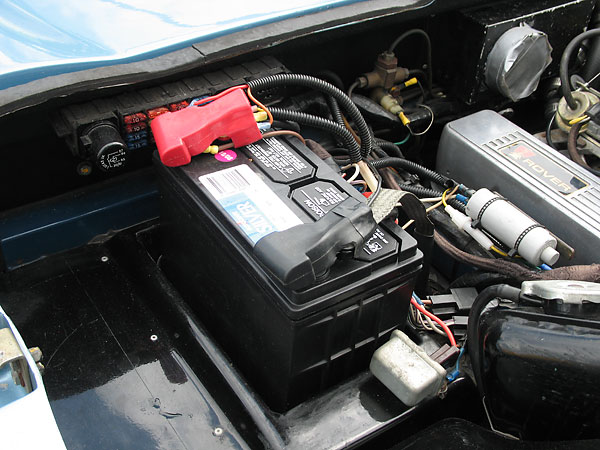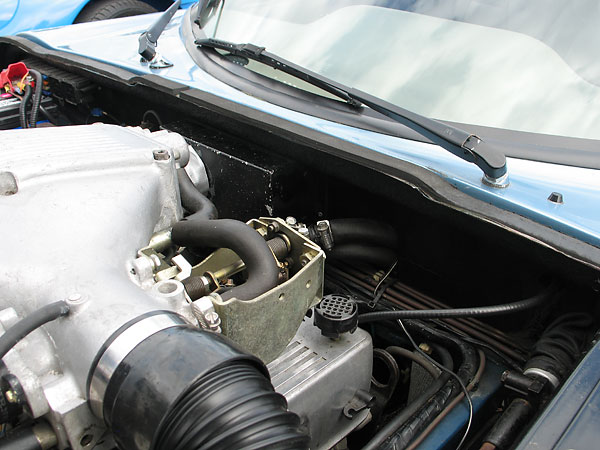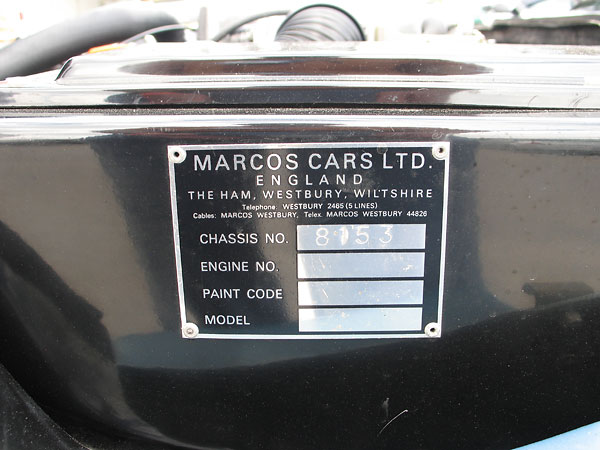 MARCOS CARS LTD., ENGLAND, The Ham, Westbury, Wiltshire
Telephone: WESTBURY 2465 (5 Lines)
Cables: MARCOS WESTBURY, Telex. MARCOS WESTBURY 44826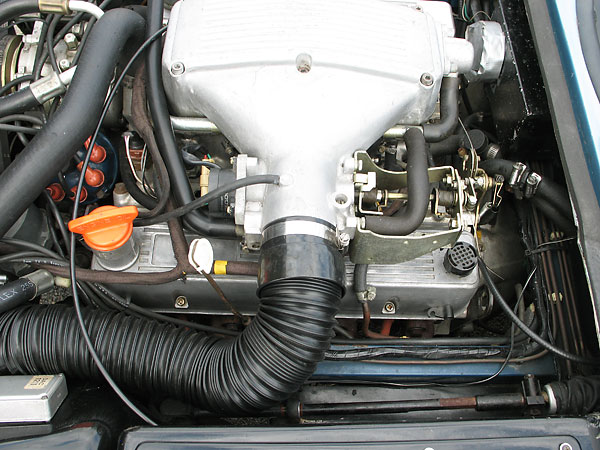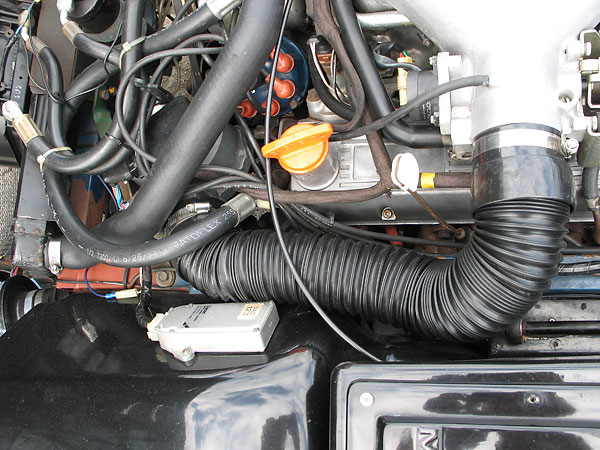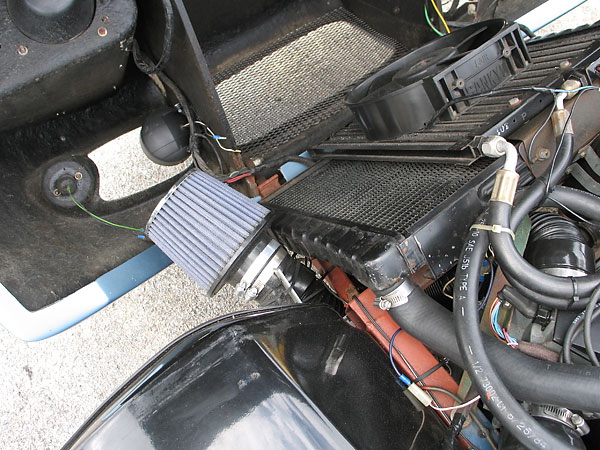 The fuel injection system uses a Bosch L-Jetronic "flapper valve" airflow sensor (as shown far right.)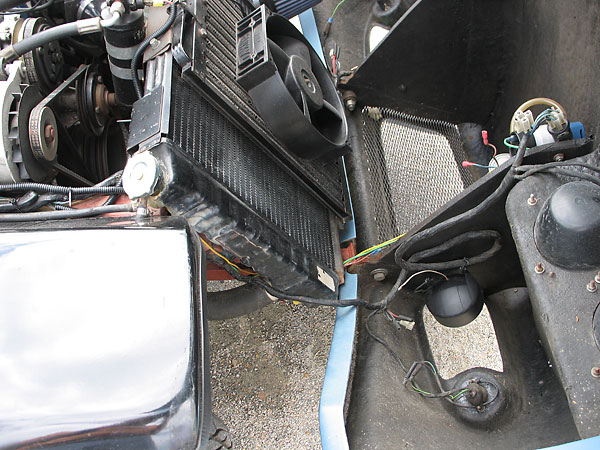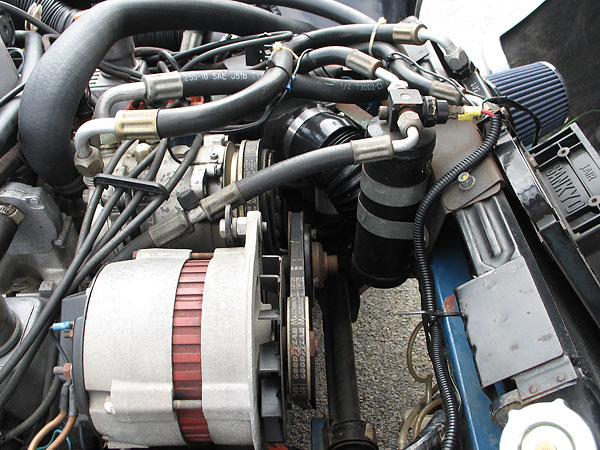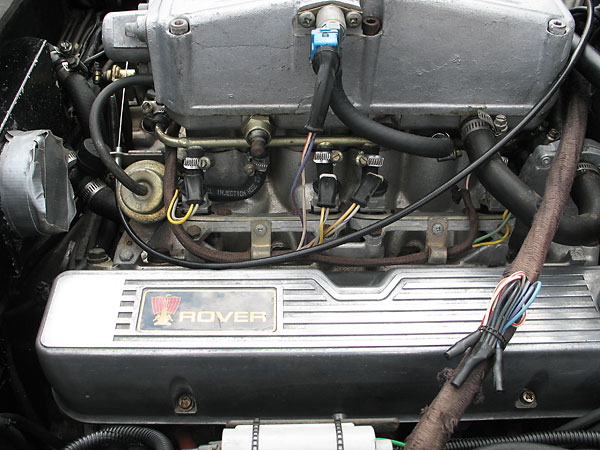 Suspension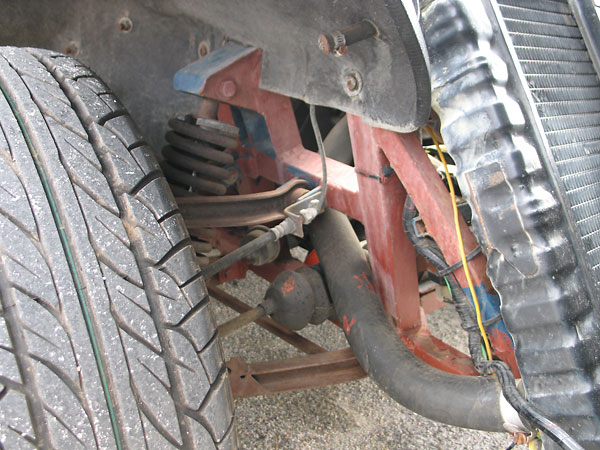 Triumph GT6 derived front suspension, including steering rack.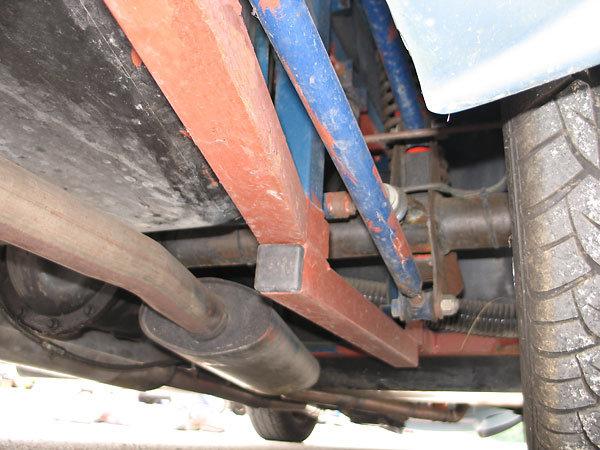 4-link rear suspension. (Note that the links come rearward, toward the bumper.)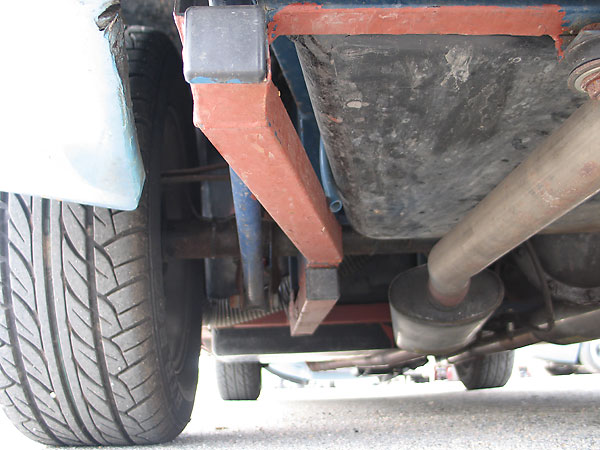 Interior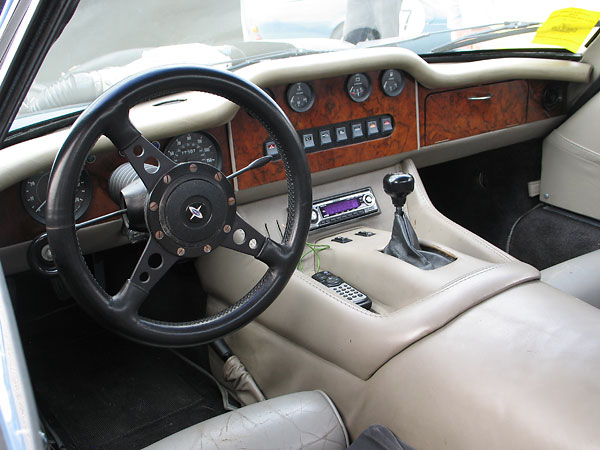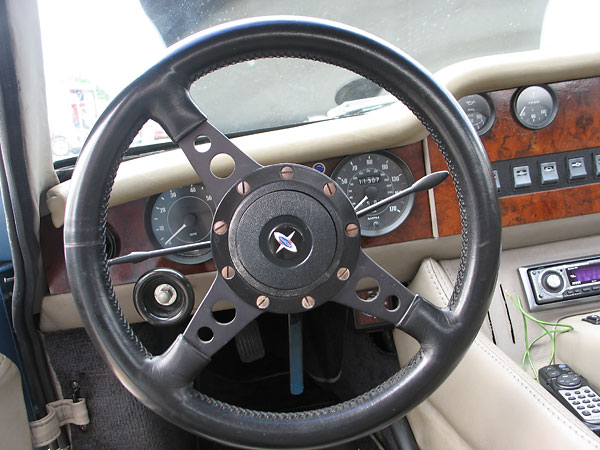 Moto-Lita steering wheel.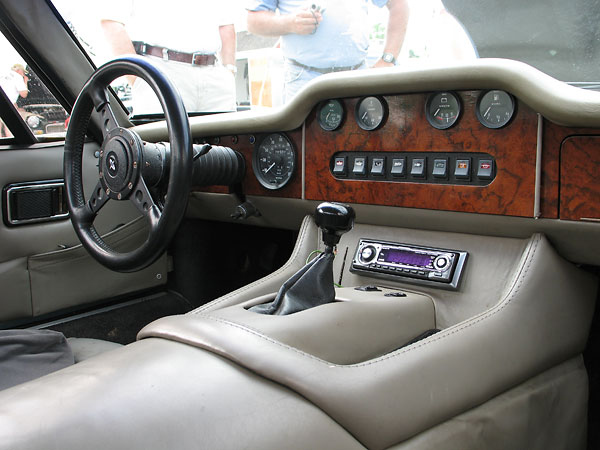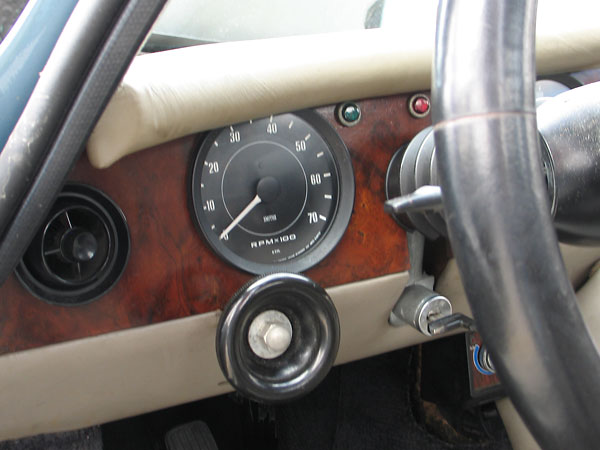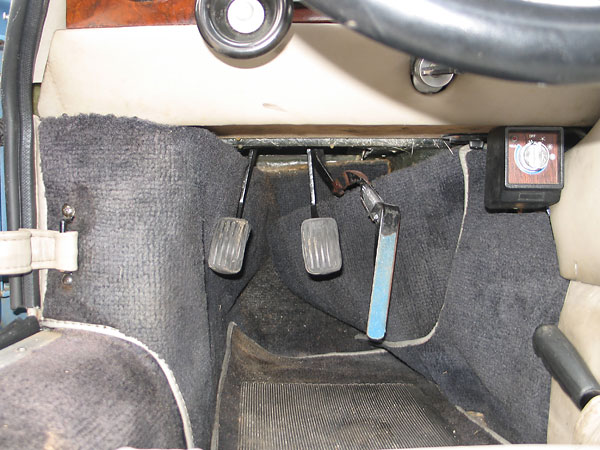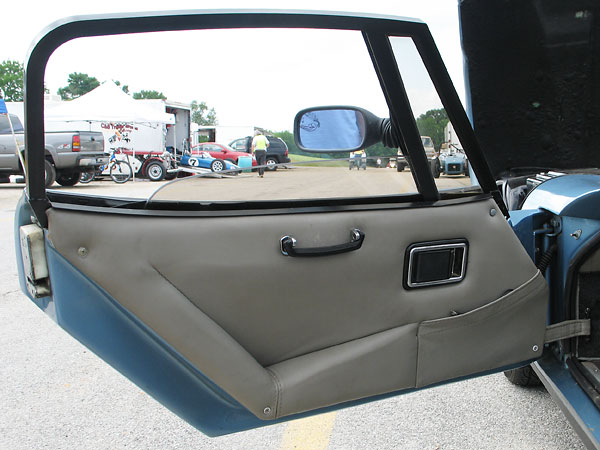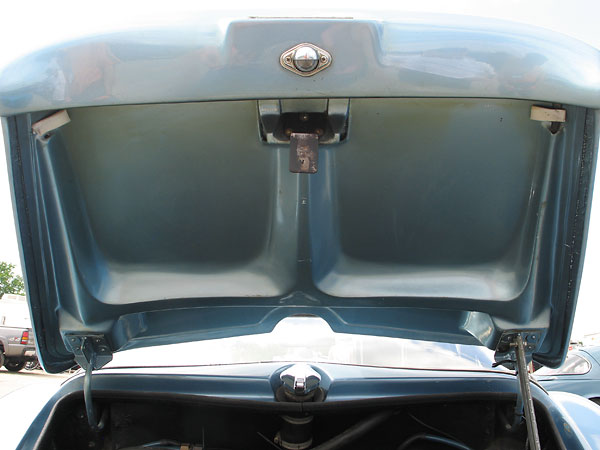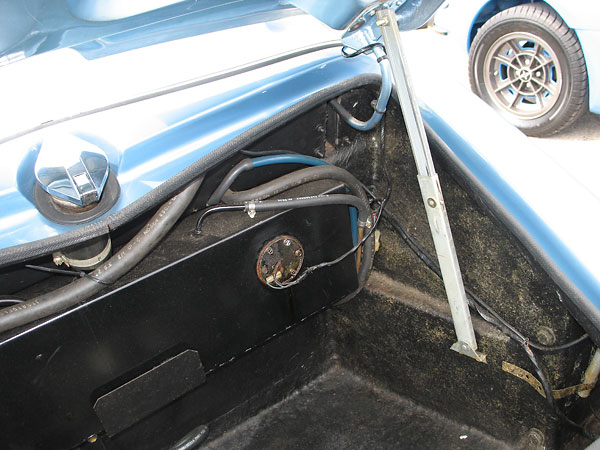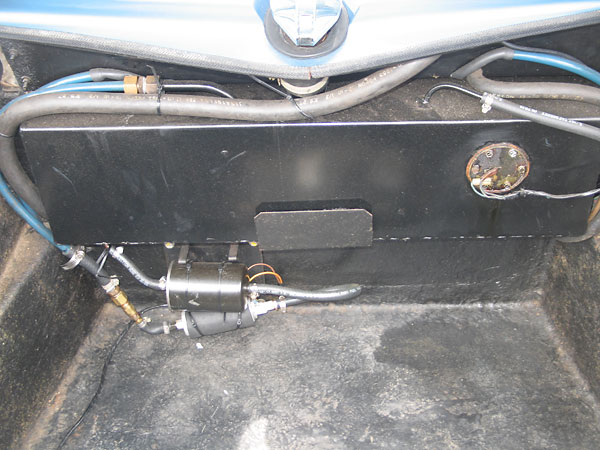 Exterior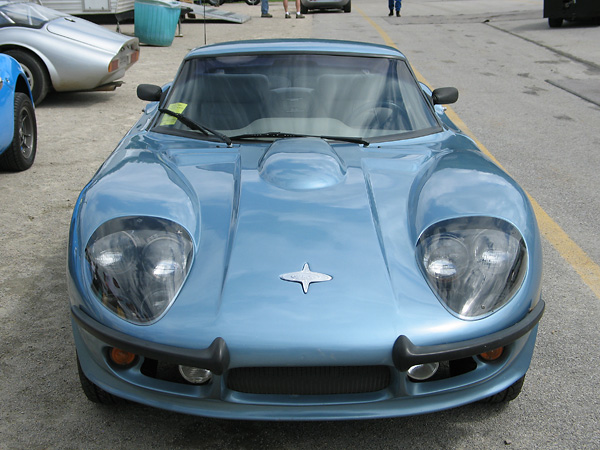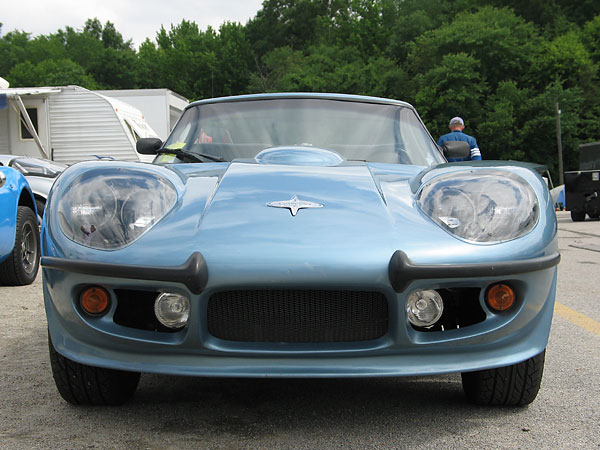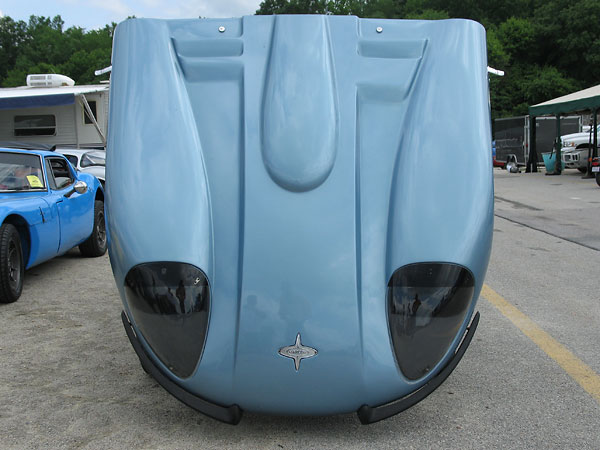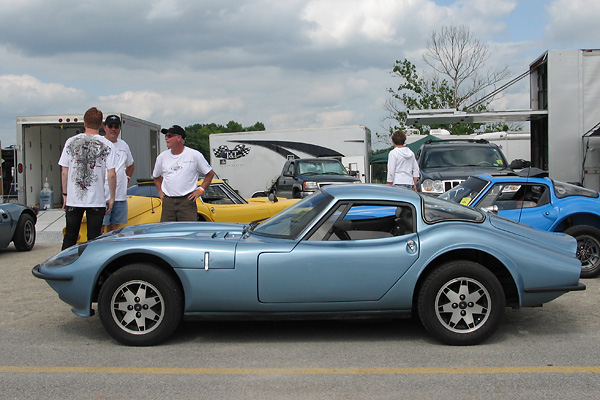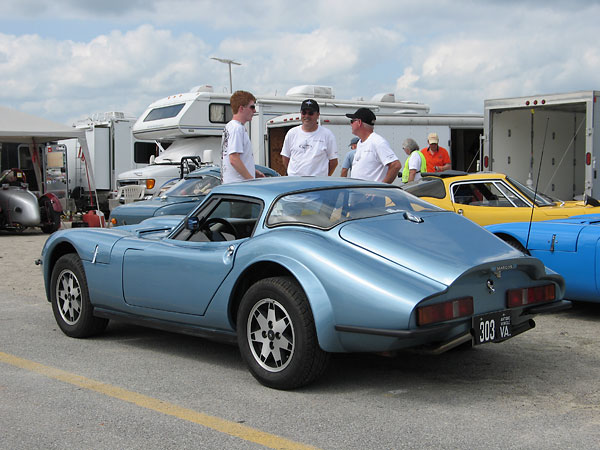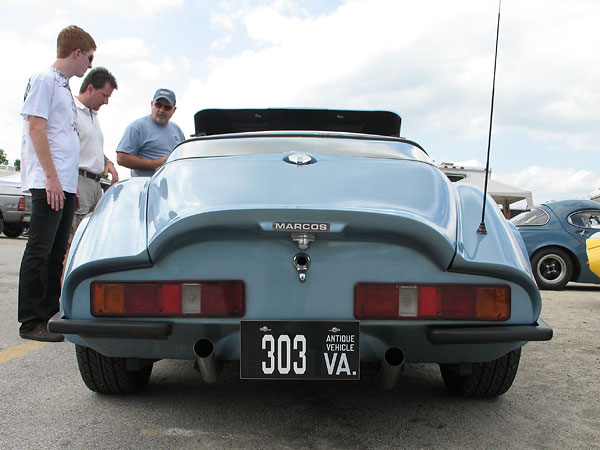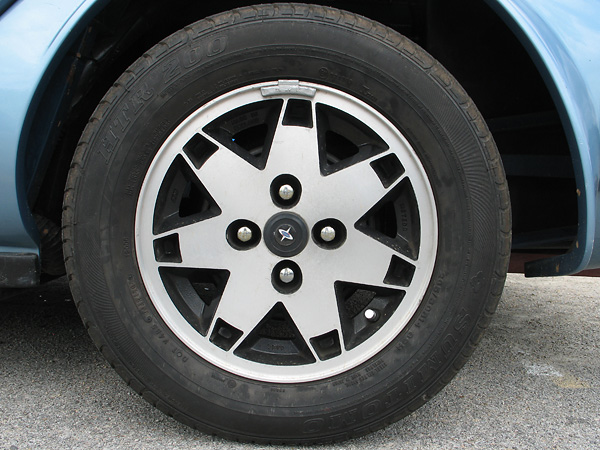 Stock Marcos 14x6 "Meteor" wheels, wearing Sumitomo ETR 200 205/60R14 tires.


All photos shown here are from June 2009, when BritishV8 viewed the car at The Heacock Classic Gold Cup at Virginia International Raceway. All photos by Curtis Jacobson for BritishV8 Magazine, copyright 2009. All rights reserved.