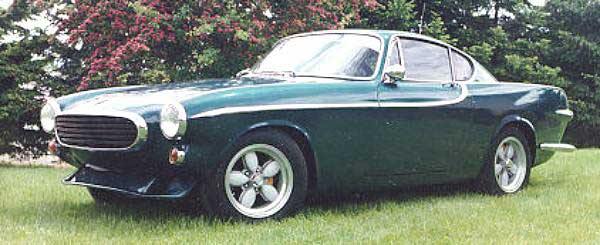 Dale Rembold's 1962 Volvo P1800 with Ford 289 V8
Dale and Larry Rembold are co-owners of this Ford powered P1800 that they like to call "The Super Peanut." The conversion is similar to a Ford 289 P1800 conversion found in the December 1964 issue of Hotrod Magazine. As built by Dale and his sons, the engine sits well back into the firewall to clear parts in front, like the front crossmember and steering. This engine placement also helps keep weight distribution reasonable, although it required major reconstruction of the firewall and driveline tunnel. The footbox had to be narrowed from stock, but it's still approximately as large as an MGB's. Pedals and master cylinders had to be moved. Rear sparkplugs are changed from inside the car via access panels! The electric cooling fans are from a Jaguar.

The front suspension is stock, but unlike the Hotrod Magazine P1800 Dale and Larry's car has transverse leaf-spring IRS suspension from a 1966 Corvette. (It had to be narrowed, of course.) Their car also differs from the Hotrod Magazine P1800 in that it has a Borg Warner T10 four-speed transmission.

The Rembolds' car won a first place trophy in the VSA (Volvo Sports America) West Coast National meet concours Modified Class.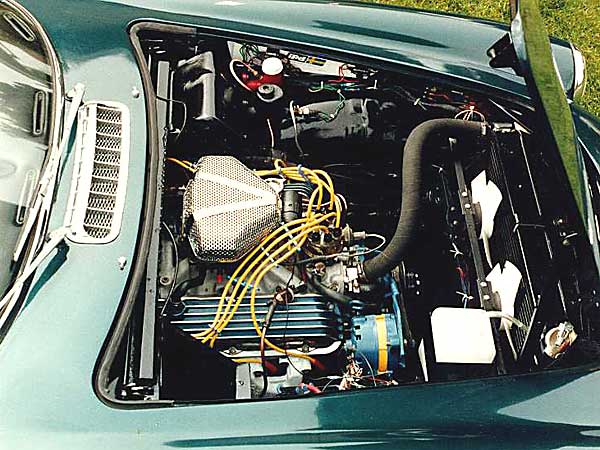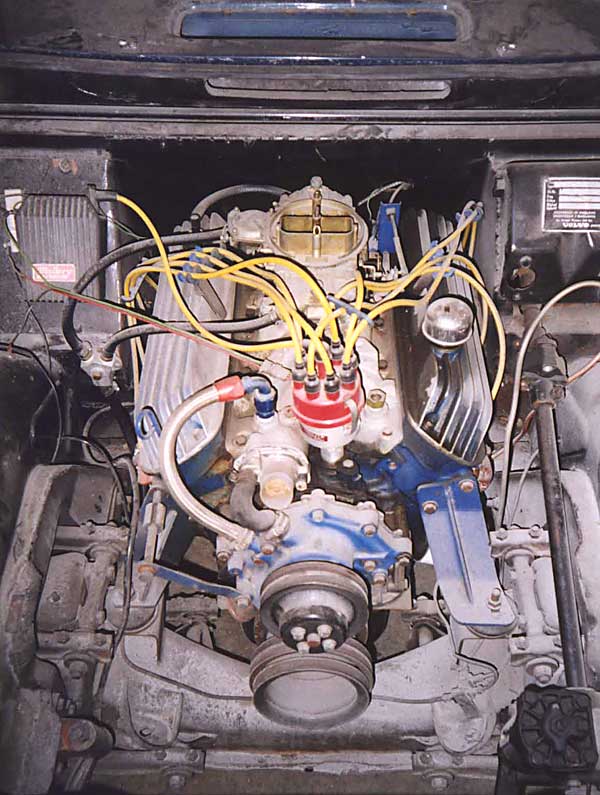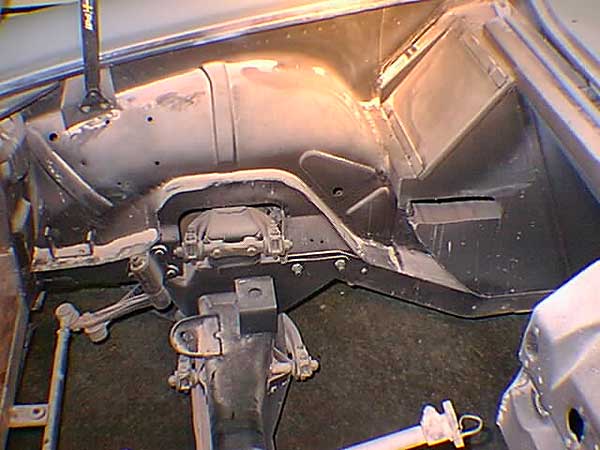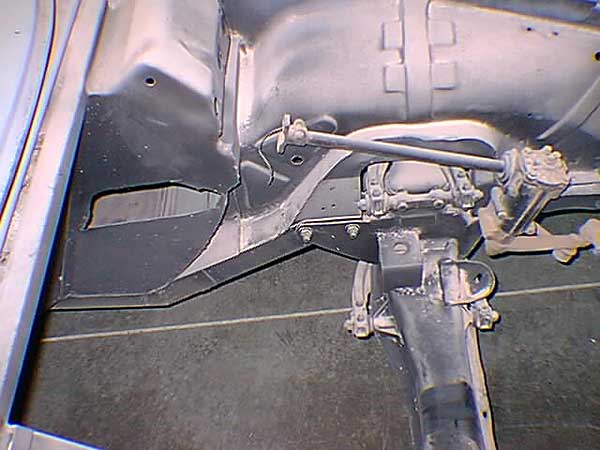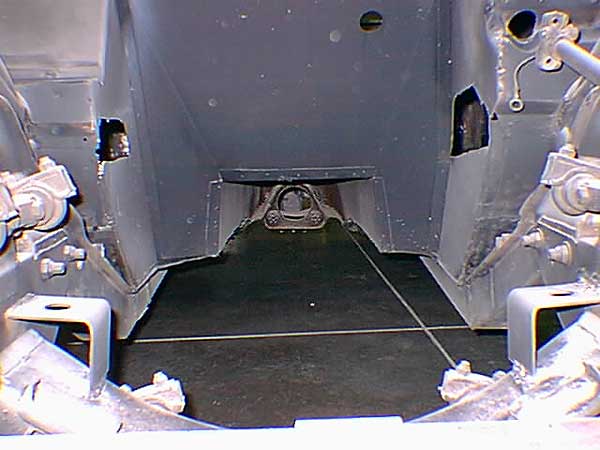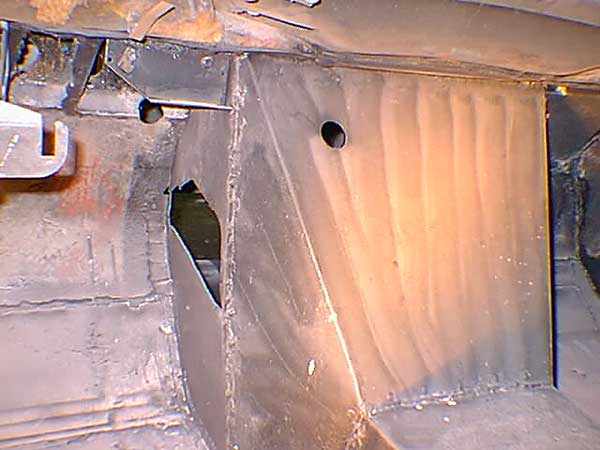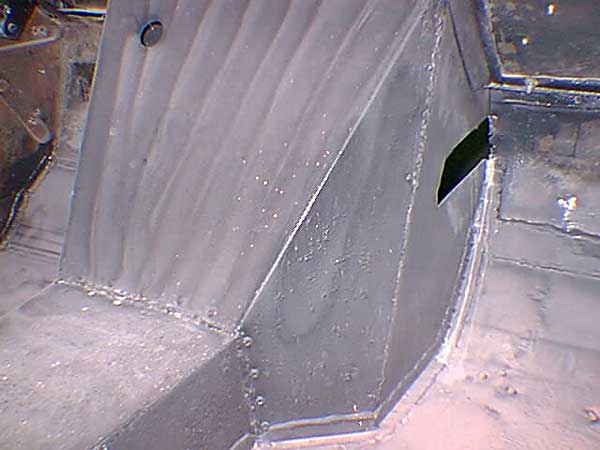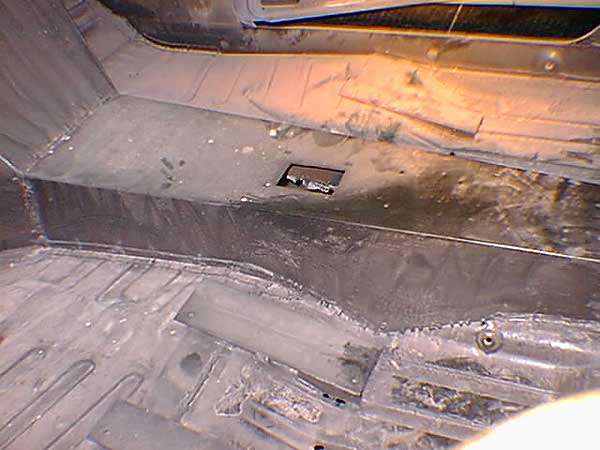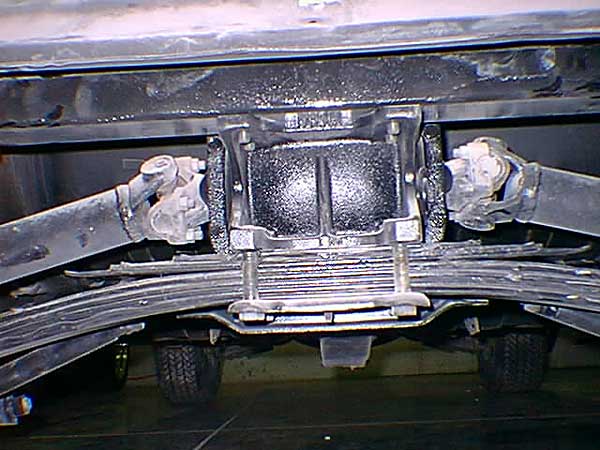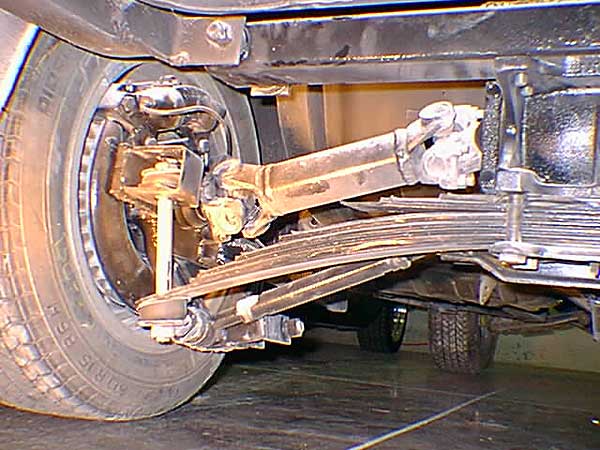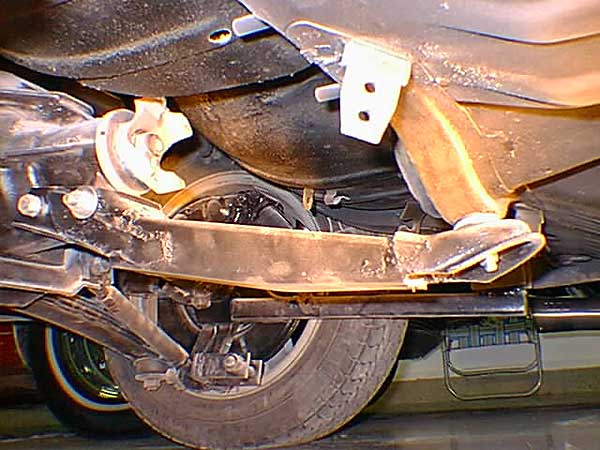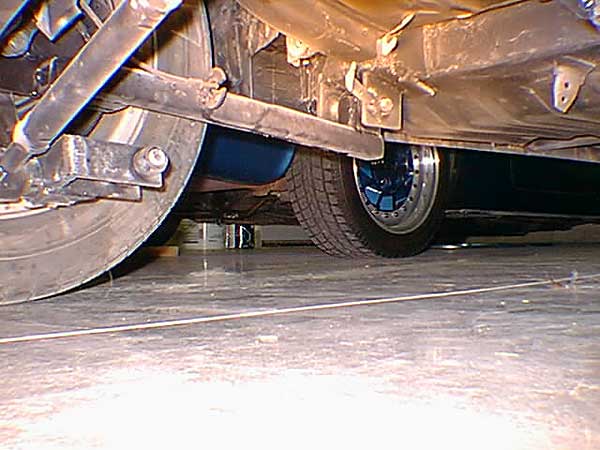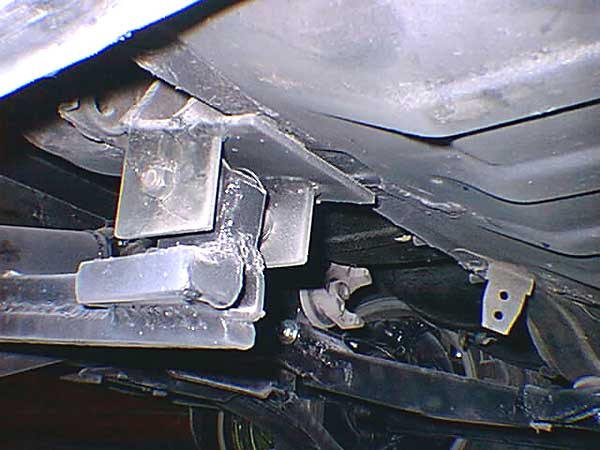 "But it's a Volvo. Isn't Volvo Swedish?"
The P1800 is unique among Volvo cars. In the early sixties Volvo actually had more market share in the U.S. car market than any of the English sports car brands. (In 1963 Volvo passed Peugeot to become the second best-selling import brand, behind only Volkswagen.) Volvo was keen to extend their success even further by offering a sports model.

Ever pragmatic, Volvo chose to partner with English suppliers. For one thing, Volvo didn't yet have experience or production capability for unibody construction, so they were looking for a supplier with this expertise. For the first few years of its production, the Volvo P1800 was assembled in England by Jensen Motors. In those early years, about forty percent of "part numbers" on the P1800 corresponded to English-made parts. Body panels were made by "Pressed Steel" (a division of BMC) in Scotland. Many other parts were sourced in Germany, France, the United States, and Italy. The engines were made by Volvo in Sweden. These early P1800 cars are sometimes called "The English Volvos".


Jensen's contract was for 10,000 cars, but Volvo cancelled the contract after 6,000 and moved production to their own factory in Lundby Sweden. (Volvo also slightly changed the model name - to "P1800S" - to indicate Swedish production.) The model was successful for many more years, through numerous feature changes and technical improvements. A higher proportion of parts were made in Sweden each year. In total, 47,492 P1800, P1800S and P1800ES model cars were produced before production ended in 1973. (Note: the P1800ES featured a unique hardtop body, sort-of between "GT" and station wagon.)

Did you know... before he was "James Bond", Roger Moore starred in a very successful television show where he famously drove the exotic new Volvo P1800. The role was "Simon Templar", and the television show was called "The Saint". Volvo supplied five white P1800 cars over the years of the show's production. The first was a shiny new 1962 "British Volvo" that was delivered at no cost within one week of being requested. The premise of the TV show was unique: a sophisticated, anonymous man-of-means travels around in his exotic sports car, and in his travels he comes upon and solves one mystery after another. Roger Moore's character was a bit of a womanizer - but also a "good Samaritan" with dash, cleverness, wit and charm. The Volvo P1800 was perfectly cast in its important supporting role!