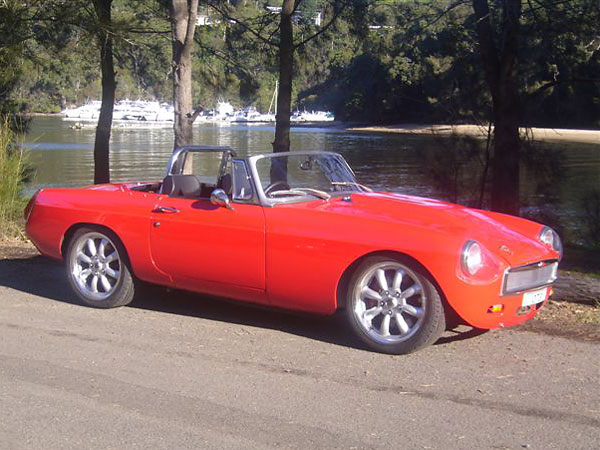 Victor Guerrero's 1971 MGB with 435hp Chevy 383 V8
as published in BritishV8 Magazine, Volume XVI Issue 2, October 2008

Owner: Victor Guerrero
BritishV8 UserID: MGBV8R
City: Sydney Australia
Model: 1971 MGB
Engine: small block Chevy V8
Conversion by: Paul Knott
Engine:
small block Chevy V8 (fully rebuilt since purchase) with 4-bolt mains, over-bored 0.040" and stroked to 383cid, 18 degree aluminium heads, Scat crankshaft, Crower I-beam rods, T&D shaft mount roller rockers. Clive Cams camshaft (360A, 332 lift-lobe, 246 degrees duration at 0.50"). Manley stainless valves. Edelbrock Victor Jr intake manifold. Proform 750cfm Race Series carburetor (with mechanical secondaries.)

Cooling:
custom aluminium radiator, with 17" thermostatically-controlled electric fan.

Exhaust:
custom headers and dual exhaust system.

Transmission:
Tremec 5-speed.

Rear Axle:
Borg Warner 9-bolt axle with 28 spline axle shafts, limited-slip differential and 4.11:1 gears.
(The axle was originally from a Holden Commodore V8.)

Front Susp.:
uprated springs.

Rear Susp.:
Koni telescoping shocks. Traction bars.

Brakes:
HSV (Holden Special Vehicles) "Group A" disc brakes, front and rear.
(The front brakes utilize 4-pot calipers and vented rotors.)
Relocated parking brake lever.

Wheels/Tires:
American Racing 17X7 wheels with 215/40 tires.
(The 5-lug wheels match the Holden lug pattern from the rear axle and brakes.)

Interior:
Autometer gauges. Nardi steering wheel. Cobra seats. Carbon fiber trim for the instrument panel, door skins, and boot liner. Roll hoop and fuel cell.

Comments:
Paul originally built this car for hill-climb races, so it's insane to drive on the road!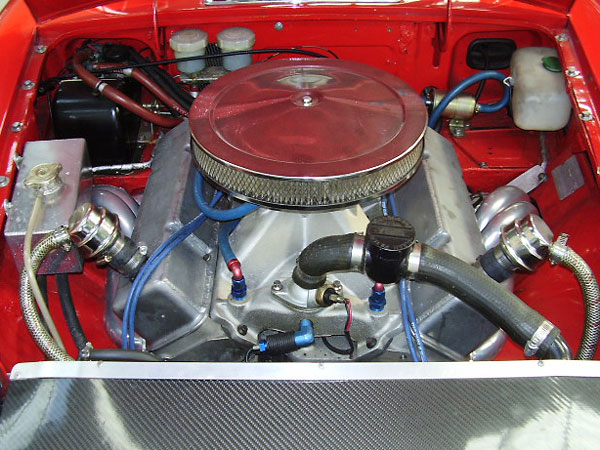 A shroud helps direct air into the radiator core, and prevents recirculation.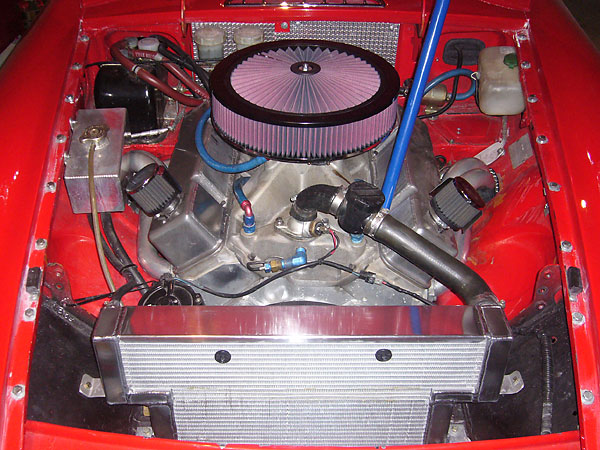 With the shroud pulled off, we can see the unique custom aluminum radiator.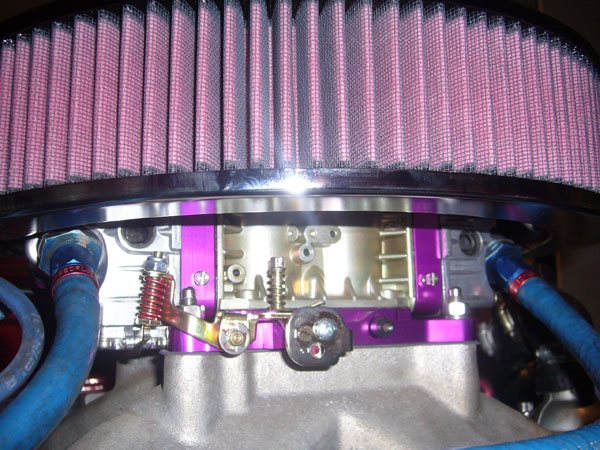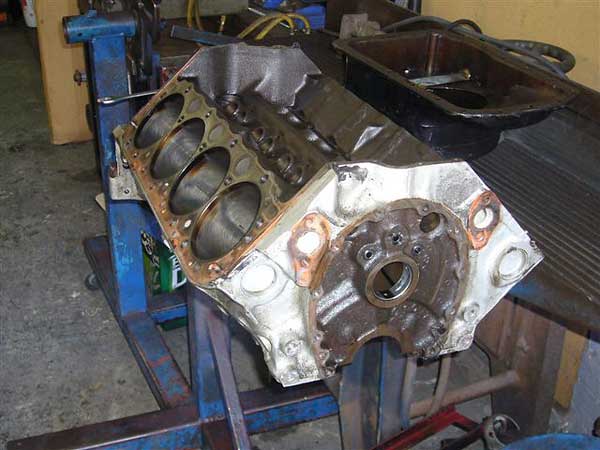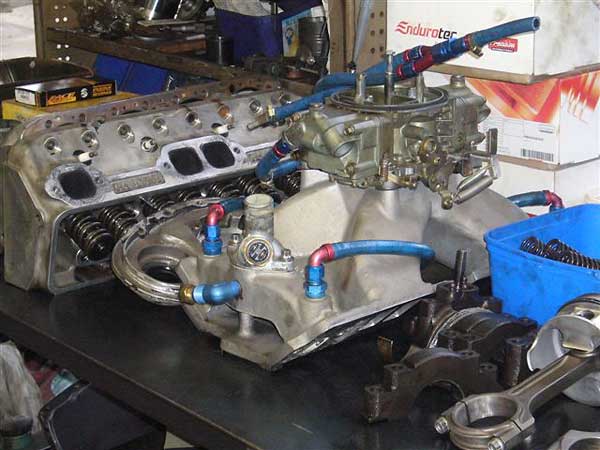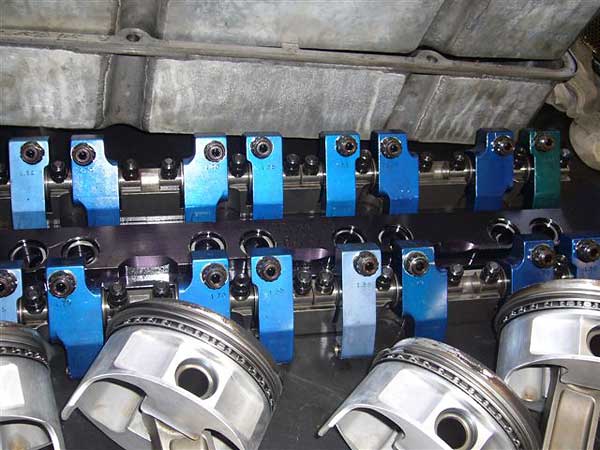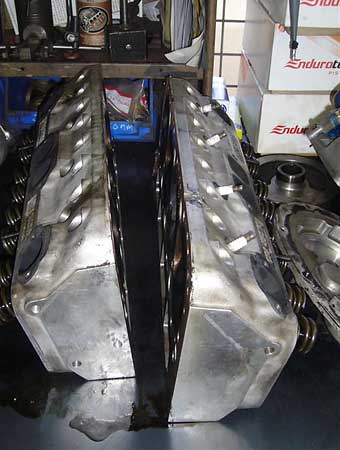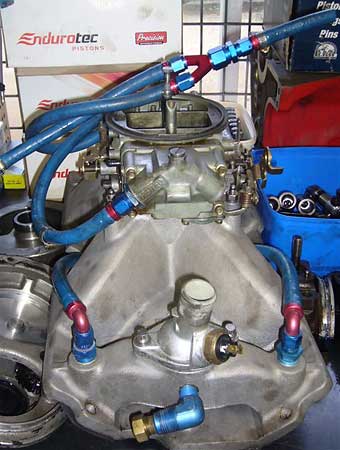 Enjoying this article? Our magazine is funded through the generous support of readers like you!
To contribute to our operating budget, please click here and follow the instructions.
(Suggested contribution is twenty bucks per year. Feel free to give more!)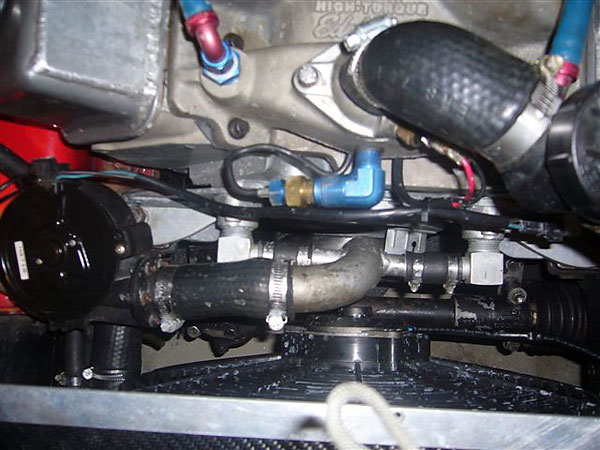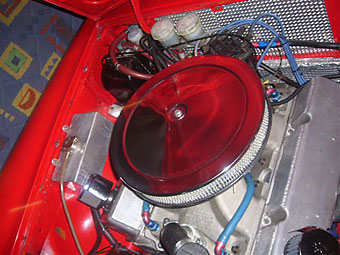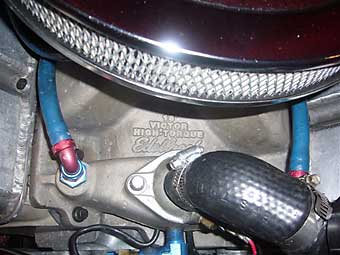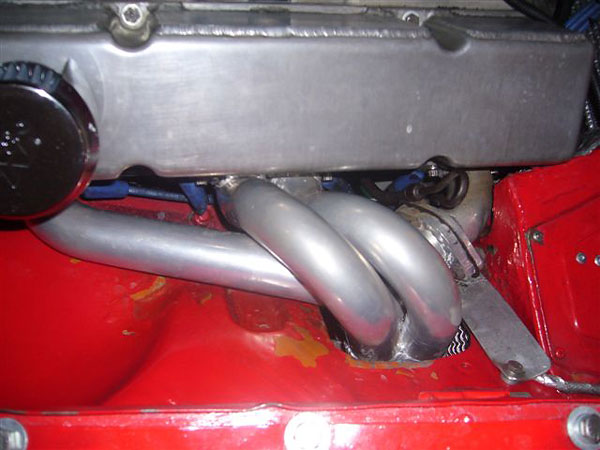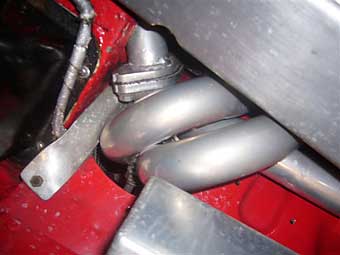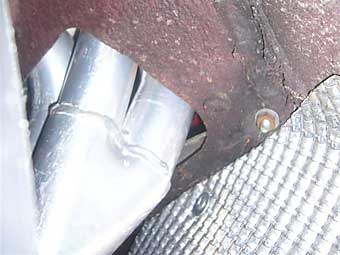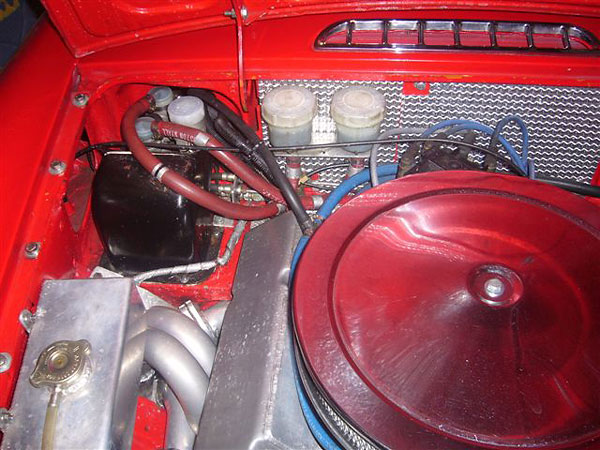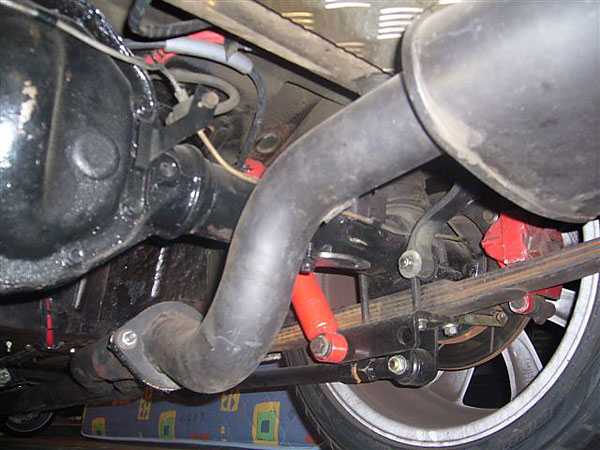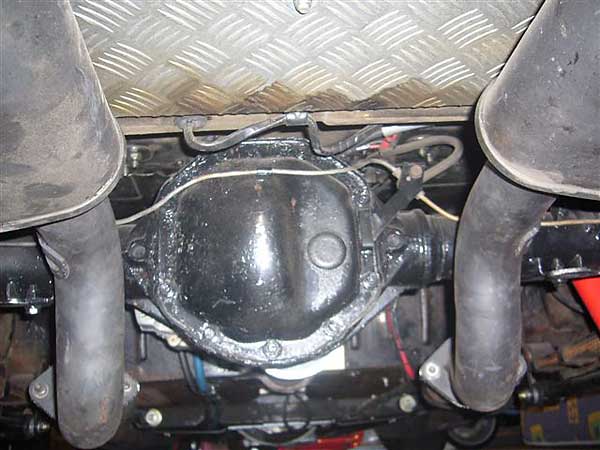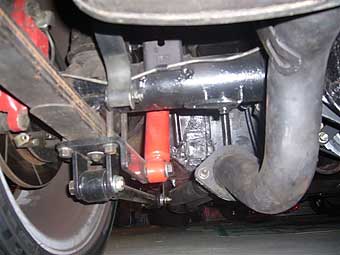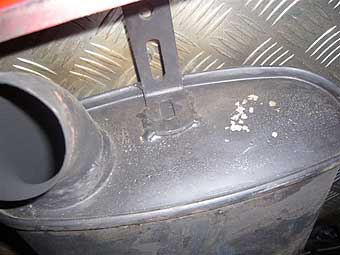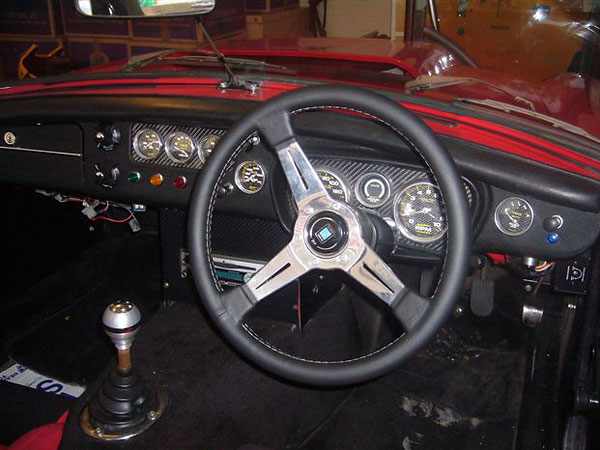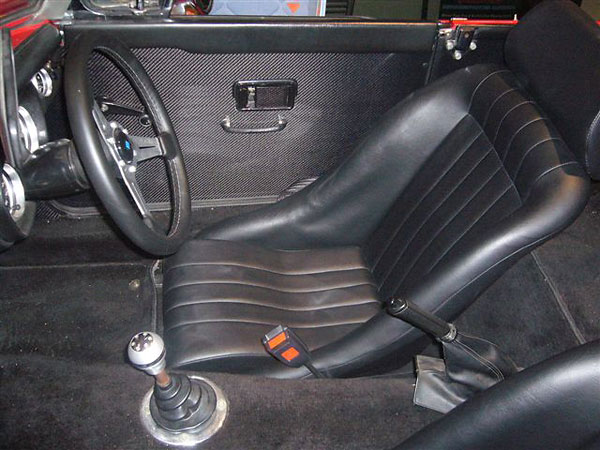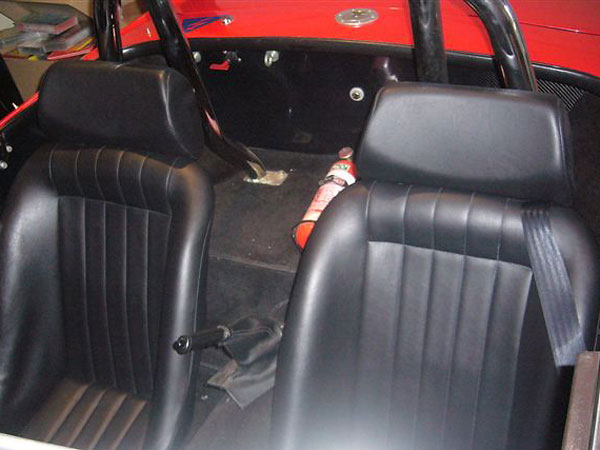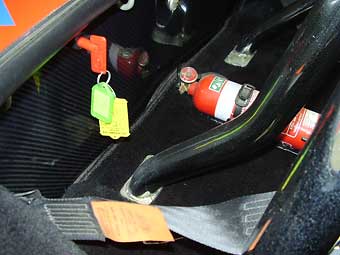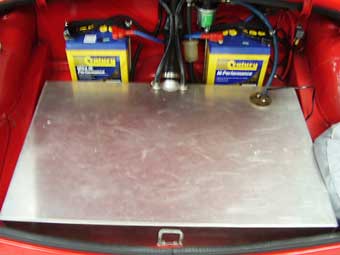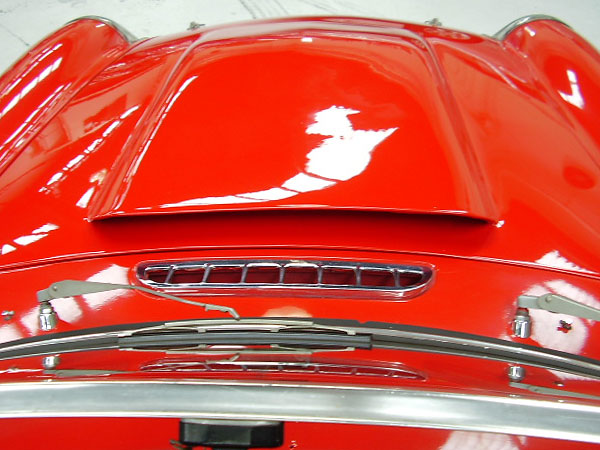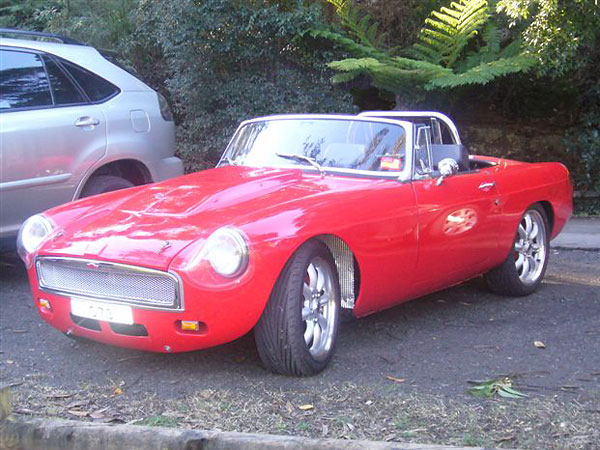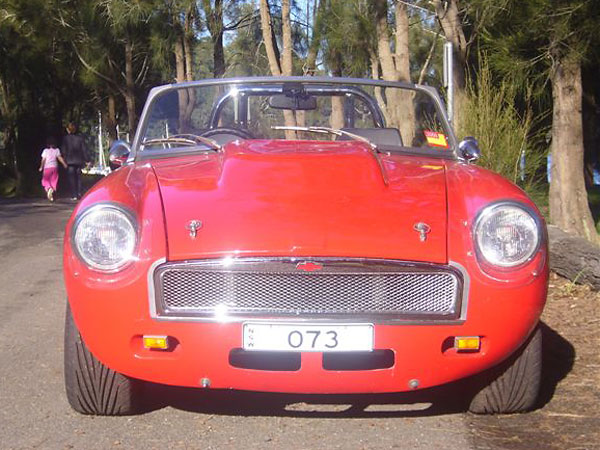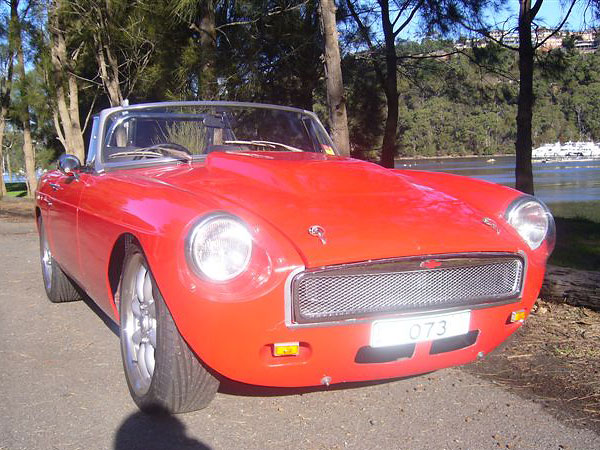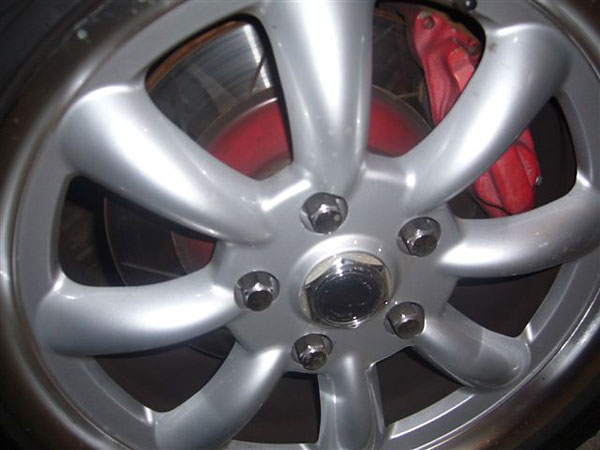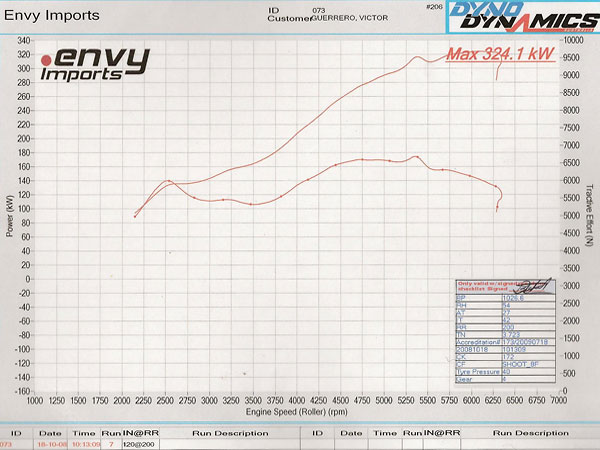 324.1 Kilowatts equals 434.6257 Horsepower...