Thomas Ross' 1961 MGA with Chevy 350 V8
as published in British V8 Magazine, Volume XVI Issue 1, May 2008

New Owner: Ralph Scarfogliero
City: North Bergen, NJ
Model: 1961 MGA
Engine: Chevy 350 V8
Conversion by: previous owner, Thomas Ross of Corbett OR.
| | |
| --- | --- |
| Engine: | lightly built 350cid small-block Chevrolet. Delco distributor with Crane Cams "Fireball PS91" epoxy-core coil. Delco alternator. K&N X-Stream polished 14" air cleaner. |
| Cooling: | aluminum crossflow radiator and electric fan. |
| Exhaust: | dual exhaust, with crossover pipe. Iron manifolds. |
| Transmission: | TH-350 automatic, with dual transmission coolers. |
| Rear Axle: | custom narrowed Corvette rear end. |
| Front Susp.: | Fat Man Fabrications independent front suspension, complete with fabricated crossmember, tubular control arms, steering rack, and Camaro uprights and hubs. |
| Rear Susp.: | (custom narrowed Corvette rear end) with transverse leaf spring. |
| Brakes: | GM master cylinder with remote-mounted booster. Four wheel disc brakes - Camaro (front) / Corvette (rear). |
| Wheels/Tires: | 16" Dayton radial well-lace knockoff wheels (2-ear caps). 225/60-16 tires |
| Chassis: | reinforced, but stock MGA frame. |
| Body: | aluminum floor boards. Pearl white urethane paint, inside and out. |
| Completed: | about 800 miles on it since the build |
| Note: | this car recently sold at auction for $28,250. |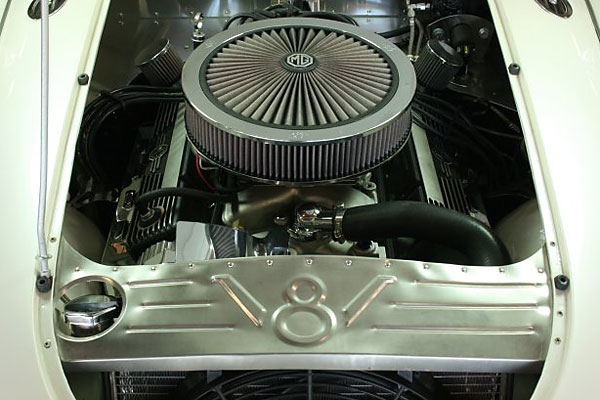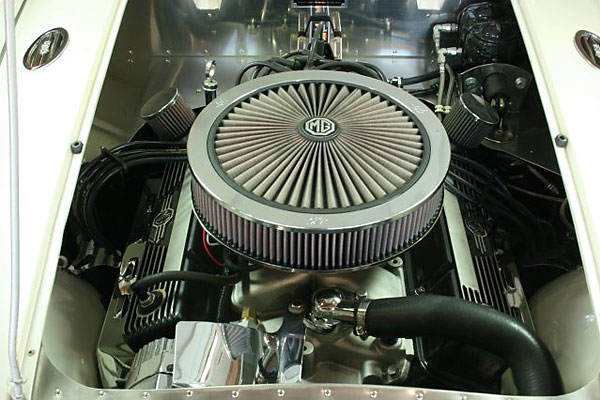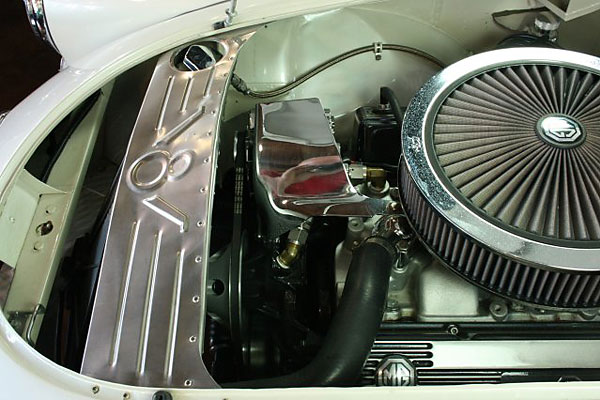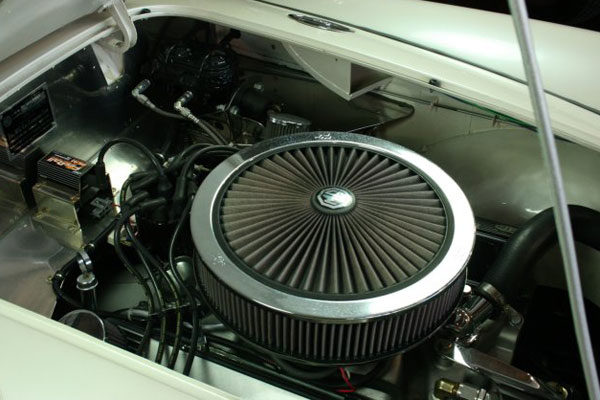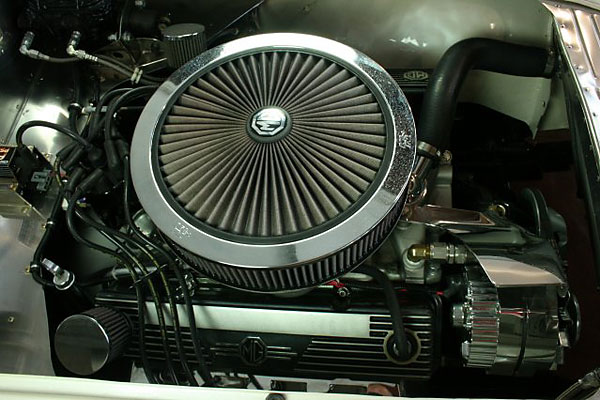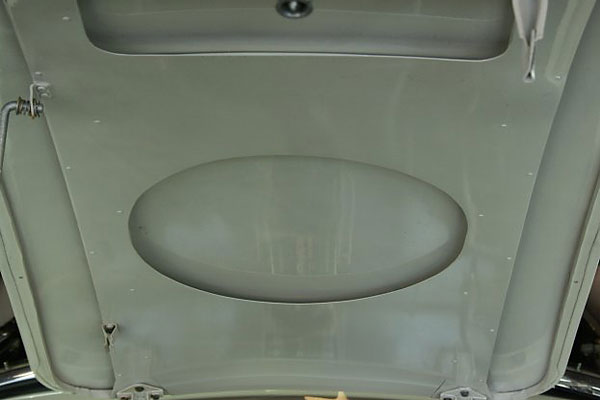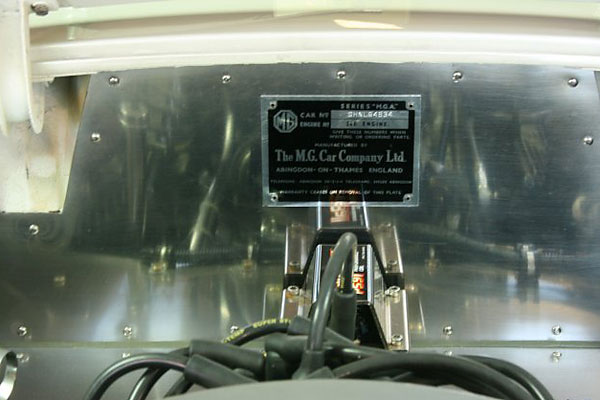 Enjoying this article? Our magazine is funded through the generous support of readers like you!
To contribute to our operating budget, please click here and follow the instructions.
(Suggested contribution is twenty bucks per year. Feel free to give more!)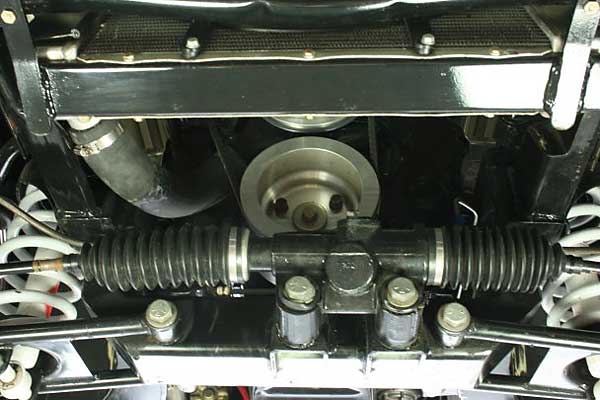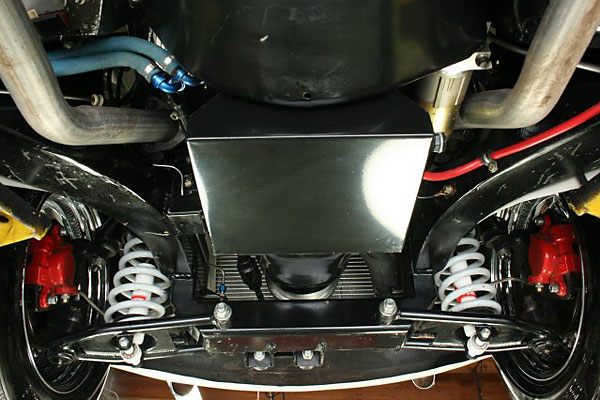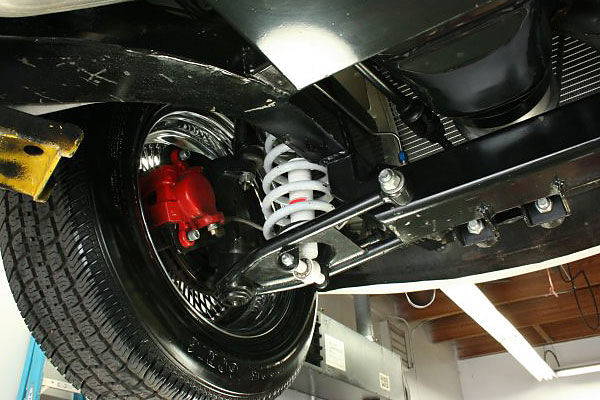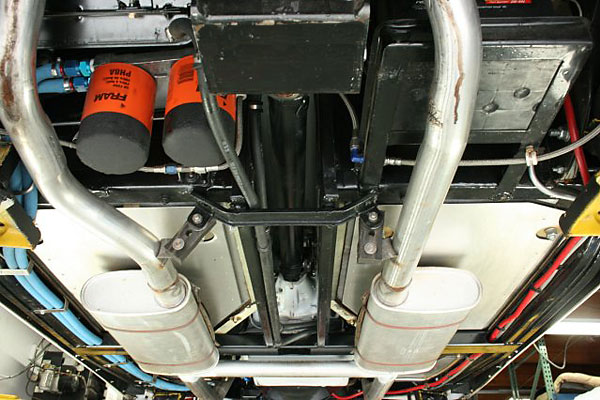 Aluminum floorboards... and an exhaust crossover, for both more torque and a mellower tone.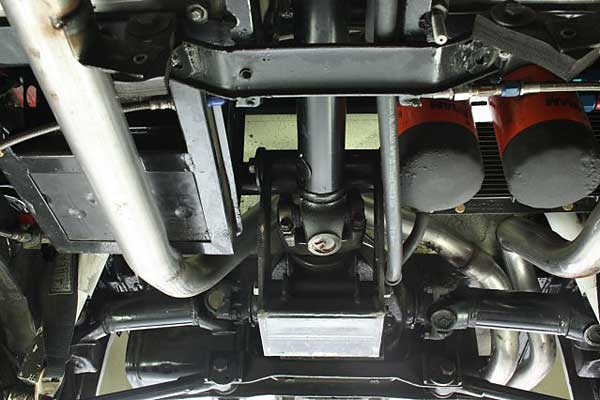 Dual remote oil filters (in series) and an oil cooler are located far outside the engine bay.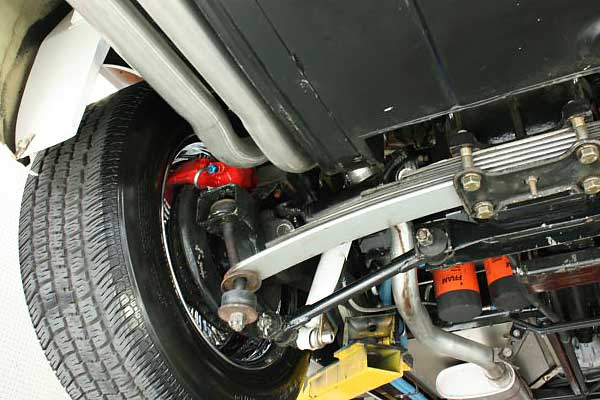 Custom narrowed Corvette rear suspension.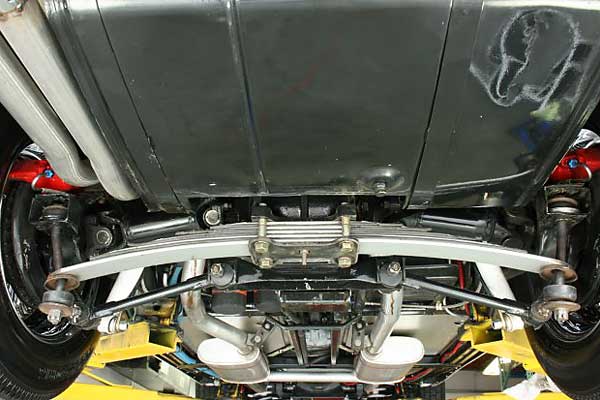 Notice how the original MGA fuel tank was modified to make room for the Corvette rear-end carrier.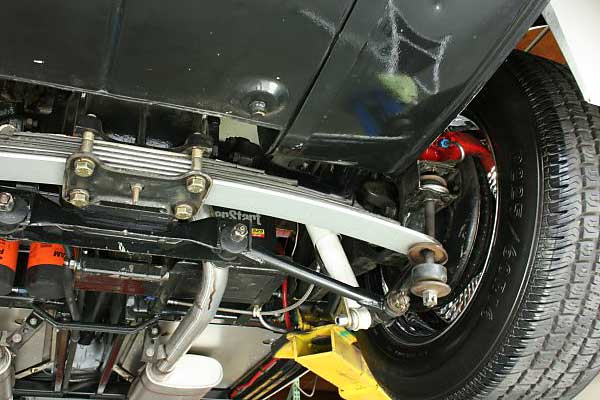 Chevrolet Corvette brake calipers, rotors and hubs.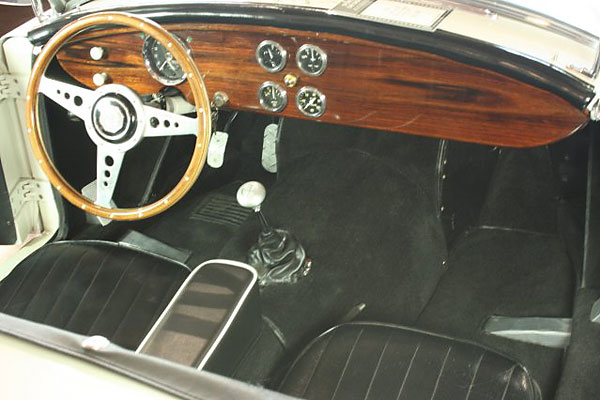 Solid wood dashboard.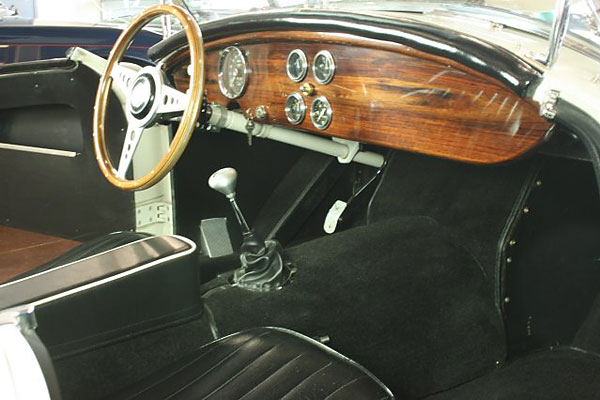 The custom gear selector is designed to look like a stick-shift lever.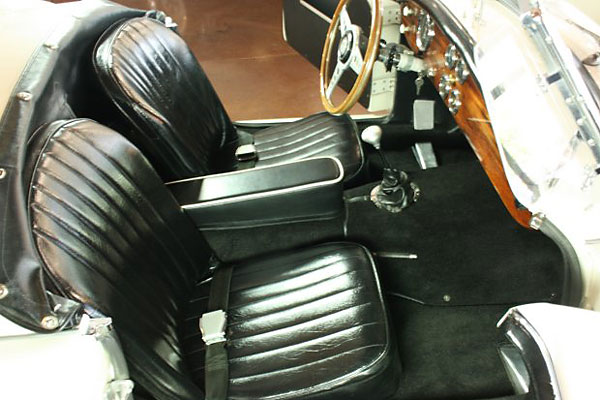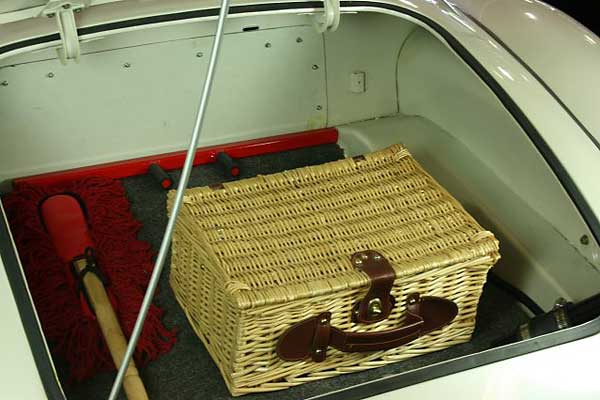 The red bar with two rubber-padded fingers you see here is a custom tool for loosening hub spinners.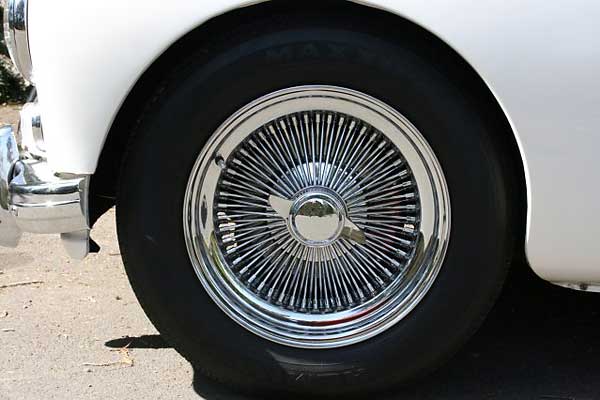 16" Dayton radial well-lace knockoff wheels.