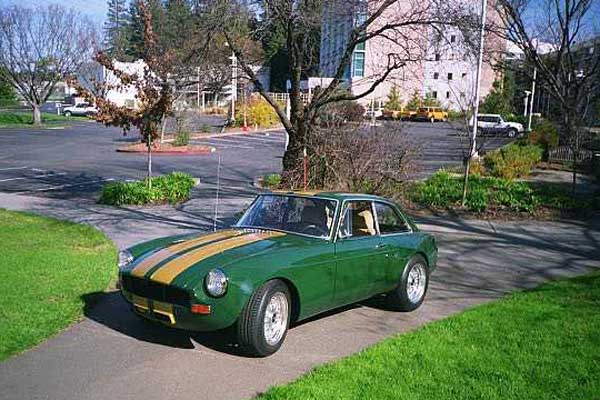 Steven Taylor's 1969 MGB-GT with Ford 289cid V8
(as recorded by Larry Embrey in 2003)
Larry Embrey wrote: "These pictures were sent in by Steven Taylor from CA. This is the end result of a 12 year project. Steve bought the car from a friend just after the conversion was completed and already has plans to further the car's upgrades. The car has a 289 Ford, top loader 4spd, Ford rear end, disc up front, and tube type shocks. It handles great, you can head into a corner, put your foot in it and there is no body lean, it's like a big go cart! I have had it in a couple of local shows and it draws a crowd where ever I take it. The next improvement will be Cobra-like side pipes (powder coated black) and possibly Mini-lite wheels to make the car look more like an old Sebring racer.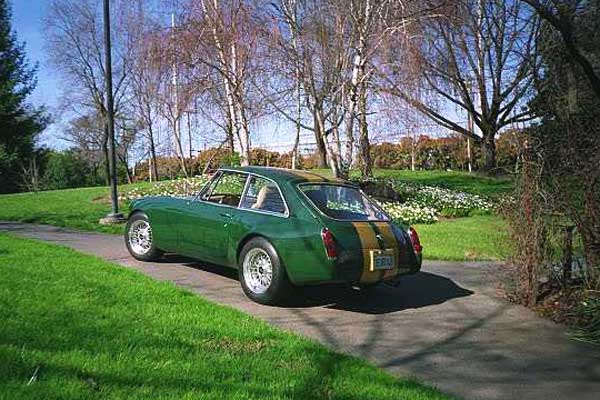 Sebring Fender Flare Kit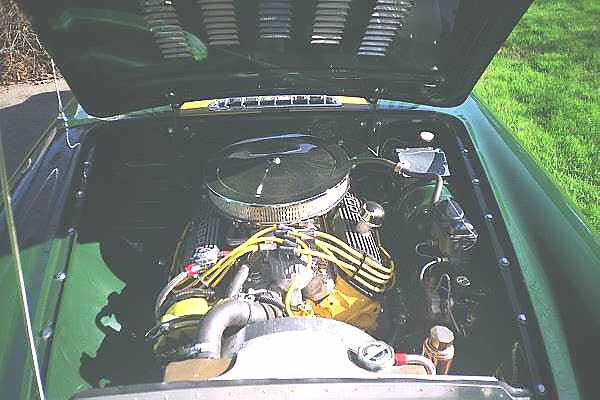 Louvered Bonnet to Aid Cooling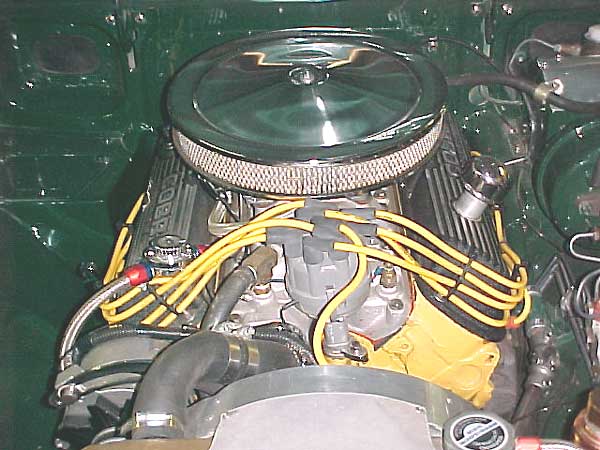 Close-up of SBF motor. Notice the amount of time and thought taken into cutting the firewall so it looks like original. This set the engine many inches back in the car and explains the great handling even though it will be ~100lbs heavier than the stock 4cyl.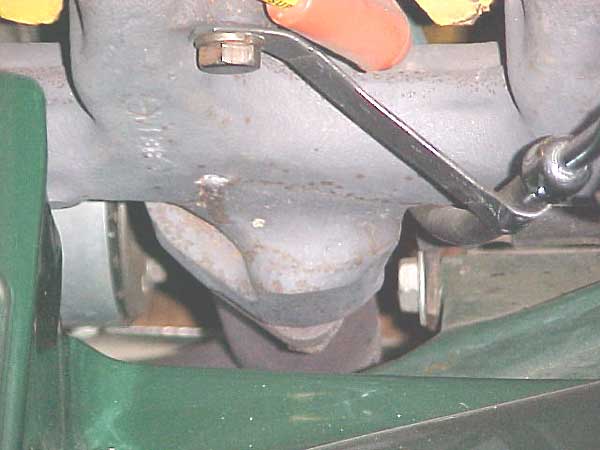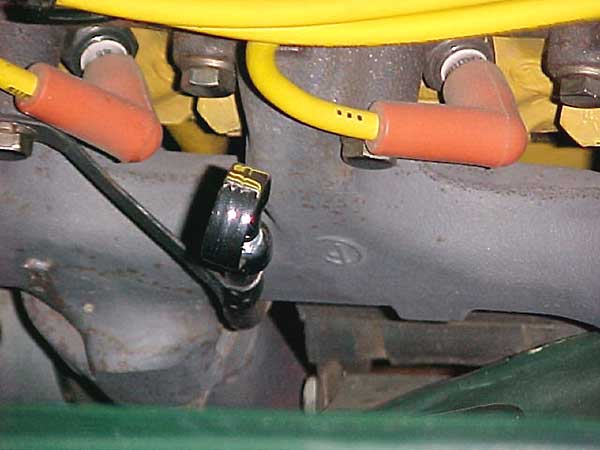 Due to the engine being set so far back, the exhaust manifold dumps right above the widest part of the frame.