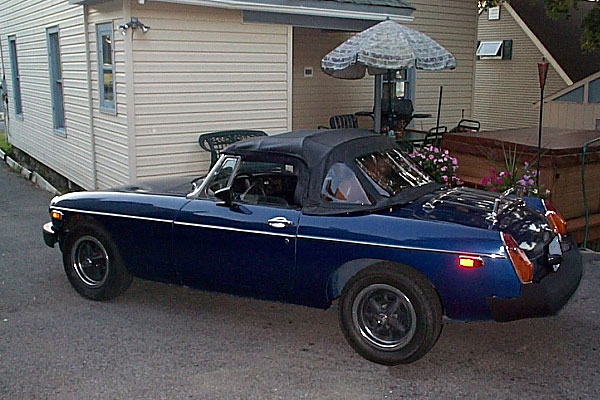 Roger Prentice's aluminum V8 powered 77 MGB with T5 5-speed
as published in British V8 Magazine, Volume XVI Issue 1, May 2008

Owner: Roger Prentice
City: Gloversville, NY
Model: 1977 MGB
Engine: GM 215cid V8 (see below)
Conversion by: owner
Engine:
Currently 1961 Buick 215 V8 2-barrel (165hp) - but I'm currently building a high-compression 1963 Oldsmobile 215 V8 4-barrel which will have an Edelbrock 600cfm carburetor.

Cooling:
4 core brass radiator from D&D Fabrications.

Exhaust:
block hugger headers from D&D Fabrications, "Y" pipe, and 2.5" single exhaust system as installed by a local muffler shop.

Transmission:
Borg-Warner T5 5-Speed (from a Z28 Camaro) with D&D Fabrications bellhousing, clutch, pressure plate, slave cylinder, and driveshaft.

Rear Axle:
stock MGB.

Suspension:
stock MGB suspension (front and rear).

Brakes:
stock MGB, with newly replaced brake lines and stainless steel braid covered brake hoses.

Wheels/Tires:
stock MGB Rostyle wheels (right down to the trim rings and center caps).

Weight:
approximately 2200 pounds.

Instruments:
all original MGB gauges (with speedometer and tachometer modified).

Extrior:
new base-coat/clear-coat paint job, completed at home by owner.

Interior:
EZ Wire GM Wiring Harness

Completed:
July 15, 2007. (Driven approximately 650 miles as of January 2008.)

Comments:
I put in a new wiring harness from EZ Wiring which had every wire marked every four inches. Another advantage of this wiring kit was that it had 21 blade fuses versus the original four that the MGB came with. I also made my own carpet by using black automotive carpet from the local flooring store. I made all the interior panels and covered them with padding and black "pleather".

The Buick 215 2-barrel has enough power to put the car sideways if you're not careful. I find that since these little engines have a lot of torque, you need to use the gears rather than try to wind the engine out of it's power band. I have had the car over 100 mph but the real fun is going into corners and pressing on the throttle. The sound is terrific!

This was a father/son project that took close to two years to complete, but we did everything ourselves, including paint. The best advice I could give anyone wanting to do a V8 conversion is to do a lot of research first.

I just love to drive this car because it handles great and can hold you back in the seat even with a lower horsepower V8.

Our first ride with the top down was great, the car performed well and handled better than I remembered. It's really fun driving and seeing people give us the thumbs-up. We have people follow us and stop to tell us how much they like the car and some of them have told us stories about when they had an MG back in the 60's or 70's. It's a great feeling to hammer the throttle and feel the brisk acceleration as we weave through curvy mountain roads.

This car is a blast to drive and proof positive that anyone can build or restore their dream car in a little garage behind their house.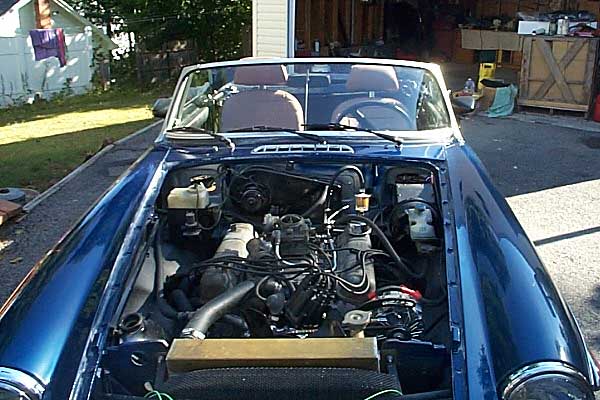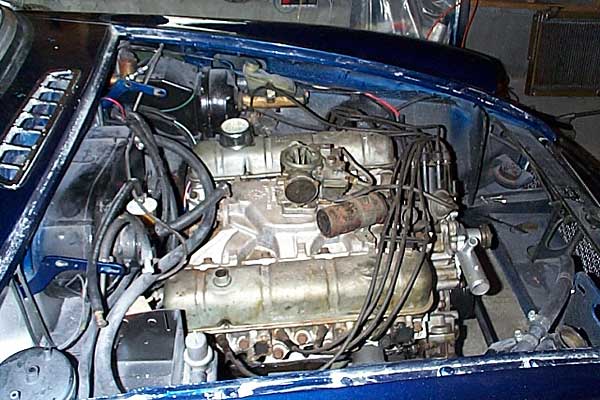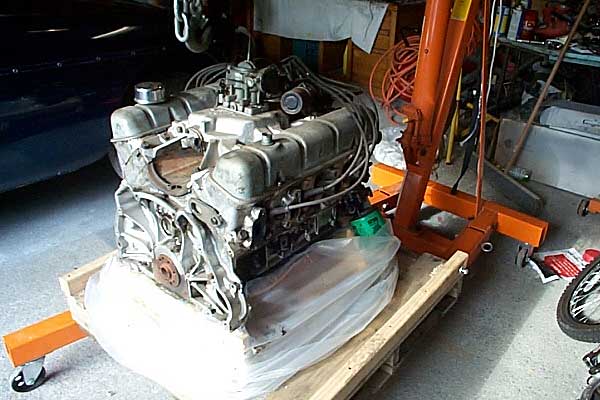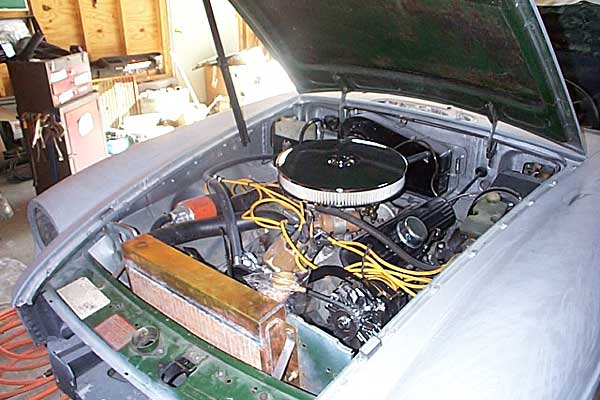 Enjoying this article? Our magazine is funded through the generous support of readers like you!
To contribute to our operating budget, please click here and follow the instructions.
(Suggested contribution is twenty bucks per year. Feel free to give more!)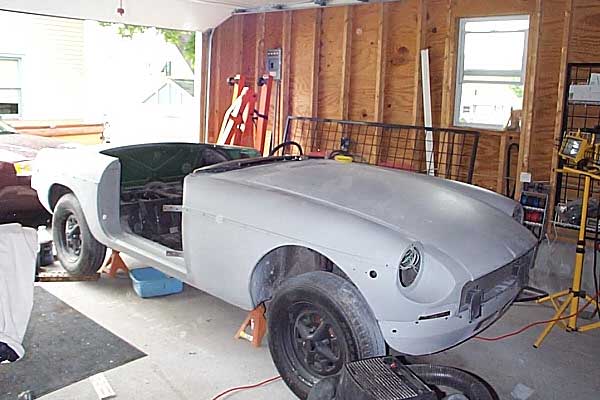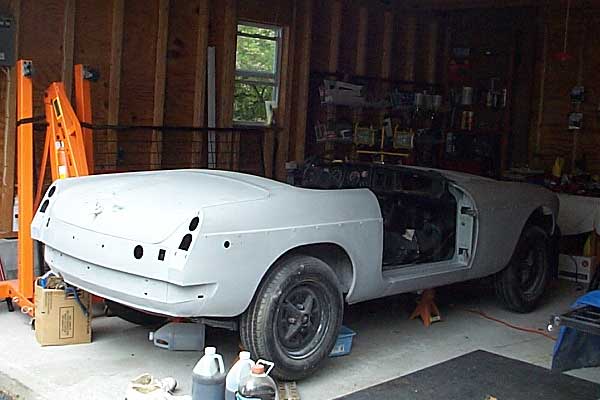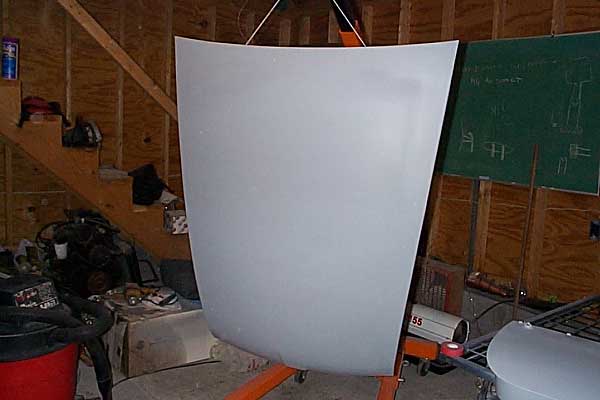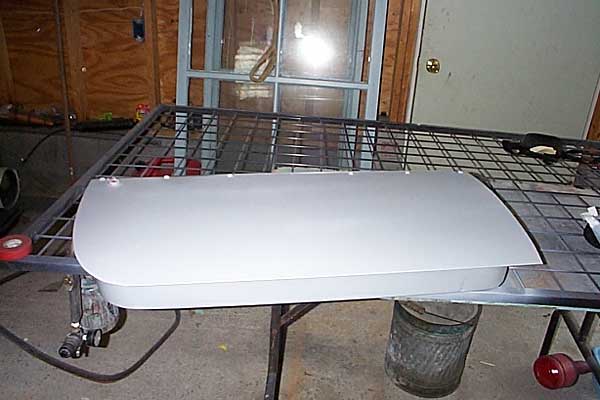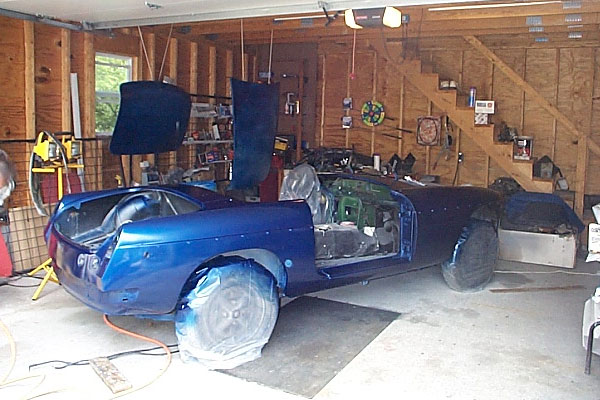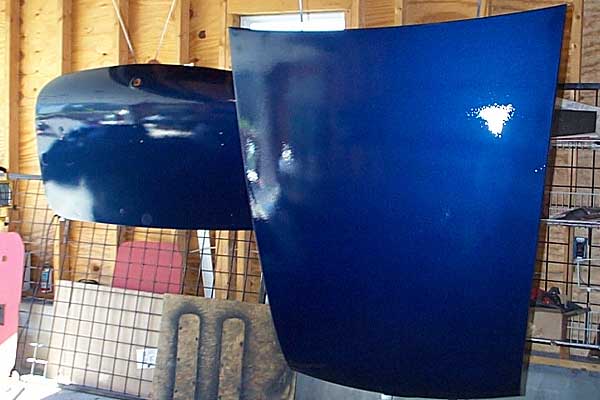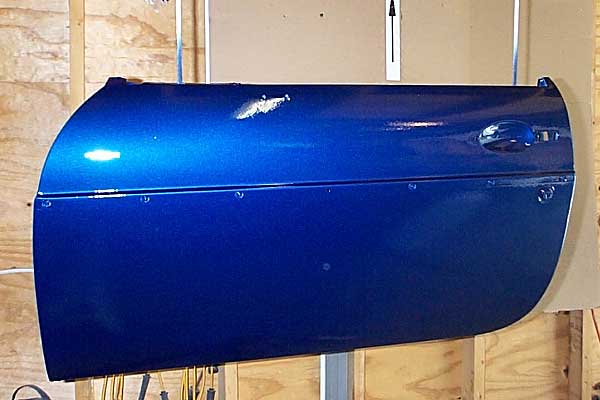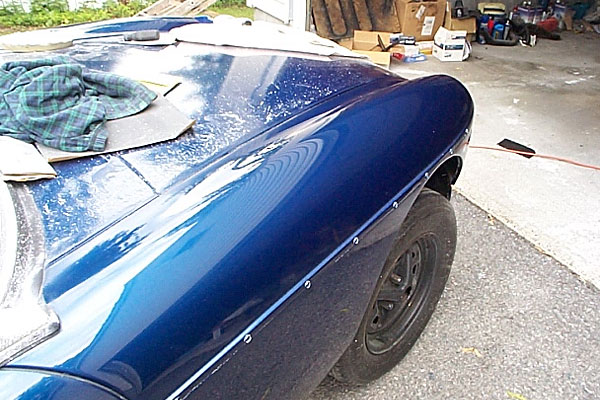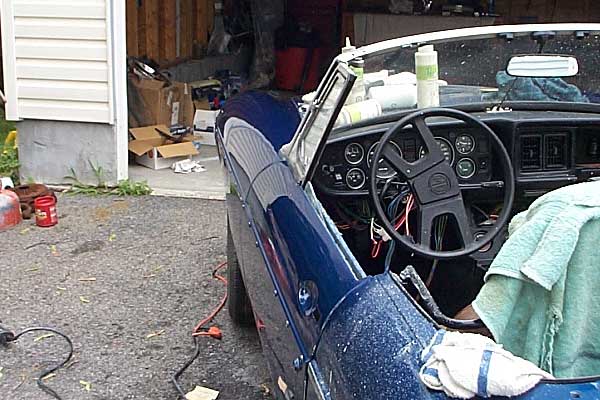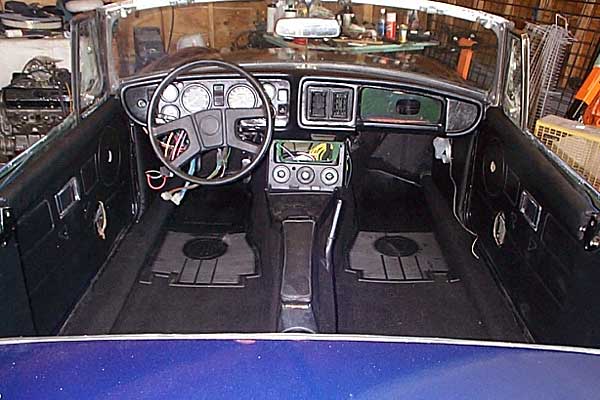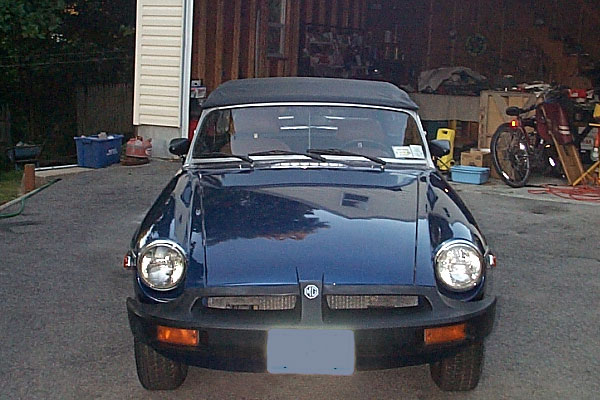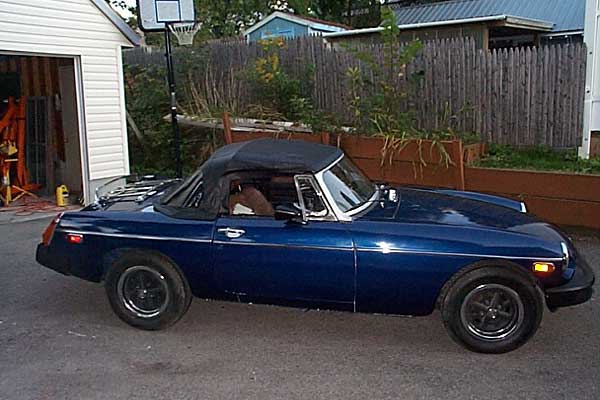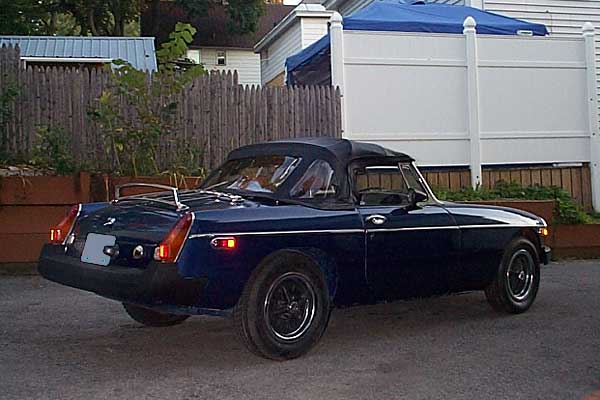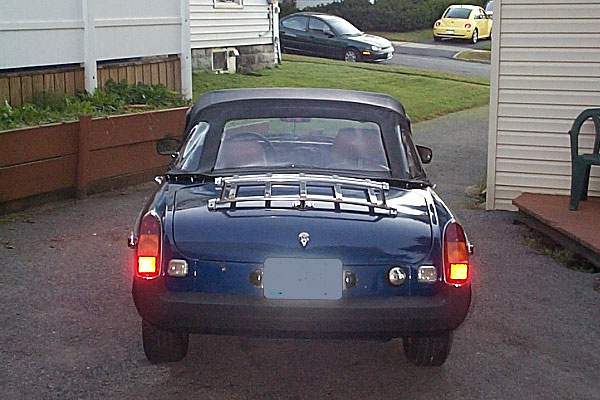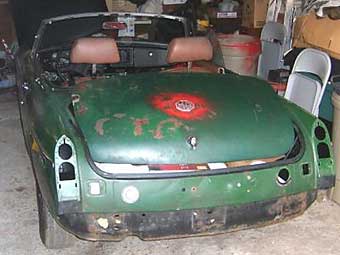 The "before" picture.