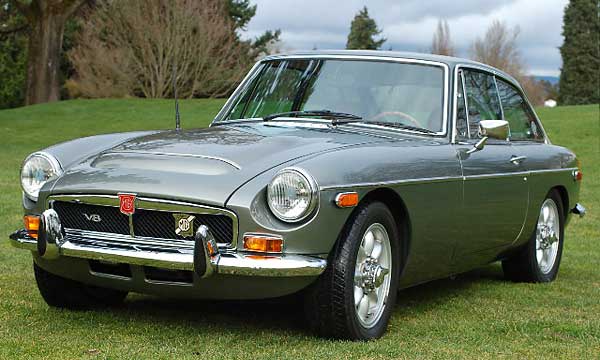 Phillip Taggart's 1973 MGB-GT with Buick 215 V8
as published in British V8 Newsletter, Volume XV Issue 1, April 2007
Owner: Phillip Taggart
City: Eugene OR
Model: 1973 MGB-GT
Engine: Buick 215 V8
Conversion by: Joe Potter, at "Sports Car Shop" in Eugene OR
Engine:
215 cid Buick V8 (rebuilt and balanced),
mild aftermarket cam,
500cfm Edelbrock carb,
dual-port Offenhauser manifold,
Holley "Hi-Tek" air cleaner,
Mallory electronic ignition.

Transmission:
Borg-Warner T5 5-speed.

Rear Axle:
MGC (with 3.07:1 gear ratio).

Interior:
air conditioning,
power windows (with switches installed on side of center console),
Alpine keyless entry and security system,
real wood door cappings, door pulls, shifter knob, and steering wheel.

Body/Paint:
MGC bonnet. The firewall from a rubber-bumper MGB was grafted in, so no other firewall modifications were necessary. (The front crossmember is also from a rubber-bumper car.) 1999 Ford Crown Victoria "Spruce Green" two-stage urethane paint.

Wheels/Tires:
Minilites with true knockoffs.

Miles:
16190, as of June 2007.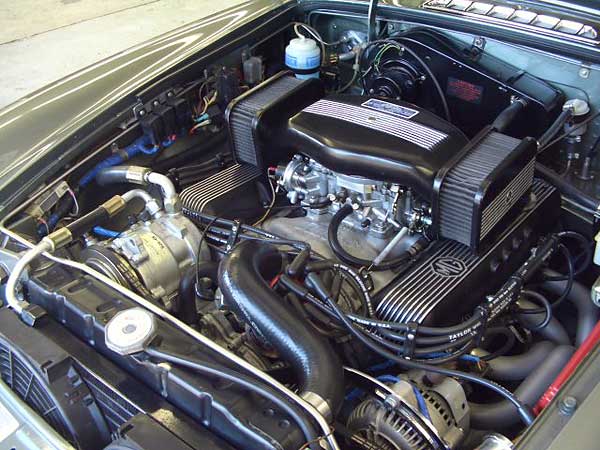 Holley "Hi-Tek" Air Cleaner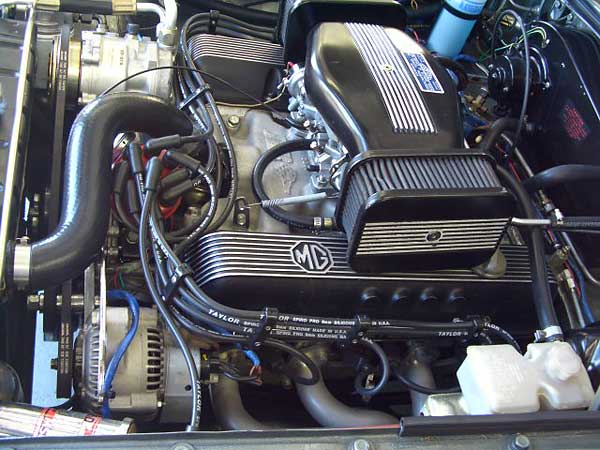 RV8-Style Thru-The-Wing Headers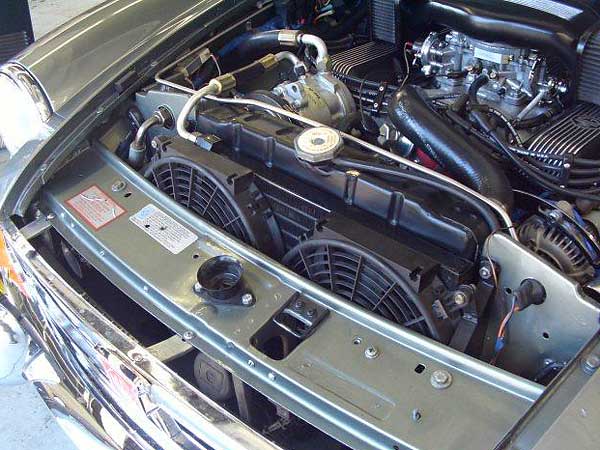 Twin electric cooling fans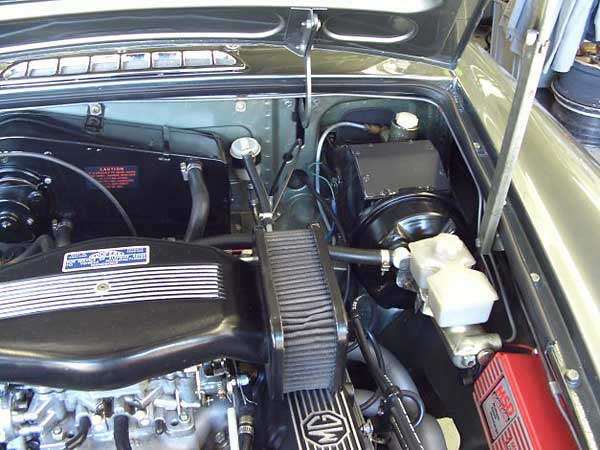 MSD ignition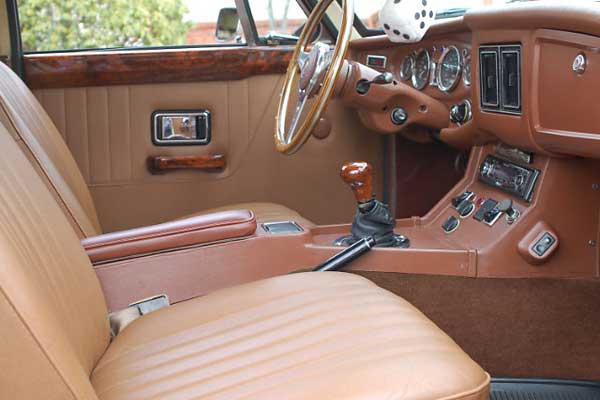 MGB-GT Interior with Custom Wood Trim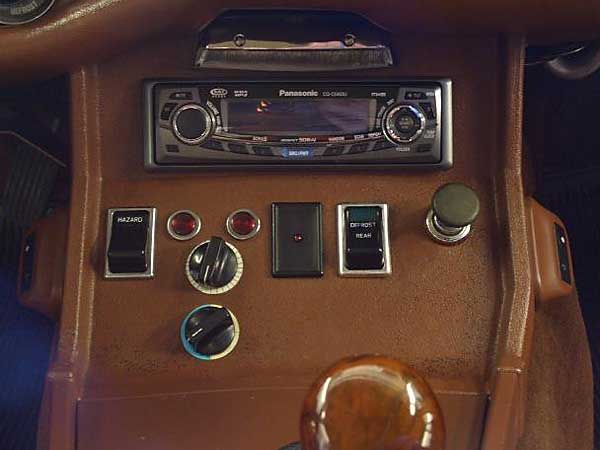 MGB Center Console with HVAC Controls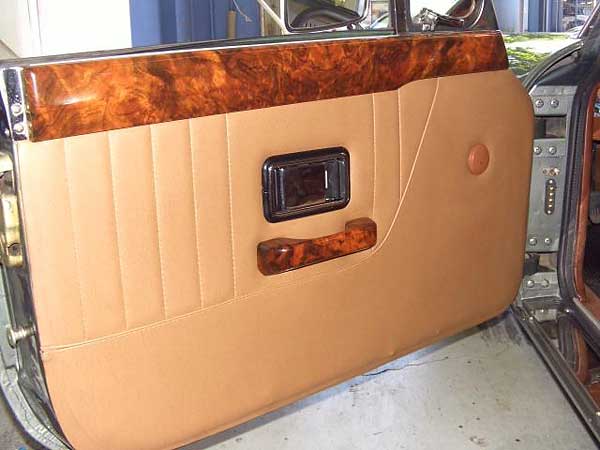 Burled walnut door trim.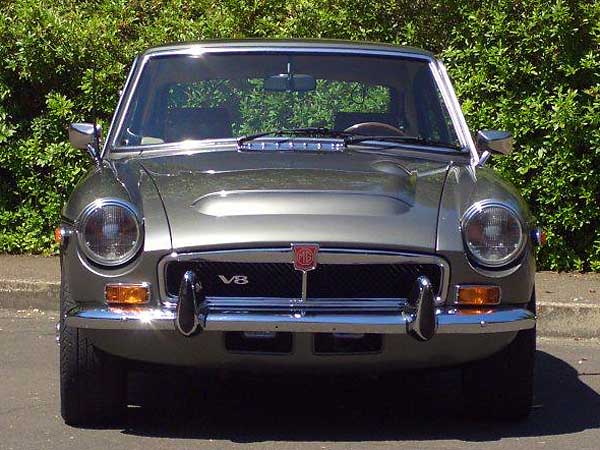 MGC-style bonnet.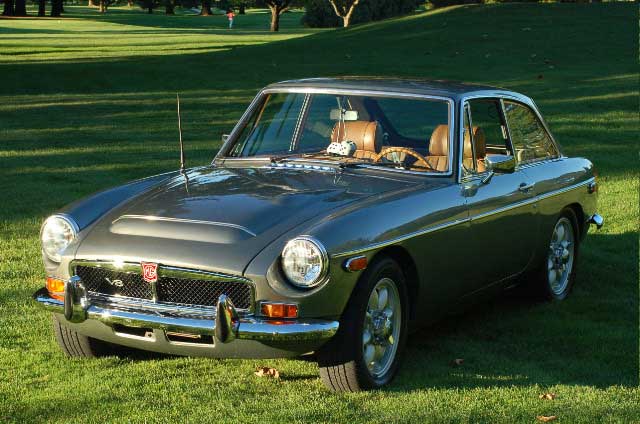 1999 Ford Crown Victoria Spruce Green paint.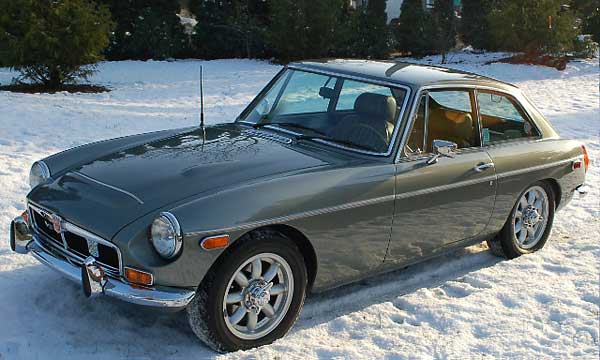 MGB-GT in the Snow.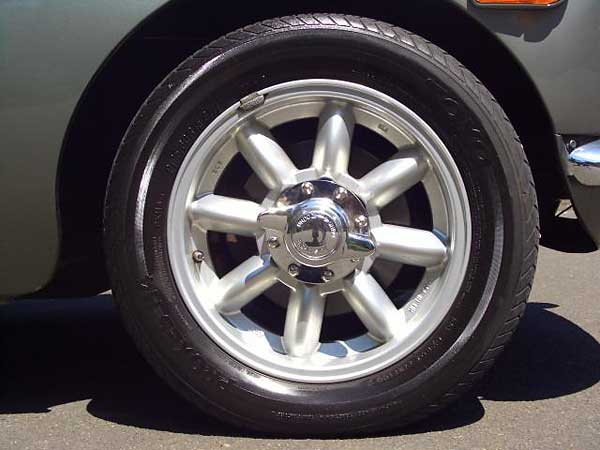 Minilites with true knockoffs.