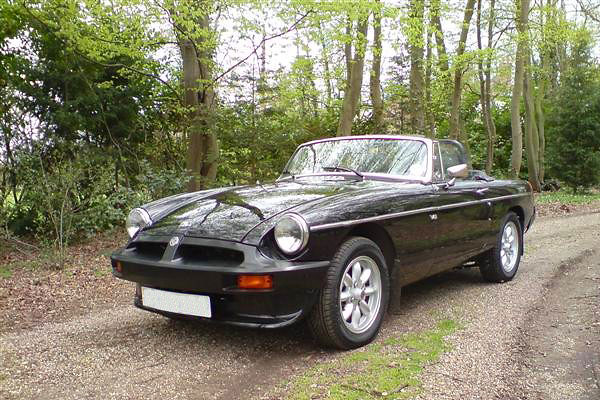 Paul Avery's 1977 MGB with Rover 3.5L V8
as published in British V8 Magazine, Volume XVI Issue 1, May 2008

Owner: Paul Avery
City: Essex, UK
Model: 1977 MGB
Engine: Rover 3.5L V8
Conversion by: owner and his dad.
Engine:
Rover SD1 3.5L V8, overbored 0.020". New 9.75:1 compression ratio pistons. Isky "262" mild "fast road" cam. Mallory Dual Point distributor. High power coil. Remote oil filter. Delco alternator. Clive Wheatley engine steady bar. Note: the Edelbrock valve covers were made for small block Chevy, but they were installed with laser-cut steel adapters.

Induction:
Offy Dual-Port intake manifold and Weber/Edelbrock 500 carburetor, re-jetted to suit.

Cooling:
new MGB V8 radiator, with twin electric fans as per the factory V8 model.

Exhaust:
full stainless system with block hugger tubular manifolds and single silencer.

Transmission:
rebuilt late Rover LT77 5 speed. Standard SD1 flywheel and clutch. MGB V8 master cylinder. Custom prop shaft.

Rear Axle:
3.07:1 gear ratio and Quaife limited slip differential.

Front Susp.:
new MGB V8 front springs and Spax adjustable telescopic dampers.

Rear Susp.:
Koni telescopic dampers and new leaf springs.

Brakes:
cross-drilled and grooved front discs, Kevlar "V8" pads. All new standard rear brakes. Braided stainless steel brake lines.

Wheels/Tires:
Minilite 15x6.5J wheels with 195/60R15 tires.
(The photos below show Paul's previous "factory" MGB GT V8 Dunlop 14-inch wheels.)

Body:
MG "Special Tuning" front spoiler. Aley roll bar.

Interior:
new leather seat upholstery.

Completed:
almost there!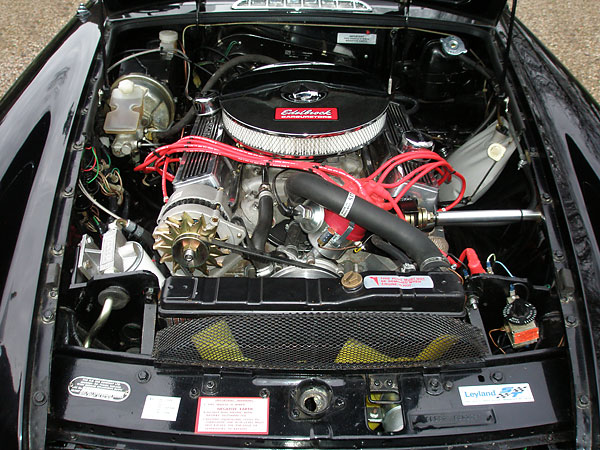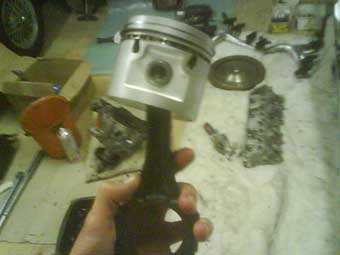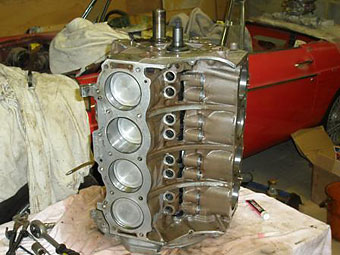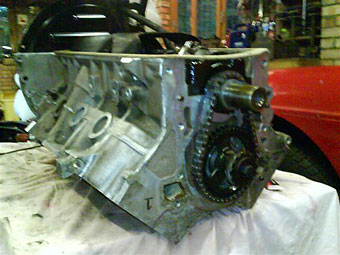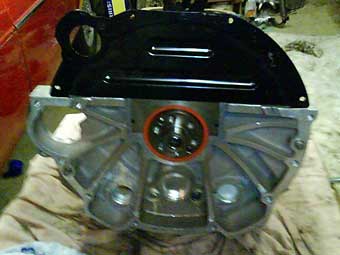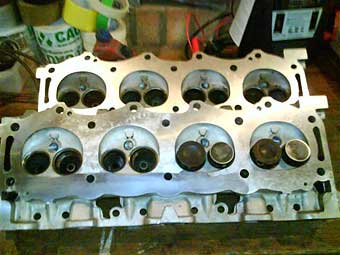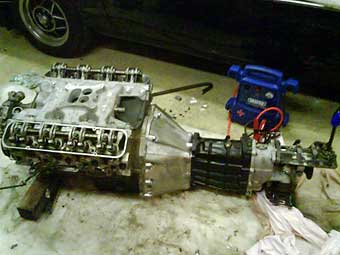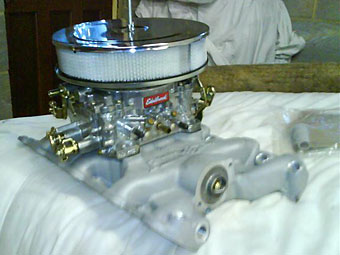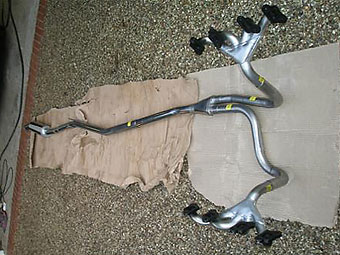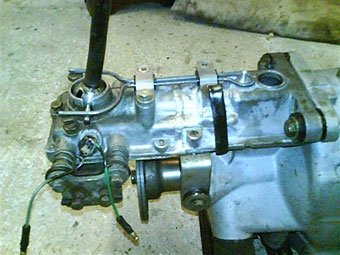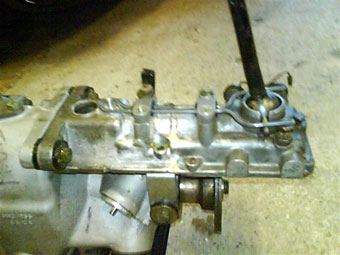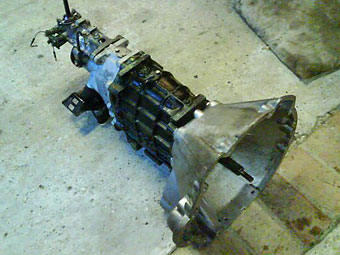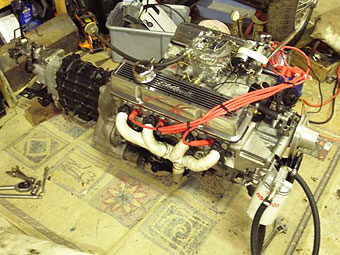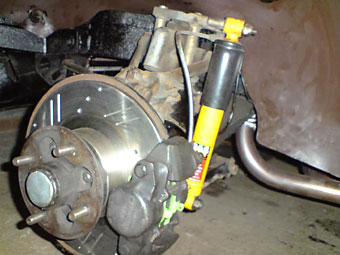 Enjoying this article? Our magazine is funded through the generous support of readers like you!
To contribute to our operating budget, please click here and follow the instructions.
(Suggested contribution is twenty bucks per year. Feel free to give more!)