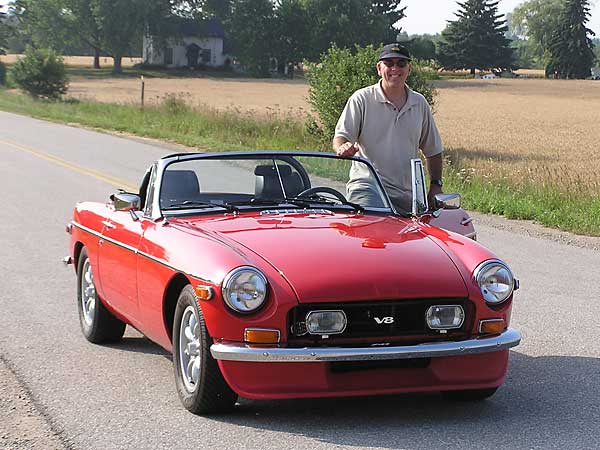 Martyn Harvey's 1977 MGB with Buick 3.5L V8
as published in British V8 Newsletter, Volume XV Issue 2, April 2007

Owner: Martyn Harvey
City: Waterloo, Ontario CA
Model: 1977 MGB roadster
Engine: 1961 Buick 3.5L with 10.5:1 compression ratio pistons
Induction:
Offenhauser dual plane manifold, Carter 400cfm 4bbl carburetor, stock Buick cam.

Ignition:
Jacobs electronic ignition system (with Buick distributor).

Cooling:
1964 Ford Falcon radiator and Spal electric fan (pushing).
Note: The Ford Falcon radiator was an easy swap. The rad is the same width as MGB but is several inches longer. It hangs further down in the air flow but protected behind the front spoiler. It provides excellent cooling with the stock Buick engine and open grille.

Exhaust:
Clive Wheatley stainless RV8-style headers and exhaust system.

Transmission:
MGB 4 speed plus overdrive gearbox.
Note: The MGB overdrive gearbox is adequate for the power of the stock Buick 215 motor. Few people realize that the factory MGB V8 gearbox was essentially the same unit as used in the 4 cylinder models. The ratios were different, but the V8-spec transmission was no "stronger".

F. Suspension:
Ron Hopkinson front suspension and anti-sway bar.

R. Suspension:
Spax telescopic rear shocks and Ron Hopkinson anti-sway bar. Anti-tramp bars.

Rear Axle:
MGC axle (with 3.07:1 ratio).

Wheels/Tires:
"Minator" Minilite replica wheels with Cooper Cobra 195x65x14 tires.

Interior:
Stock MGB gauges with chrome bezels. Leather seat covers. Roll hoop. Alpine CD player.

Body/Paint:
Chrome bumper conversion. Custom grille. Jaguar "Sebring Red".

Completed:
1988 with major upgrades in 2003.

Miles driven:
approximately 60,000 as of January 2007.

Comments:
Be wary about fitting RV8 headers with a Ron Hopkinson front suspension system. The header downpipes and the shock tower can easily bump into each other. The solution is to move the motor further back using appropriate mounts, such as Glen Towery's "A/C" mounts.

This has proven to be a very reliable car with "old" traditional feel.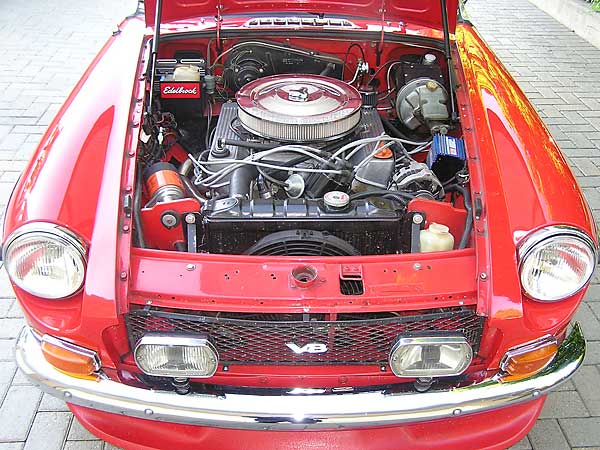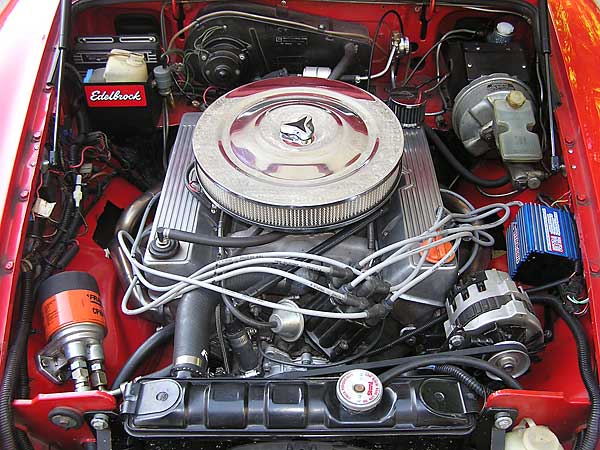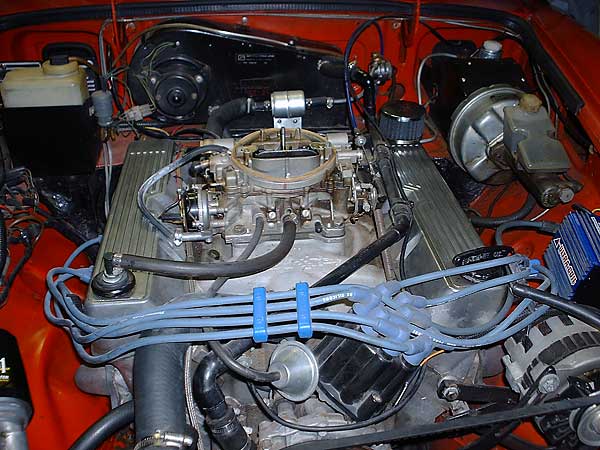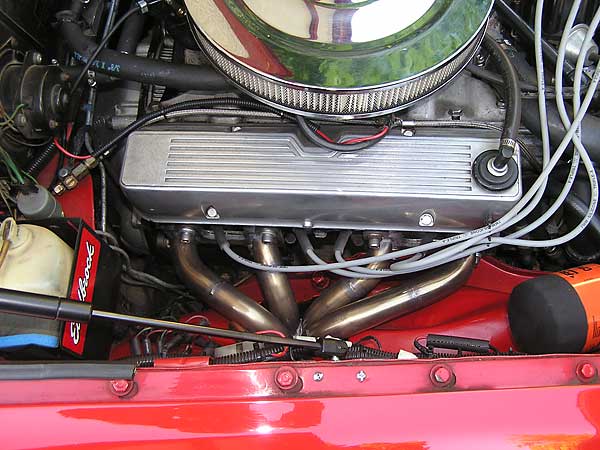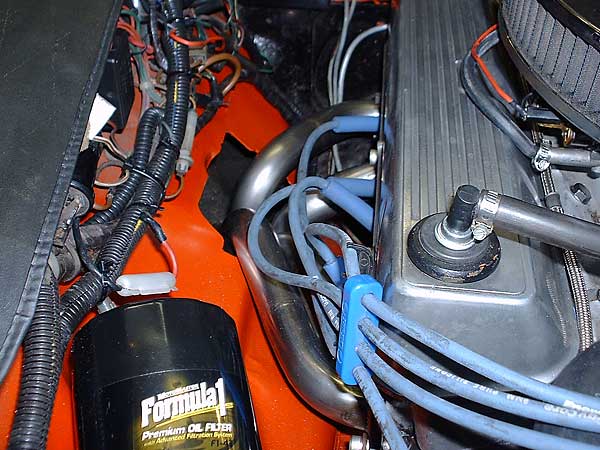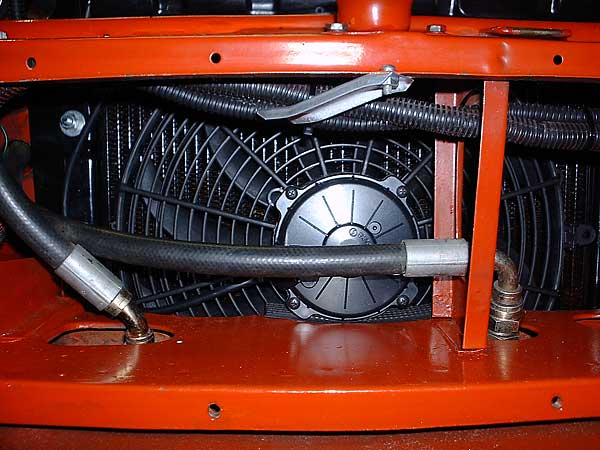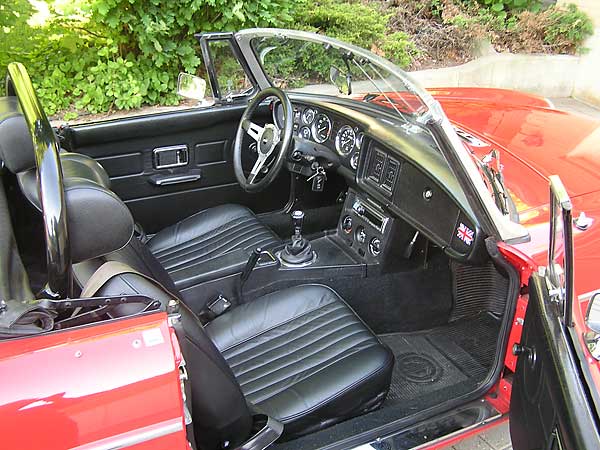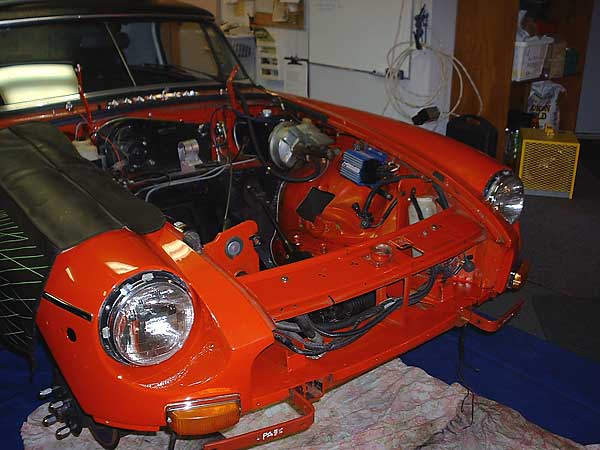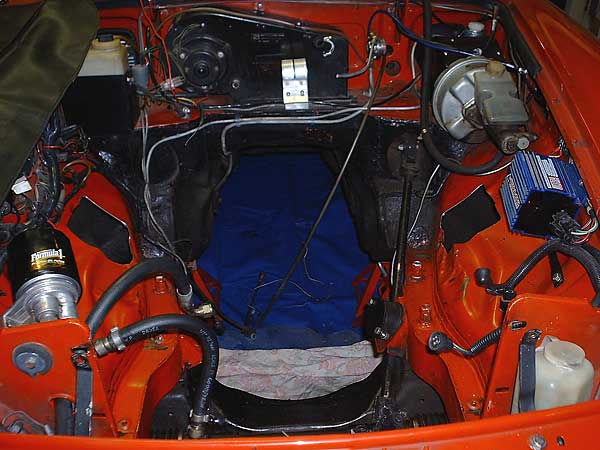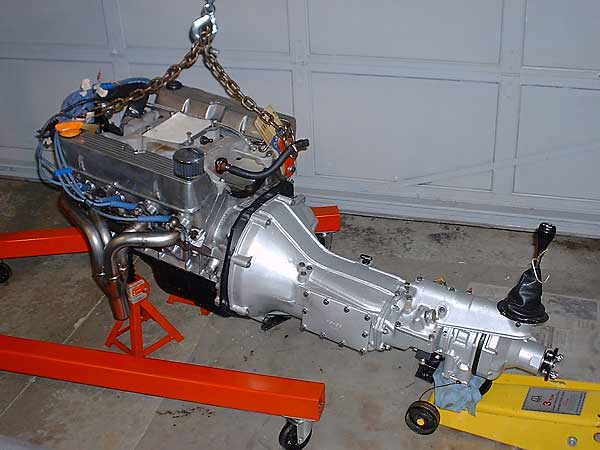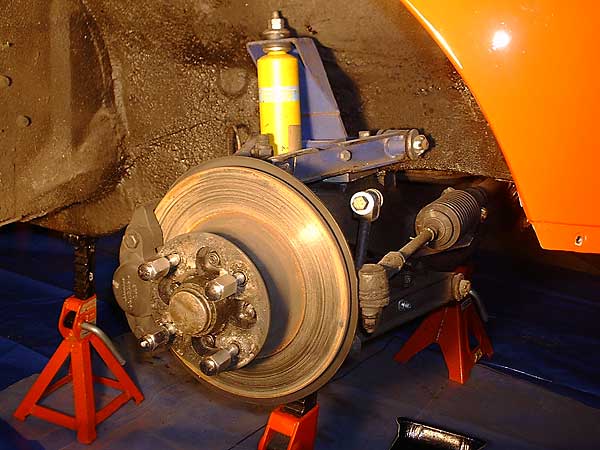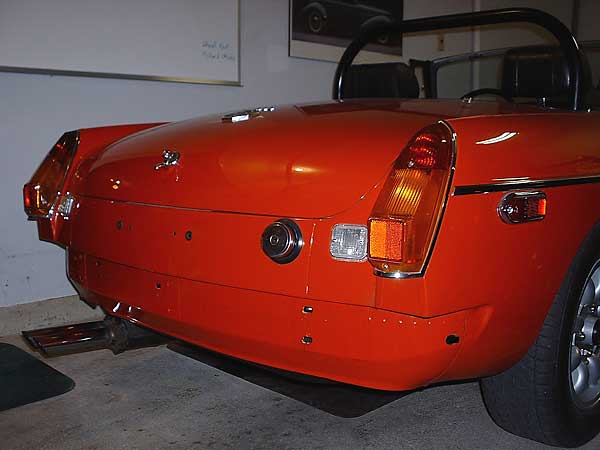 note: compare the before (above) and (after) taillight photos,
and how metal has been added under the lamp assemblies.