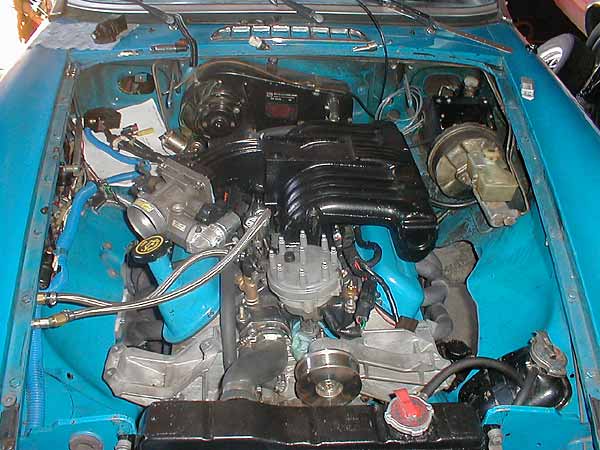 Larry Embrey's MGB with Ford 5.0L EFI V8
(as recorded by Larry Embrey in 2003)
Chassis: Stock MGB, 2420lbs total; 1240lbs front(51%), 1180lbs rear(49%)
Engine: 1999 Ford Explorer block with 17K miles, Ported Ford GT-40X Alum heads, Custom Cam with; 237/247 duration @.050" & .480lift. Est: 360-370hp.
Induction: 1995 Mustang GT intakes with 1995 Cobra electronics.
Exhaust: Custom homemade full-length 1.5" headers with 3" collectors, running to dual 2.5" main exhaust and mufflers with tips ending in front of rear wheels.
Cooling: Stock MGB radiator and 8" ducted fans.
Clutch: 10.5, Mustang 5.0 stock flywheel, stock MGB Clutch master cylinder with McLeod/Weber HTOB.
Trans: T5-WC from '85 Mustang, .675OD.
Driveshaft: Custom unit using Mustang front yoke and Ford Ranger rear U-joint.
Rear diff: Stock MGB (to be replaced with Ford 8.8)
Brake: All stock recently rebuilt MGB units.
Suspension: Stock, except V8 bushings in front.
Fuel Tank: Early model MGB fuel tank with hard fitted pick-up and a late model sender/pick-up for return line, mounted in normal location.
Fall 2003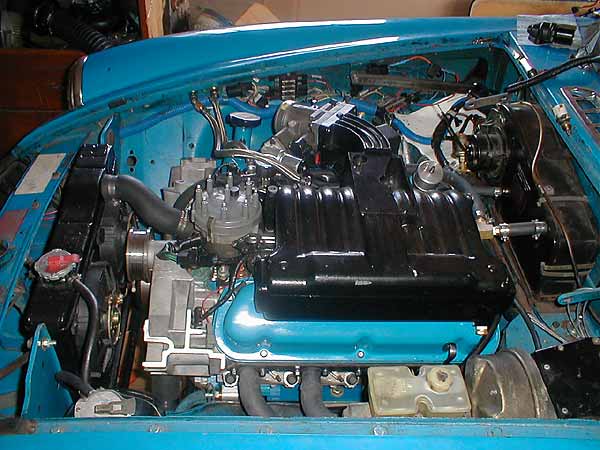 Electronic fuel injection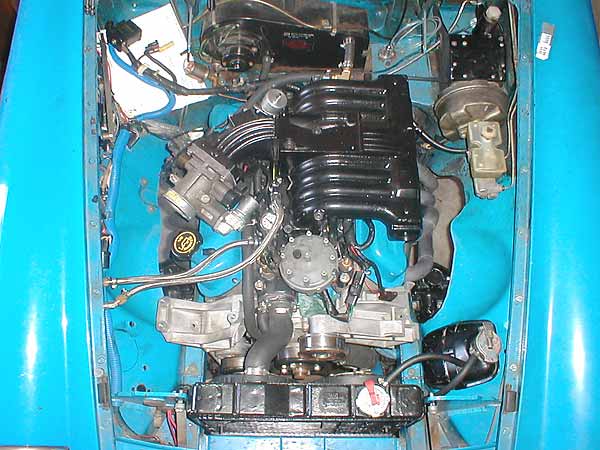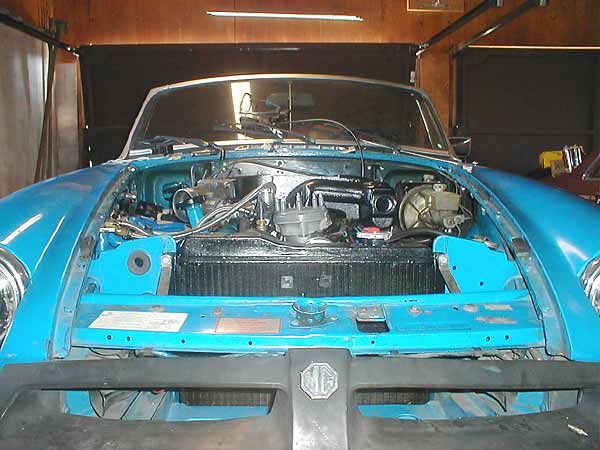 2002 ABFM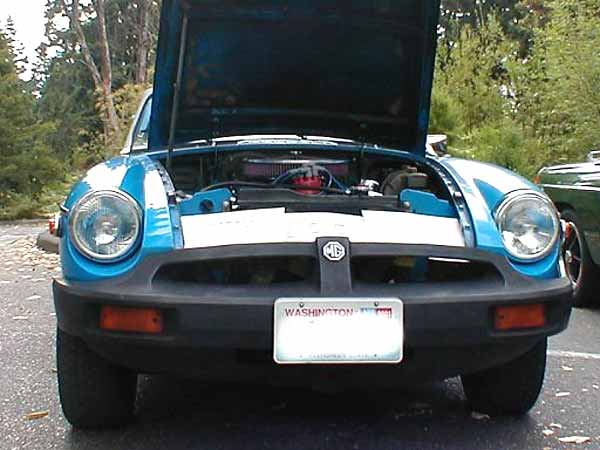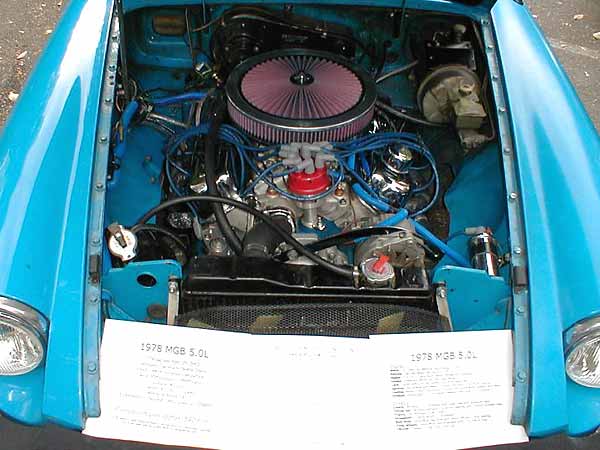 Carter 625cfm carb and K&N air cleaners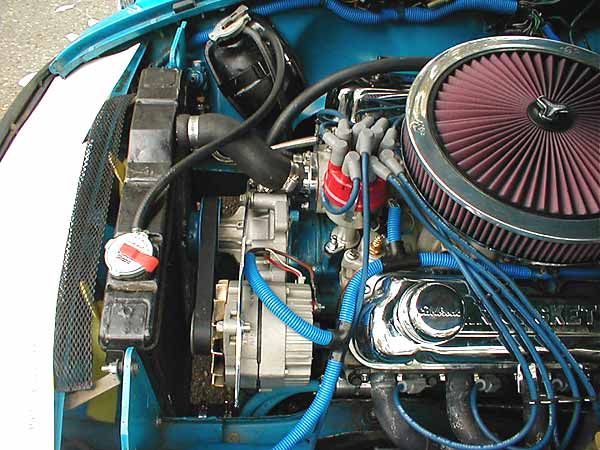 stock 4cyl radiator and custom headers

Finally on the road April 29, 2002