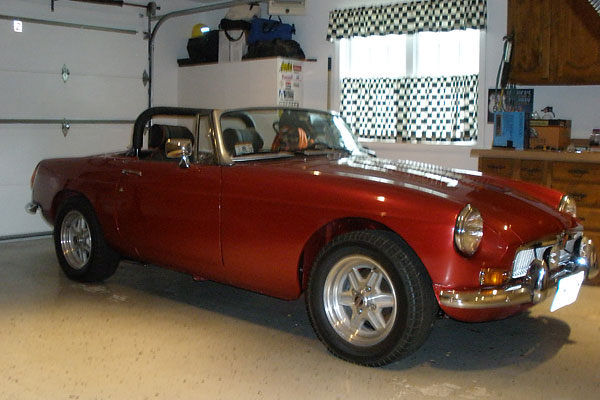 Ken Ritacco's 1977 MGB with Buick 215 V8
as published in BritishV8 Magazine, Volume XVI Issue 2, October 2008
Owner: Ken Ritacco
City: Westborough, MA
Model: 1977 MGB
Engine: Buick 215
Conversion by: owner.
Engine:
Buick 215 rebuilt (balanced and blueprinted) with 10.5:1 compression pistons. Buick four barrel intake manifold with Edelbrock 500cfm carburetor. Pertronix Ignitor ignition. 270/451 cam.

Cooling:
MGB V8 radiator.

Exhaust:
ceramic-coated block-hugger headers, MagnaFlow mufflers, Anza dual exhaust tips.

Transmission:
Borg-Warner T5 5-speed ("world class" version) with 0.63:1 fifth gear.
Weber clutch and hydraulic throw out bearing. Custom fabricated and balanced driveshaft.

Rear Axle:
Ford 8.8 rear axle with 3.27:1 final drive ratio and limited slip differential.

Front Susp.:
2" lowered 550lb springs. Stock shocks with up-rated valves. Poly bushings.

Rear Susp.:
1.5" lowering blocks. Koni tube-shock conversion. Frame connectors added.

Wheels/Tires:
American Racing 14" wheels with M&S 205/60 tires.

Electrical:
stock MGB wiring except with relays added to headlight, fan, and horn circuits.
Modified stock tachometer.

Interior:
Prestige leather interior in black with red piping. Black wool carpet with red piping.

Completed:
July 23, 2008.

Comments:
Car started as a rust free example from the west coast. It was totally disassembled brought to bare metal, sealed, primed, and painted Toyota "Impulse" red with six coats of base color and six coats of clear. Chrome bumper conversion. The engine was rebuild, balanced and blueprinted with new internals and 10.5:1 compression. The transmission was inspected and resealed, as was the rear end. All systems were gone through and all parts replaced with new as necessary. Prestige interior was used: leather seats upper door panels, wool rugs, etc. Gas tank was moved 2" to the left so (dual) exhaust could be run on either side. Frame connectors from Fast Cars Inc. were added from the front leaf-spring hangers forward under the floorboard to stiffen the chassis. This car runs and handles great and is a blast to drive!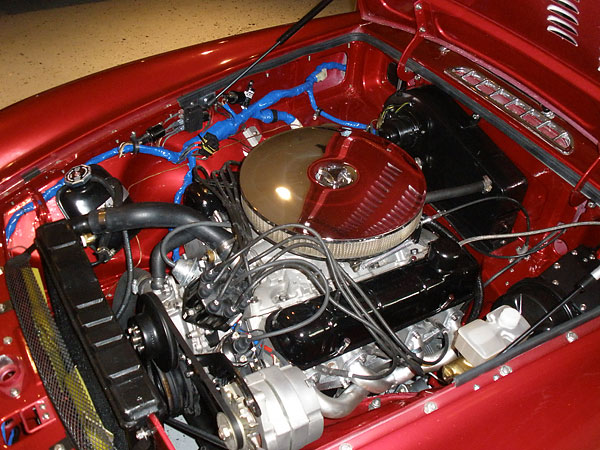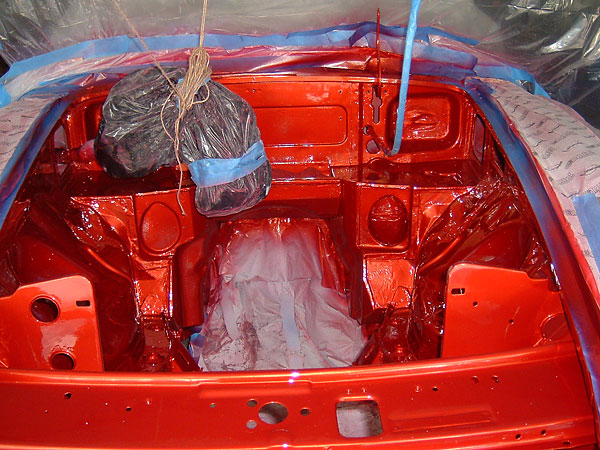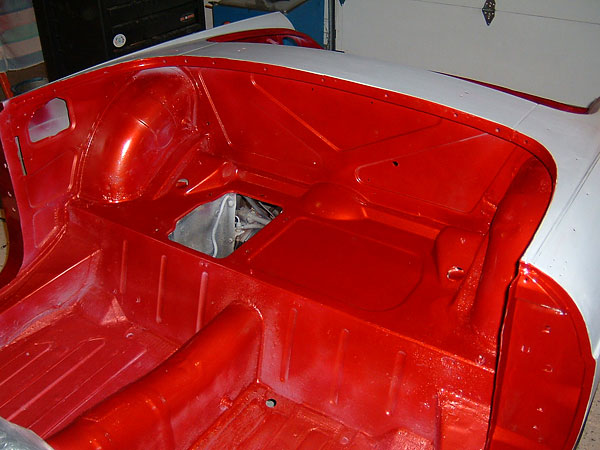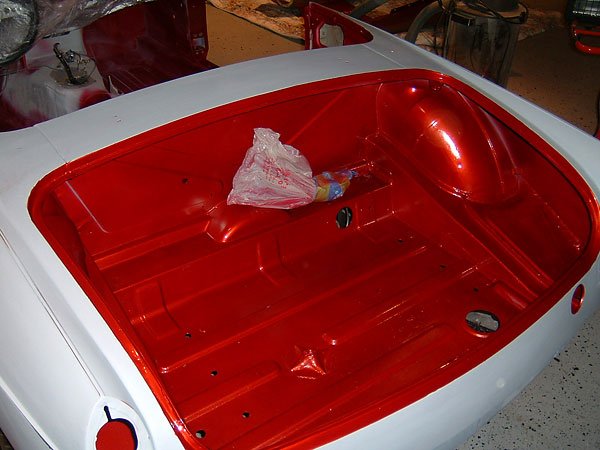 Enjoying this article? Our magazine is funded through the generous support of readers like you!
To contribute to our operating budget, please click here and follow the instructions.
(Suggested contribution is twenty bucks per year. Feel free to give more!)