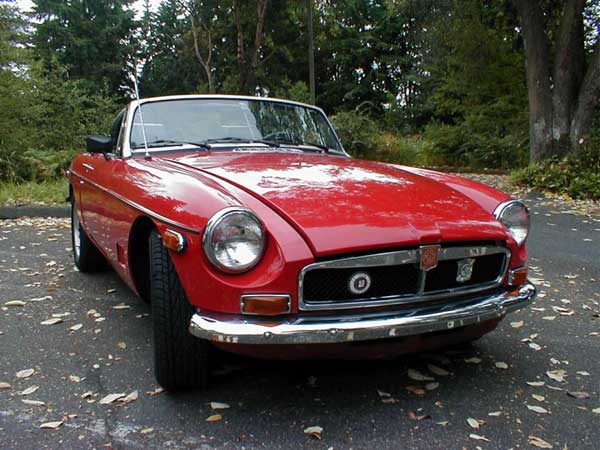 (Photo by Larry Embrey, 2003.)


Ken Bottini's MGB with Rover 3.5L V8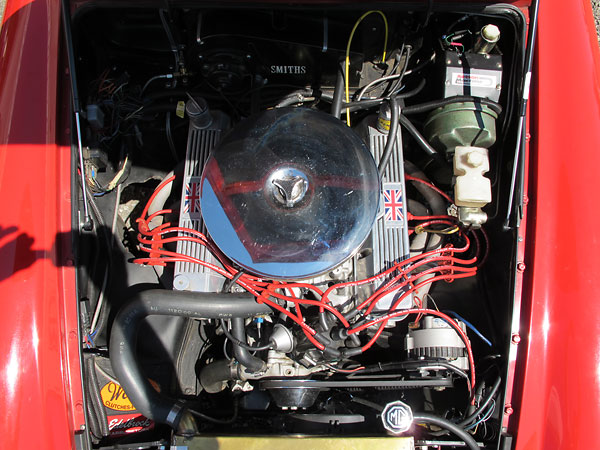 Rover 3.5L aluminum V8 engine.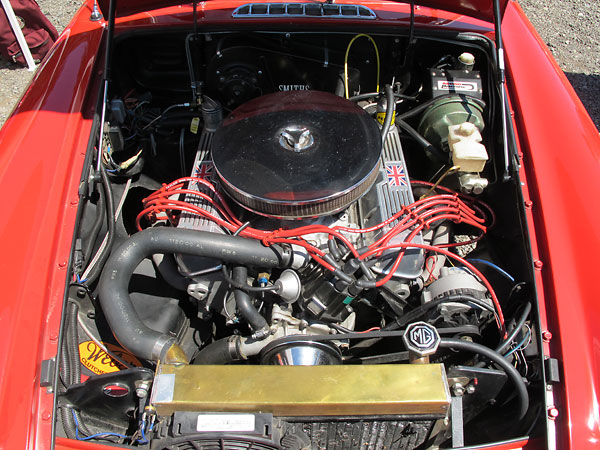 Electric cooling fans - both pushing and pooling - plus a large brass radiator.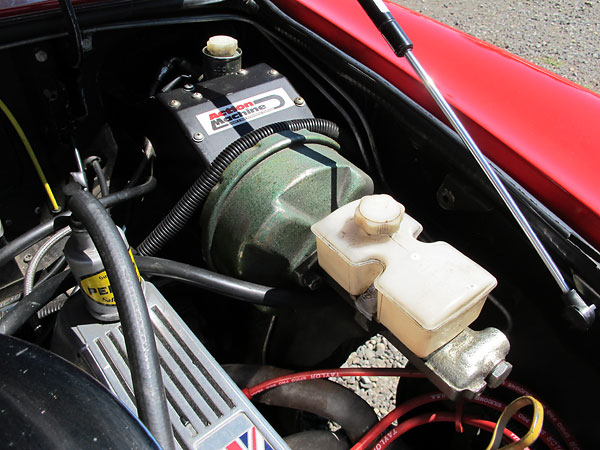 MGB master cylinder, plus brake booster.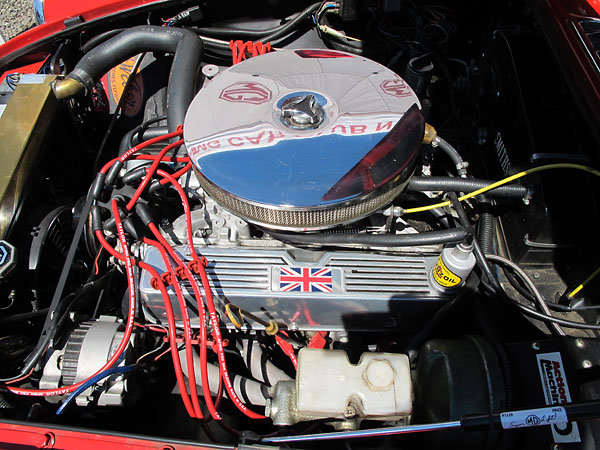 Delco-Remy distributor, with Pertronix Ignitor module installed.
Taylor Spiro Pro 8mm silicone spark plug wires.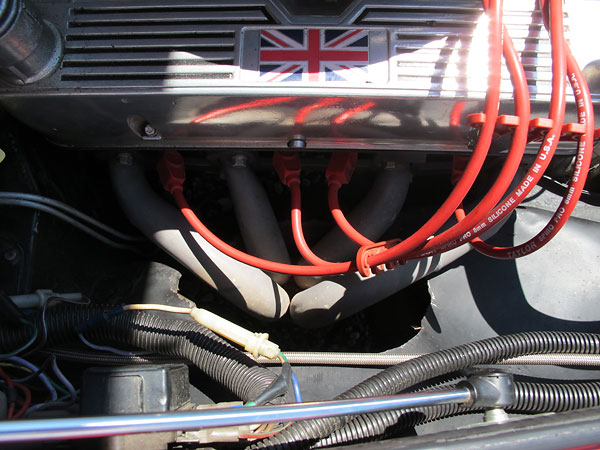 MG RV8-style through-the-wing four into one exhaust headers.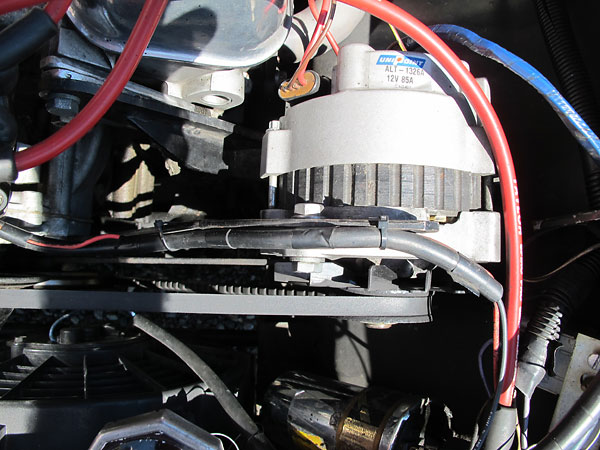 UniPoint 85 amp alternator.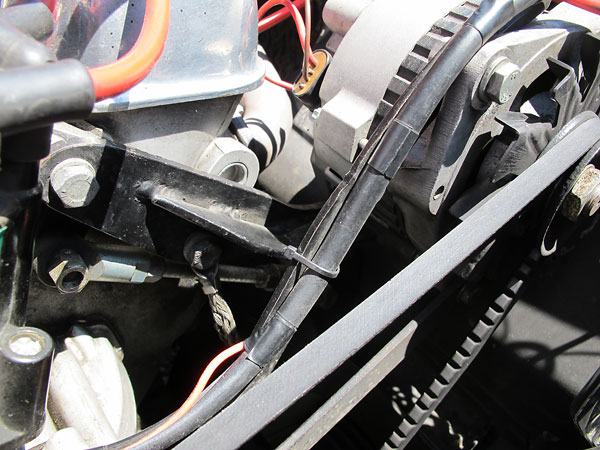 Stiff and robust alternator bracket.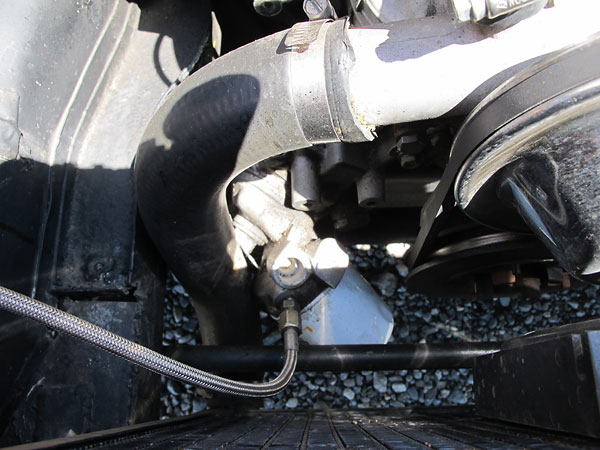 Swiveling oil filter base.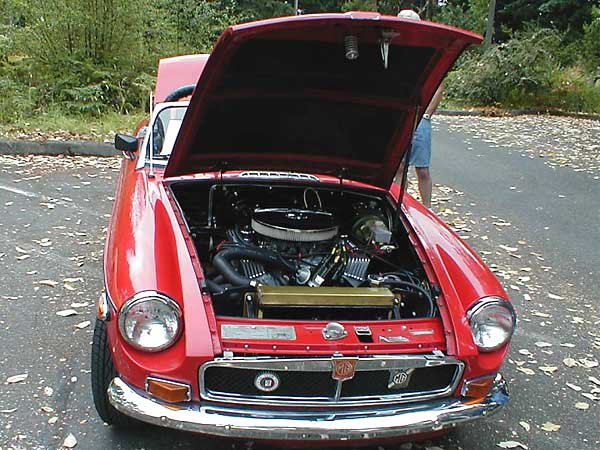 Some years ago, Ken had Offenhauser aluminum valve covers. (Photo by Larry Embrey, 2003.)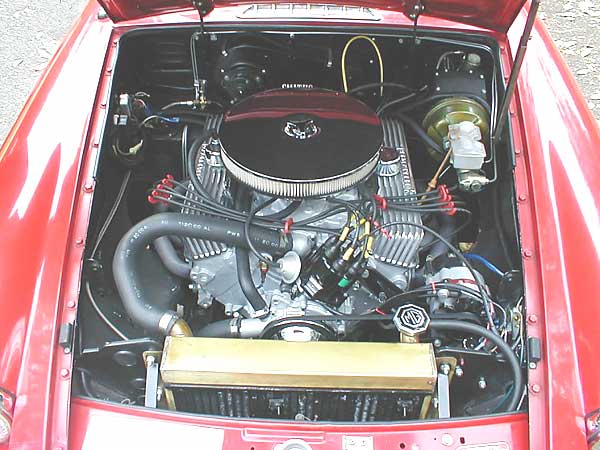 Rover engine and custom brass radiator. (Photo by Larry Embrey, 2003.)


Front Suspension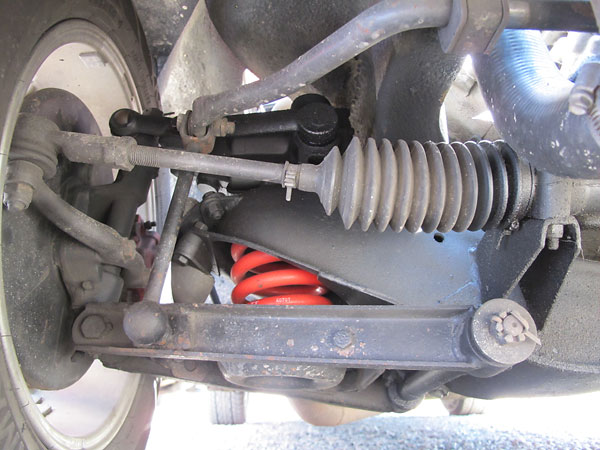 Stock MGB front suspension, except for lowering springs and heavier duty bushings.


Rear Suspension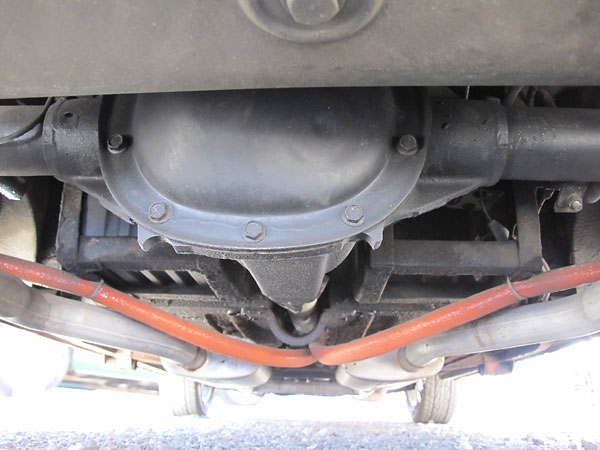 Salisbury axle. Dual mufflers, with crossover pipe.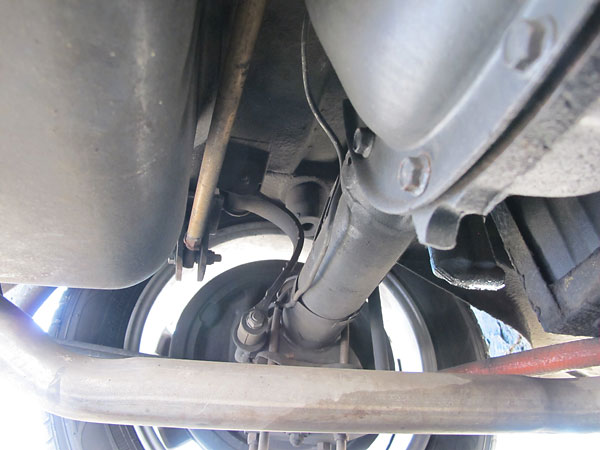 Home-made Panhard rod keeps the rear axle centered under the car's body.
(Note also that knee-action shock absorbers are employed.)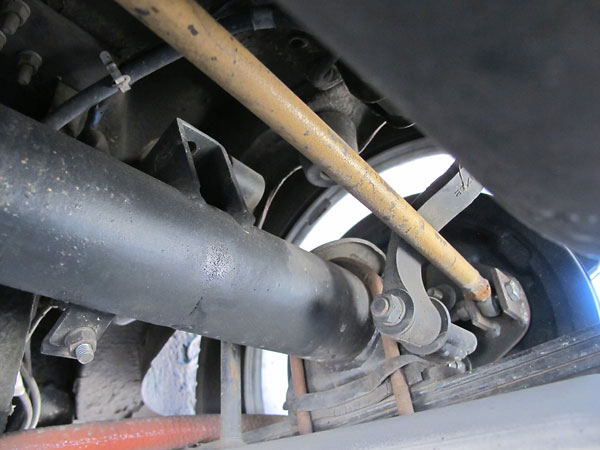 The Panhard rod mounts to the body at one end, and the axle at the other.


Interior Trim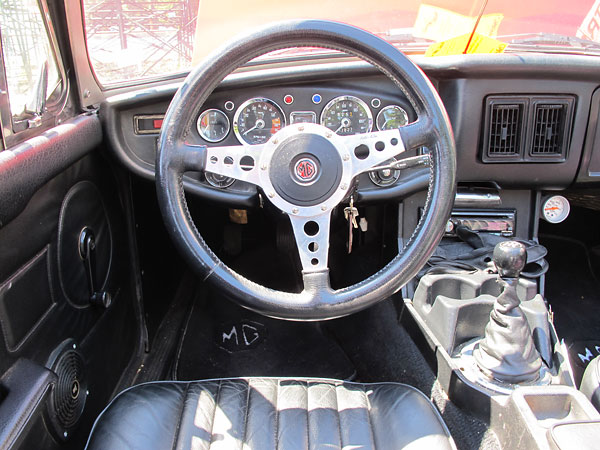 Moto-Lita steering wheel.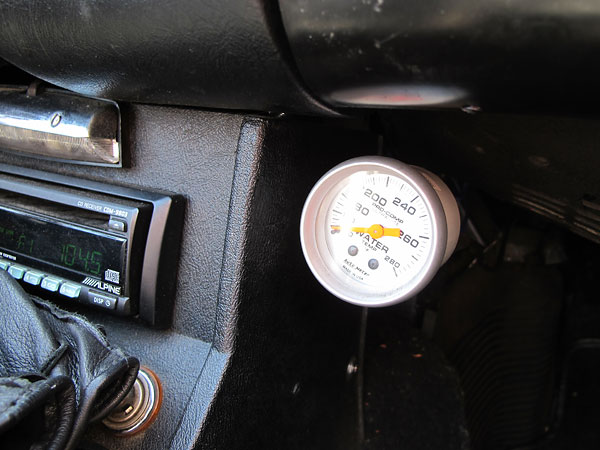 AutoMeter Pro Comp coolant temperature gauge (140-280F).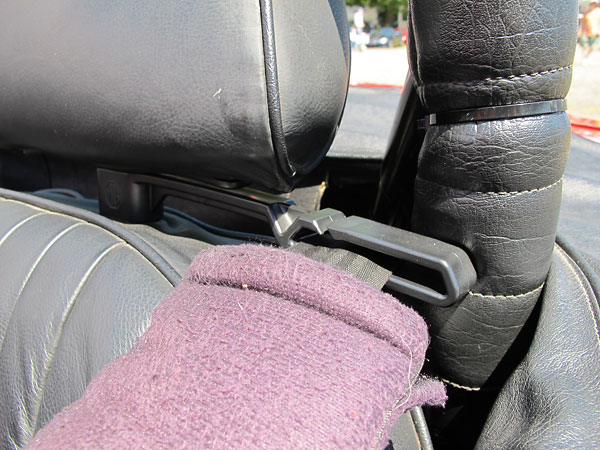 Shoulder harness stand-off brackets: highly recommended!


Exterior Details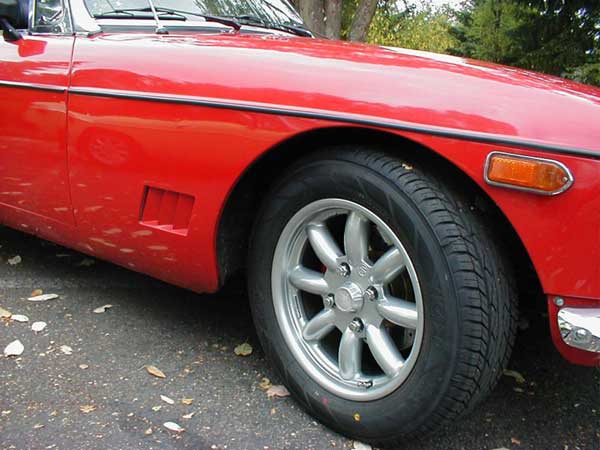 Shark gills from a BMW M3.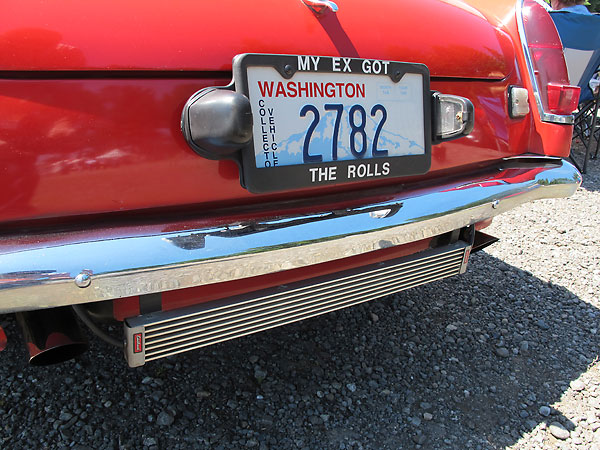 This Edelbrock Fuel Cooler is good for about 25 extra horsepower plus three MPG!



"My Ex Got the Rolls"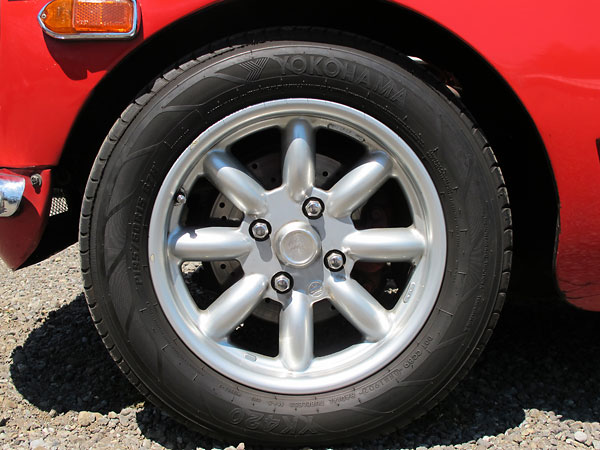 Compomotive 8-spoke aluminum wheels.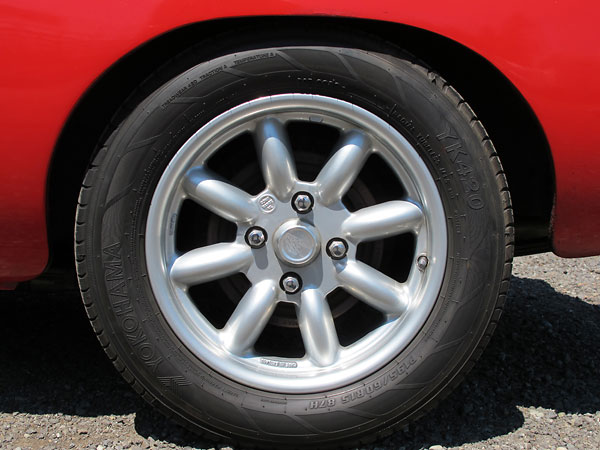 Yokohama YK420 tires (P195/60/R15 87H).