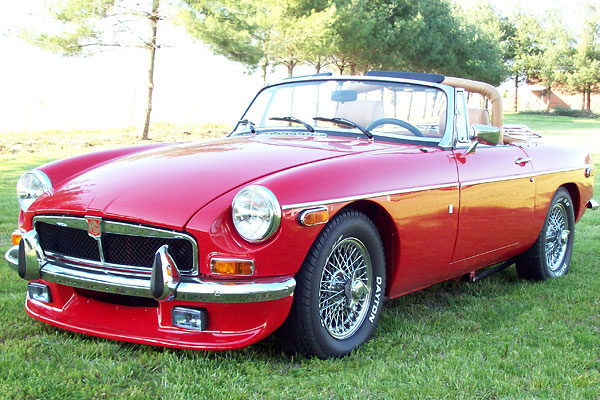 Joe Hutcherson's 1976 MGB with Chevy 4.3 EFI V6
as published in British V8 Newsletter, Volume XV Issue 2, September 2007
Owner: Joe Hutcherson
City: Campbellsville KY
Model: 1976 MGB roadster
Engine: 1991 Chevrolet S10 4.3 V6
Conversion performed by: Joe and Terry Hutcherson
| | |
| --- | --- |
| Engine: | all stock, including the original throttle-body fuel injection. |
| Exhaust: | custom made. (Note: it's more of a fabricated manifold than a header.) 3" tube collector dumping into two 2.5" Supertrapp mufflers. |
| Transmission: | 700r4 automatic. Home-made driveshaft. |
| Rear axle: | stock MGB. |
| Front susp.: | stock MGB, with spacers added above coil springs. Ford power steering rack was retrofitted after initial project completion to reduce steering effort. |
| Rear susp.: | stock MGB, plus home-made traction bars. |
| Brakes: | stock MGB, with cross-drilled rotors. |
| Wheels/Tires: | stock. |
| Electrical: | S10 wiring harness. Electronic S10 Autometer speedo and tach. |
| Other: | air conditioning. Major reconstruction was done to fit a large air conditioning condensor and radiator. Modified center console to add air conditioning controls (and automatic transmission shifter.) Custom roll hoop. Rubber-to-chrome bumper conversion. |
| Completed: | August 2002. Driven about 5000 miles so far (as of May 2007.) |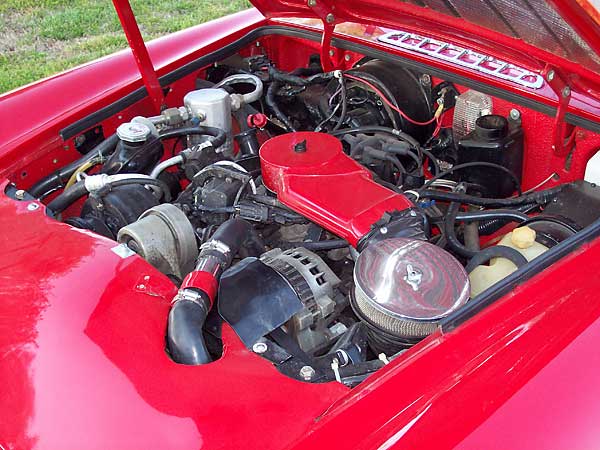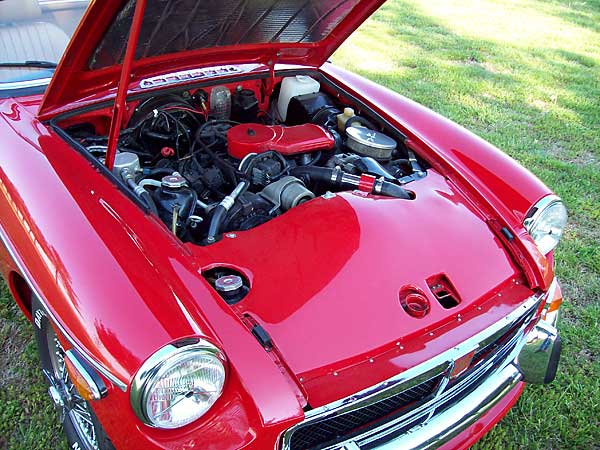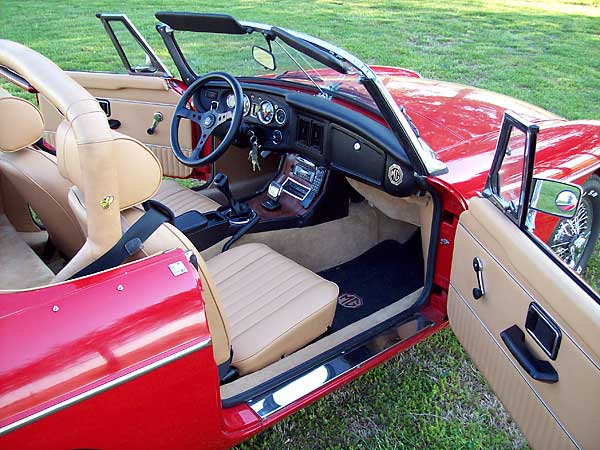 "How It Was Done"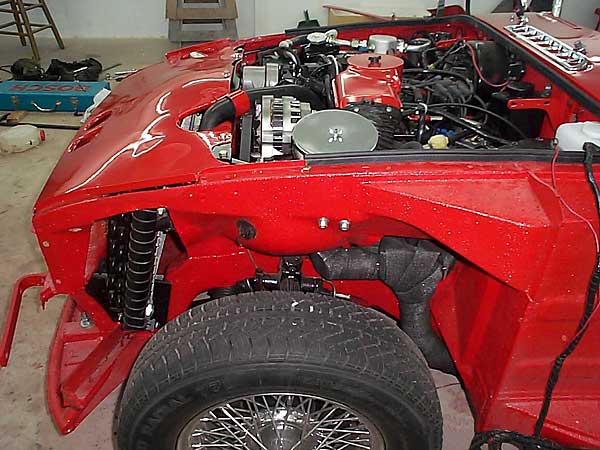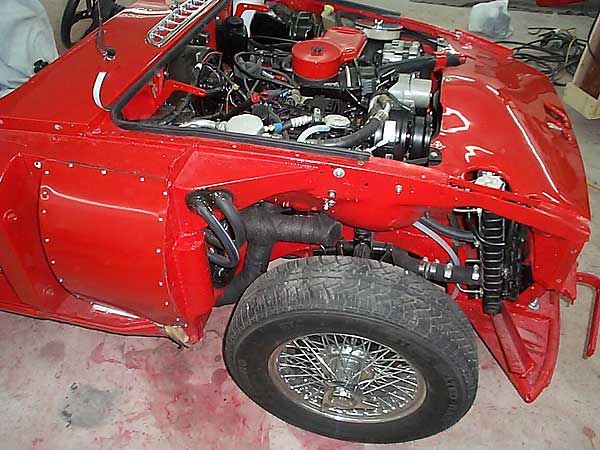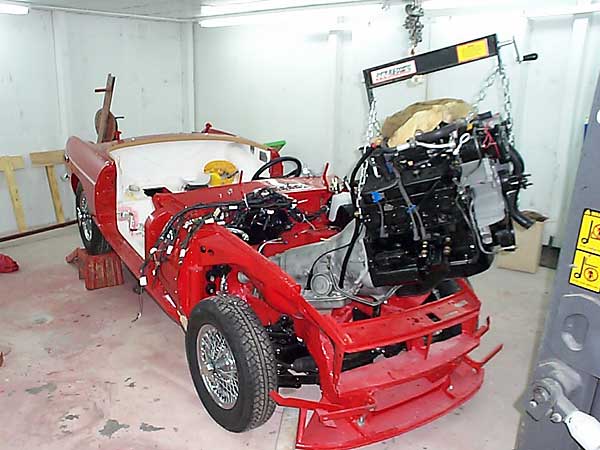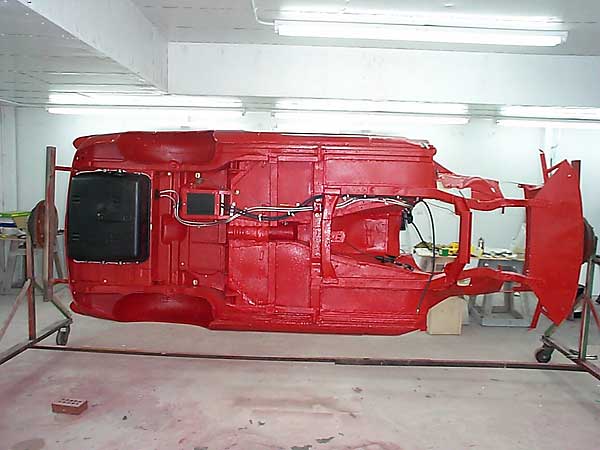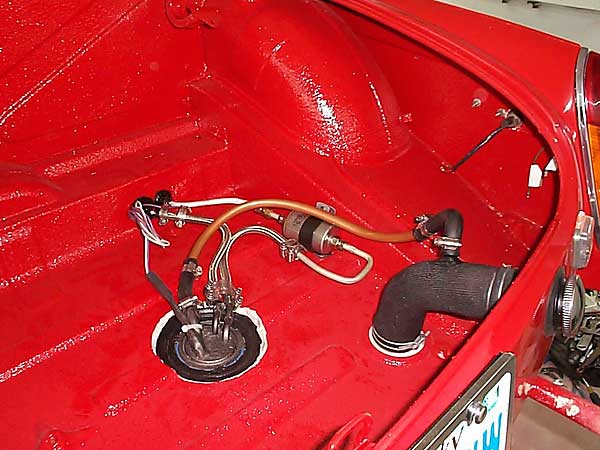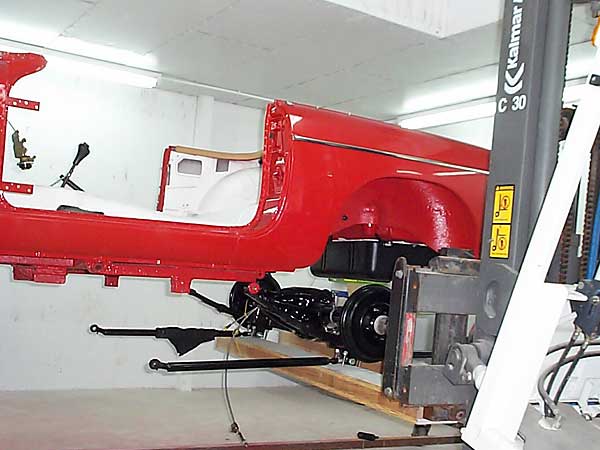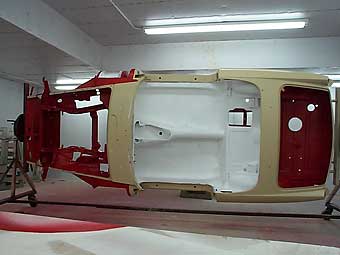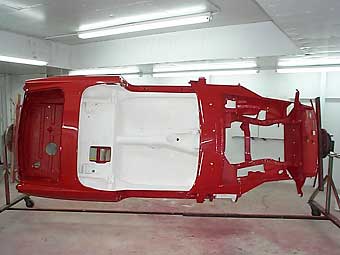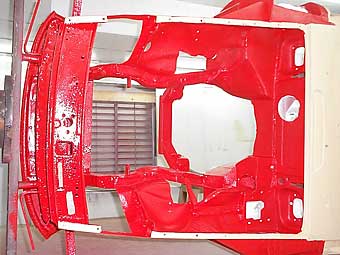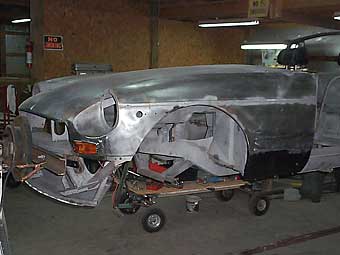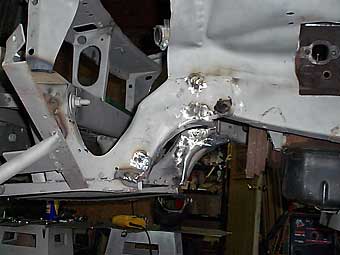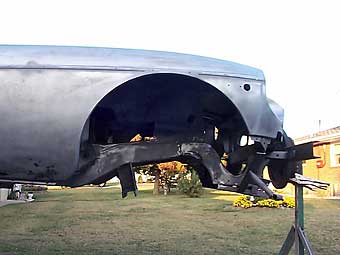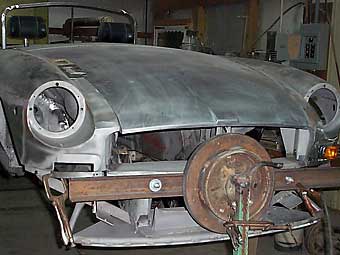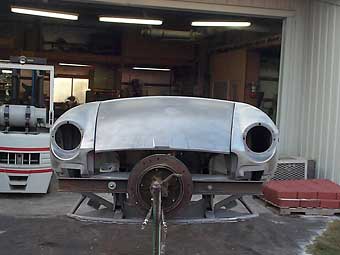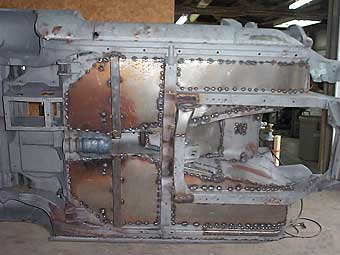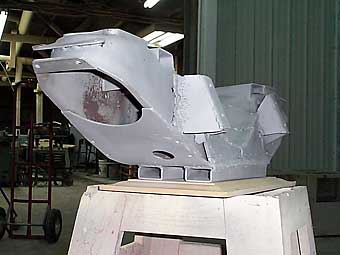 Floor pans, floor reinforcements, and strengthened crossmembers.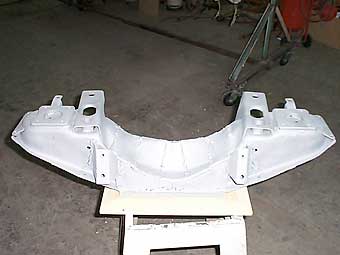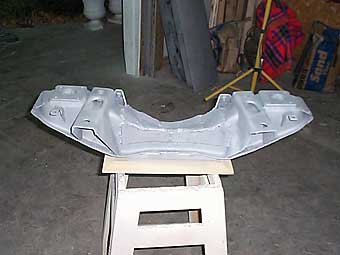 Modifications of the front suspension crossmember.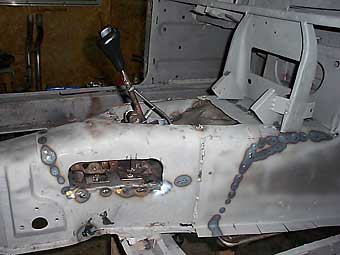 Mounting of the automatic-transmission shifter.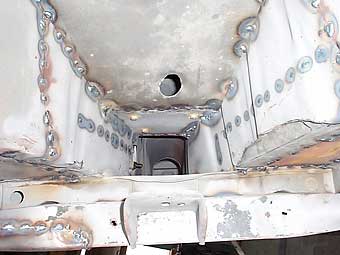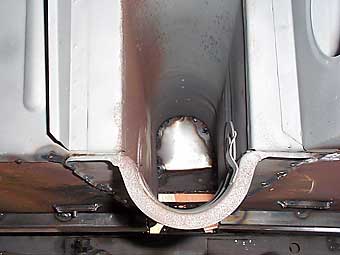 Modifications to the transmission tunnel.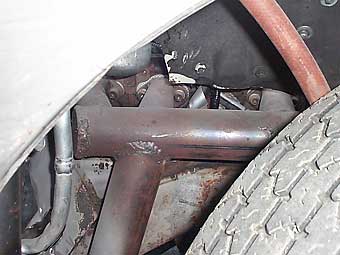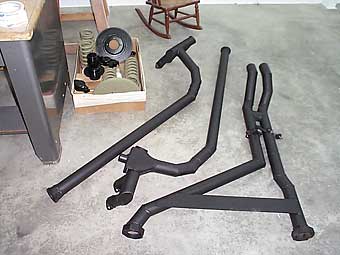 Custom exhaust manifolds and pipes.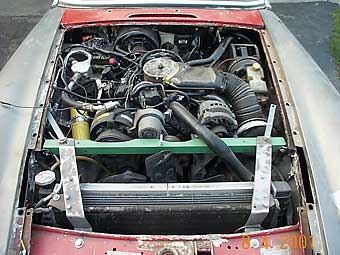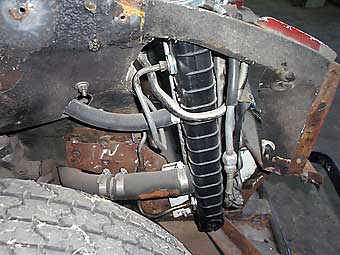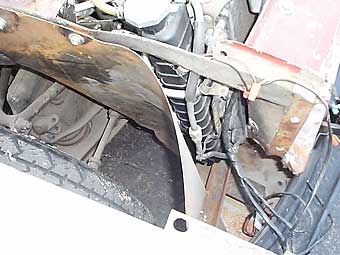 Radiator and air-conditioning condensor.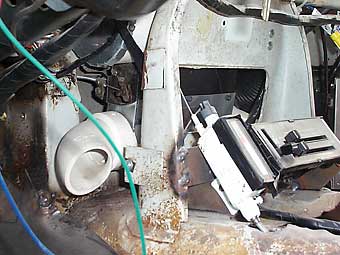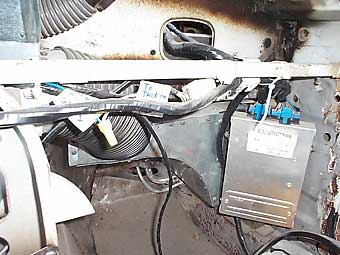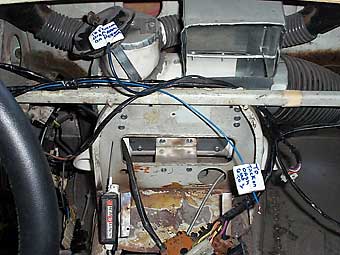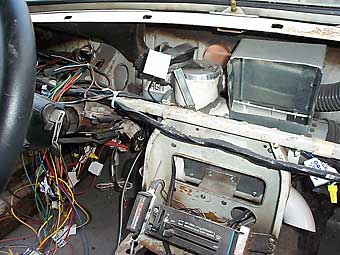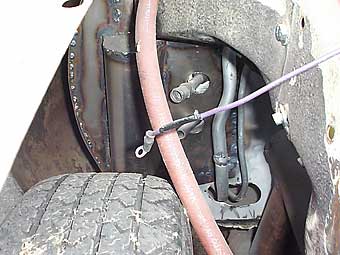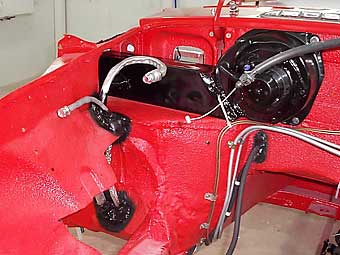 Air conditioning!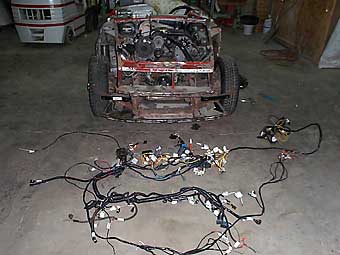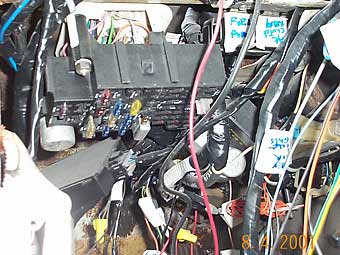 Chevy S10 wiring harness and fuse block.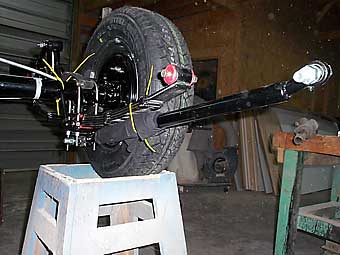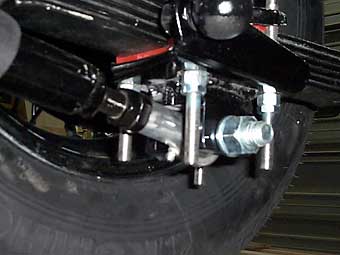 Homemade traction bars.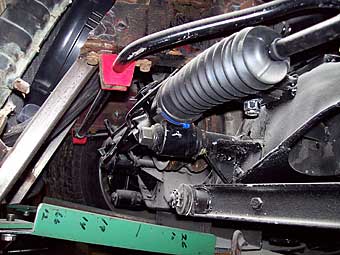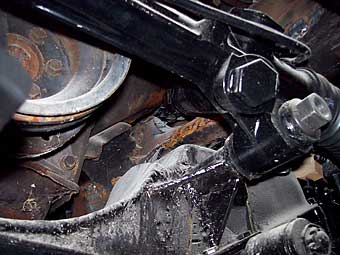 Ford power steering rack.