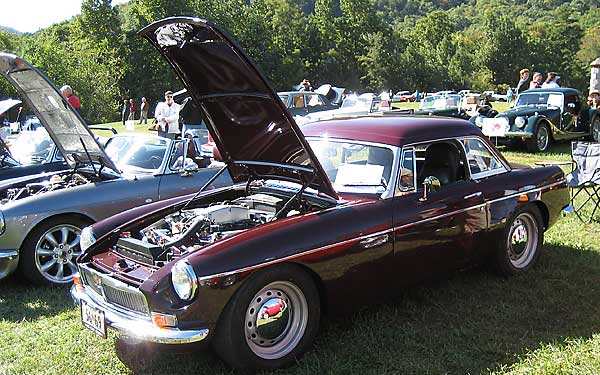 Jim Stuart's 1966 MGB with Rover 4.0L EFI V8
as published in British V8 Newsletter, Volume XV Issue 1, April 2007
Owner: Jim Stuart
City: Montgomery Village, MD
Model: 1966 MGB roadster
Engine: Rover V8
Conversion performed by: Owner
| | |
| --- | --- |
| Note: | This car was first converted to Buick 215 power with Edelbrock 500CFM carburetor. In this form, it was "completed" in about 2001. Later, it was upgraded to Rover hot-wire EFI, and then the engine was replaced with a 4.0L Rover. |
| Cam: | Slightly lumpy. |
| Cooling: | D&D copper/brass radiator. |
| Exhaust: | Dual exhaust with mufflers and resonators. The gas tank was centered to facilitate symmetrical construction. |
| Transmission: | Chevy T-5, with 0.63:1 5th gear. Custom driveshaft. |
| Clutch: | McLeod HTOB, Chevy (Goodwrench) S-10 clutch. |
| Rear axle: | Ford 8" / MGB hybrid axle with positraction and 3.55:1 gears. (Note: I originally fitted a 3.07:1 MGC differential.) |
| Front susp.: | Rebuilt stock MGB, with polyurethane bushings, and M&G aftermarket sway bars. |
| Rear susp.: | Rebuilt stock MGB. |
| Brakes: | Stock. |
| Wheels/Tires: | Factory 15" steel wheels (1966 vintage by 6" wide. Very hard to find!) Original hub caps. |
| Electrical: | I completed a major rewire of the entire car. There are now 22 circuits, and all feature printed wires for easy troubleshooting and future modifications. |
| Other: | Air conditioning. Color-matched hard top. |
| Comments: | Like most conversions, this was and is an evolving project. I started with a pretty clean 1978 body, and decided to back date it to a 1966 with a metal dash, 2 wipers, 1966 interior/door handles, and A/C hidden in the dash using the original heater controls. This was, of course, mega times more work than anticipated. I took the car in the original mechanical form to the V8 meet in Sebring with the hood in primer, paint & pinstripes per the original car owner, the interior mostly done. It was several years later that the car was finally painted, then more time went by and I got bored and changed over to hot-wire Rover fuel injection. A bit more time went by and a rebuilt 4.0 Rover came along. |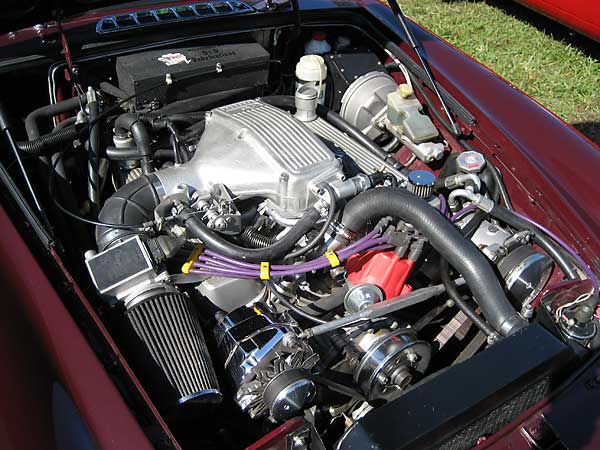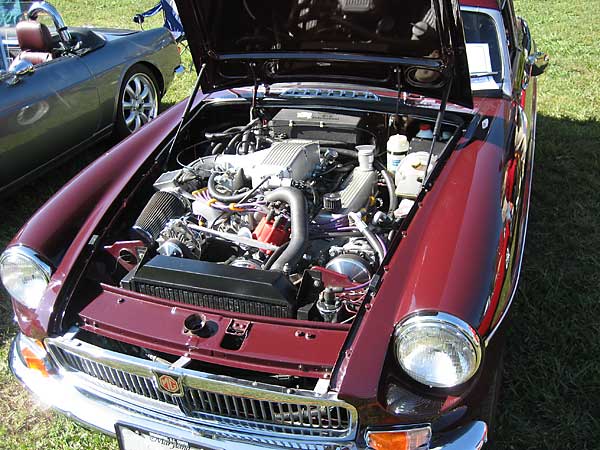 "How It Was Done"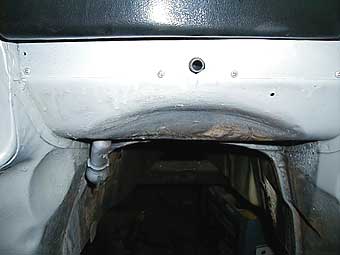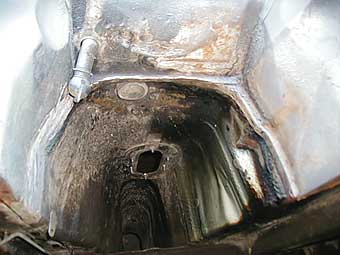 Tunnel Mods to Clear the T5 Transmission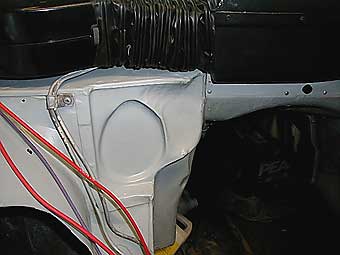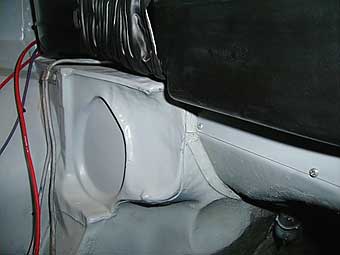 Passenger-Side Footbox Bulkhead and the AC Evaporator Housing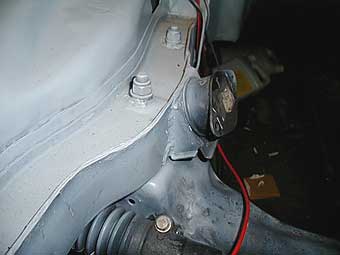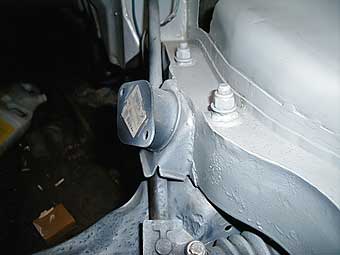 MGB Motor Mounts (late model style)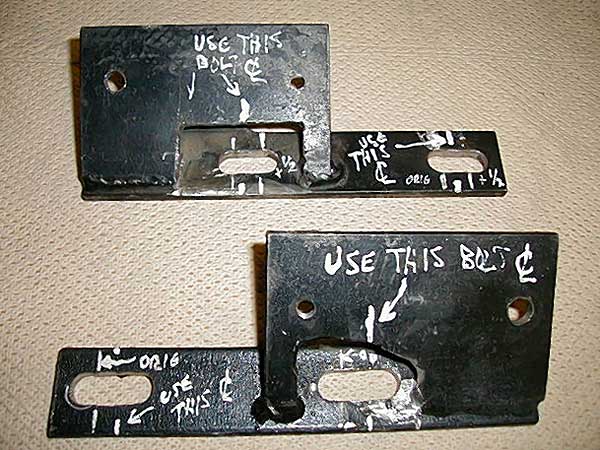 Modifications to the Motor Mount Adaptors for More Set-Back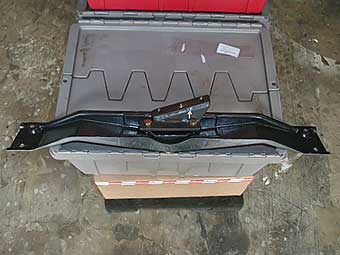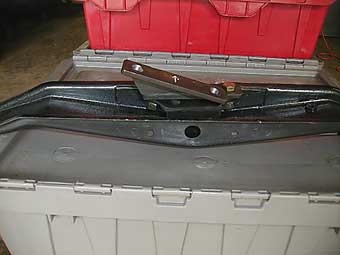 Rear Crossmember (modified with adapter for the T5's slanted mounting)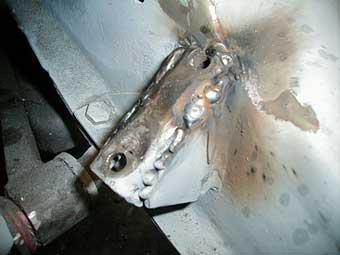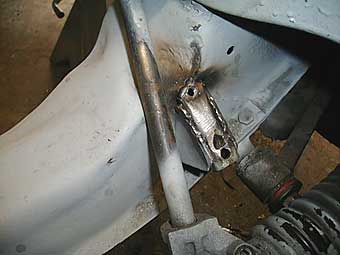 Mods to the Steering-Rack Mounts (to clear serpentine-belt and front cover)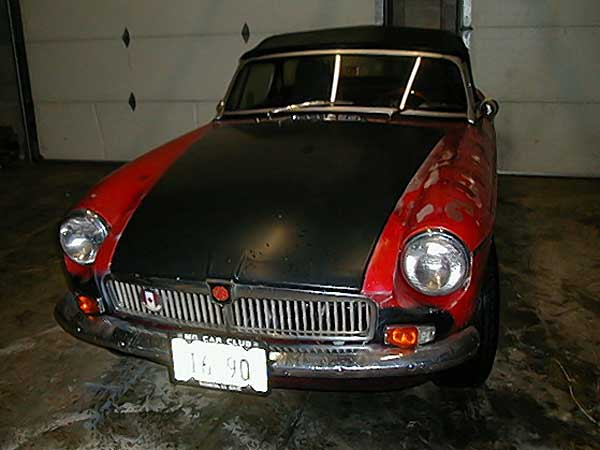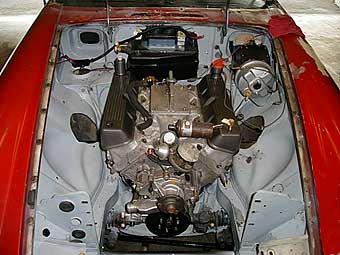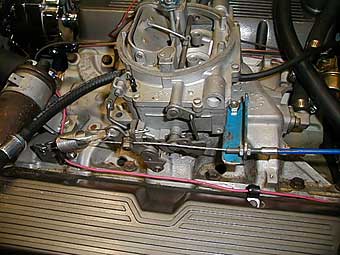 Trial Fitting of the Engine, and Setting Up the Throttle Cable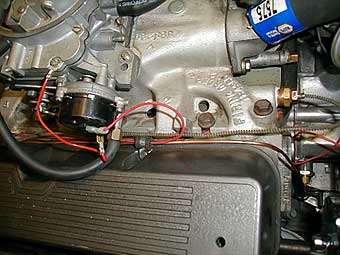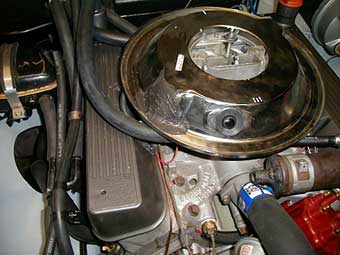 Setting Up The Electric Choke, and Modified Dropped-Base Air Cleaner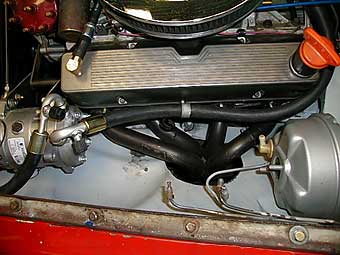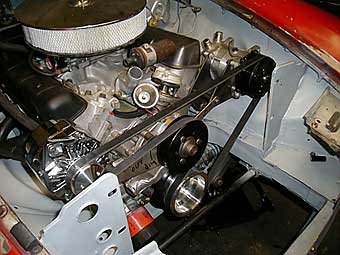 Trial-Fitting RV8-style Headers and Serpentine-Belt Assembly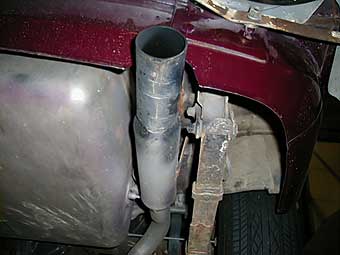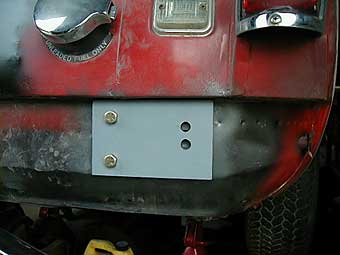 At Right, an Adaptor for a Chrome Bumper (this was originally a rubber-bumper body)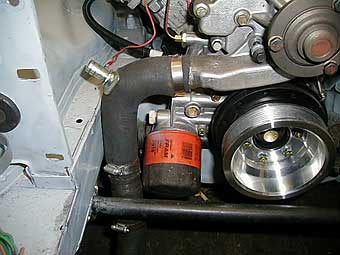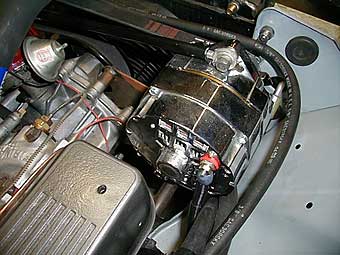 The Oil Filter Clears The Rack!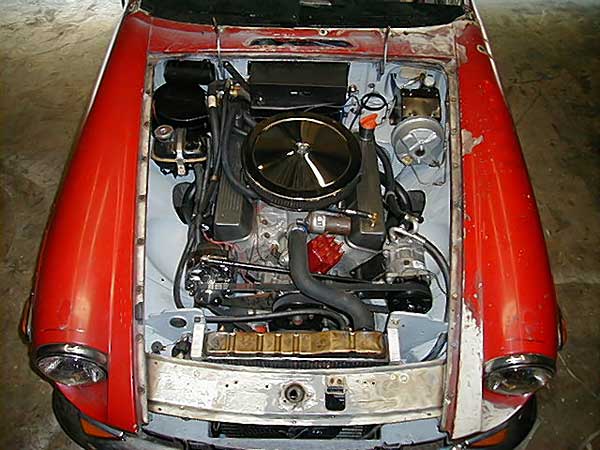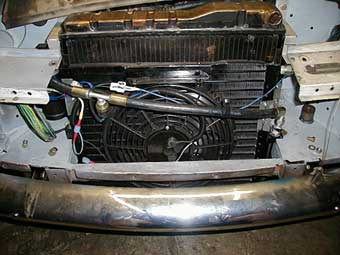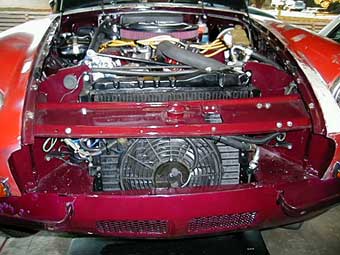 Jim Pioneered the "Removeable Slam Panel" Trick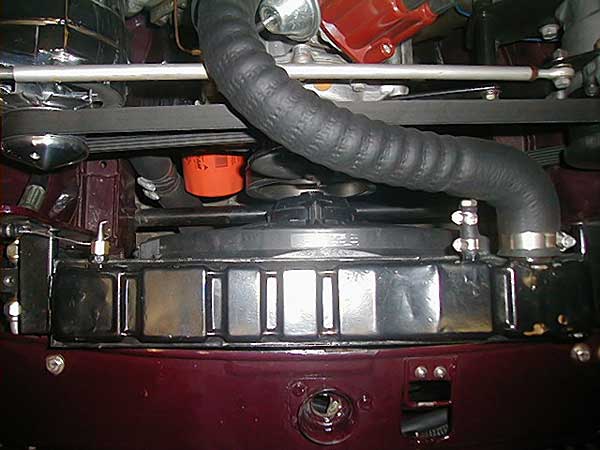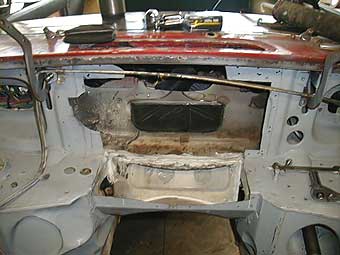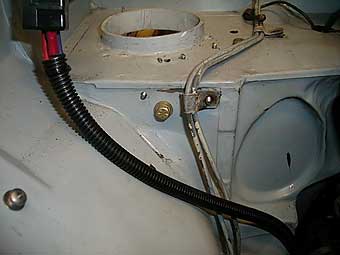 Firewall and Bulkhead Modifications for A/C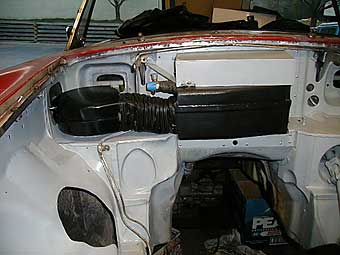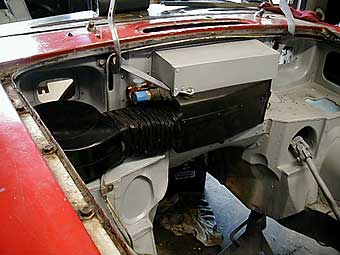 Trial Installation of the Evaporator/Heater Core and Fan Assemblies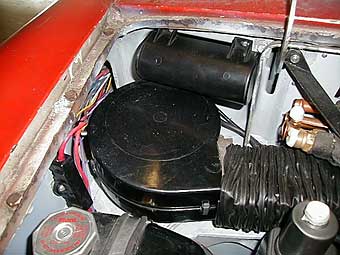 Close-up Photos of the HVAC Fan and the Heater Fittings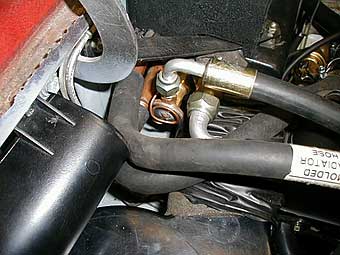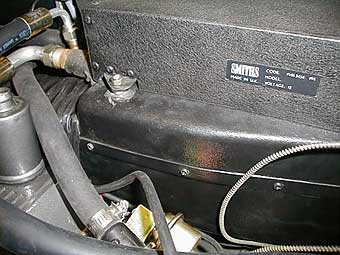 Hose Connections and Finishing Touches on the HVAC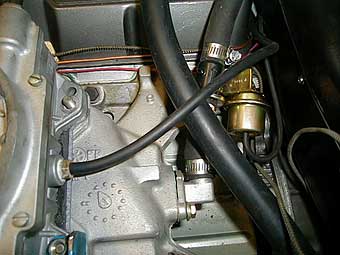 Heater Controls/Valves in the Engine Compartment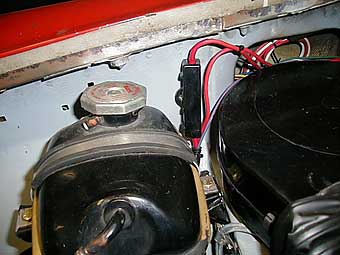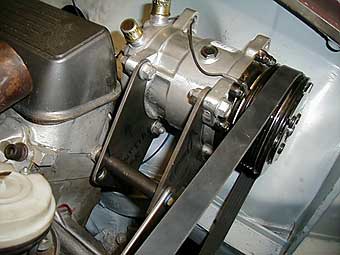 Sanden Air Conditioning Compressor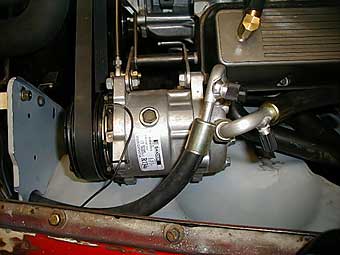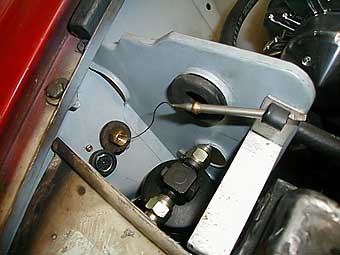 Compressor Hose Connections, and Packaging of the A/C Condensor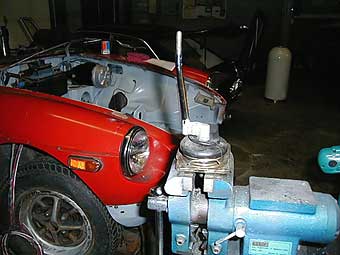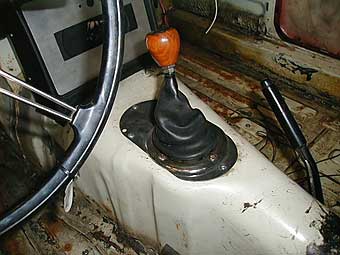 Shifter Welded to an Offset Spacer to Align with Hole in Tranny Tunnel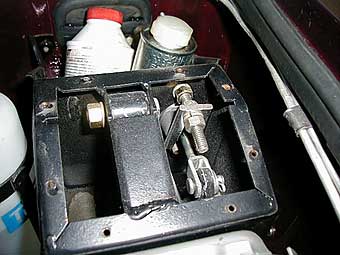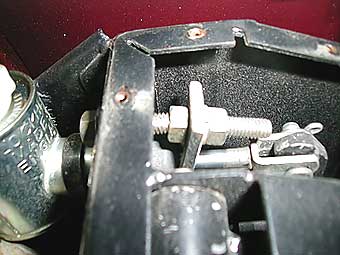 Pedal-Stop to Prevent Hyperextension of the Hydraulic Throw-Out Bearing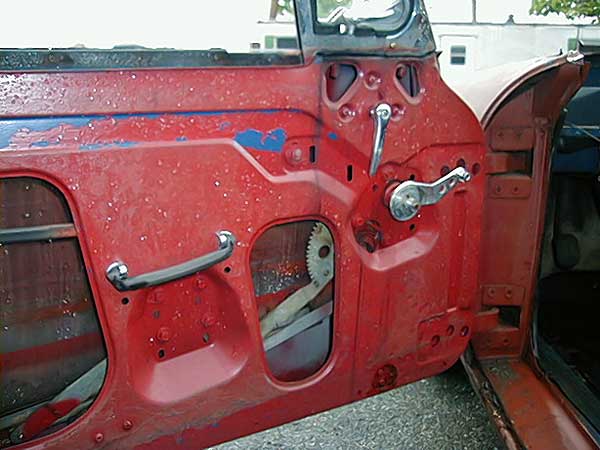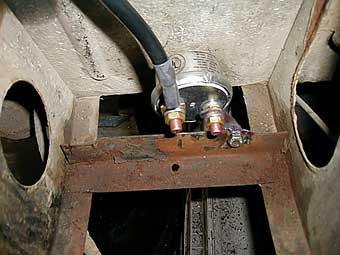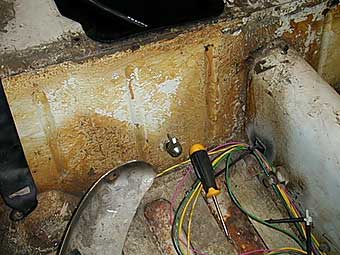 EVERY MGB-V8 should have a battery disconnect switch! (Jim prefers to switch the "Ground" side)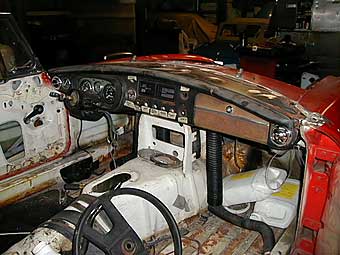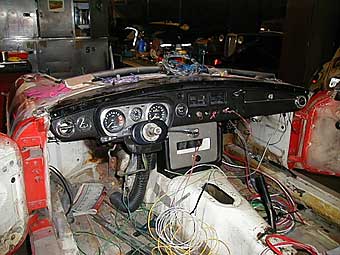 Installation of an Early-Style (steel) Dashboard... but with A/C Vents Added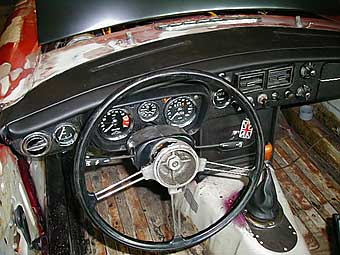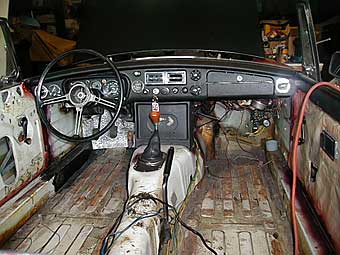 Photos Interior6 and Interior7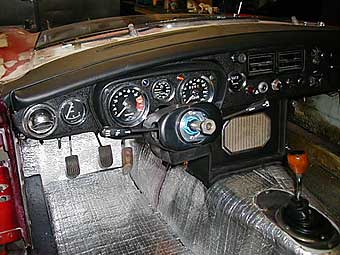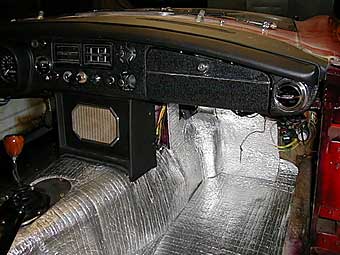 It Would be Folly to Install A/C Without Addressing MGB Insulation Issues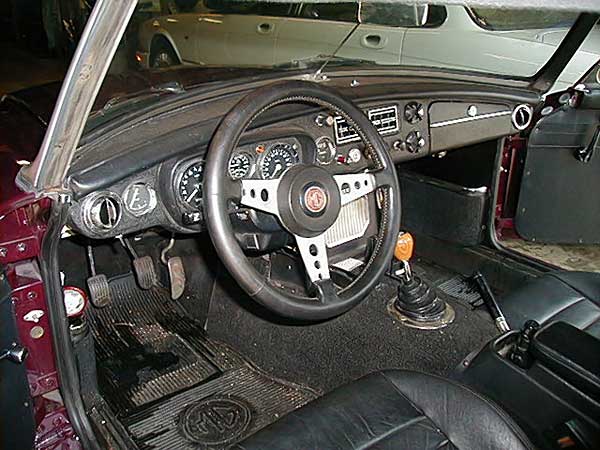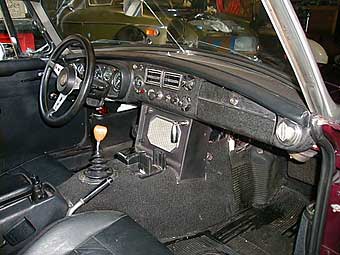 Mazda Miata Seats and Customized Center Console/Armrest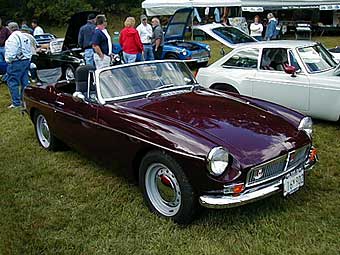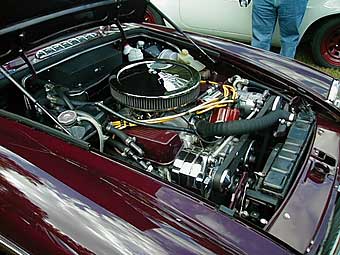 Finished MGB V8 Conversion Making Its Debut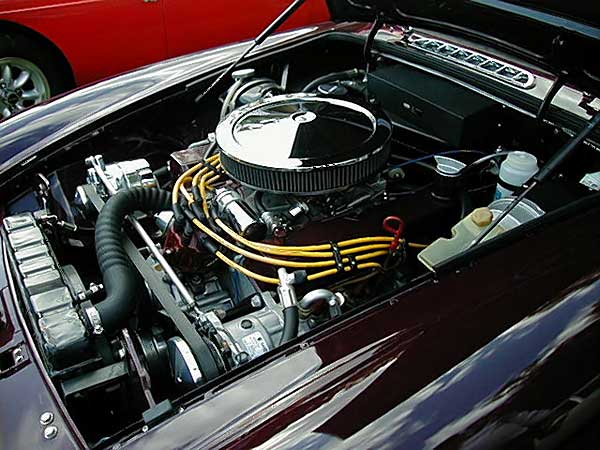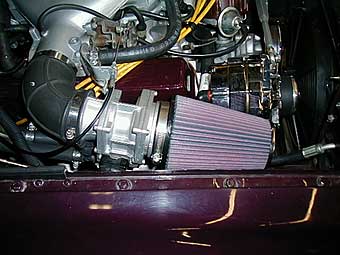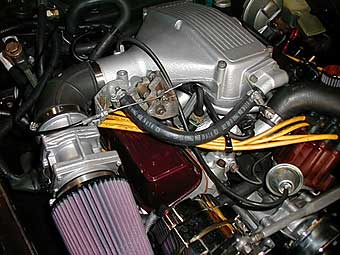 Carburetors are Okay... But Next Jim Converted This Car To Rover EFI!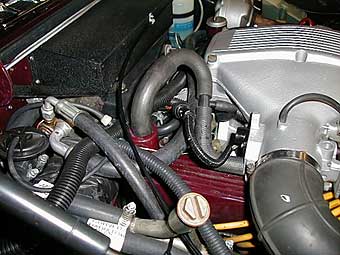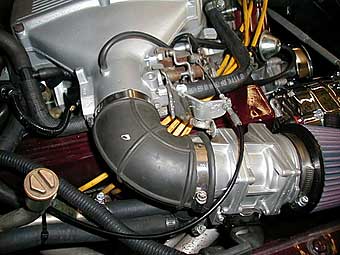 Detailed Photos of Rover Electronic Fuel Injection System Induction Tract