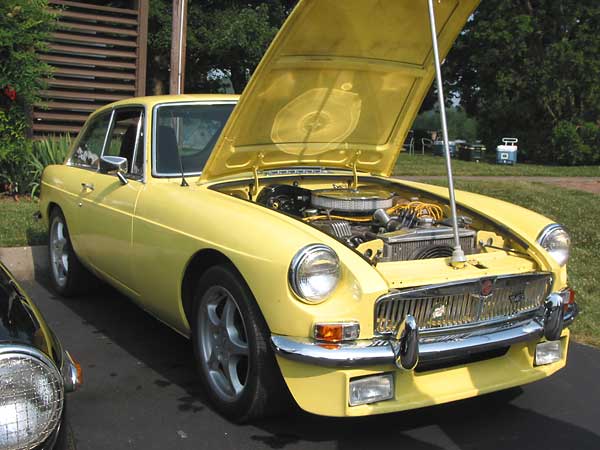 Harvey Leichti's 1971 MGB-GT with Rover 3.5L V8
(originally published in British V8 Newsletter, Volume 11 Issue 1. Additional photos from British V8 2006.)
Painesville, Ohio
Model: 1971 MGBGT
Engine: Rover 3.5L V8
The jump from a 1977 Midget to this screamer may seem odd, but it moved me. This MGBGT was found sitting under a tree for two year. The animals and Mother Nature had taken their toll. A complete body rebuilding was taken on. Since the V8 was to be installed, the front body work went hand-in-hand with this.
A late model front cross member, steering, steering column, and dash were used. The left pedal area was replaced with late model sheet metal to accept the steering column and upper steering bracket. A late model power brake assembly was installed. The firewall had 1.5" removed on each corner. Late model front motor mount brackets were welded in place. The lower front pan was cutout to the front slam panel bracket and boxed in. New style radiator brackets were fitted and welded in.
My V8 Rover had a Borg Warner T-35 automatic transmission when it was purchased. Everything looked like it would fit, so I tried it, and it did! No cutting of floor pan or original transmission hump was needed. The rear transmission cross member was made from a piece of 1/4 X 6 flat steel. The rear transmission mount was made using two 1961 Ford Galaxy transmission mounts. My problem with the Rover transmission was no dip stick tube - only a rear sight glass. I found out that Borg-Warner of England made this transmission for about six different manufacturers.
I found a used Volvo transmission that had the dip stick tube. The center case is Volvo, the front transmission bell and rear tailshaft housing are Rover. All bolt holes line up - no drilling or moving holes. All inner working are the same. I used a Volvo kickdown cable. I needed a new one, and I got it the next day from the local Volvo dealer. A new arm had to be made for the shift selector - B&M didn't want anything to do with this! A bracket was formed to mate the kickdown cable to my Carter 500cfm carb linkage. Because of interference with the transmission cooler lines running to the radiator, a remote oil filter was installed. I also installed an auxiliary transmission filter. They are both mounted on the right wheel well inside the engine compartment. The front half of a TR6 driveshaft was mated to the transmission - thanks to Scott Harpen, Team Triumph, Warren OH, for this.
I saw Bill Yobi's car at the British Car Day at Shaker Square car show and got the "Be-Cool" radiator idea from him. The Be-Cool radiator I purchased, designed for a '65 Mustang, was the first one with a transmission cooler. A Perma-Cool 12" fan was installed as a pusher, with a Painless thermostatic switch installed in the intake manifold. Painless part # 30111, 185-175. I have ran this car in stop-and-go traffic in over 90 degree days in Cleveland and Columbus, and on the Turnpike and Interstates with no cooling problem (never over 200 degrees).
The Mustang 2.79 rear axle was centered and narrowed by Moser Axle in Indiana. New axle shafts were needed. The axle housing and shafts were shipped both ways by UPS in ONE week. The emergency brake cables are from a 1968 Chevrolet half ton pickup - thanks to Bernie Posey and Jeff Foote for this tip. A rear gas shock kit was installed. The 16"x7", 4x4.5" Konig wheels I chose, with a set of 205/50 R16 Nitto tires (NT 450), needed a 3/8" spacer to clear the top rebound tower.
The engine was completely rebuilt, with 0.030" over pistons, 0.010"/0.010" crank, and a Crower street cam from D&D fabrications. New lifters and pushrods were installed. A set of Jet Hot coated block hugger headers from D&D were used.
"Golden Oldie" style gauges were used from Autometer. Inserts had to be welded into the dash, as the MG speedo and tach are larger. A panel was welded into the dash in the air duct area, where switches and indicating lights were installed. I used a new MG fuel tank sending unit because the resistance range was very close to the Autometer fuel gauge requirements, and no major revamp of the Autometer was required. My own version of Dan Masters' wiring was used. (Thanks Dan!). A new dash cover was installed, along with Pontiac Fiero seats and an all black interior. The exterior was painted a 1998 VW Beetle yellow.
I have a lot of people and many suppliers to thank for this project. I would do this again in a minute. It is nothing but a joy after two years of work!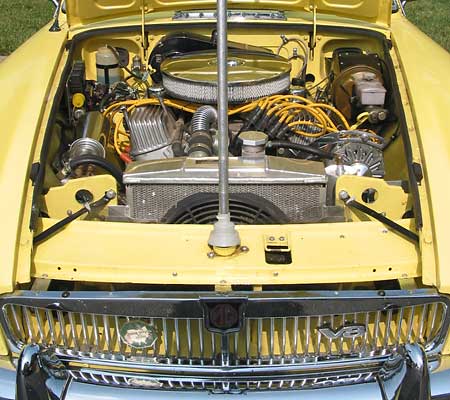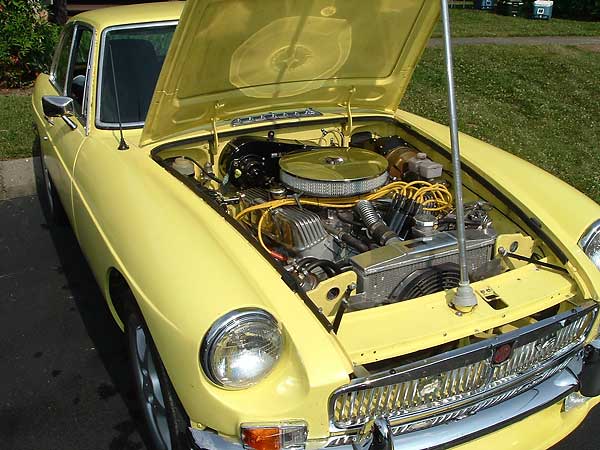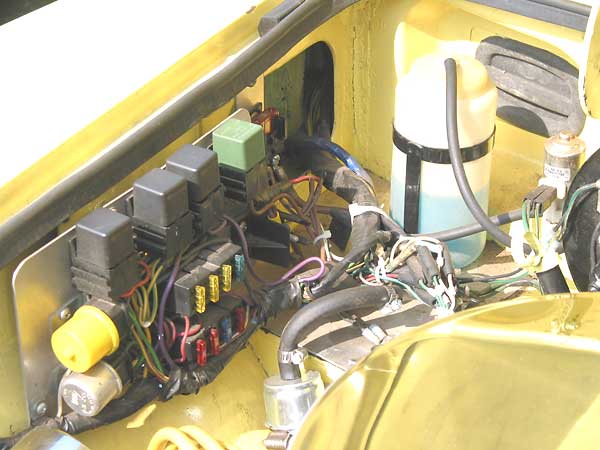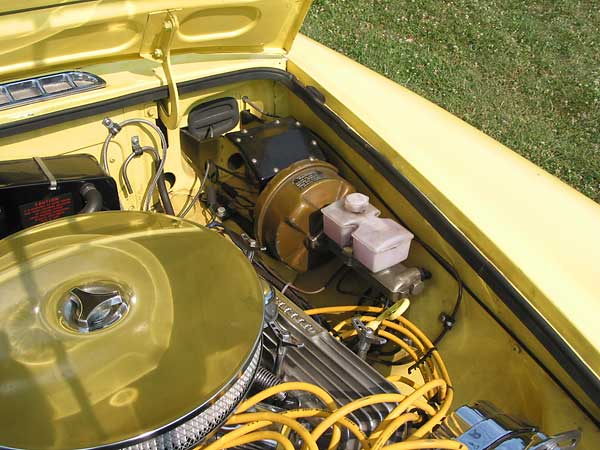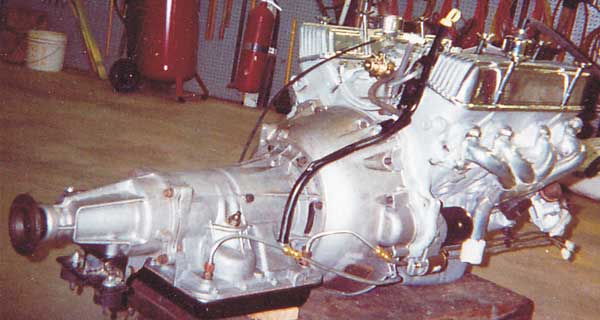 Borg Warner T-35 automatic transmission.




MGB dashboard modifications, in process.




MGB dashboard modifications, ready for re-installation.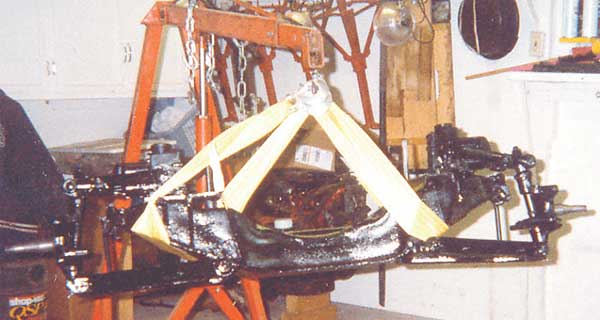 Rebuilt MGB front suspension.




Mustang 2.79 rear axle, centered and narrowed by Moser Engineering.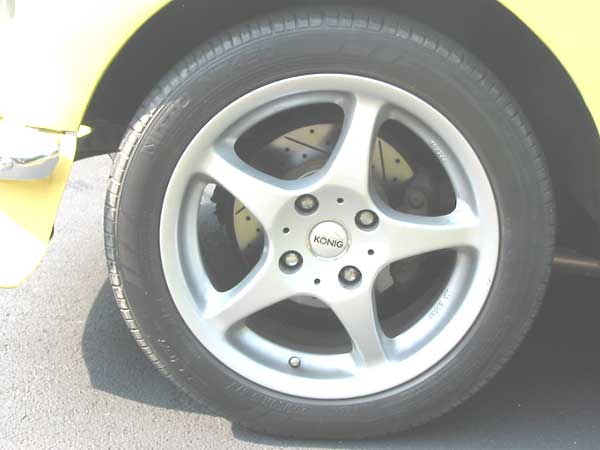 16x7, 4x4.5 lug Konig wheels and 205/50 R16 Nitto tires (NT 450).