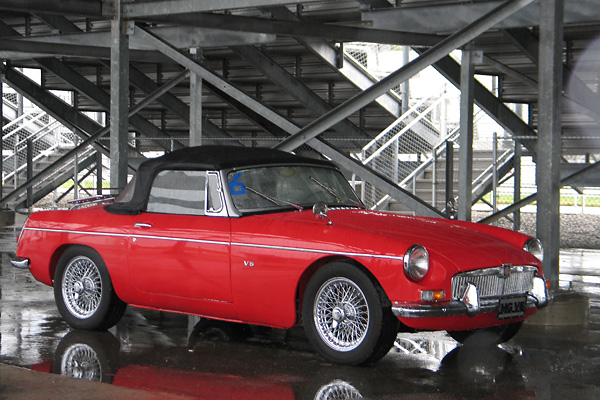 Gary Walker's 1964 MGB with GM 3.4L Crate 60-degree V6
as published in British V8 Newsletter, Volume XIV Issue 3, December 2006
Owner: Gary Walker
City: Evansville, IN
Model: 1964 MGB
Engine: GM 3.4L crate 60-degree V6
Conversion performed by: Owner
| | |
| --- | --- |
| Installation: | Classic Conversions Engineering (Bill Guzman, proprietor) engine and transmission mounts were used. The ignition system and electronics are all "standard" to the GM engine. |
| Intake: | Edelbrock manifold with the top-half milled down. Holley 950 Commander throttle-body fuel injection system. (I'm quite pleased with the programmability, performance and responsiveness of the unit! Plug in a laptop and parameters are quite easy to change.) |
| Exhaust: | Headers from Classic Conversions Engineering (Bill Guzman, proprietor). (I welded-on sensor bungs and had them Jet-Hot coated.) The mufflers are Flowmaster Super-40's, with 2.5" inlet and outlet ports. |
| Cooling: | The radiator was custom-built by "Performance Rod and Custom" (aka: PRC): "You give them dimensions and the location of everything such as cap, input, output, and drain..." The fan is controlled by a thermostatic switch, with an override switch on the dash for redundancy. The aluminum radiator overflow tank was fabricated by owner. |
| Transmission: | Camaro T5 5-speed. McLeod hydraulic throw out bearing. Wilwood clutch master cylinder, with owner-fabricated aluminum reservoir (which was required for hood clearance.) |
| Rear Axle: | Stock MGB (early "banjo" type) except the axle shafts and splines were replaced with new. |
| Front Susp.: | Hawk front suspension (with coil-over shocks on a modified MGB front crossmember. Rebuilt MGB kingpins and new splines for knock-off wheels.) Up-rated anti-sway bar. |
| Rear Susp.: | Disassembled and rebuilt leaf springs. Polyurethane bushings. Telescoping shock absorbers. Up-rated anti-sway bar. Panhard rod fabricated from scratch. |
| Brakes: | Wilwood 1" dual-line master cylinder located on the firewall and attaching to the pedal below its pivot, as shown in the photos. (1" was the smallest aftermarket cylinder available.) "Whoa" brand front disk brake kit with Wilwood calipers. Rear disk brake conversion with Wilwood calipers, rotors, and secondary cable-actuated parking-brake calipers. All brake lines are double-flared (i.e. no bubble flares). "My goal was to be able to find all connectors and parts either locally or through standard hot-rod distributors. I try to stay away from oddball things. |
| Wheels/Tires: | New 15-inch 72-spoke wheels with Uniroyal 196/65R15 tires. |
| Body/interior: | This was a nut and bolt bare-metal rotisserie restoration! Car was stripped to the frame and everything cleaned, rebuilt, repainted or replaced. Paint in Dupont 2-stage base-coat/clear-coat. (The color is from their "pure red" chart, and is very similar to "Viper" red.) Everything from bumper to bumper was reconditioned or replaced. All chrome is either new or re-chromed. Many changes and updates which include 1999 Toyota truck window regulators. Since an early-model MGB was used, significant modifications to the transmission tunnel were required. |
| Electrical: | New VDO Gauges. New MGB wiring harness was installed and modified by owner. Aftermarket electric servo-operated heater valve from Vintage Air. Home made servo-operated heater flapper door. (This eliminated the cables going to the dash controls and replaced them with easy-to-turn electrical potentiometers. The heater valve also now turns completely "off".) Wiper motor and drive are from "Specialty Power Windows" (model number WWK-21) and they're much stronger than the original system. The glass-mat battery is from "Bad Dog" batteries. |
| Completed: | Ran for the first time on May 29, 2006 - but the project is continuing! |
| Comments: | The goal of this project was to make the car pretty much stock-looking externally yet modern in drivability and operation. I think the car does this well. From the fuel injection to the Toyota window regulators, the car is solid and trouble free! |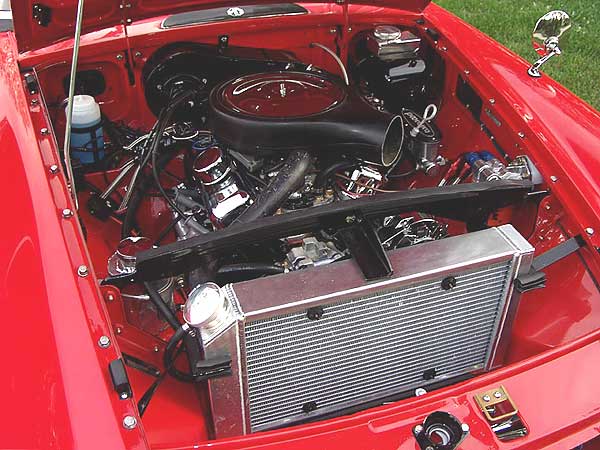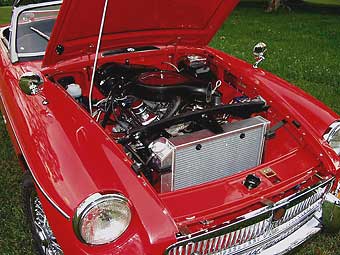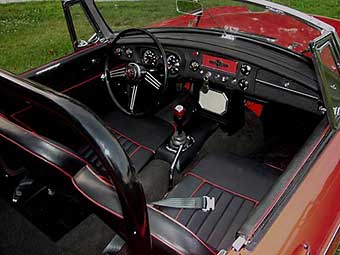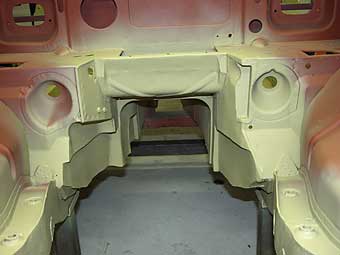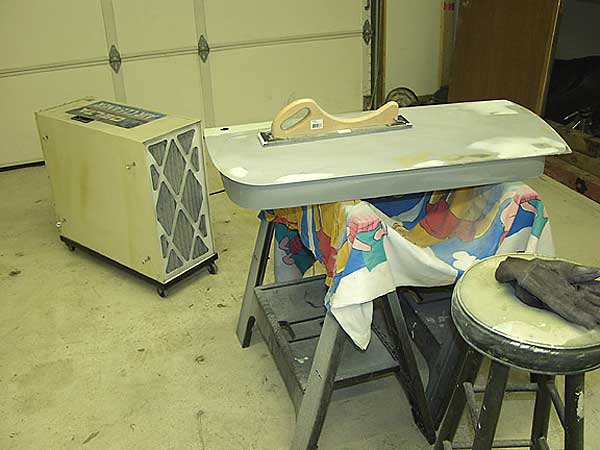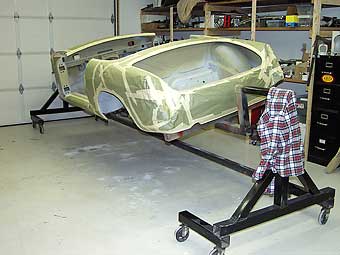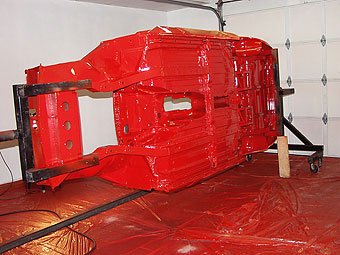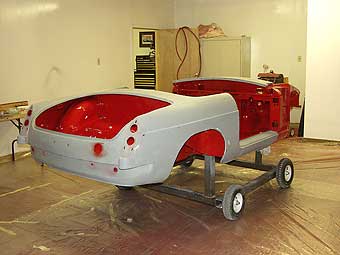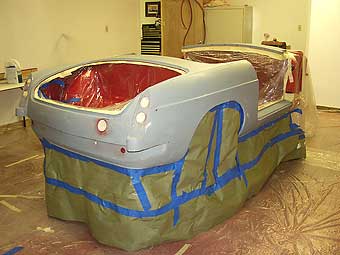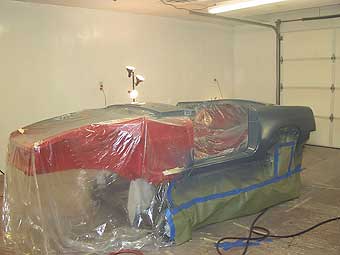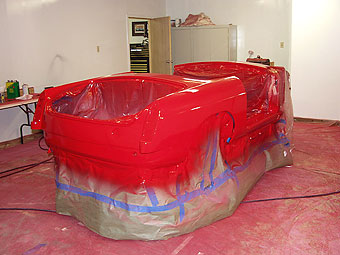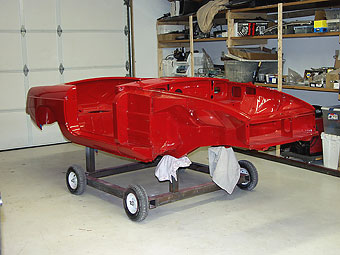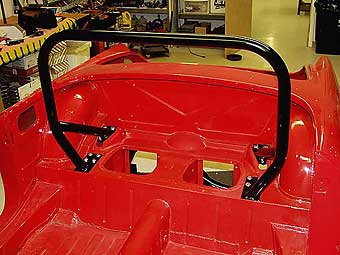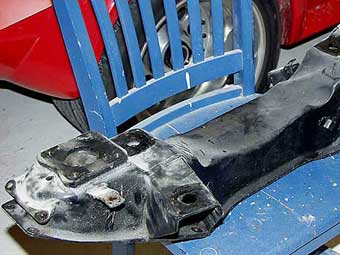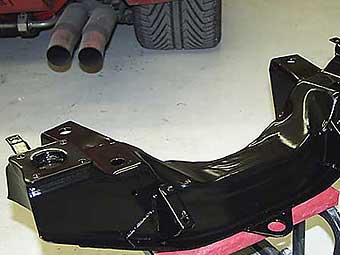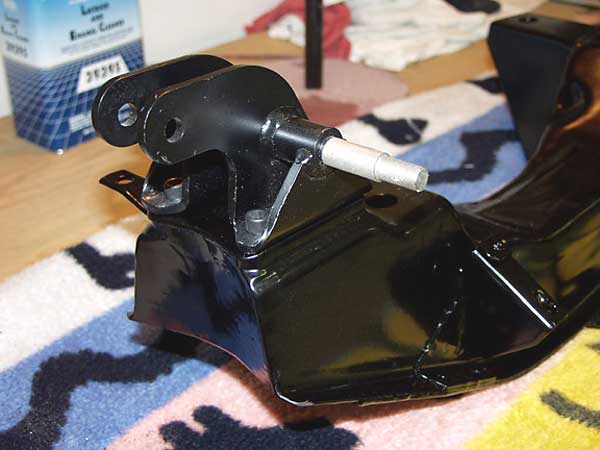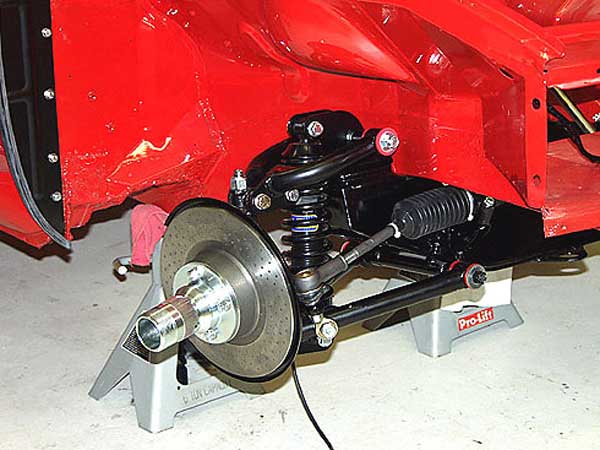 The Hawk Cars coil-over front suspension was developed by Hoyle Engineering Ltd.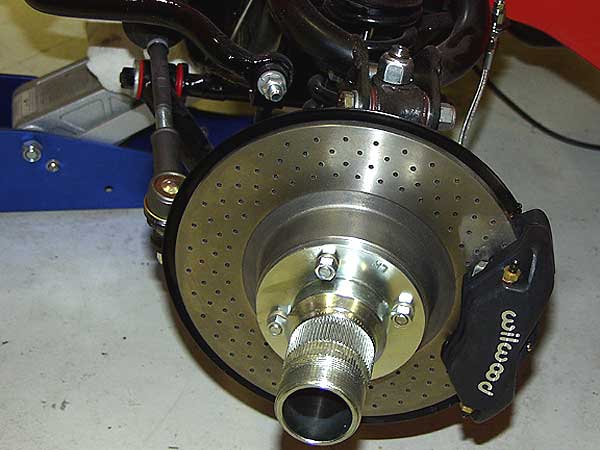 Whoa Brakes front brake kit with Wilwood Dynalite forged calipers.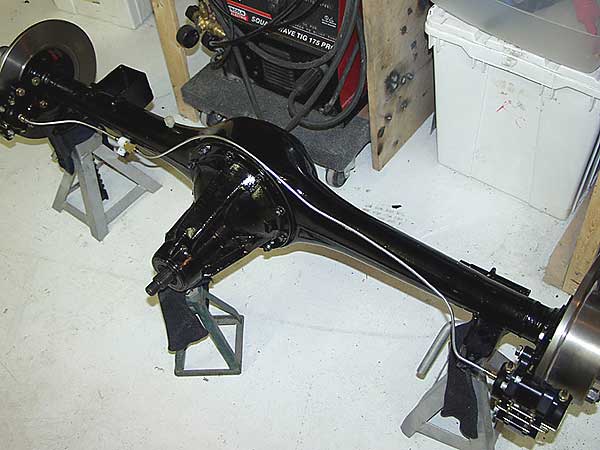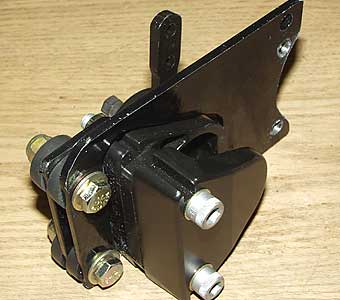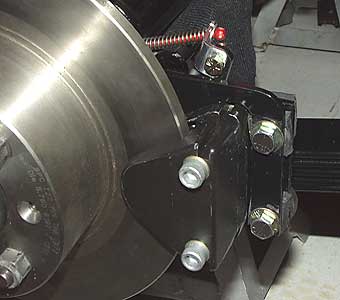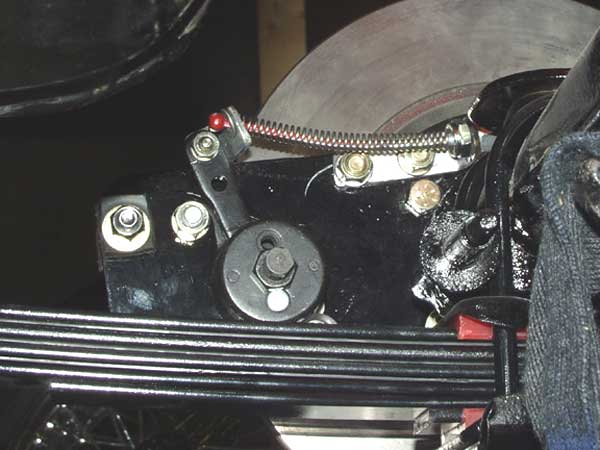 Cable-operated secondary rear disk brake calipers for parking.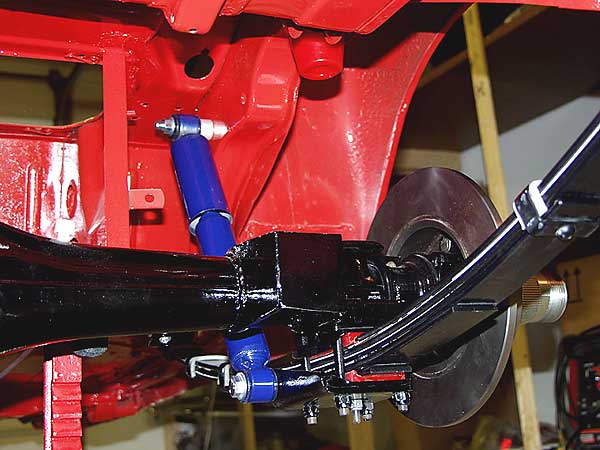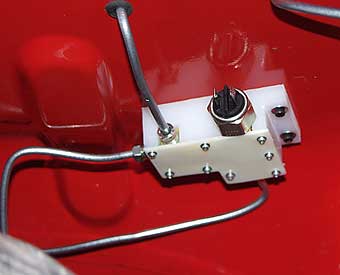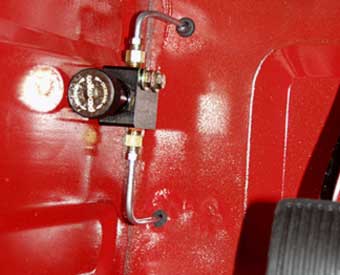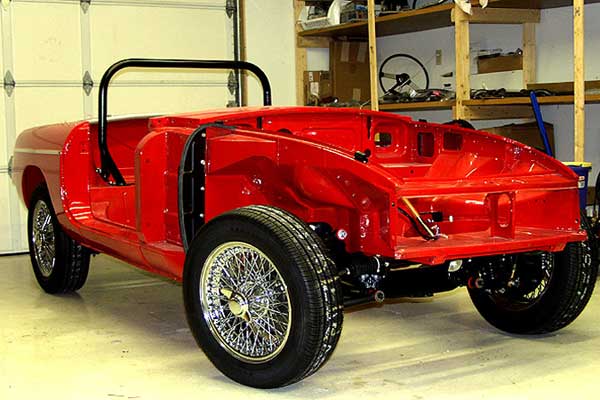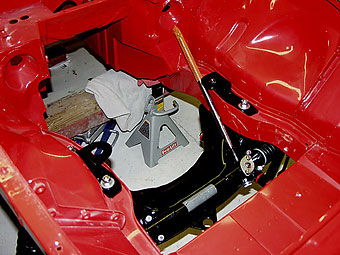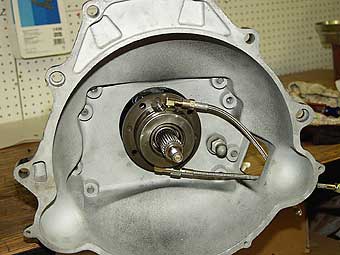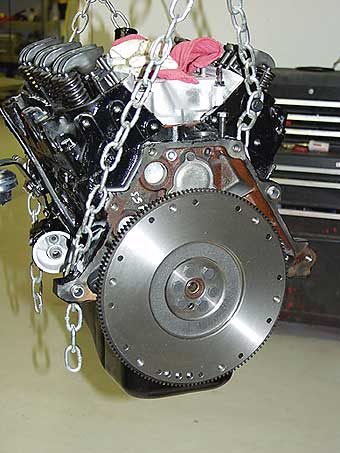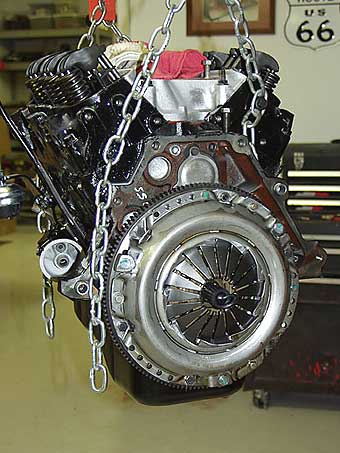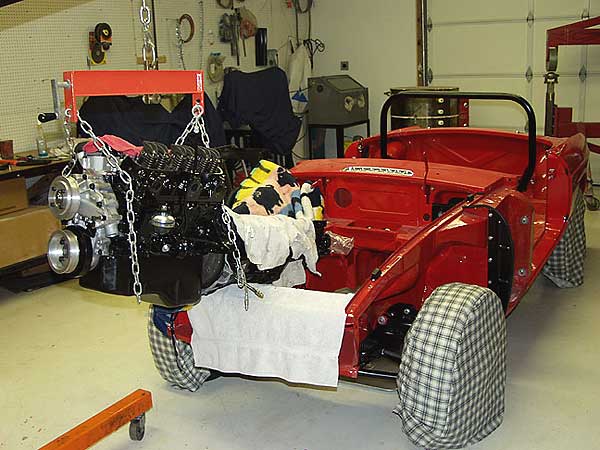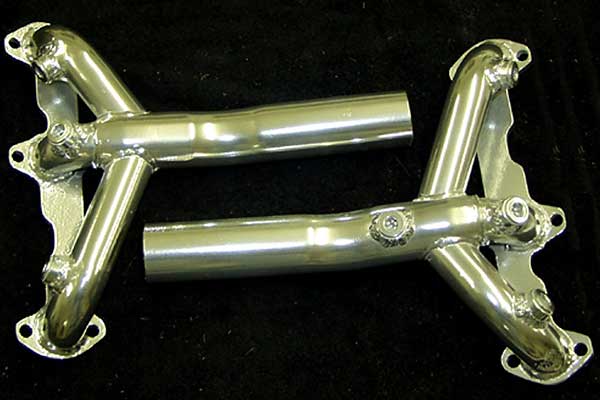 Headers from Classic Conversion Eng., but with extra sensor bungs and Jet-Hot coating added.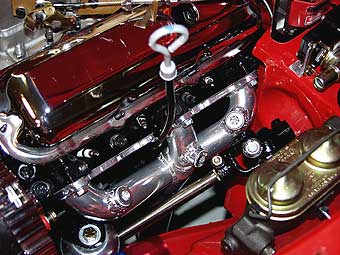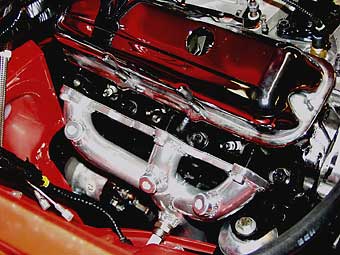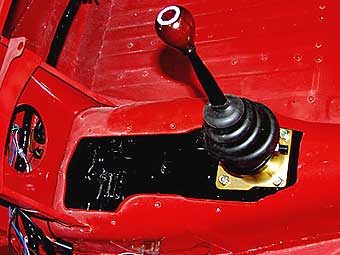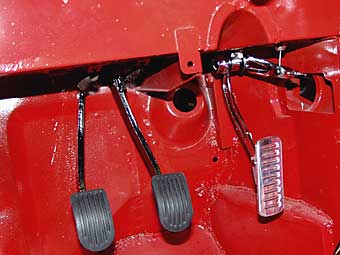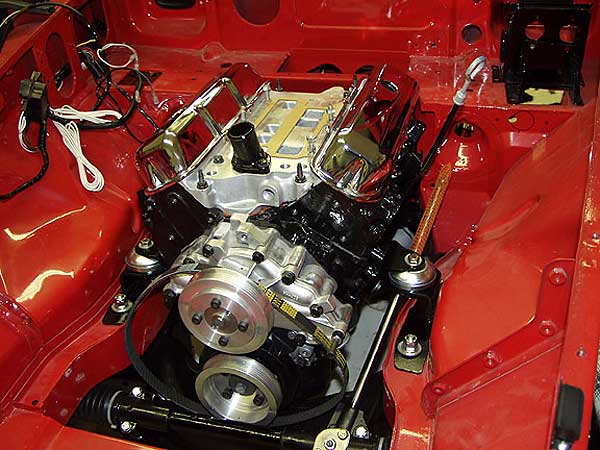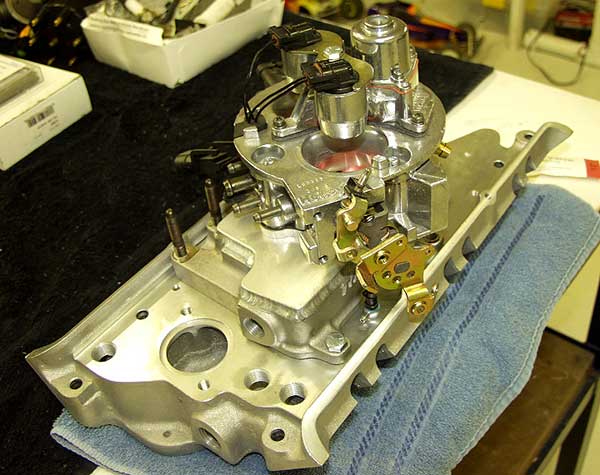 Edelbrock manifold milled-down and fitted with Holley 950 Commander EFI.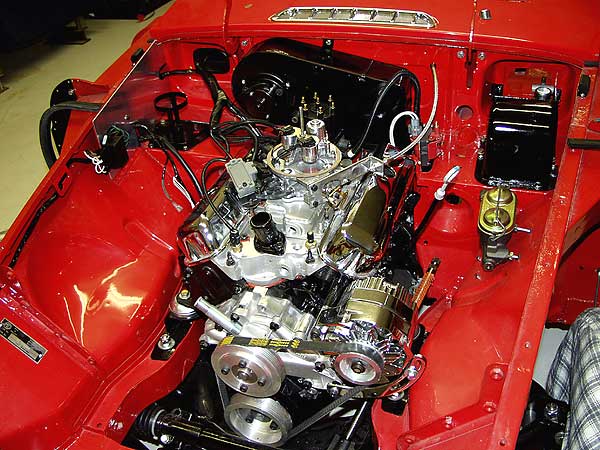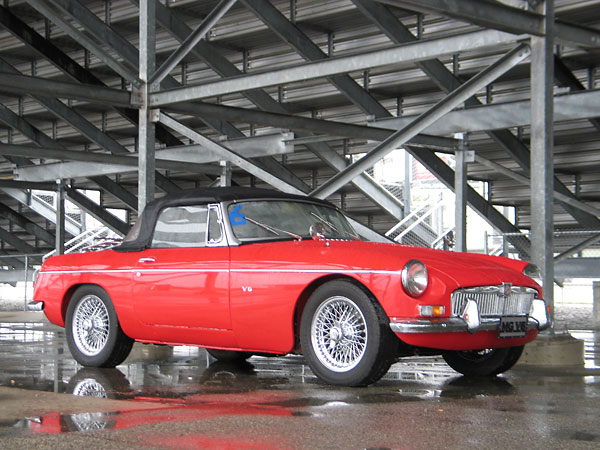 Gary's MGB V6, as presented at BritishV8 2010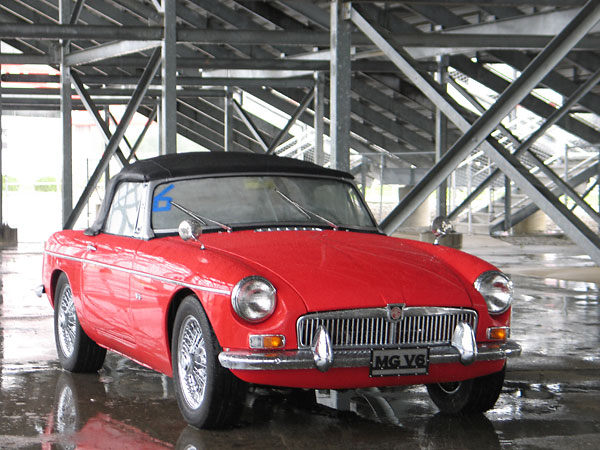 (The number "6" was temporarily assigned for scoring our autocross event.)