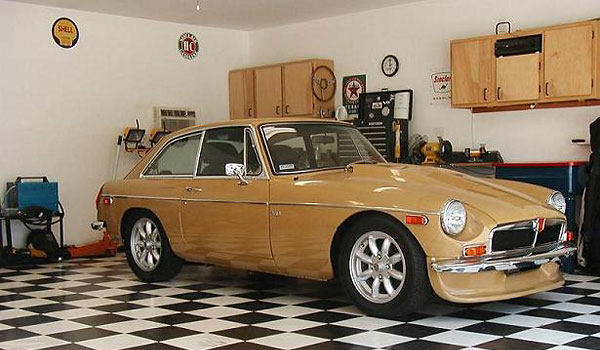 Ed Greene's 1972 MGB-GT with Rover 4.2L V8
as published in British V8 Newsletter, Volume XV Issue 2, September 2007
Owner: Ed Greene
City: Spring, TX
Model: 1972 MGB-GT
Engine: Rover 4.2L aluminum V8
Conversion by: Ron Redding at 5R Restorations, Brookshire, TX
Engine:
Rover 4.2L V8, mildly modified (Stage 1 heads, etc.). 0.488" lift Crower cam, Crower springs.
Engine was assembled by 5R Restorations, and with the help of D&D

Induction:
Edelbrock intake manifold, w/ Edelbrock 500 carburetor

Cooling:
huge aluminum radiator supplied by D&D Fabrications.

Exhaust:
3" single jet coated with Edelbrock muffler.

Transmission:
T5 5-speed. 10" clutch.

Rear Axle:
stock, with MGC 3.07:1 differential.

Suspension:
front - Lowered 1" w/poly bushings.
rear - Lowered 1" w/poly bushings, tube shocks, and traction bars.

Brakes:
Wilwood front brakes. Stock rear brakes, but disc brake conversion is planned.

Body:
functional cowl-induction hood. ST spoiler.

Interior:
stock, except for seats and steering wheel.

Wheels/Tires:
205-15 low profile on 15" Minilites

Completed:
March 2007.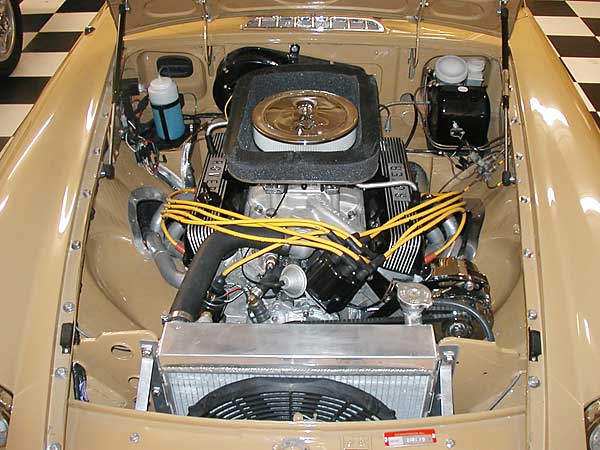 Cowl induction hood provides cooler, denser air for combustion.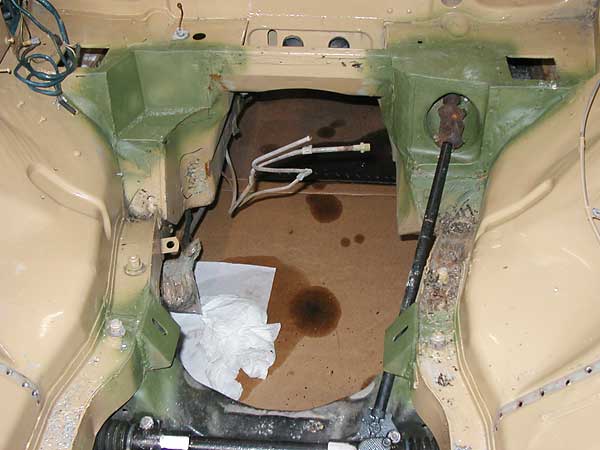 Engine compartment modifications where done by Glen Towery.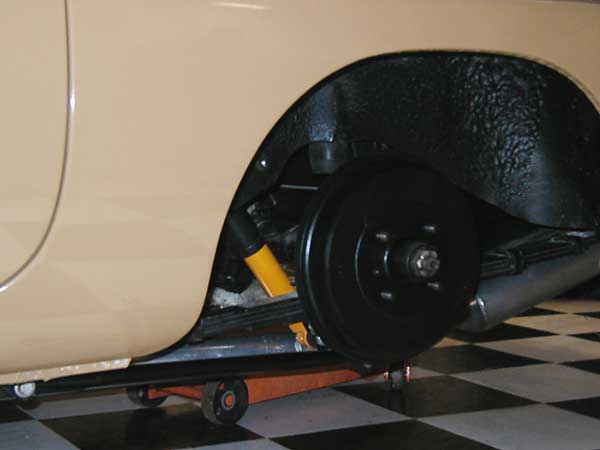 Traction bars and telescoping shocks.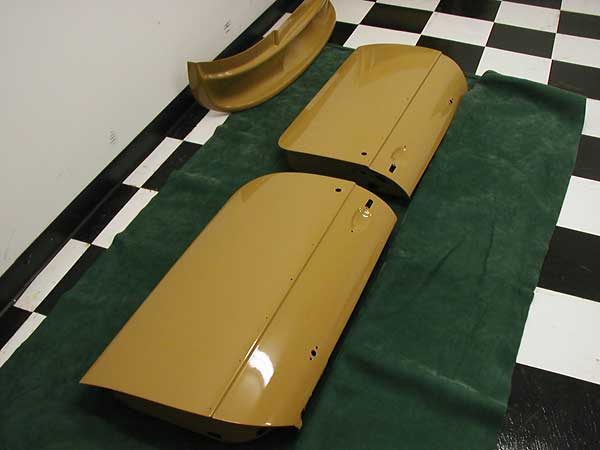 Repainted MGB doors and new ST ("Special Tuning") spoiler.



New MGB Dash Panel Cover (installs over original steel backing)