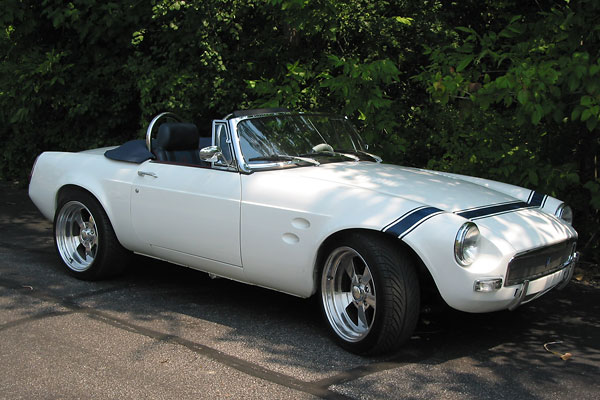 Don Coleman's 1979 MGB with Rover 4.9L V8, by Fast Cars Inc.
as published in British V8 Newsletter, Volume XV Issue 2, September 2007
Owner: Don Coleman
City: Dearborn MI
Model: 1979 MGB
Engine: Rover 4.9L V8
Conversion by: Fast Cars Inc.
Engine:
D&D Fabrications constructed this engine from a Rover 4.6L engine block (which features cross-bolted main bearing caps, etc.) The engine is "stroked" with a Buick 300 crank, and uses custom (modified Chevy) rods and Ford 255cid (6cyl) pistons. It's fitted with 1964 Buick 300 aluminum heads, for a total displacement of 4.9L.

Induction:
Edelbrock Performer 500cfm carburetor and manifold.

Ignition:
Pertronics.

Cooling:
D&D aluminum radiator.

Exhaust:
Fast Cars Inc. custom fabricated (all stainless steel).

Transmission:
Tremec T5 (Ford spec.) with 0.81:1 fifth gear.

Rear Axle:
Ford 8" with aluminum gear case and Auburn limited slip differential. 3.00:1 gear ratio.

Front Susp.:
Fast Cars Inc. IFS, featuring AVO adjustable coilover shocks. 7/8" sway bar.

Rear Susp.:
composite leaf springs. Cal-Tracs type traction bars (fabricated by Fast Cars Inc.) and AVO adjustable shock absorbers. The front spring mounts have been reinforced forward under the floorpan.

Brakes:
Wilwood calipers front and rear. Wilwood 12.19" vented and cross-drilled front rotors. Wilwood 11.75" scalloped and cross-drilled rear rotors. Wilwood residual pressure valves, front and rear.

Wheels/Tires:
Intro Custom Wheels (17x8.0" front / 17x9.5" rear),
Kuhmo ECSTA Supra (215/45/R17 front / 245/40/R17 rear).

Body:
Exterior body work was subcontracted by Fast Cars Inc. to Don Marcott (of Wayland, MI). Don installed Plymouth Horizon fender flares, front and rear. He also created the unique front fender vents, the frenched license plate mounting, and other distinctive styling features. The fuel tank has been centered to facilitate dual exhaust, which exits through holes in the rear valance. A flip-type fuel-cap has been fitted above the boot lid. The custom polished stainless roll hoops were fabricated Ted Lathrop at Fast Cars Inc. Harley Davidson side view mirrors.

Interior:
Custom dashboard in body color, by Fast Cars Inc. A Vintage Air climate unit (heat and AC) has been installed between the firewall and dashboard. The car features custom upholstery, including Mr.Mike covers on Fiero seats. (Electric seat heaters have also been installed, along with headrest mounted stereo speakers.)

Electrical:
Advance Auto Wire wiring harness and circuit protection. Greengauges instruments.

Weight:
2228lbs, wet.

Completed:
August 2006. The car had been driven about 3250 miles, as of British V8 2007.

Comments:
Still sorting out a few minor issues, such as air conditioning leaks and tire clearance at extreme limits of suspension travel. Still experimenting with brake pads... but the car is a joy to drive!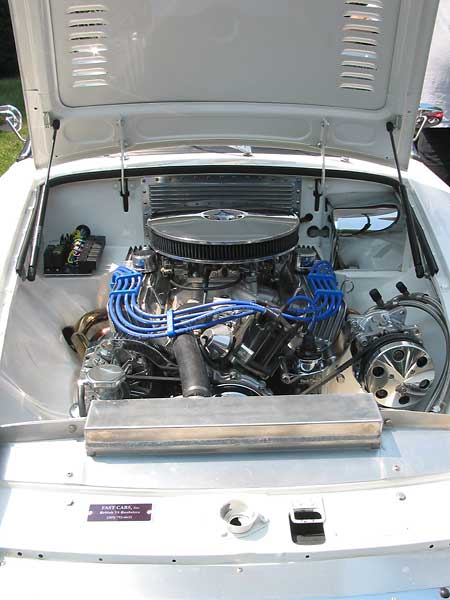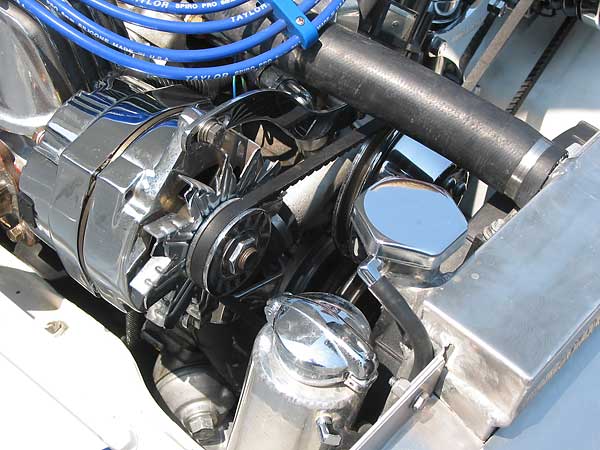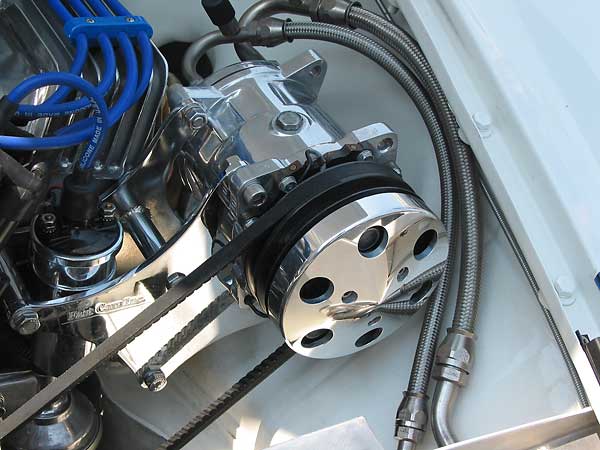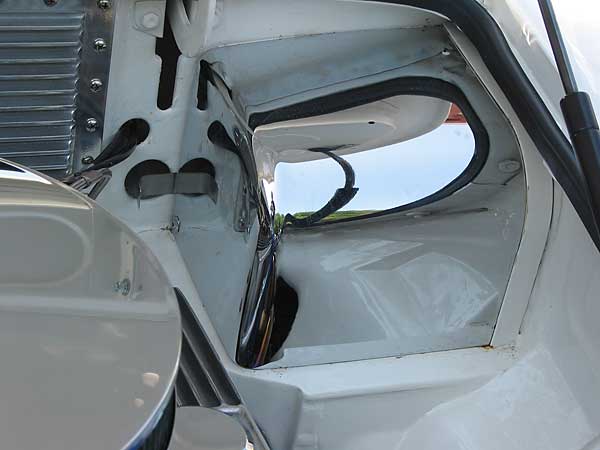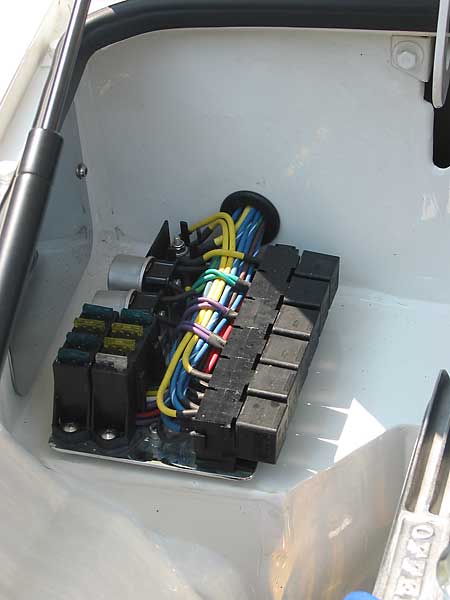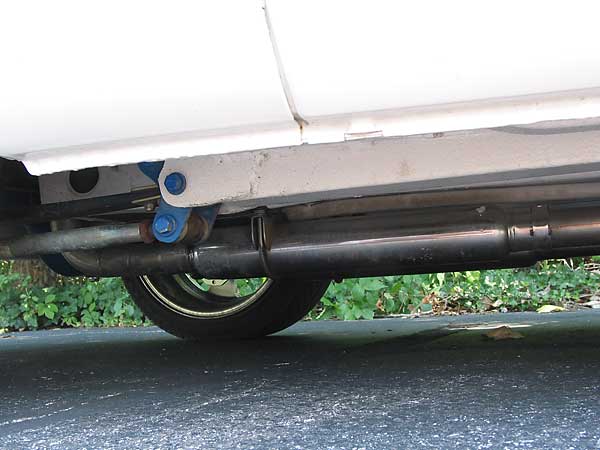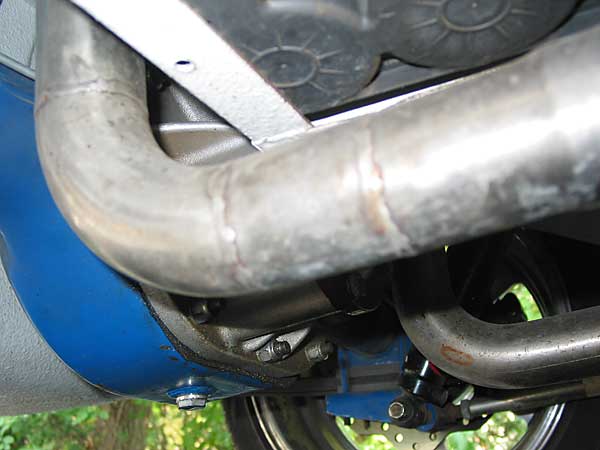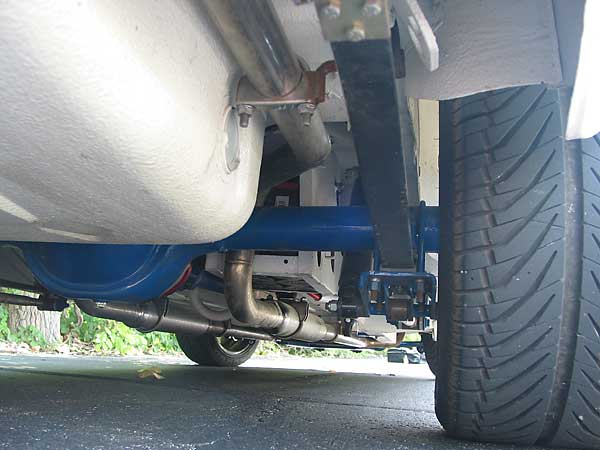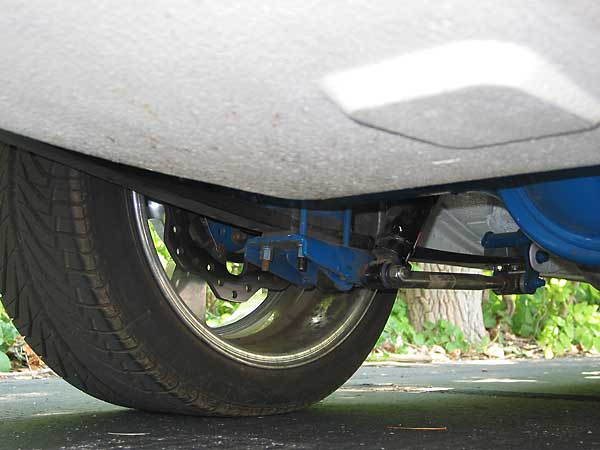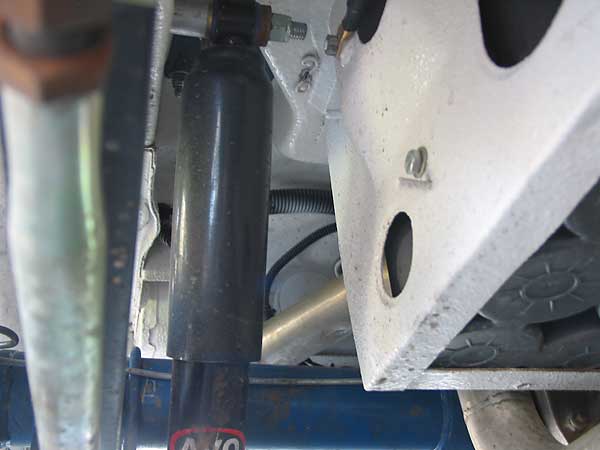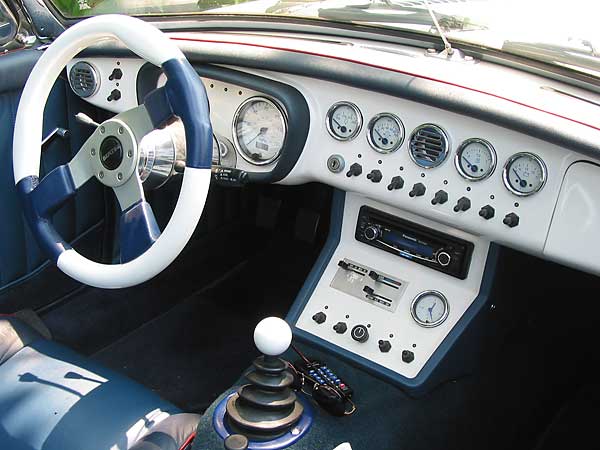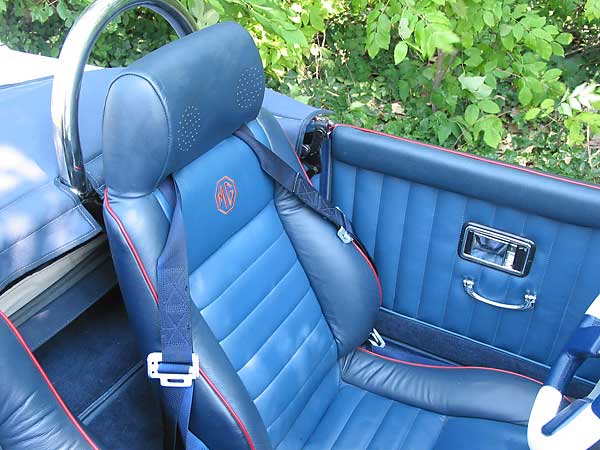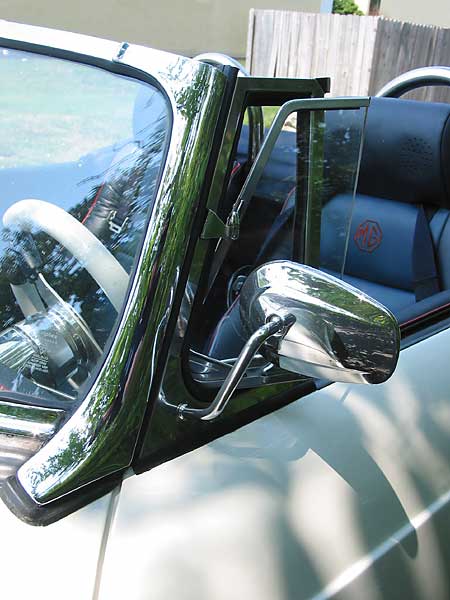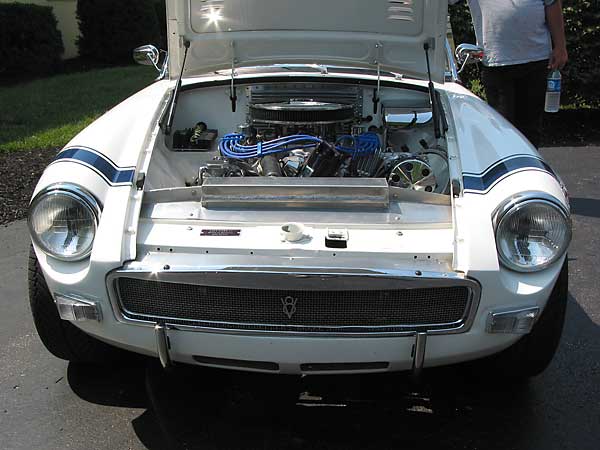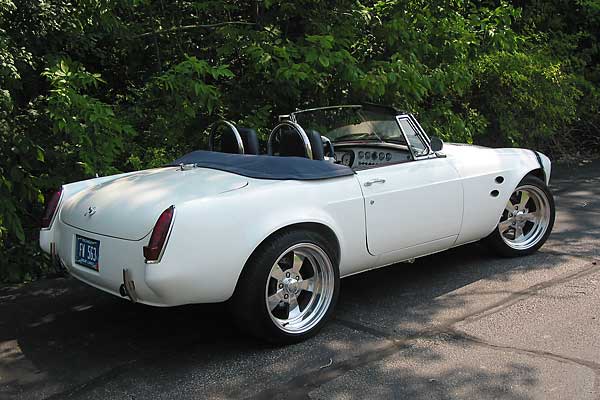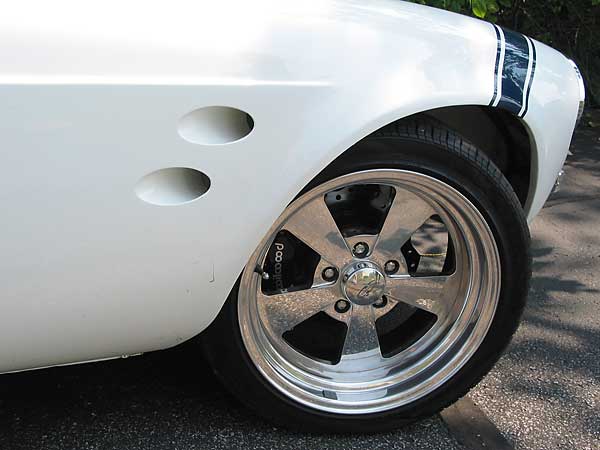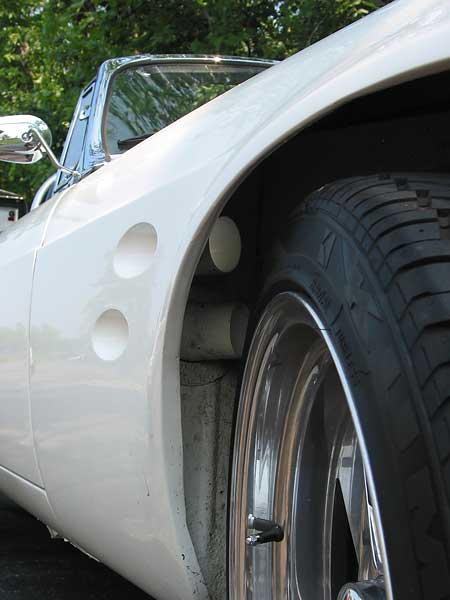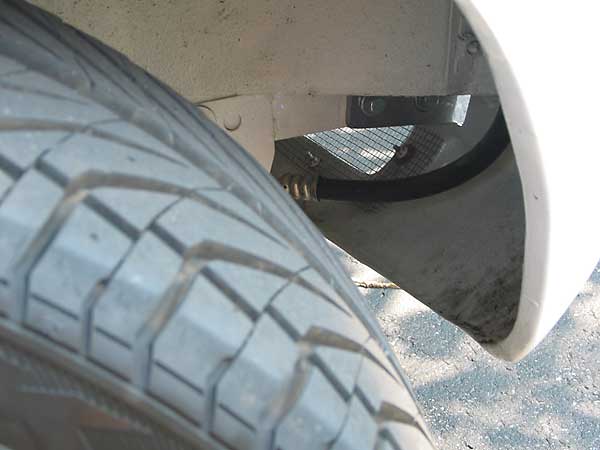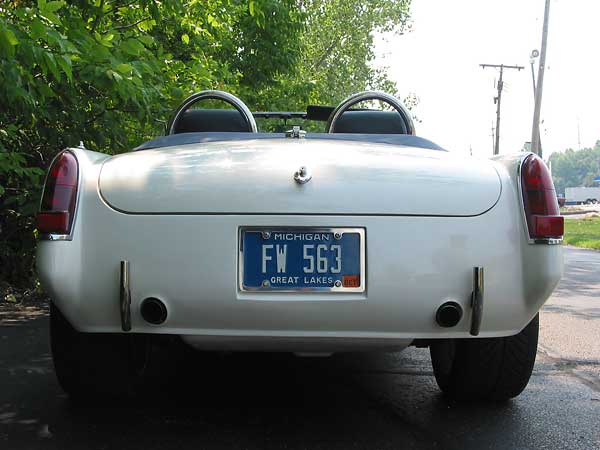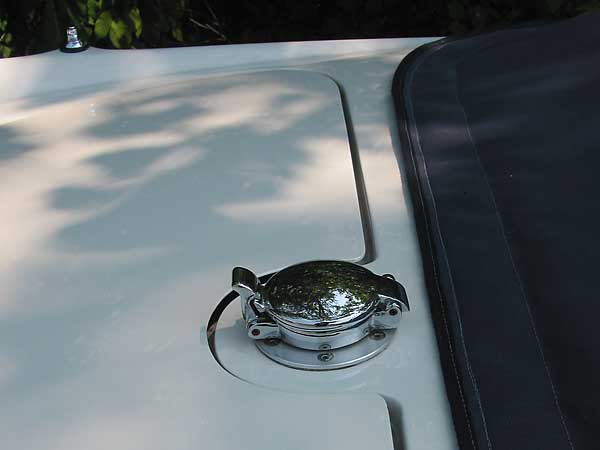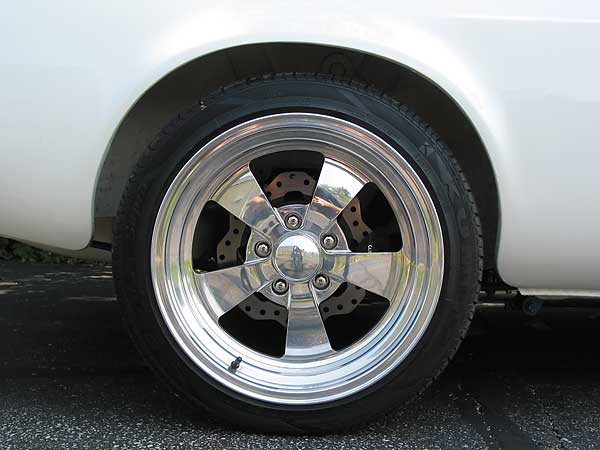 In-Process Photos of Don Marcott's Bodywork