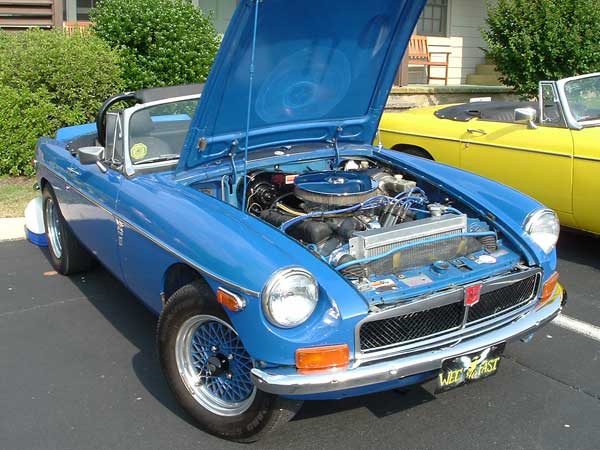 Denny Doyle's 1975 MGB with Buick 215 V8 Engine
as published in British V8 Newsletter, Volume XIV Issue 2, August 2006

Owner: Denny Doyle
City: Pleasant Hill, PA
Model: 1975 MGB
Engine: Buick 215
Conversion performed by: Reg Kennedy (some decent + some riggens)
Intake:
stock Buick intake manifold with Edelbrock 500cfm carburetor.

Cam:
3/4 Crower.

Engine Electrical:
RIGGEN (soon to be right!)
Pertronix ignition.

Cooling:
aluminum radiator, 1 puller fan and 2 pushers (thermostatically controlled).

Exhaust:
RV8 headers (jet hotted), 2-into-1 + Flowmaster muffler.

Transmission:
TR8 5-speed and clutch system.

Rear axle:
"85" Post Office Jeep (Dana) axle with limited slip differential.

Front suspension:
coil-over.

Rear suspension:
modified stock.

Brakes:
cross-drilled rotors and RV8 pads (front) and Ford Fiesta/Hyundai Sonata (rear) with TR6 emergency brake.

Wheels/Tires:
American Racing (14").

Other:
MGC hood/ rear spoiler/ chrome bumper conversion.

Completed:
probably never!! (Unless my money runs out!)

Miles Since Conversion:
about 15K since purchased (as of the British V8 2006 meet)

Comments:
This car gets DRIVEN HARD!!! (It's no trailer queen!!)

Hopes for Future:
More money. Custom interior. New paint. No bumper.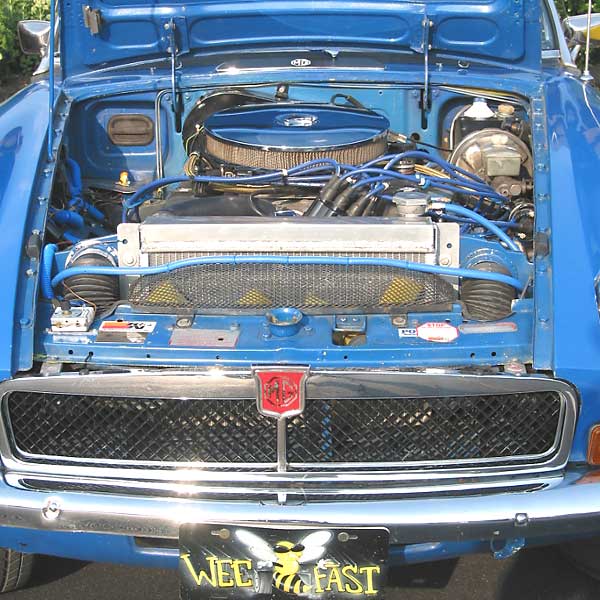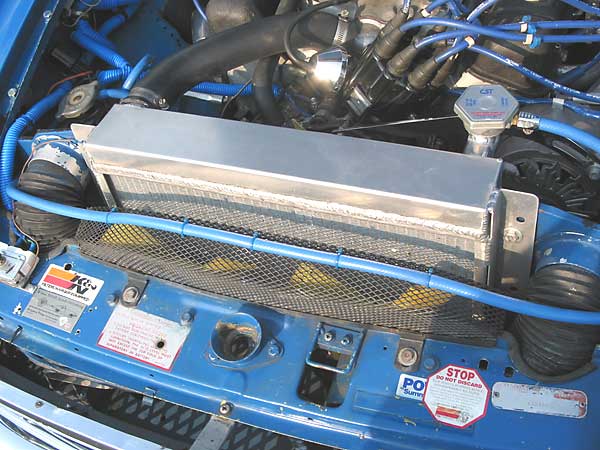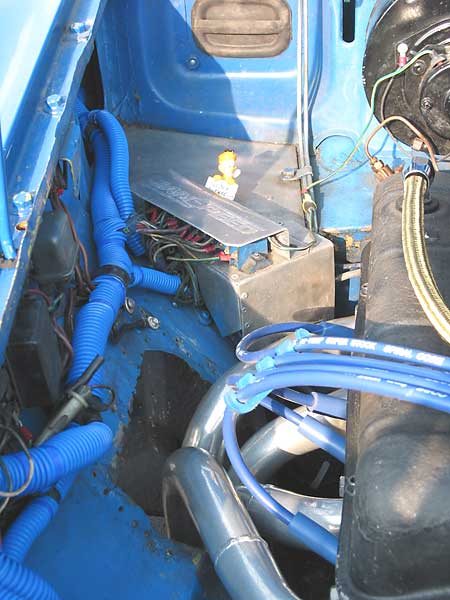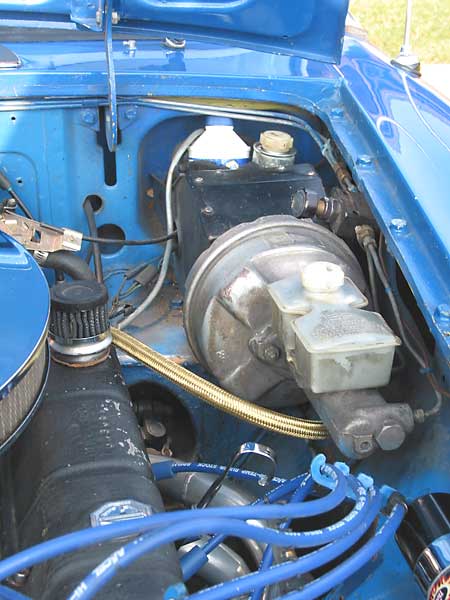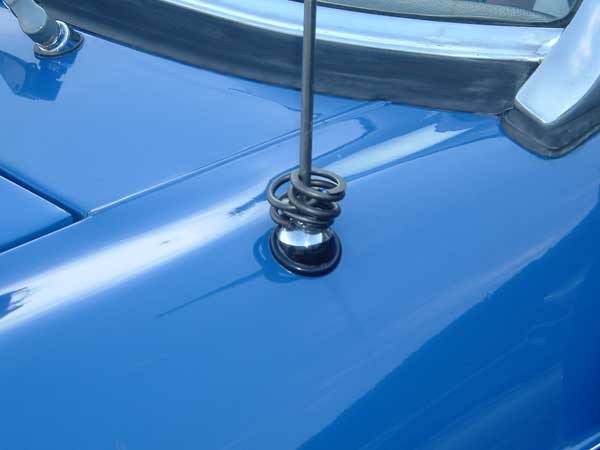 Denny displays the valve spring that broke at British V8 2006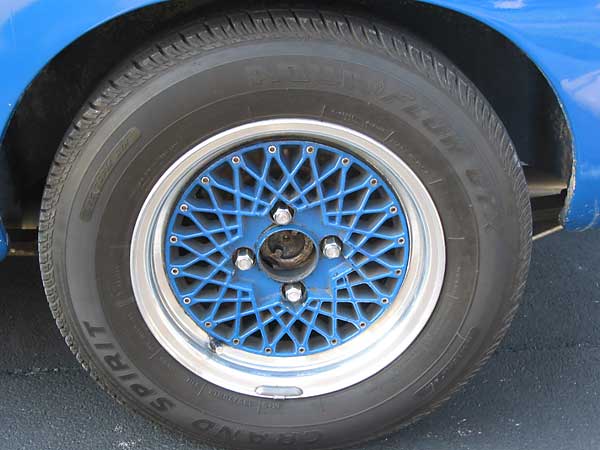 American Racing (14") wheels