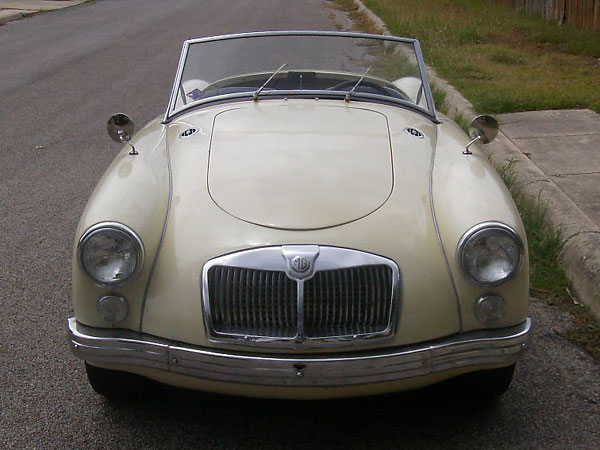 Darian Henderson's 1962 MGA MkII with Nissan CA18DET Turbo
as published in British V8 Magazine, Volume XVI Issue 2, September 2008

Owner: Darian Henderson
BritishV8 UserID: dhen
City: San Antonio, TX
Model: 1962 MGA MkII
Engine: Nissan CA18DET turbo
Conversion by: Todd Budde of "Custom Rod Works"
Engine:
Intercooled Nissan CA18DET (16 valve, DOHC). This is a Japanese Domestic Market ("JDM") engine that came out of a Nissan Silvia (S13). Although Nissan didn't use the CA18DET engine in the U.S., a non-turbo version was used in the 1990 Nissan Pulsar, so most parts are readily available and affordable. There's also a large "tuner" scene for the CA18DET - with modifications these engines can be tuned to produce up to 600hp! - so you can find many performance parts. At a stock turbo boost level of 6 lbs, the engine is rated at 173 hp (124 kW) and 166 lb·ft (228 Nm) of torque. Stock redline is rated at 7,200 rpm. However, you can safely push the engine much further if you remove the rev limiter. I'm currently running 10 lbs of boost.

Cooling:
aftermarket 1965 Ford Mustang aluminum radiator.

Exhaust:
2.5" custom engineered by Todd Budde. Magnaflow muffler.

Transmission:
stock Nissan 5-speed transmission. (The Sylvia transmission is almost identical to the one used in a Nissan 240SX.) "Stage 2" Nissan clutch. I used this clutch because it was almost the same price as the stock one, but it's supposed to be more reliable. The clutch is a little touchy - either "on" or "off" - and I would use a stock clutch next time. Stock MG master cylinder. Custom driveshaft.

Rear Axle:
stock MGA axle with original 4.1:1 differential. (Note: Silvia had a 3.9:1 final drive ratio.)

Front Susp.:
stock, except with MGB GT V8 style bushings.

Rear Susp.:
stock, except I intend to upgrade this to handle the torque better.

Brakes:
stock MG disks in the front and drums in the rear. I've found that these have been adequate so far as long as they're in good condition.

Wheels/Tires:
stock 72-spoke MGC wire wheels with 195/60R15 tires. These wheels are 1 inch wider than stock MGA wire wheels.

Chassis:
The CA18DET is a front-sump engine, so the front crossmember had to be notched to clear the sump. The MG transmission mounts were cut off to allow the new transmission to be mounted. Todd Budde made the custom aluminum fuel tank. It's about the same size as the original, except square and with provisions for fuel injection. The passenger-side battery box was modified to accept an Optima battery.

Body:
I cut the bottom valance to allow more air into the radiator. The passenger side transmission tunnel had to be cut to fit the transmission. A couple of inches of sheet metal were cut in front of the radiator to move it forward of the steering rack. Todd made a custom oil pan from two old ones. The engine mounts were created by modifying MG motor mounts. Todd also had to do a lot of custom fabricating in the induction and exhaust system to get the engine ancillaries to fit.

Electrical:
stock CA18DET electrical system, with an alternator from a Nissan Maxima. New wiring harness with modern fuses. TPI Instruments gauges except for the boost gauge. I kept the Jaeger dual oil pressure / coolant temperature gauge.

Completed:
July 2008. (Approximately 800 miles driven as of October 2008.)

Performance:
I estimate that I have about 165-175 hp at the rear wheels. The car is fast! Below 3,800 RPM, the engine has 8 valves open and it drives like a stock MGA. At 3,800 RPM the turbo kicks in and 8 more valves start working. At this point you feel like you're getting hit in the back with a board and the next thing you know you're at 7,500 RPM. I don't race my car, but I love to accelerate. I especially enjoy popping the clutch into second gear from first when the turbo is spooled up. This car is the most fun between 20-75 MPH. Any more than that and you start feeling the limits of the stock MG suspension and steering.


Note:
I love the way MGA's look and handle, but I don't care much for MG's leaky, anemic engines. I always told myself that I'd never rebuild my original "B-Series" engine. When it finally threw a rod bearing, I went for this swap.

My goal was to build a sleeper and I wanted it to look as stock as possible. If I want to do a relaxing Sunday drive and enjoy the countryside, I can do that. Just keep the RPM below 3,800 and you won't know the difference. The second I punch the gas, though, I can leave 95 percent of traffic behind. It's a great feeling.

I wouldn't recommend a front-sump conversion because of the issues with getting the sump to clear the front crossmember. Having said that, I'm very happy with this conversion. On top of it all, it gets decent gas mileage. I got 26.6 mpg on the highway going about 75 mph the whole time. Not bad for a 4.1:1 differential.

One thing I plan on doing is getting some good heat shielding installed before next summer. My engine usually runs at about 220 degrees. This isn't bad for the engine, but it makes the cockpit too hot in the summer. (I don't have a heater; it's not really necessary in south Texas.)

Although this is a high-tech engine with turbo and fuel injection, I think that a 4-cylinder engine is in the spirit of the original car.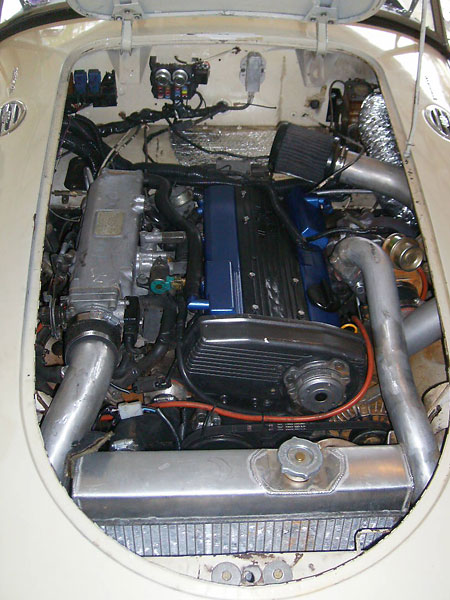 Intercooled Nissan CA18DET (16 valve, DOHC).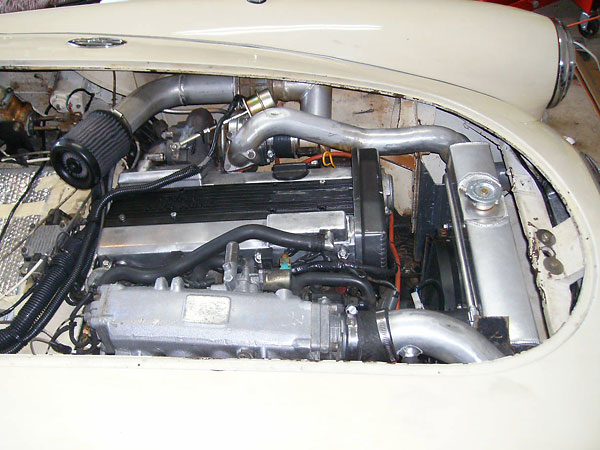 Aftermarket 1965 Ford Mustang aluminum radiator.


Enjoying this article? Our magazine is funded through the generous support of readers like you!
To contribute to our operating budget, please click here and follow the instructions.
(Suggested contribution is twenty bucks per year. Feel free to give more!)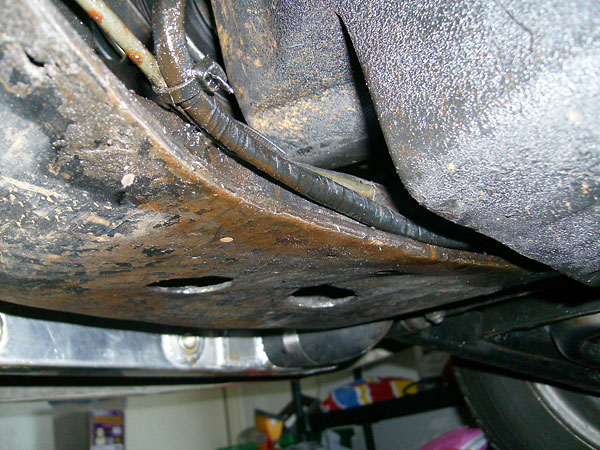 The CA18DET is a front-sump engine, so the front crossmember had to be notched to clear the sump.
A custom oil pan was also fabricated for the installation.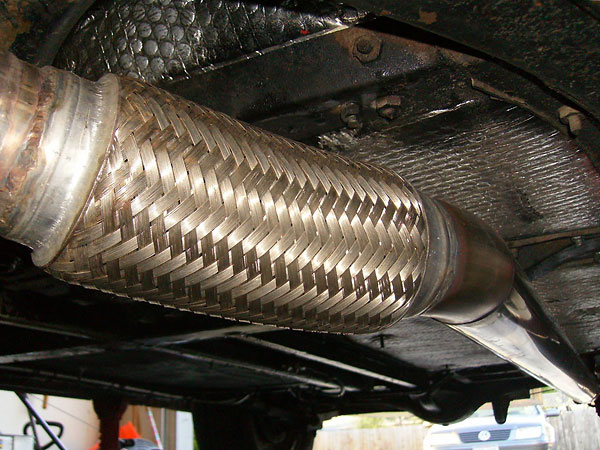 Braided stainless steel flex coupling for the exhaust.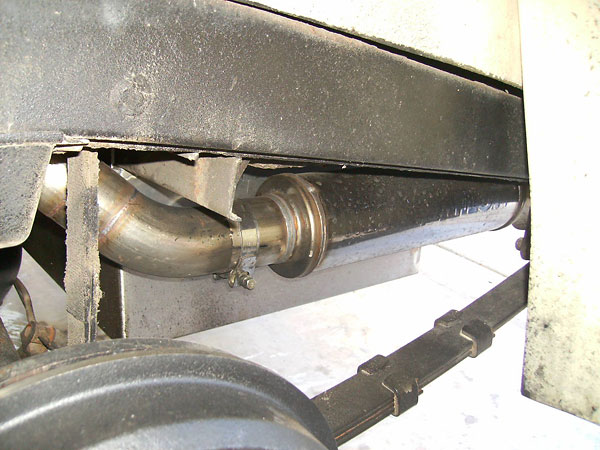 Custom engineered 2.5" exhaust system, by Custom Rod Works.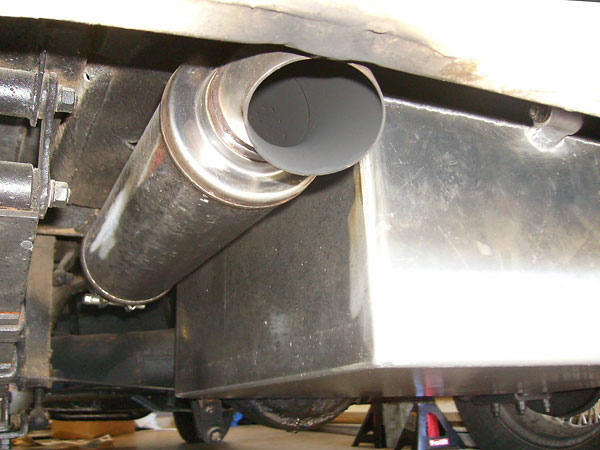 Magnaflow muffler.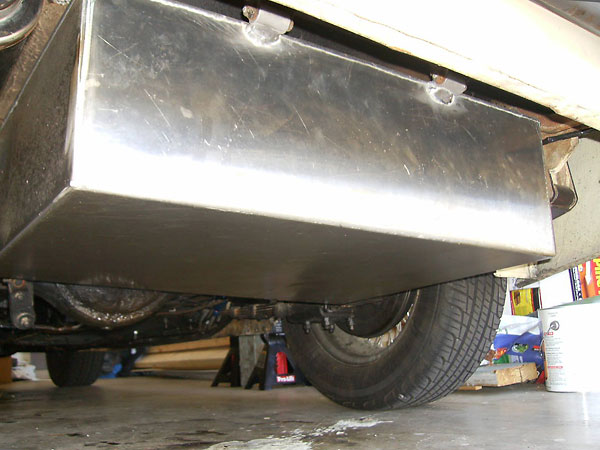 Custom Rod Works aluminum fuel tank.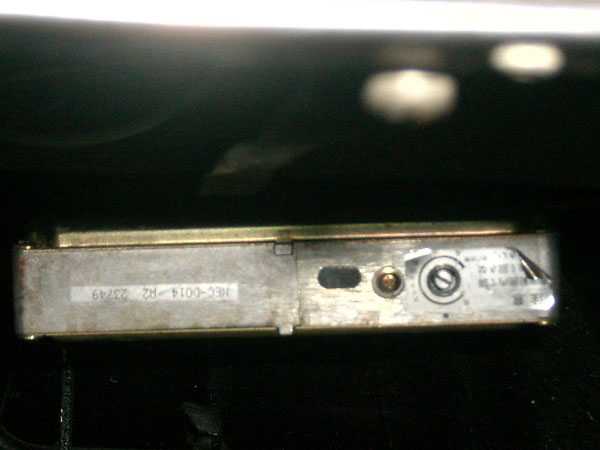 The engine ECU is mounted under the passenger side of the dashboard.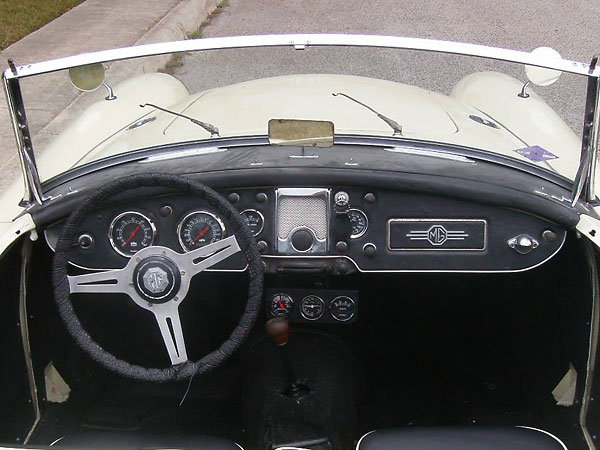 "TPI Instruments" gauges except for boost gauge and Jaeger oil-pressure/coolant-temperature gauge.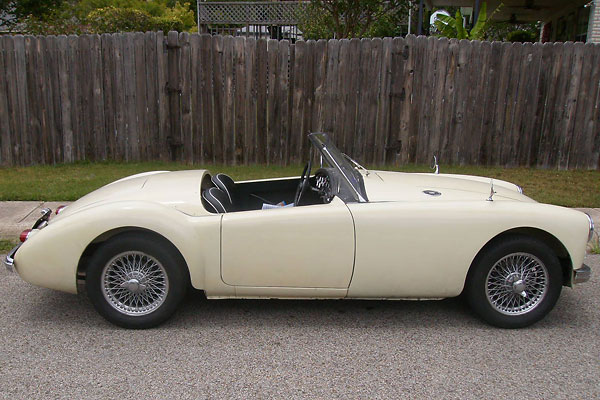 Stock 72-spoke MGC wire wheels with 195/60R15 tires.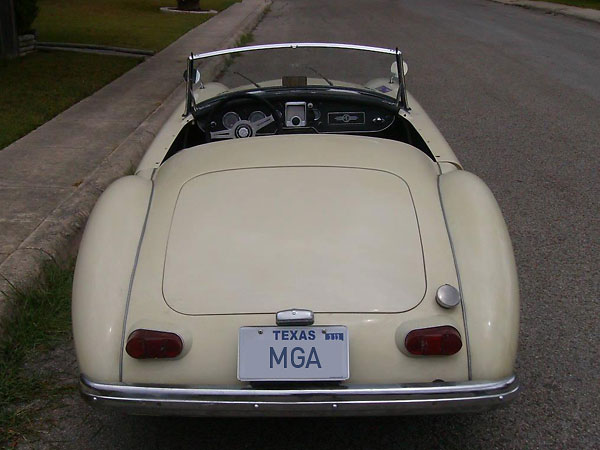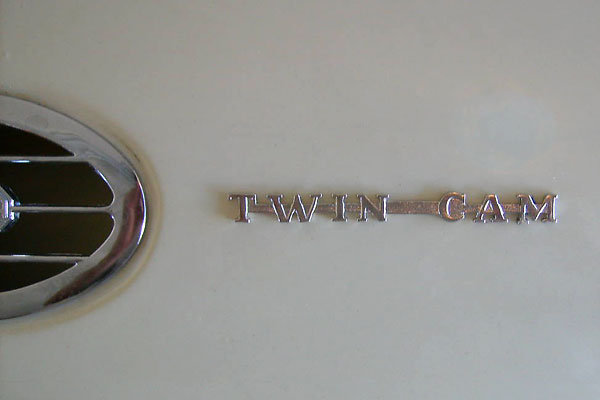 Truth in advertising! The Nissan CA18DET is after all a "Twin Cam" engine.