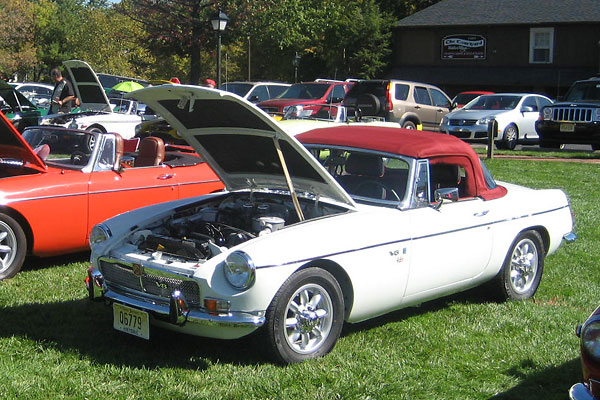 Dan Algarin's 1974 MGB with Rover 3.5L V8 engine
as published in BritishV8 Magazine, Volume XVI Issue 2, October 2008
Owner: Dan Algarin
City: Hewitt, NJ
Model: 1974 MGB
Engine: 3.5L Rover V8
Built by: owner
Engine:
Rover 3.5L engine, fitted with "factory" MGB GT V8 model intake manifold, dual SU HIF6 carburetors, thermostatic air cleaner system, wiring, etc.

Cooling:
MGB GT V8 spec radiator and cooling fans. MG oil cooler.

Exhaust:
complete MGB GT V8 exhaust system (including factory cast iron manifolds).

Transmission:
stock MGB GT V8 four speed transmission, complete with its distinctive bellhousing, original gear ratios, and Laycock overdrive (on fourth gear only). Original spec flywheel, clutch system, and driveshaft.

Rear Axle:
Salisbury axle with original MGB GT V8 gear set (3.03:1 ratio).

Front Susp.:
Moss UK coil-over suspension.

Rear Susp.:
British Automotive tube-shock conversion and Panhard rod. Moss anti-tramp bars. Lowering blocks. Polyurethane bushings.

Brakes:
servo assisted single-circuit brake system, similar to factory MGB GT V8,
(front) Rover SD1 brake calipers, operating on MGB GT V8 rotors, and
(rear) stock MGB.

Wheels/Tires:
14x5.5 Minator knock-off wheels with Yokohama 165/70R14 tires.

Electrical:
factory "V8" tachometer. MG factory spec Delco alternator, Rover starter, and Lucas points-type distributor with Lucas coil.

Interior:
all leather interior, featuring leather seats (black with red piping) sourced from The MG Centre (aka "Elite MG") in the UK, door panels from Moss Motors, dash and middle console covered in leather by an upholstery shop in Guadalajara, Mexico. Chromed defroster vent bezels.

Exterior:
stainless steel wire mesh grille. Aston fuel cap. Tripod headlamps. Mohair-fabric top (fully lined inside) supplied by Prestige Auto Trim UK. Painted MG "Glacier White", which was the original color of this particular MGB and also the most popular color for the MGB GT V8 model.

Completed:
April 20, 2008.


Engine Installation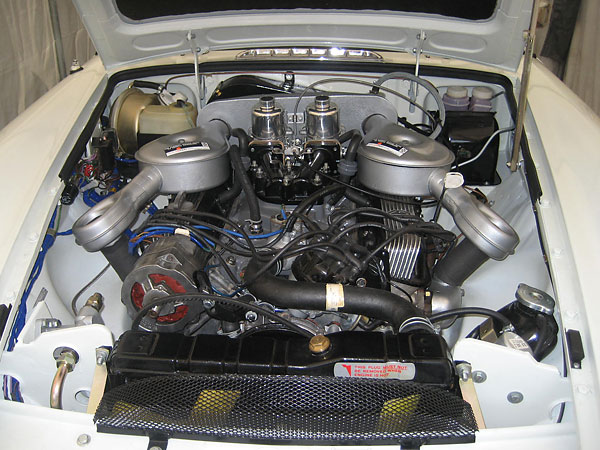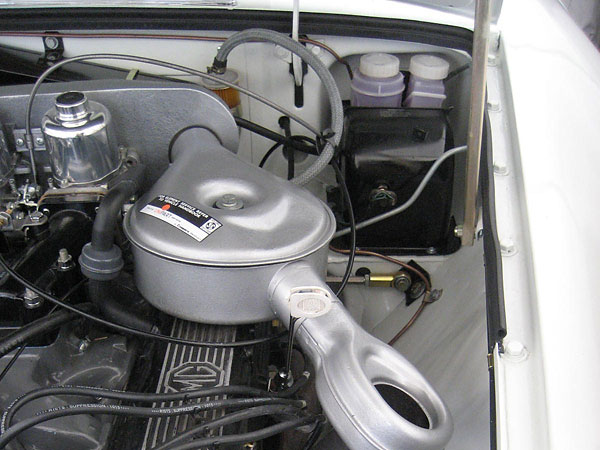 Engine steady bar made from parts ordered from McMaster Carr, cost less than $20.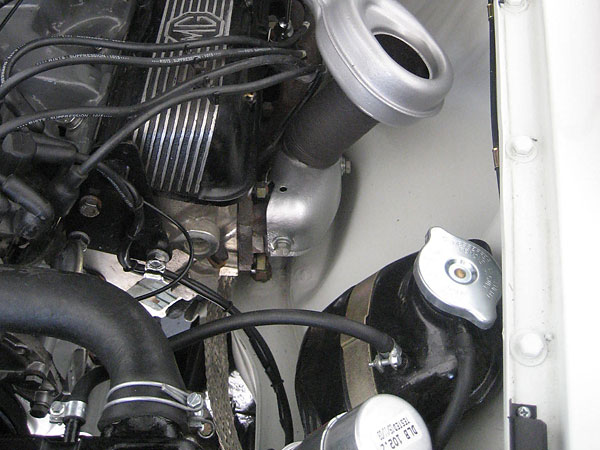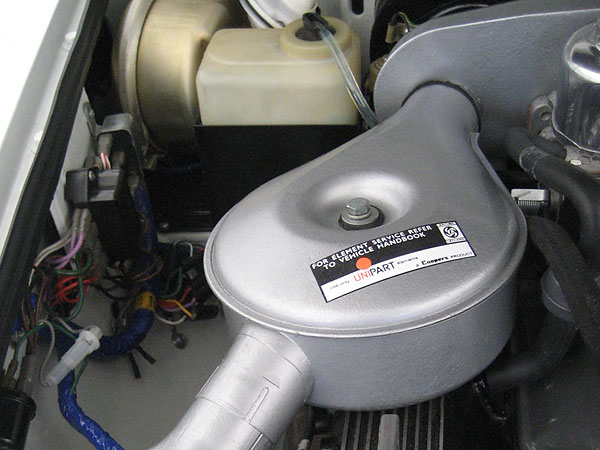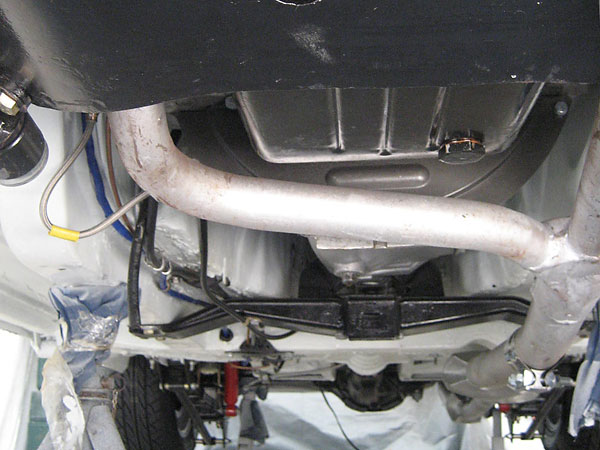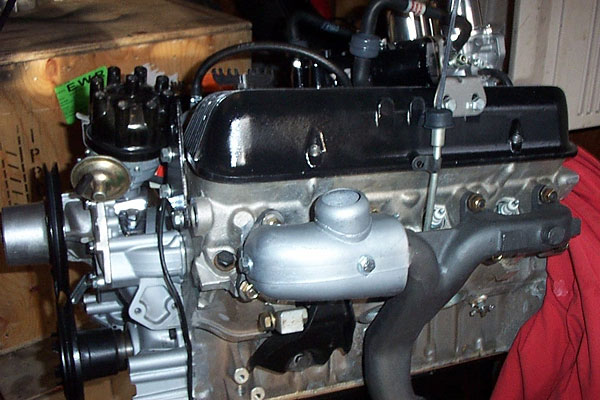 Rover 3.5L engine, fitted with MGB GT V8 cast iron exhaust manifolds.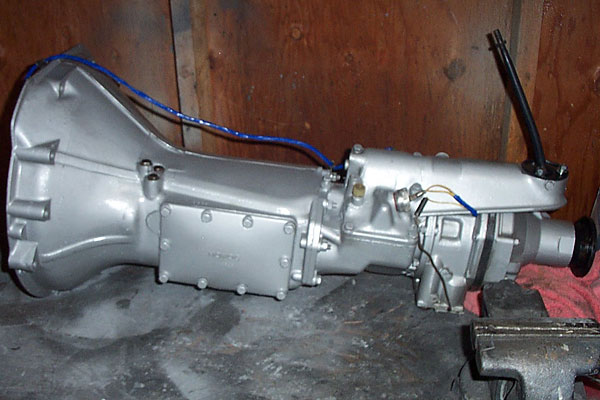 MGB GT V8 4-speed transmission, with distinctive integral bellhousing and Laycock overdrive.

How It Was Done:
Paint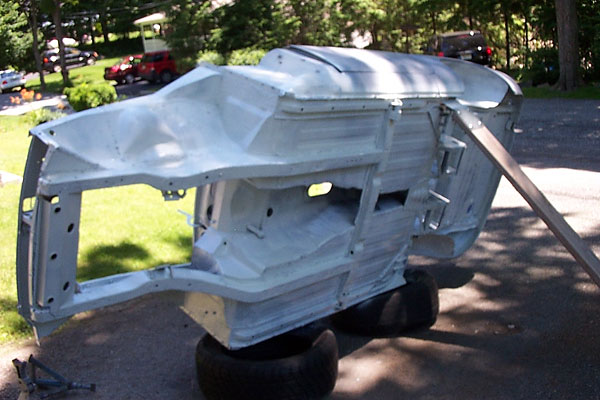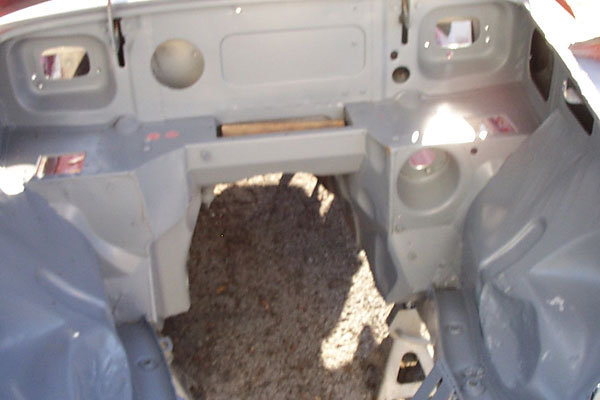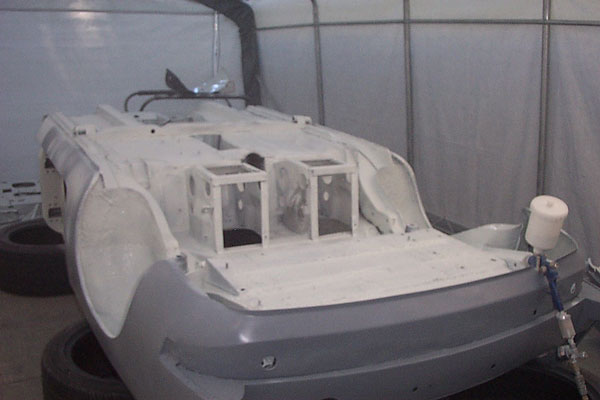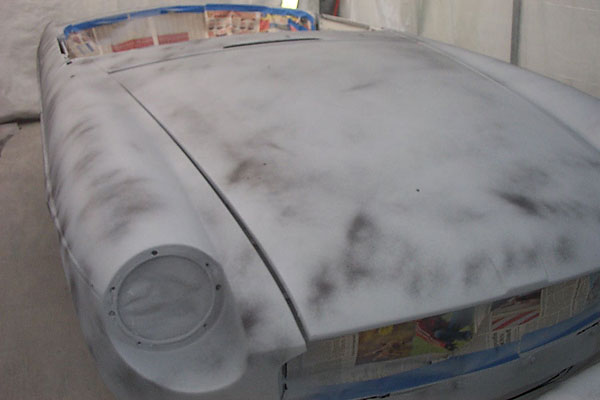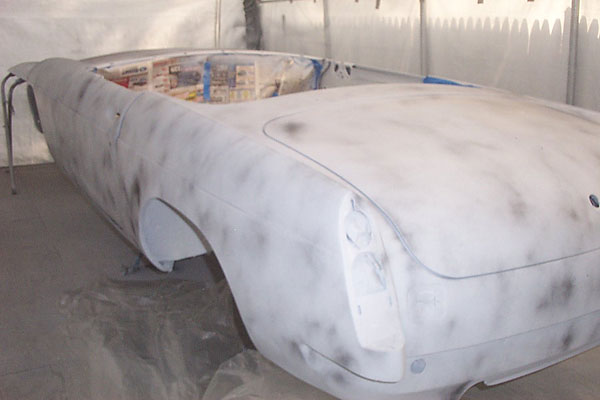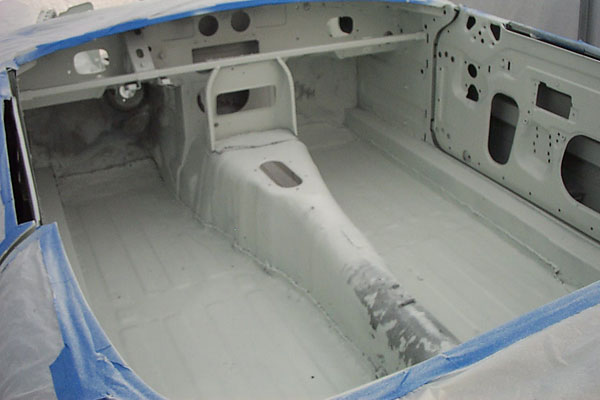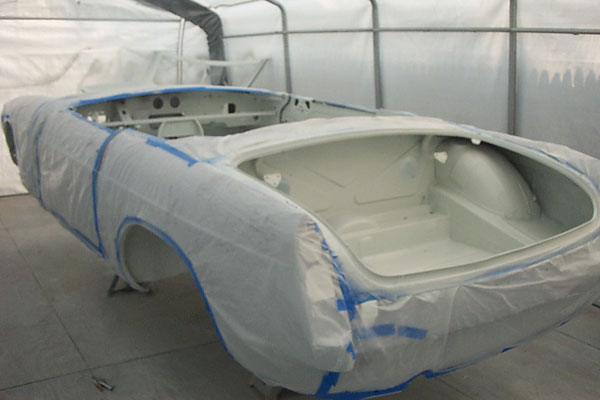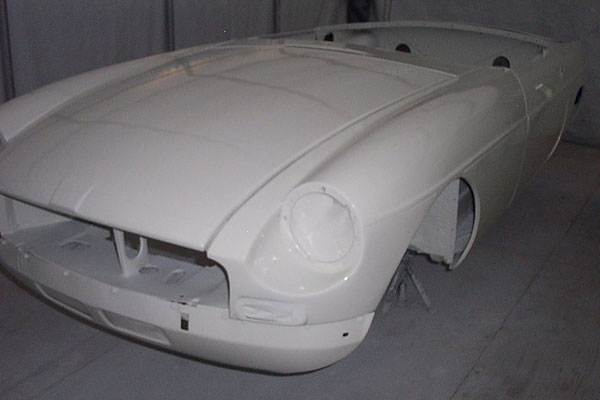 Re-Filling The Engine Bay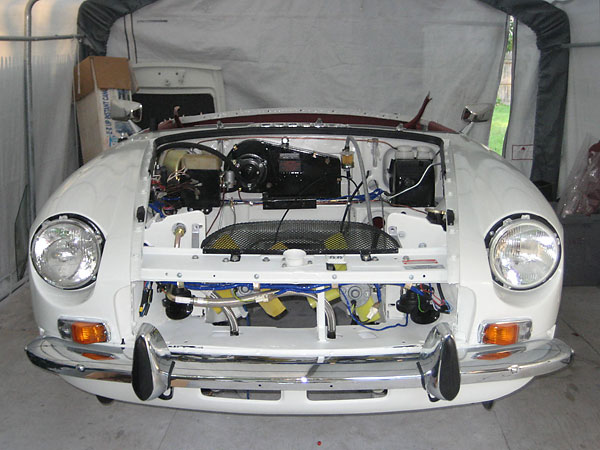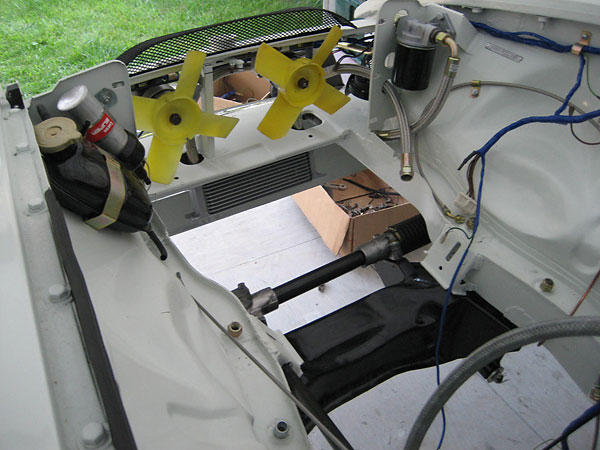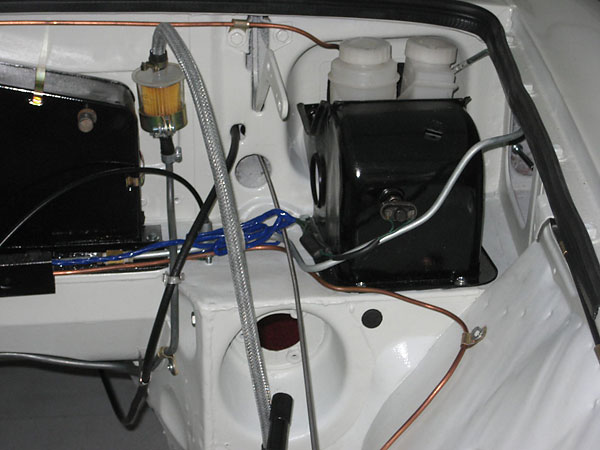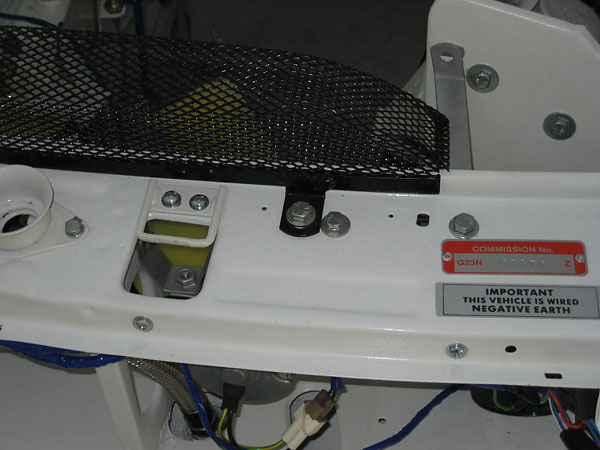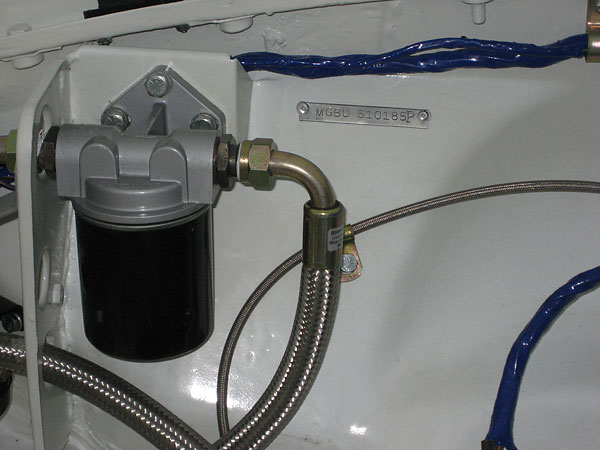 Remote oil filter.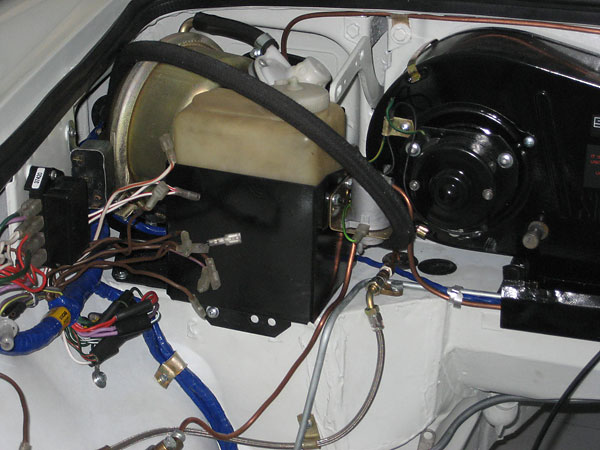 Remote power brake servo.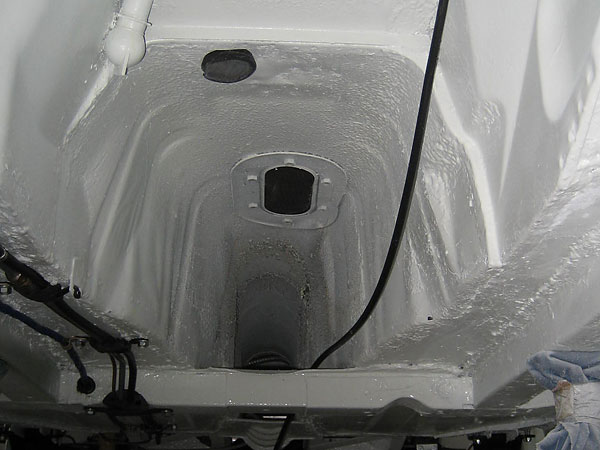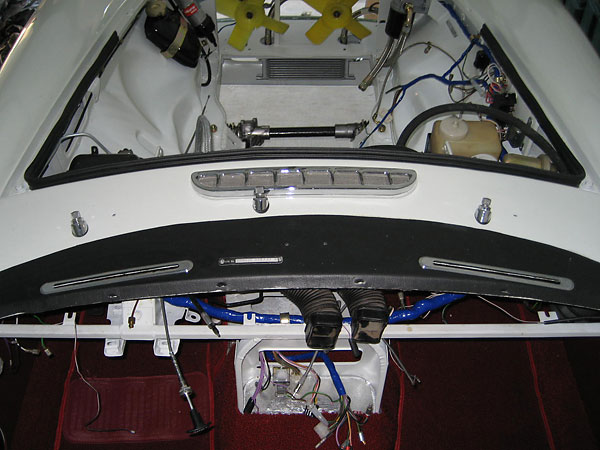 Installation of the Suspension and Brakes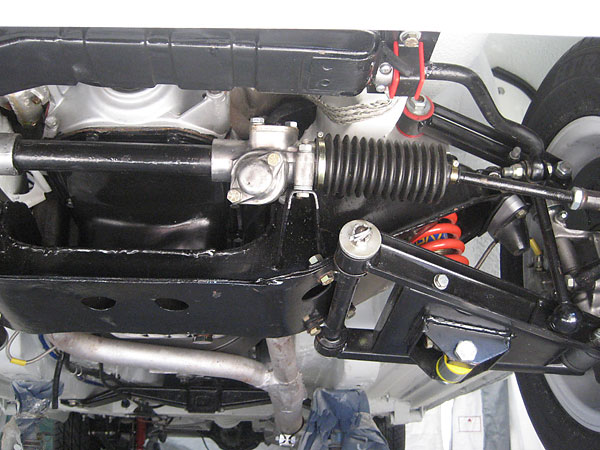 Moss UK coil-over suspension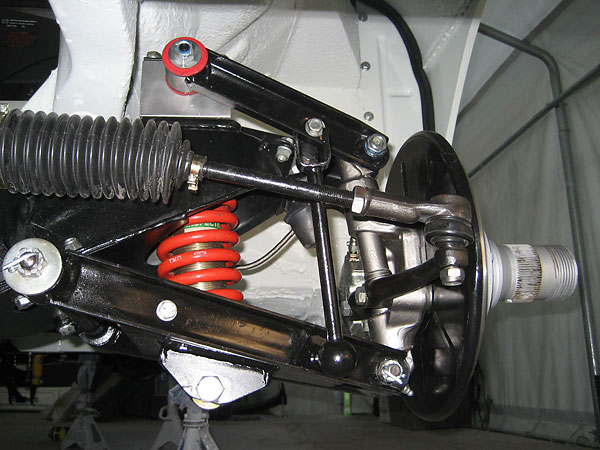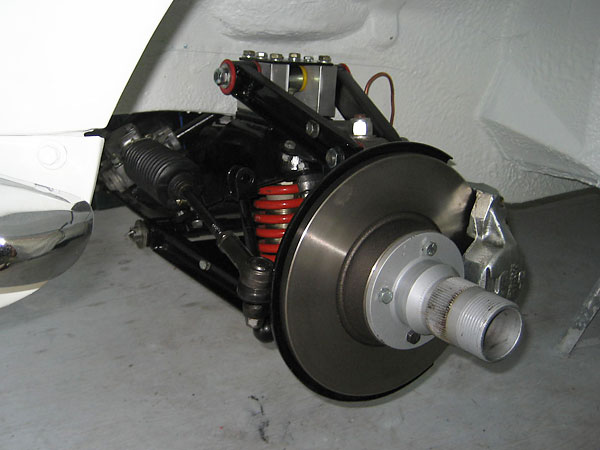 Rover SD1 brake calipers, operating on (extra thick) MGB GT V8 rotors.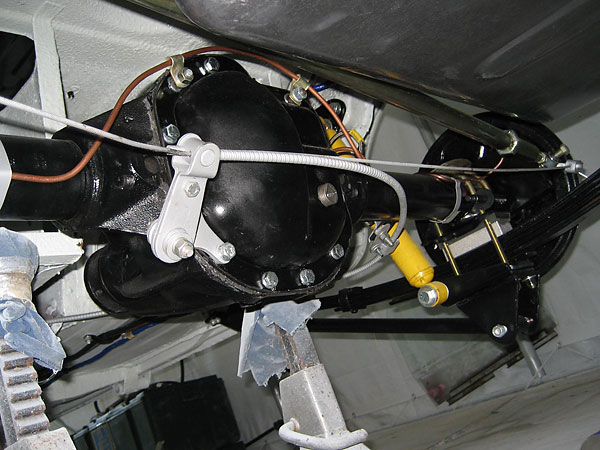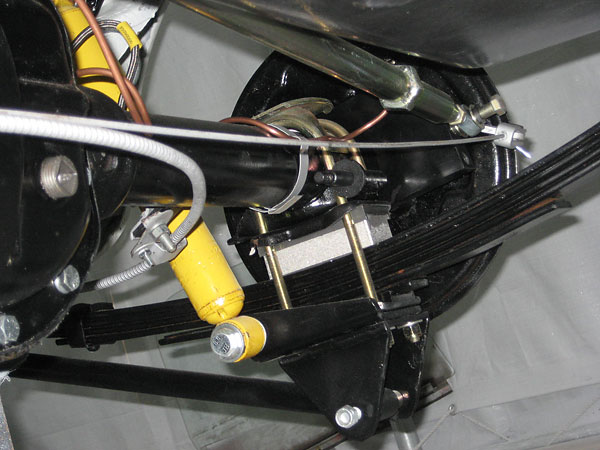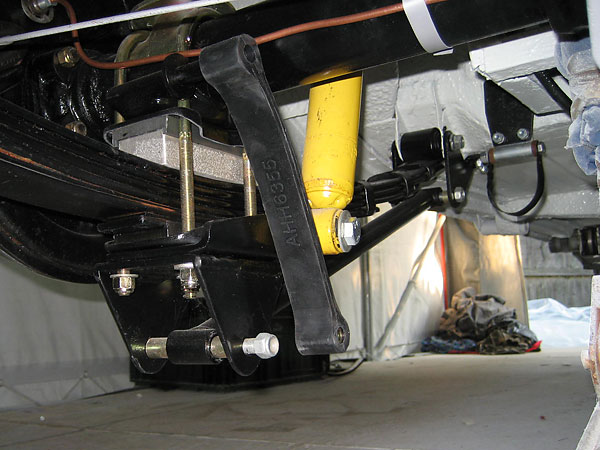 Anti-tramp bar.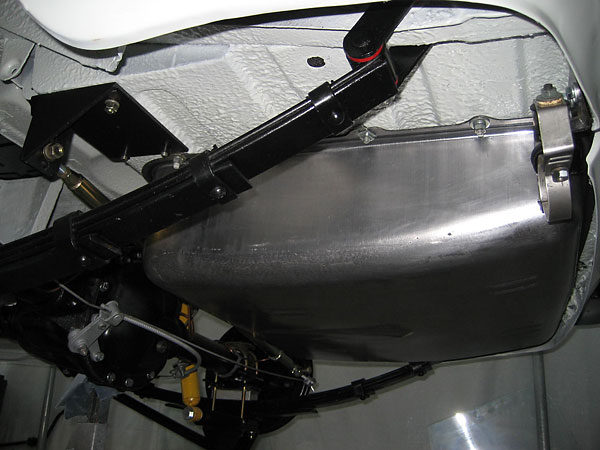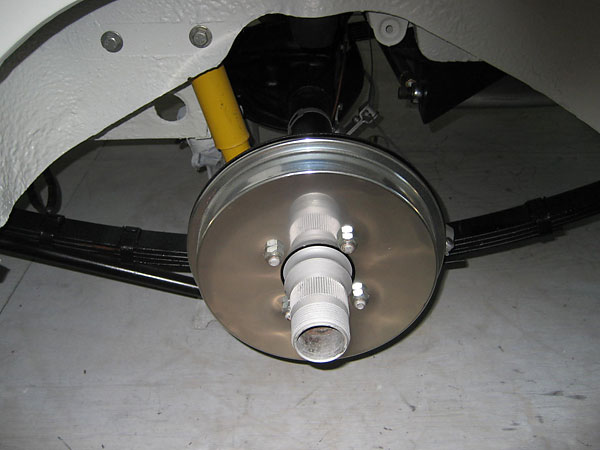 Enjoying this article? Our magazine is funded through the generous support of readers like you!
To contribute to our operating budget, please click here and follow the instructions.
(Suggested contribution is twenty bucks per year. Feel free to give more!)
Interior and Dashboard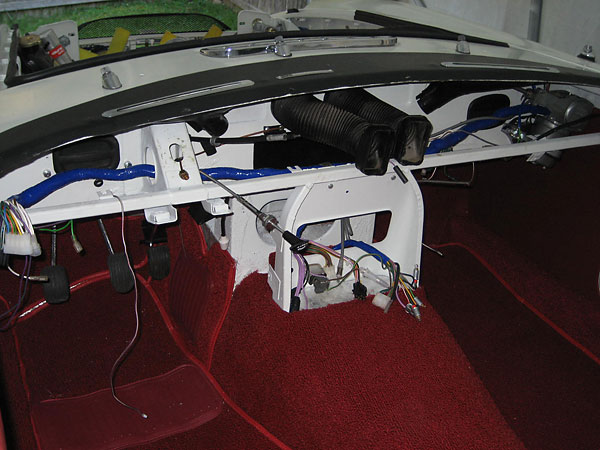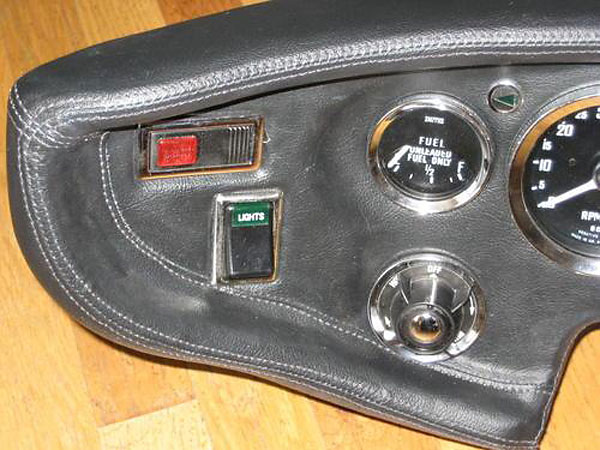 Custom leather-covered MGB dashboard.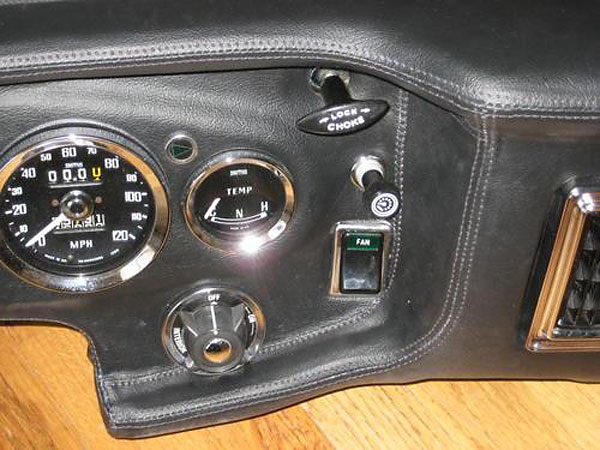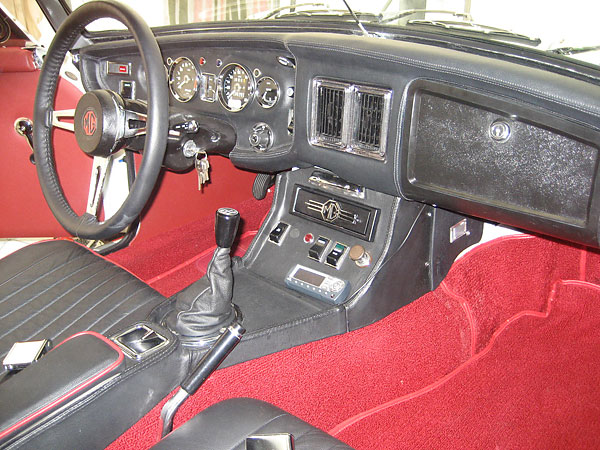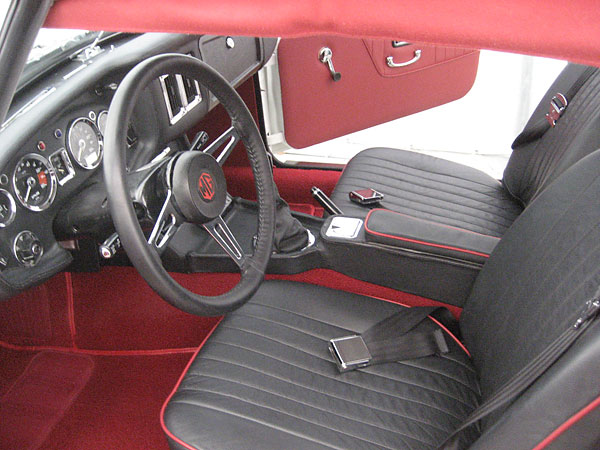 Exterior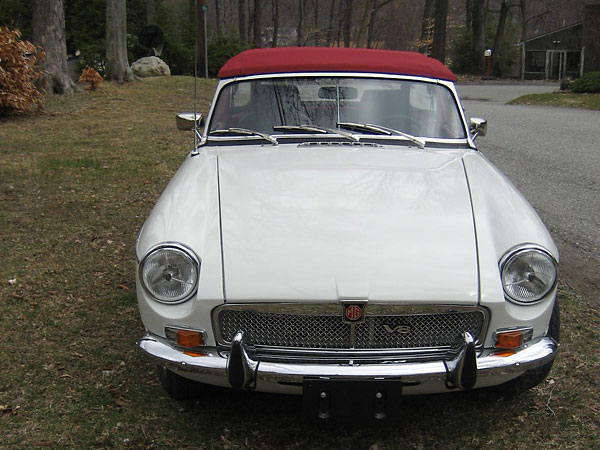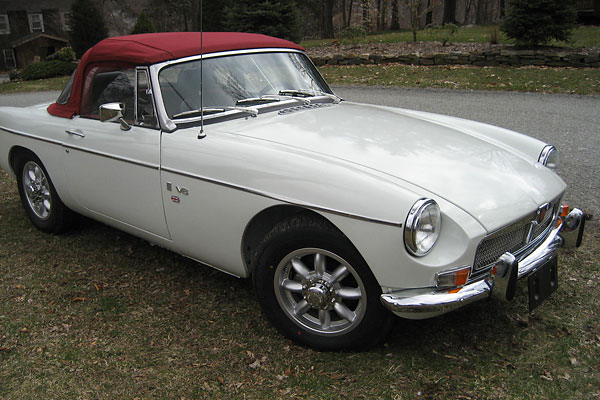 14x5.5 Minator knock-off wheels.