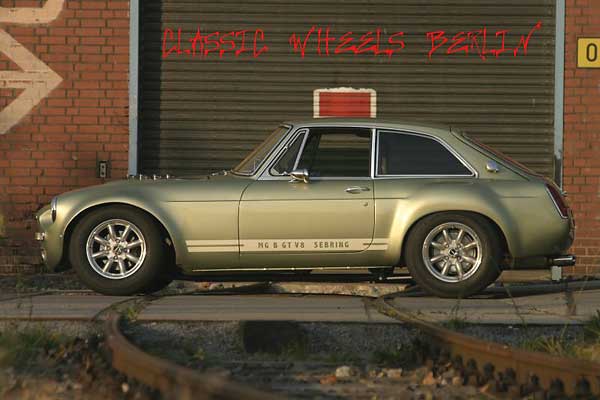 Classic Wheels Berlin's Rover 4.0L V8 powered 1974 MGB/GT
as published in British V8 Newsletter, Volume XIV Issue 2, August 2006
This car was sold in an online auction that ended December 20, 2005
This description has been translated from the original (German) description that accompanied the sales offer:
MGB GT V8 Sebring Replica, with a number of special features in the "James Bond style". The car has a three-way rotating license plate (motorized, with remote control). It also features both a unique roof-mounted video projector (with electric lifting and aiming mechanism) and a dashboard-mounted LCD-display screen. These two video outputs work interchangeably for viewing DVD movies or for playing video games. A Kenwood DVD player and a Sony Playstation2 are both installed in the center console. Behind the seats (where the rear seat used to be) is a mini-bar with crystal glasses and storage for DVD films and video games. The interior has been completely reupholstered in leather, and features a custom instrument panel and all new instruments, including a speedometer which reads to 220km/h. Automatic power doorlocks and a Moto Lita wood-rimmed steering wheel have been installed. Additionally, the dashboard features a small pull-out table. 8 loudspeakers are powered by a 8 x 180 Watt amplifier.
The 4 liter V8 Range Rover engine's heads were ported and polished with flow increased approximately 15 percent from stock. They were also match-ported to the RV8-style (through-the-inner-fender) stainless-steel headers and the intake manifold. Four Weber 45er double-downdraft carburetors were installed. The ignition system features Mallory Dual-Point distributer. The following parts were replaced or upgraded: camshaft, hydraulic tappets, valve springs, timing chain (double-roller, adjustable), pistons, oil pump, and water pump. An aluminum radiator with thermostatically controlled electric fans was installed. The exhaust system was fabricated of high-grade steel and has two independent exits to the rear. The fuel tank was custom fabricated from aluminum (capacity: about 70 liters). It's filled via LeMans-style fuel caps on both sides of the vehicle.
The transmission is a completely-overhauled ZF five-speed, fitted with a Fichtel and Sachs clutch. The drive shaft was specially fabricated and has upgraded universal joints. The Salisbury-type rear axle was completely rebuilt, with an MGC differential. The leaf springs are from racing and lower the chassis around 3.5 cm. Anti-tramp bars were installed. The (GAZ) rear shock absorbers feature 32 selectable settings. The front suspension was completely rebuilt and polyurethane bushings were fitted. The shock absorbers were "upgraded" and new racing springs were installed which lower the front end 3.0cm. Negative camber lower wishbones were fitted. The kingpins have been replaced. The brake assembly is completely new. The front brakes feature ventilated rotors and larger brake calipers. The wheels are Compomotiv light alloy 7 x 15 (front) and 8 x 15 (rear), and they're wearing Yokohama 215/65/15 tires.
Although this car was built as a "show car", and indeed did appear and compete on a popular German television show (Bizz motzt), it is perfectly suited to daily driving too. It runs super, has a "mad fat sound," and the acceleration is brutal. This car has demonstrated 12.2 second 1/4-mile times at the Luckau drag-strip! On the test stand, the engine achieved 297hp and 390Nm torque. The car's maximum speed is therefore estimated to be approximately 237km/h.
Although the car is pictured here with velocity stacks poking through the hood, a second hood with a scoop is also included for normal driving (and air filters may be installed under that). Editor's note: although the car is shown with a roof-mounted video projector, Q could easily upgrade it to a rocket launcher or photon laser-weapon.
This show-car was built in 6 weeks with approximately 1200 hours of work. For further info check
www.cwberlin.de
or contact Classic Wheels Berlin (in Berlin Germany) by phone at: 030/8022207.
The following images are from when the car was posted for sale in December 2005: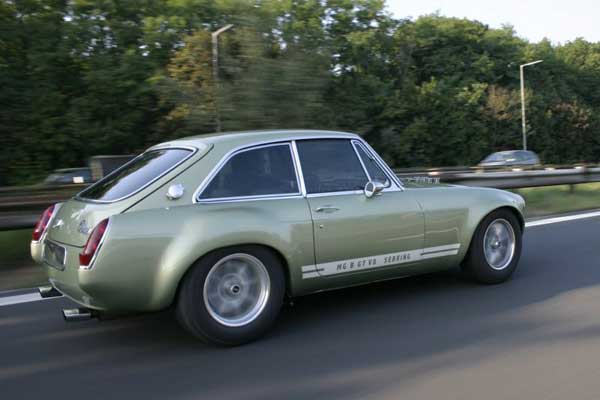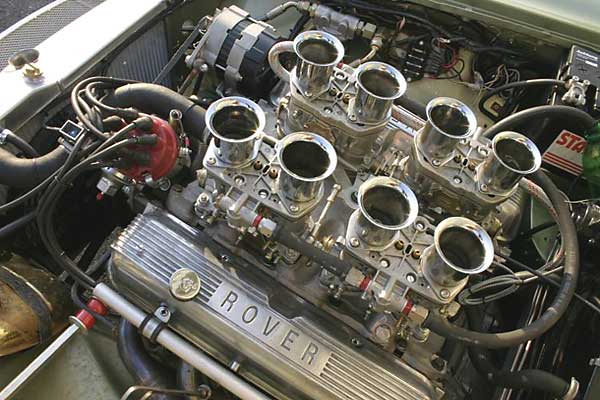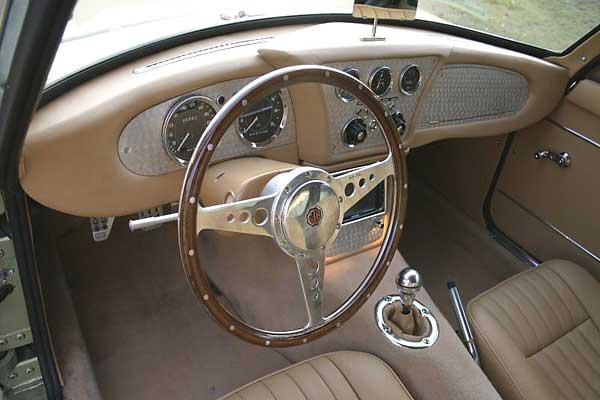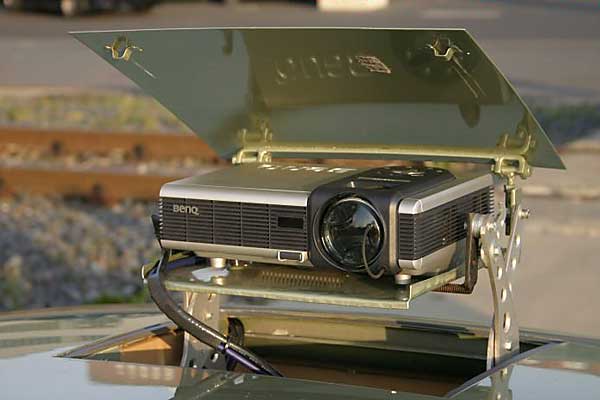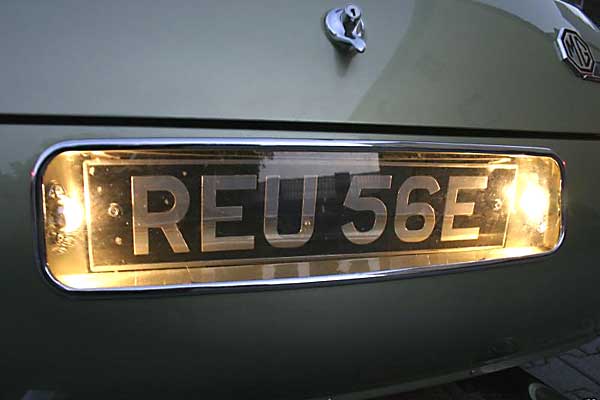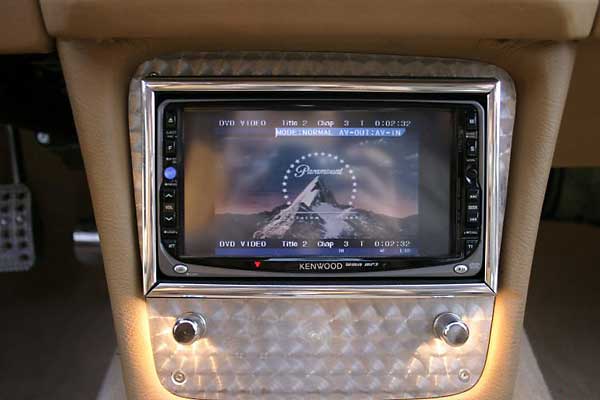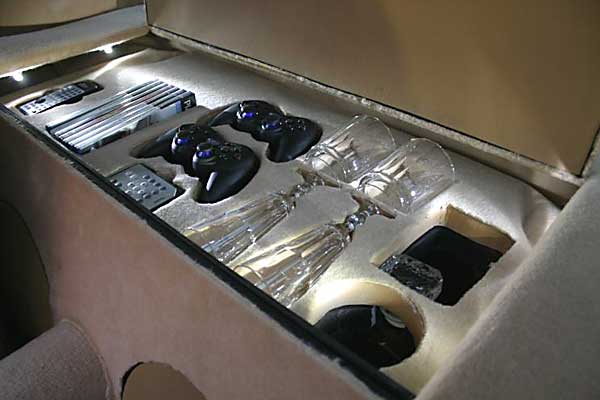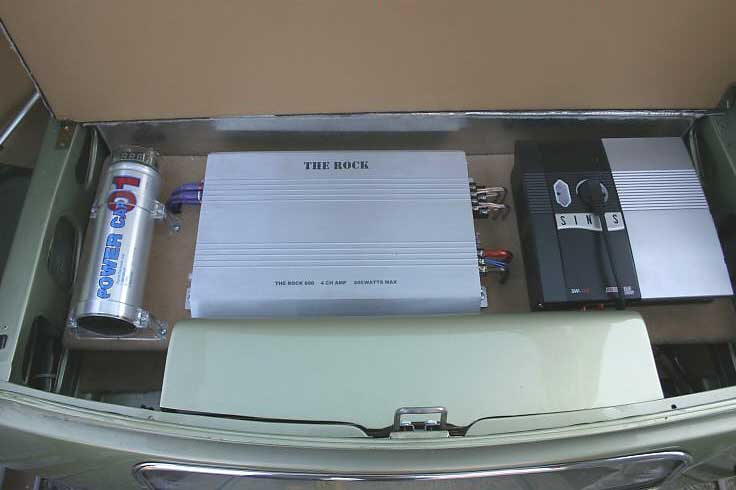 The following images are from the "Bizz" television show, as found on the website,
www.autobild.de
: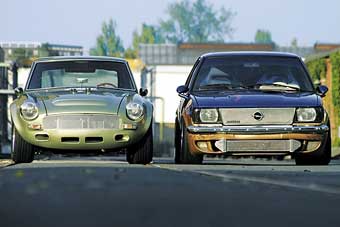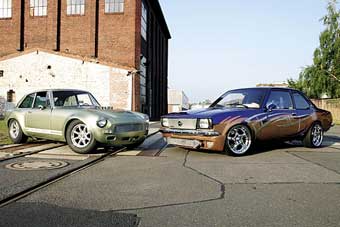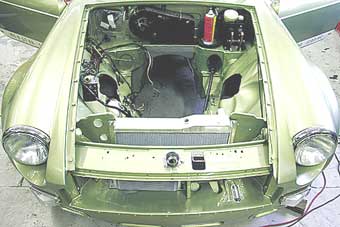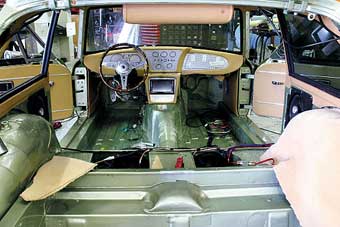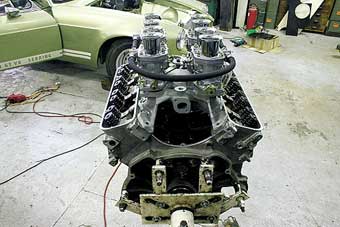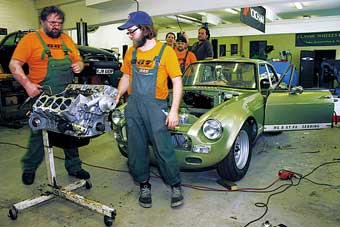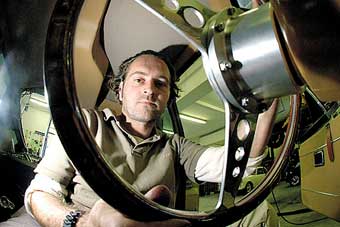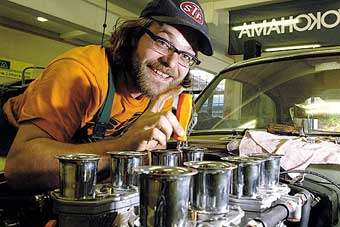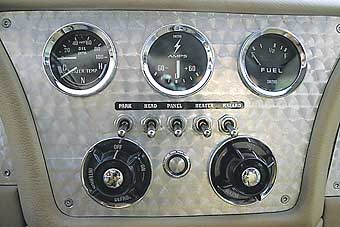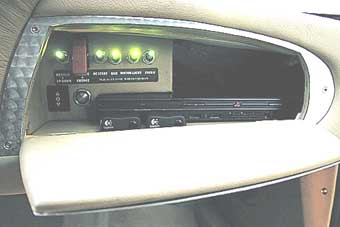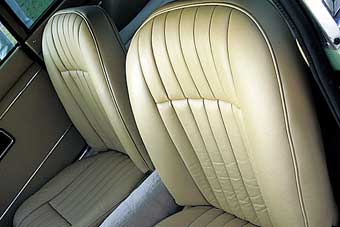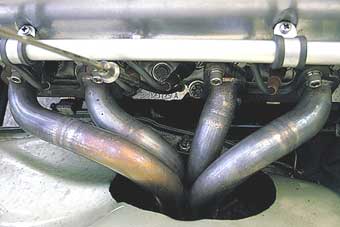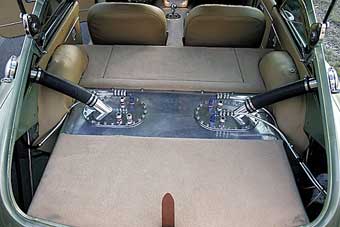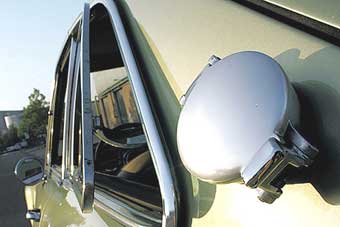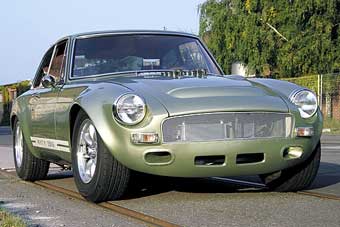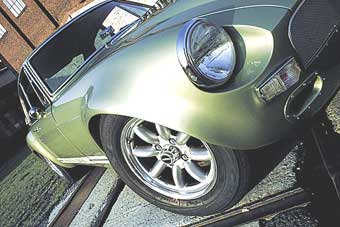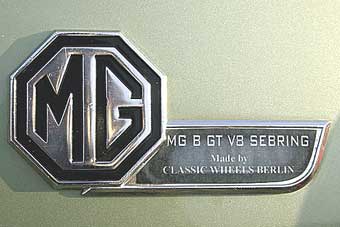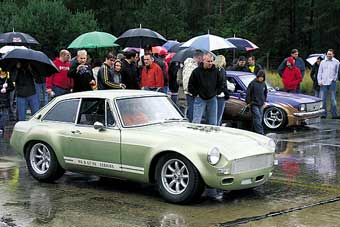 The following images are from the Classic Wheels Berlin website,
www.cwberlin.de
: