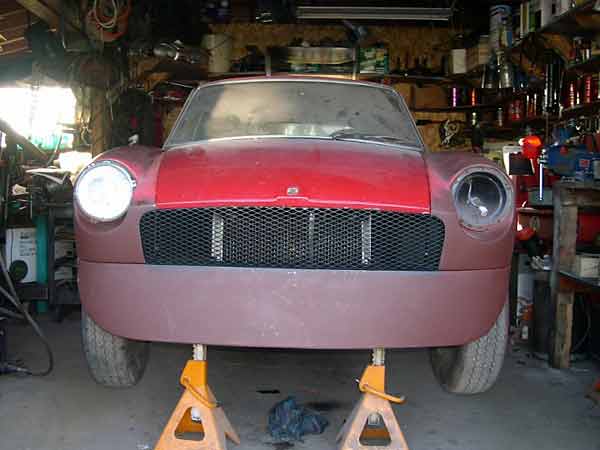 Brian Bayer's Two MGB V8's
(as recorded by Larry Embrey)
Larry wrote (on February 23, 2005): I now work with Brian, so we are constantly keeping touch on projects etc. A year ago, I was going to purchase this car to do much the same thing that Brian is doing, though I know mine would not have come out as nice nor be as far along! A Friend of Brian's is doing all the fabrication work, and doing a GREAT JOB, he hand-fabbed replacement panels to replace the rusted-out rockers, as well as the front air dam, new trunk floor, etc. This car is being built for the track with a SBC 383 stroker motor, Edelbrock intake, Holley 825cfm DP, purple hornies glasspacks, 2spd trans... The cam in this thing sound like a top fuel car, barely idling at 1000rpm.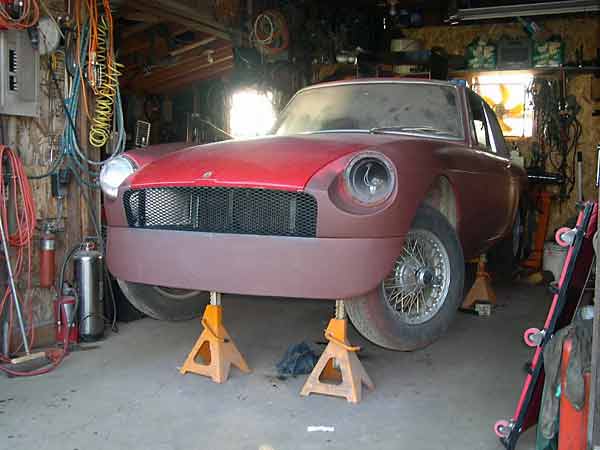 Lots of body work done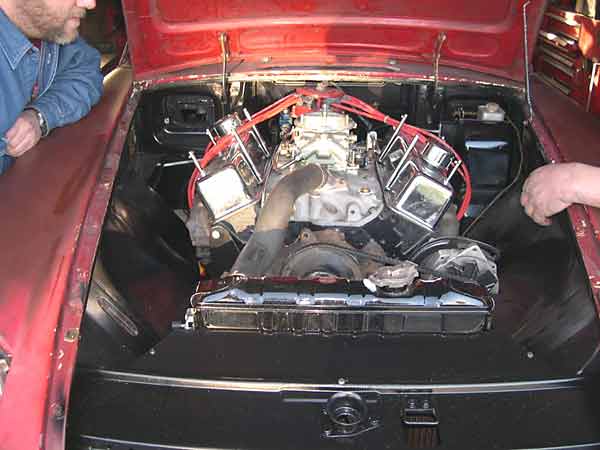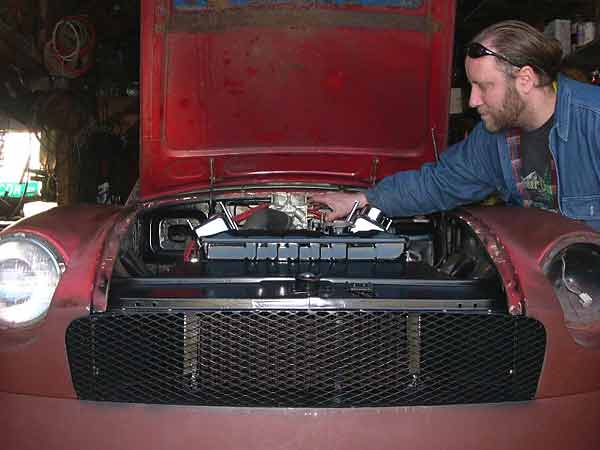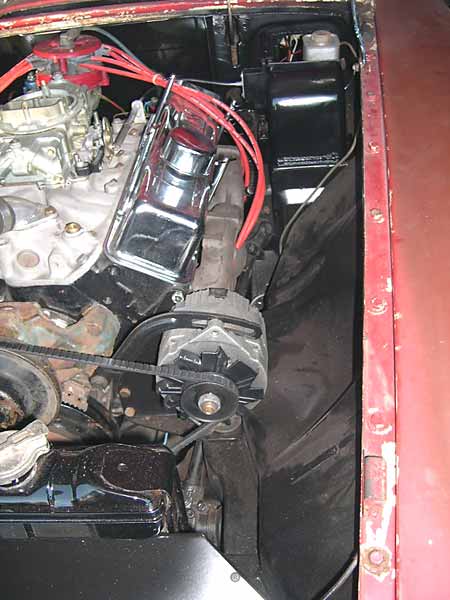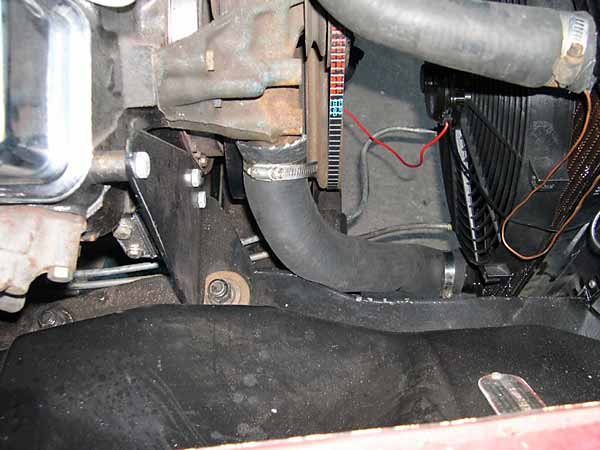 Lower Radiator Hose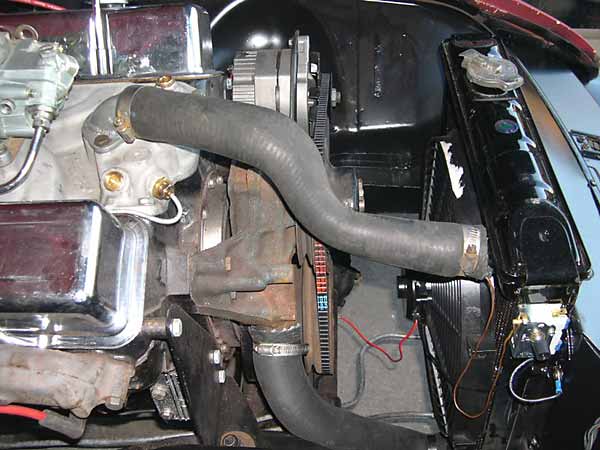 Engine Set WAY Back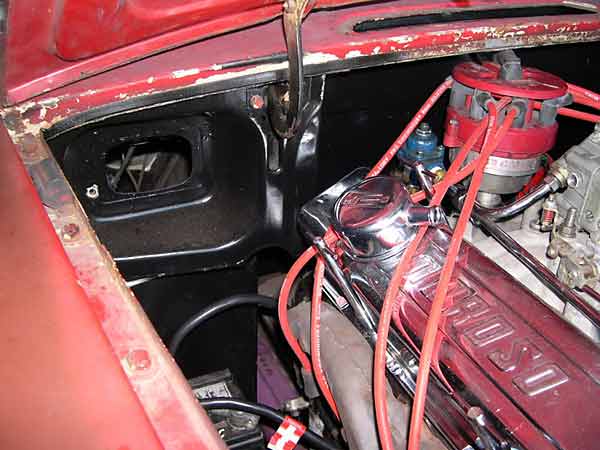 No Heater - Notched Firewall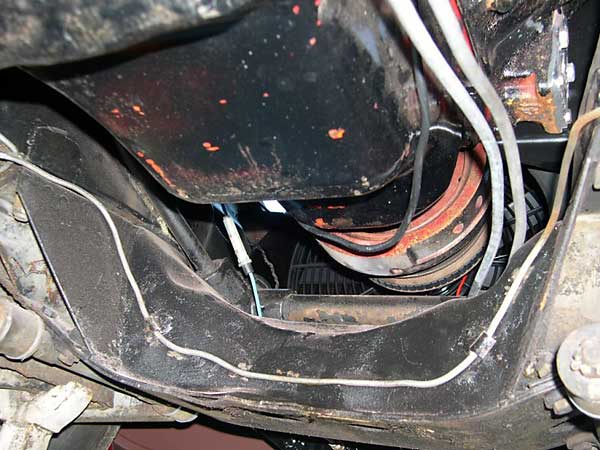 Lots of Crossmember Clearance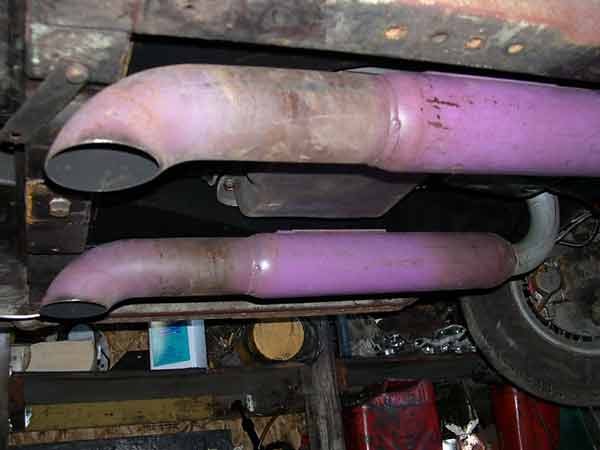 "Purple Hornies"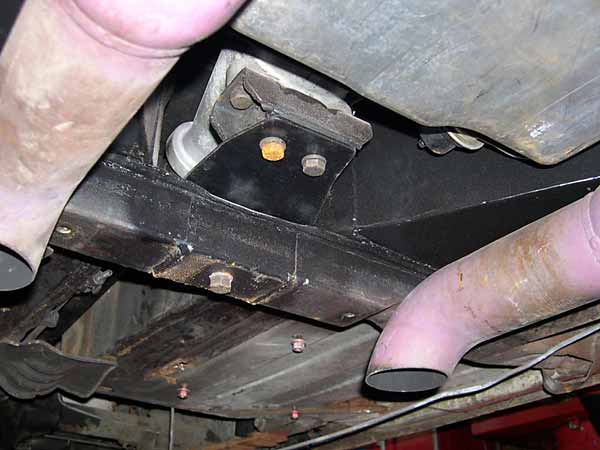 Custom Transmission Mount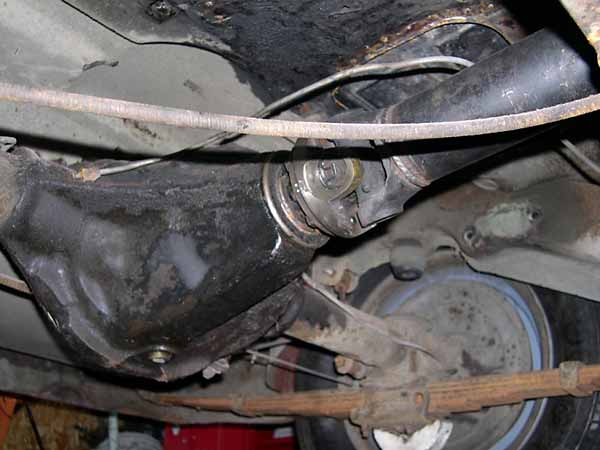 Chevy UJ Adapted to Fit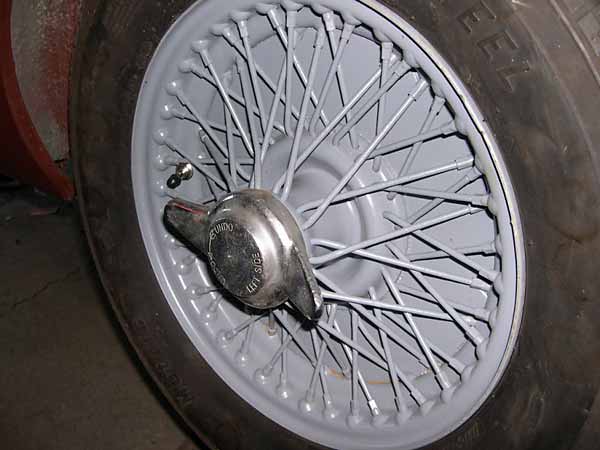 Wire Wheels with Welded Disk Inserts


Pictures from 2001 Fun Ford Weekend
Larry wrote:
"I heard about this car in early Sept 2001 while rummaging a local wrecking yard for parts. He's in my area, and while attending a Ford day at our local strip stumbled upon the car! From what I could tell, this conversion may use a stock 302 oil pan with front sump. Thus, the thin cross-member in the pictures below. Brian's car is a 1976 model. The motor is a bone stock ALL IRON 302 with an RV cam and Edlebrock 600cfm carb. He has no aftermarket aluminum parts or any aftermarket hop-ups (aside from a 50hp NOS kit!) Brian has had the car weighed in the past and she came out at just 2100lbs! The tranny is a C4 and torque converter unit from a Ford Van. The torque converter is a little tired as can be evidenced by it's inability to break the tires loose under full acceleration. Brain said this conversion was done on the cheap ($3500 including $1700 in exhaust) and took him one full weekend to accomplish."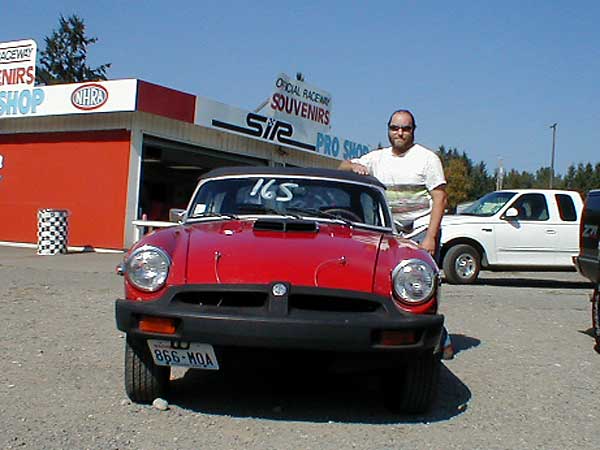 Happy Owner/Builder After a Solid 1/4mi Run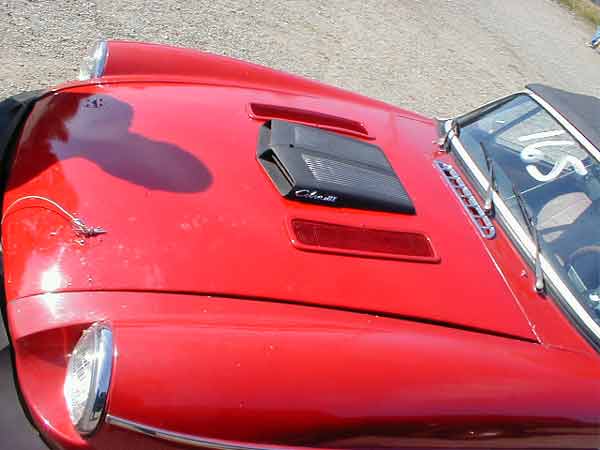 This Scoop is a Functioning Ram-Air Set-Up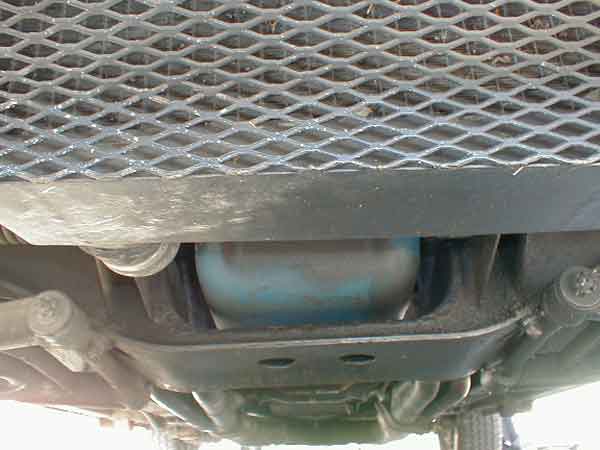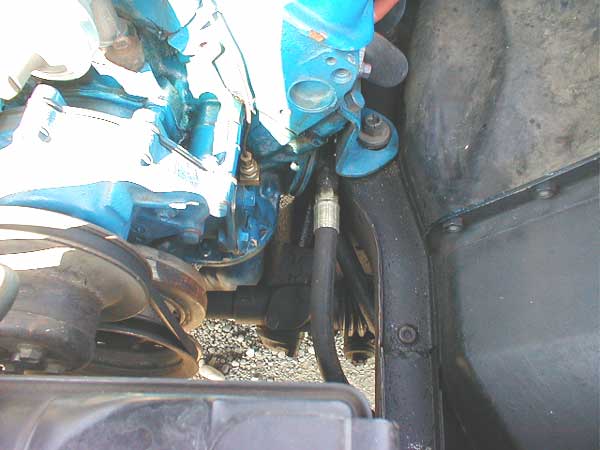 Front Driver Side Motor Mount