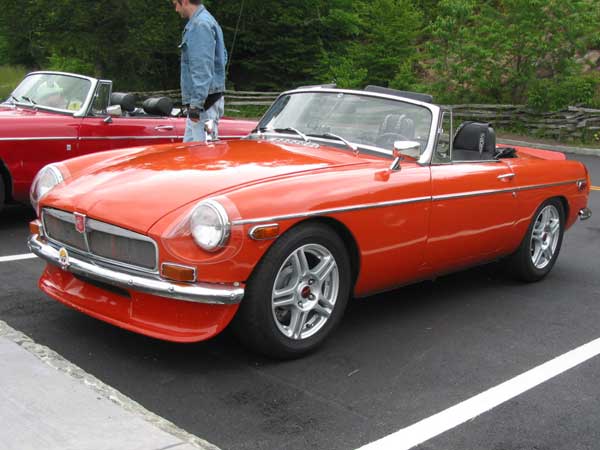 Bill Guzman's 3.4L GM V6 Powered 1974 MGB
as published in British V8 Newsletter, Volume XIV Issue 2, August 2006

Owner: Bill Guzman
City: Camarillo, CA
Contact: bg.gtv6-at-verizon.net

| | |
| --- | --- |
| Performed by: | Classic Conversions Engineering (Bill Guzman, proprietor) |
| Engine: | GM 3.4L (209cid) V6 "Crate Engine" |
| Intake: | Edelbrock manifold with a Demon 525cfm carburetor. |
| Cam: | Crane 260/270 Duration, 500 Lift Cam, Aluminum roller arms. |
| Engine Electrical: | Easywire. |
| Cooling: | Custom aluminum radiator. |
| Exhaust: | Custom dual exhaust (headers by Classic Conversions Engineering, into dual exhaust exiting driver's-side.) |
| Transmission: | T5 5-speed. |
| Clutch: | Aluminum flywheel... |
| Rear axle: | Ford 7.5 rear axle with 3.45:1 ratio (from '75 Mustang), with GM front yoke. |
| Front Susp.: | Classic Conversions Engineering coil-over suspension. |
| Rear Susp.: | Stock axle and springs, with Monroe telescoping shocks, plus Classic Conversions Engineering traction bars and Panhard rod. |
| Brakes: | Classic Conversions Engineering brakes (12.19 inch vented front rotors with Wilwood calipers). |
| Wheels/Tires: | Ford Racing 15 by 7.5 wheels on Classic Conversions Engineering 5-lug hubs. |
| Interior: | Miata seats, power windows, custom center console, satelite radio. |
| Body: | Air dam, Sebring headlight covers, and rear spoiler fitted. |
| Electrical: | TPI gauges. |
| Completed: | November 2005. |
| Performance: | 168 horsepower at the rear wheels, 0 to 60 in 6.7 seconds, 60 to 0 in 103 feet, 26mpg highway. |
| Weight: | 2128 lbs |
| Comments: | This engine swap is an easy task with the Classic Conversion Engineering kits (including the front suspension, engine installation, and upgraded four-wheel disk brake kits.) The total time required for the conversion is less than 30 days, and only very minor modifications to the engine bay were required. The car is very reliable and a pleasure to drive... so much so that Bill Guzman and his wife drove it from California to Eastern Tennessee (2600 miles!) to attend the V8 2006 meet. |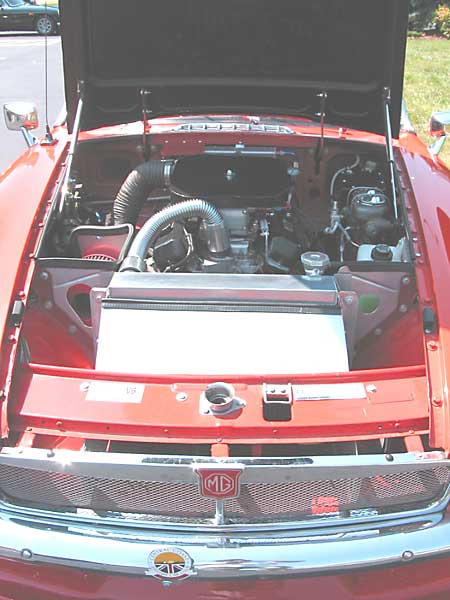 The engine is way back, for excellent weight distribution and generous room for the cooling system.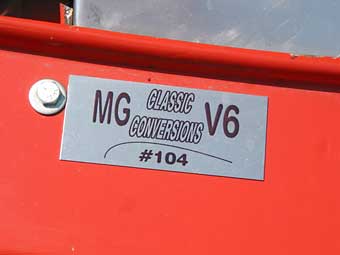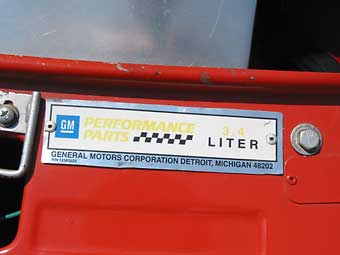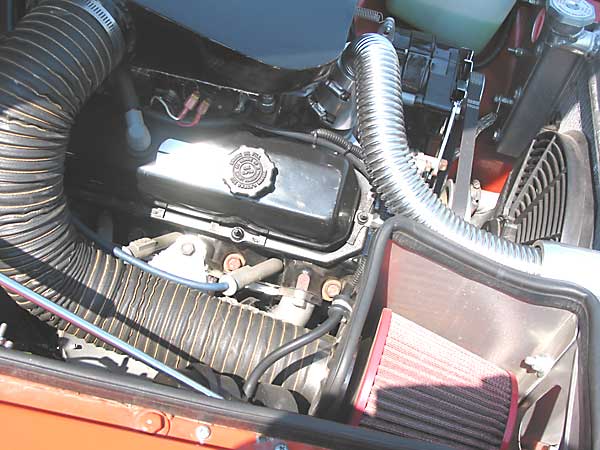 Ducting to the radiator eliminates re-circulation. Engine air is cooler because it doesn't pass through the radiator.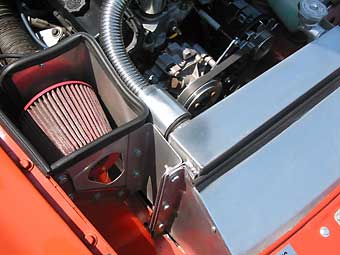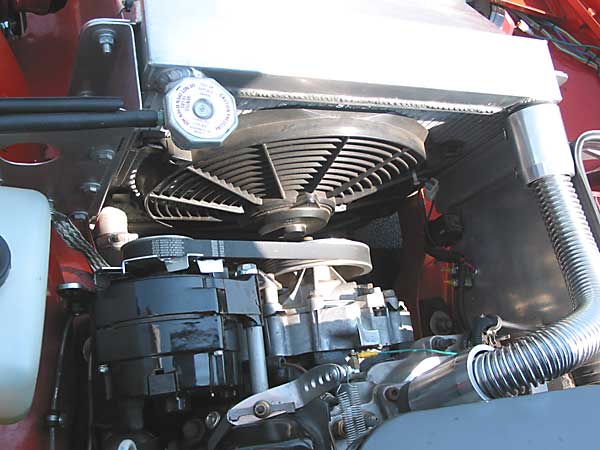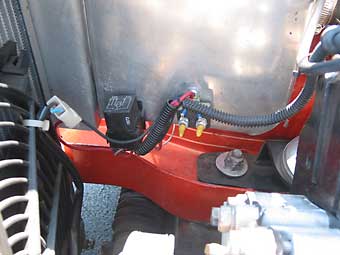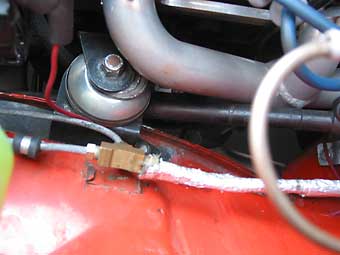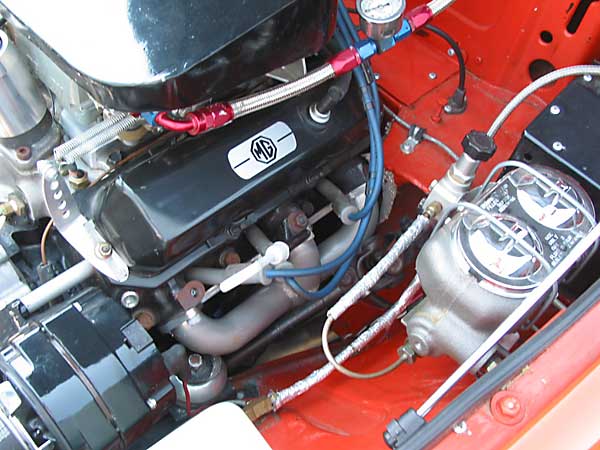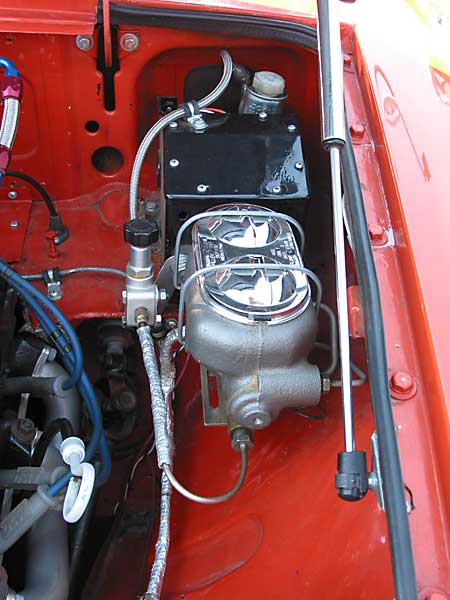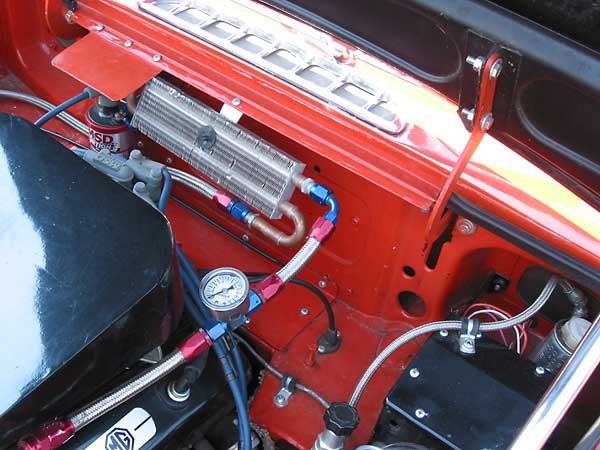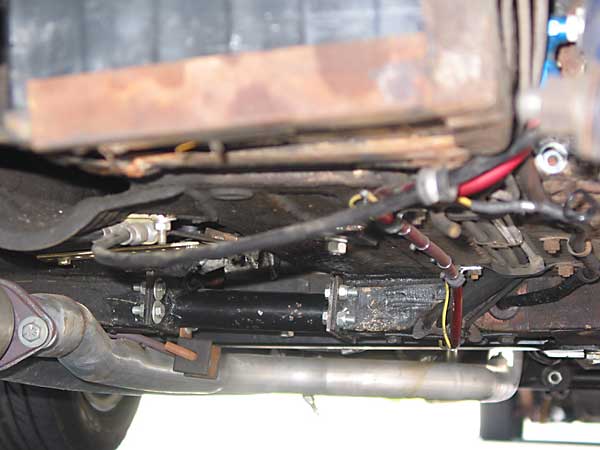 Notice the removable tubular brace under Bill's transmission. It facilitates quick and easy clutch service!
Also, since both exhaust pipes are routed on driver's-side, the fuel system and battery stay cooler.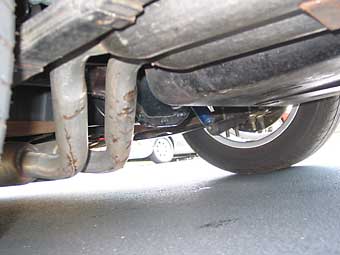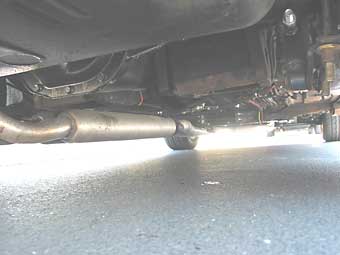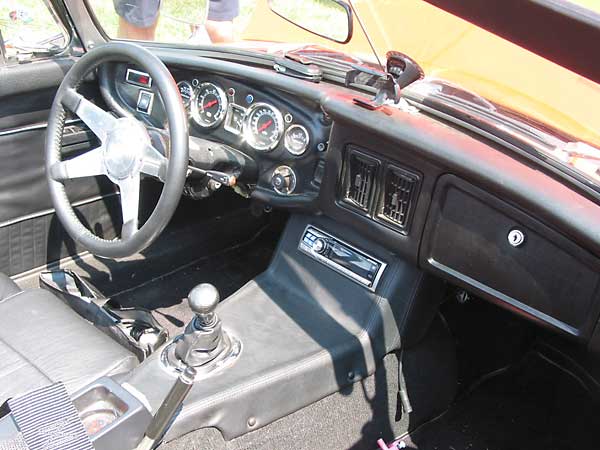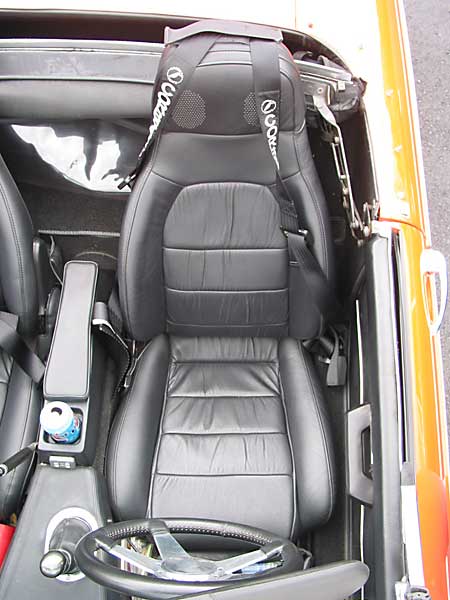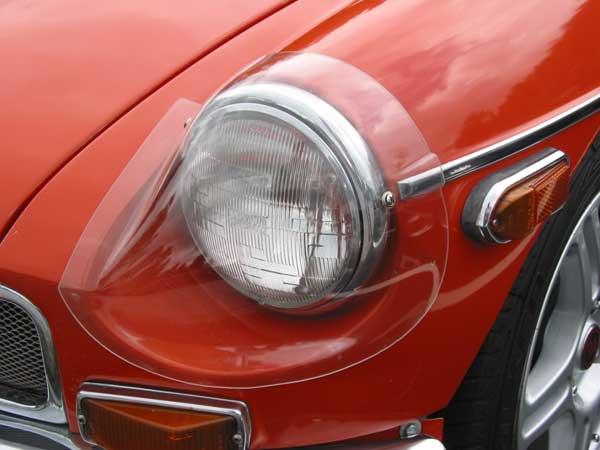 Classic Conversions Engineering offers Sebring headlight covers.