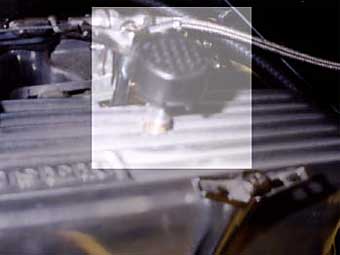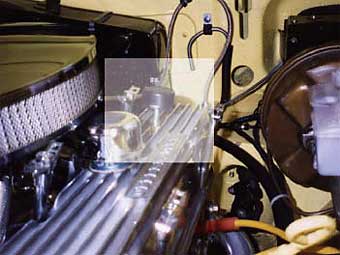 This article appeared in The British V8 Newsletter - Volume XII, Issue 3 - September 2004
by: Harvey Liechti
Using up Oil in Your 3.5L Rover V8? Can't find out why? This little fix may put your worries aside! While going down to Townsend, TN in 2003 I was using 2 quarts of oil a day....every day. While talking to Bernie Posie of Elyria, he mentioned that he was losing oil in his 3.5L engine also. I checked compression (wet and dry) and also took a cylinder leak check.
I saw Bernie at the Ohio MG meet in Columbus. He had checked around before the meet and found that the Rover V8 used a different breather system. He used this system on his trip out to the Columbus meet and it worked! Well, then I went to Land Rover of Solon Ohio and found a parts man who knew what I was talking about. He told me that Land Rover only used this part for 3 years. He didn't know if or how long it was used in Rover cars.
Enjoying this article? Our magazine is funded through the generous support of readers like you!
To contribute to our operating budget, please click here and follow the instructions.
(Suggested contribution is twenty bucks per year. Feel free to give more!)
I ordered the parts (1-day delivery). Since I have Offenhauser valve covers, the installation required a little extra work. I soldered the new aluminum breather (mounting plate) to a 1/8" brass fitting and drilled and tapped the driver's side valve cover to accept the threads on the brass fitting. Thanks to Dan at D&D Fabrications, I now have an oil cap to seal the opening in the passenger-side valve cover where the original breather went.
So far, it is working for me. This may not be your fix, but it's a cheap way to go.


Land Rover Part Numbers:


| | |
| --- | --- |
| Mounting Plate: | ERC-3933 |
| Filter Element: | ERC-3209 |
| Cap, Valve Cover: | ERC-3208 |
James Jewell added this note: "After digging through my Land Rover EFI manual, I discovered that this part was originally designed to equalize air pressure in the sump by allowing clean ambient air back into the crank case to replace the volume of fumes that were intentionally sucked into the intake manifold through the breather hose as part of the emissions system. It's great that our readers try these unconventional fixes and share their success stories!

Disclaimer: This page was researched and written by Harvey Liechti. Views expressed are those of the author, and are provided without warrantee or guarantee. Apply at your own risk.