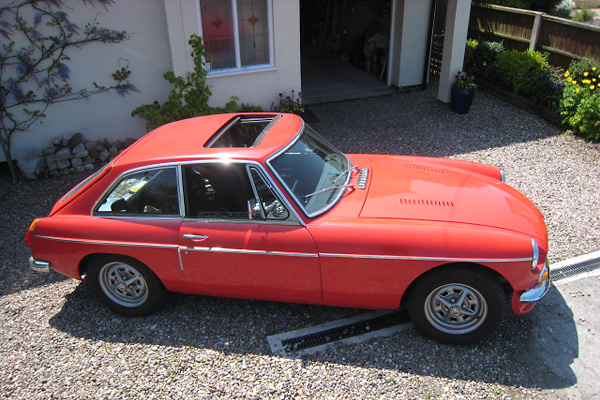 How I Installed a Tilt-n-Slide Sunroof in my MGB GT V8
by Ian Hart


My sixth MGB had to be a V8. However, management had to approve. My wife's requirements were that it had to be a GT and it had to be red. So simple, really, except I still wanted an open roof of some sort.

I sold my roadster and bought a 3.9 litre Discovery V8, an R380 gearbox, and an SD1 bellhousing. Finding a decent GT project car was the problem. In the United Kingdom, they typically need a lot of bodywork. Then I discovered an unused British Motor Heritage shell on Ebay. It was in pristine condition. The only bad news was that someone had painted it yellow. I also found a GT donor car (for miscellaneous parts). I set about dismantling and cleaning everything.

I wanted a proper Tilt-n-Slide glass roof but I had no idea how to install one until I visited the local scrapyard. Initially, I imagined I might get the mechanism and then fabricate surrounding features into the roof to fasten it to. At the junkyard, I realized this plan was too complicated. All I needed was to procure the mechanism complete with its own hole.

I made a simple hardboard template of the curve of the MGB GT roof from drivers side to passenger. Then I returned to the scrapyard and went around to every car.

It appears all European car sunroofs are roughly similar in width,. It's the front-to-back depth that's important, as this affects whether the roof will open or not. The glass opening can only be about twice as long as the MGB GT roof front-to-back so you can wind the glass away somewhere. Manual mechanisms are more feasible because electrically powered roofs are 3" or 4" longer than manual roofs. (Their motors sit on the front edge of the opening.)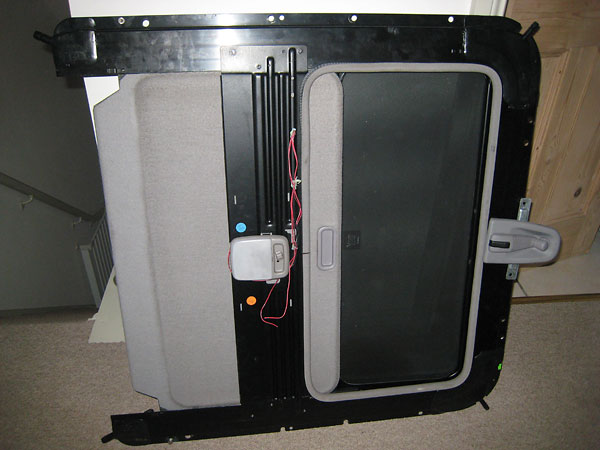 1994 Nissan Micra sunroof, ready to transplant.


Audis, BMWs, Rovers were all the correct width but much too deep. Some Japanese sports cars had strange roofs that opened outwards. And then there was a 1994 Nissan Micra. It was an exact match for the GT roof shape. I decided its 32" by 15.5" opening would fit nicely!

It took less than hour using only a hammer and tile chisel to cut the Micra roof off at its pillars, put it in the back of my car and pay. At £25 it was a good deal.

Back home, I unbolted the mechanism from the roof.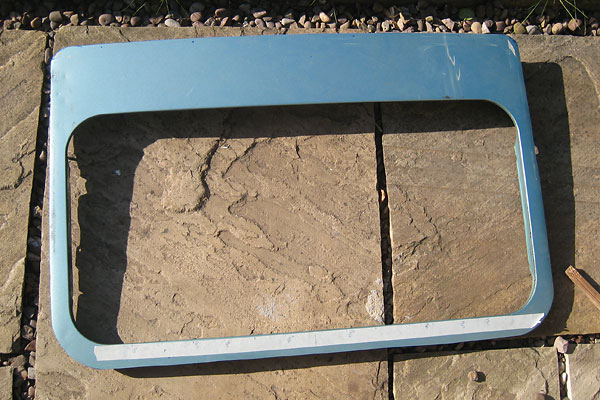 I used an electric jigsaw to carefully remove excess Nissan roof sheetmetal.
I kept 1" of metal along each side edge and 1.5" along the front.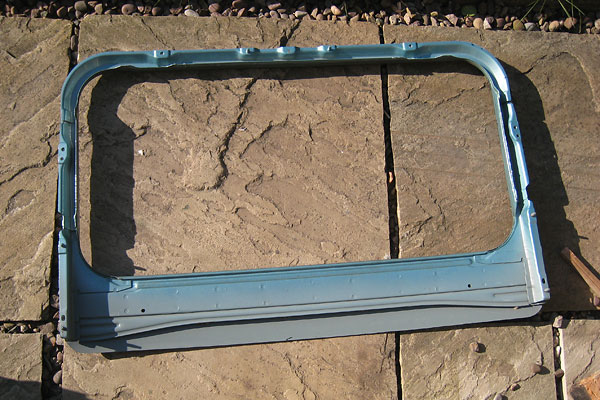 At the rear, my cut line measured 5.25" back from the stamped opening
because I decided to retain a strengthening brace.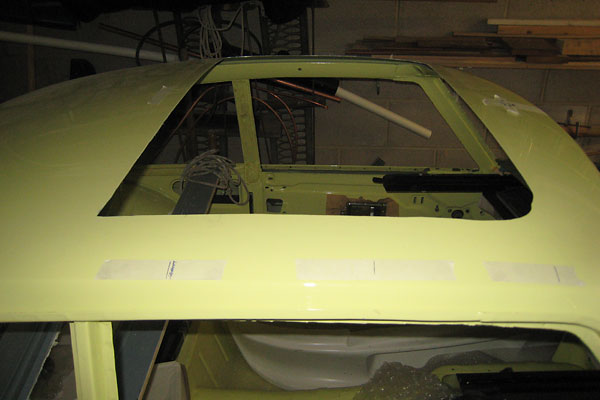 MGB GT roof, cut to accept the new sunroof.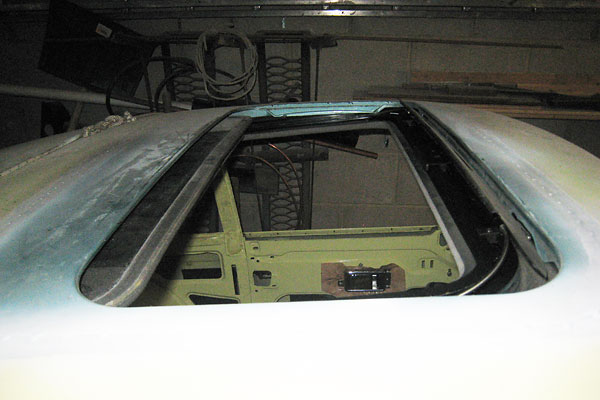 Nissan Micra sunroof frame, welded into place.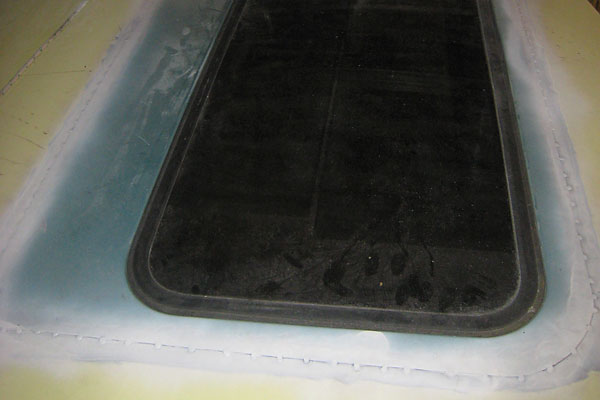 The sunroof has been mounted, and proper operation has been verified.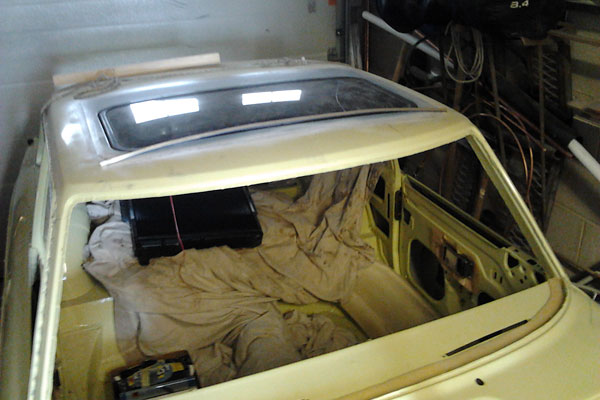 ?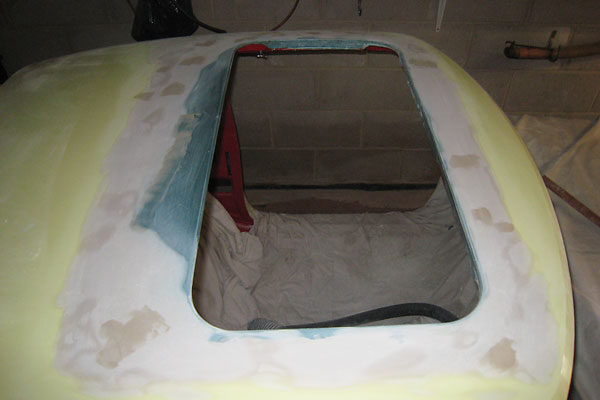 Body filler has been applied and leveled out.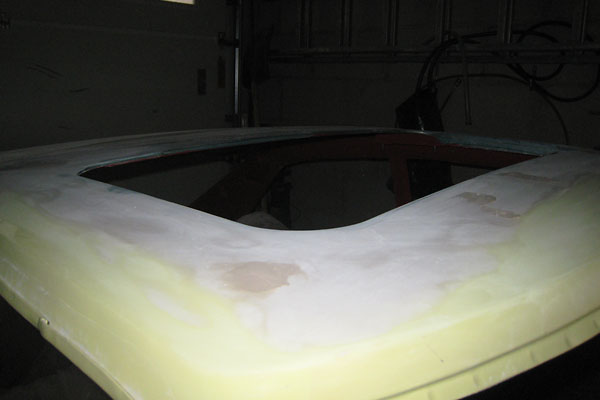 ?


Enjoying this article? Our website is funded through the generous support of readers like you!
To contribute to our operating budget, please click here and follow the instructions.
(Suggested contribution is twenty bucks per year. Feel free to give more!)

Can we get a photo of the installed/trimmed sunroof from the interior?




All photos by Ian Hart for BritishV8. Copyright 2015. All rights reserved.