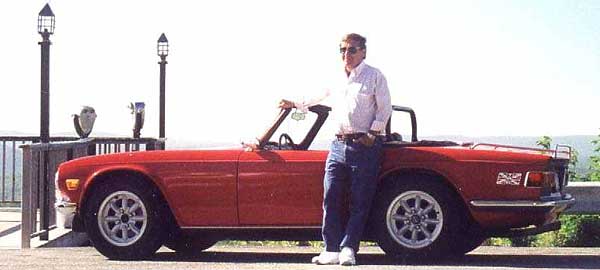 From the Recipe Box: English Trifle (Volume XI, Issue 1 - January 2003)
Editor's note: "No, this is not a cookbook, but I had too much space left to leave blank, but not enough for another article. This traditional English desert has been well received at British car gatherings and it's so easy, even I can do it!
INGREDIENTS:
1 16-ounce box of wilderness raspberries
1 or 2 packs of Ladyfingers (without filling)
1 family sized pack of red raspberry Jell-O mix
1 family sized vanilla pudding mix
2 cartons whipping cream
1 bag of sliced almonds, toasted
Maraschino cherries
Enjoying this article? Our magazine is funded through the generous support of readers like you!
To contribute to our operating budget, please click here and follow the instructions.
(Suggested contribution is twenty bucks per year. Feel free to give more!)
DIRECTIONS:
Line bottom of a large clear bowl with ladyfingers, split in two and half up the side. Divide raspberries into two halves and sprinkle one half over ladyfingers. Cover with remaining ladyfingers Sprinkle the remaining raspberries over the second layer of Ladyfingers. Make Jell-O according to package directions and ladle it very slowly over the layers of ladyfingers and raspberries, and refrigerate overnight. Mix pudding according to package directions, leave in pan, cover and place in refrigerator to cool, but not long enough to completely set (about 5 min). Pour pudding over top of ladyfinger/rasberry/jello layers and refrigerate. Before serving, top with whipped cream, and decorate with the almonds and cherries.