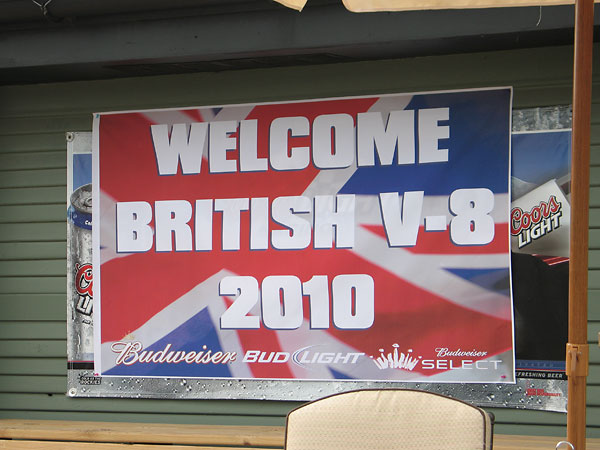 Dining Out in Indianapolis during BritishV8 2010
as published in BritishV8 Magazine, Volume XVIII Issue 1, October 2010
by: Curtis Jacobson
In the past, when covering BritishV8 meets we've usually focused mainly on cars, field trips, various driving events and competitions, and tech sessions. However, the meets include lots of social time too. Meals offer a pleasant time for getting to know each other better. In addition to our annual banquet/auction at the host hotel, BritishV8 2010 included group dinners at two Indianapolis restaurants.


Thursday Night Dinner at The Union Jack Pub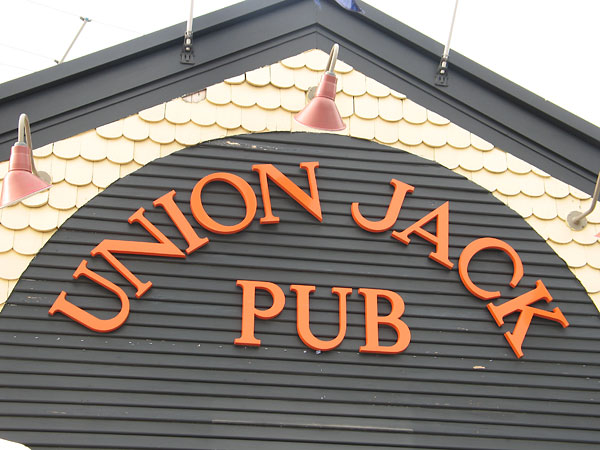 The Union Jack Pub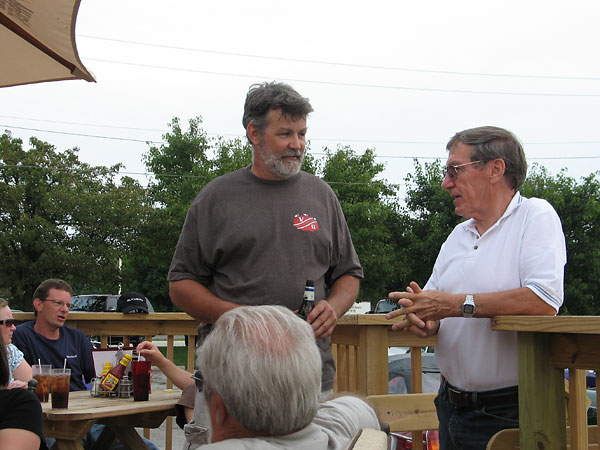 Jim Blackwood and Dan Masters.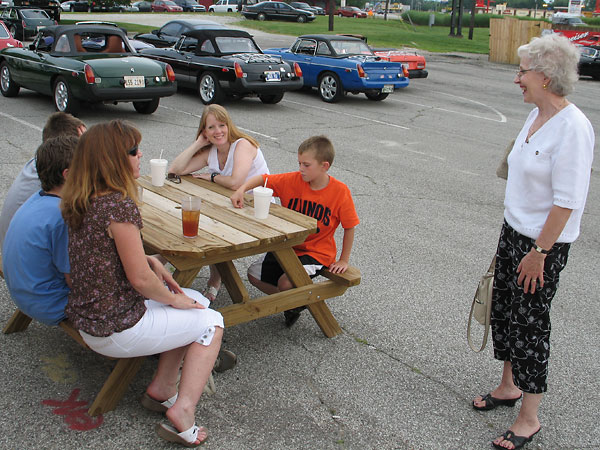 Clockwise from front left: Edith Blackwood, Matthew Blackwood, Alex Mantell,
Sue Mantell, Kenny Mantell, and (standing) Christa Masters.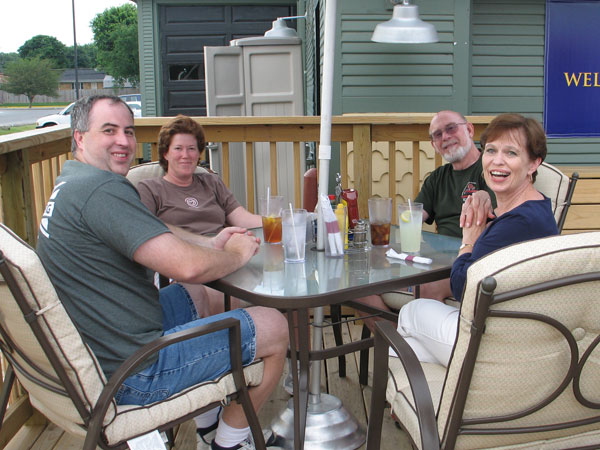 Matthew Pierce, Michelle Pierce, Steve DeGroat, and Margaret DeGroat.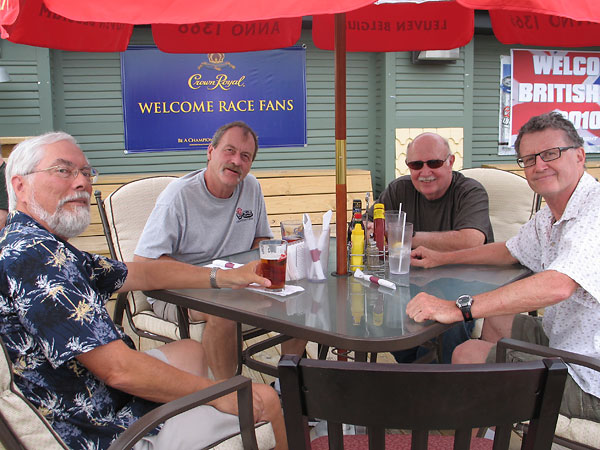 Gord McFaull, Graham Creswick, Jack Renaud, and Peter Smith. (Empty chair: Curtis Jacobson.)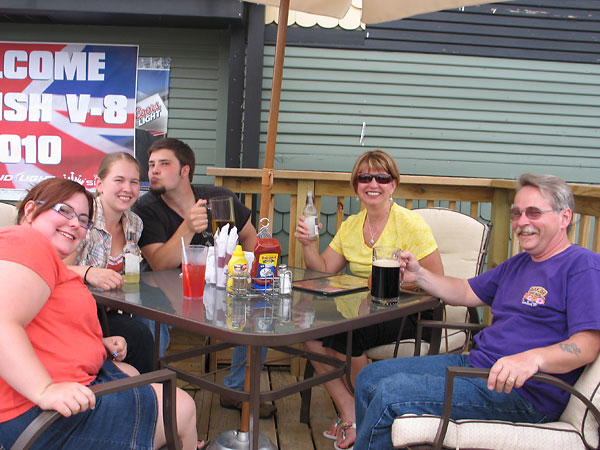 Liz McConnell, Sam McConnell, "Ace" Kulinski, Mary McConnell, and Phil McConnell.


Enjoying this article? Our magazine is funded through the generous support of readers like you!
To contribute to our operating budget, please click here and follow the instructions.
(Suggested contribution is twenty bucks per year. Feel free to give more!)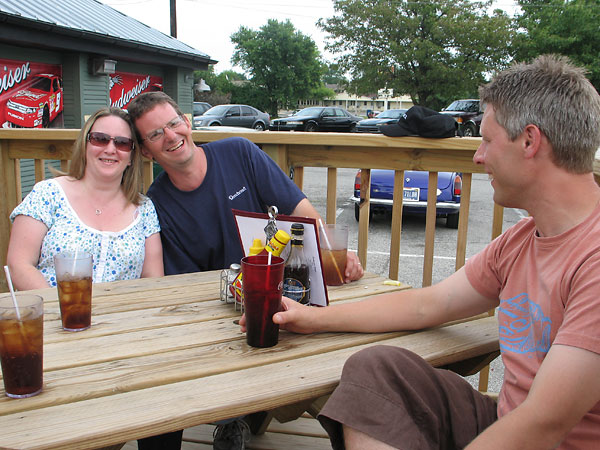 Ali Lovett, Gary Walker, and Andy Lovett. (Empty seat: Pete Mantell.)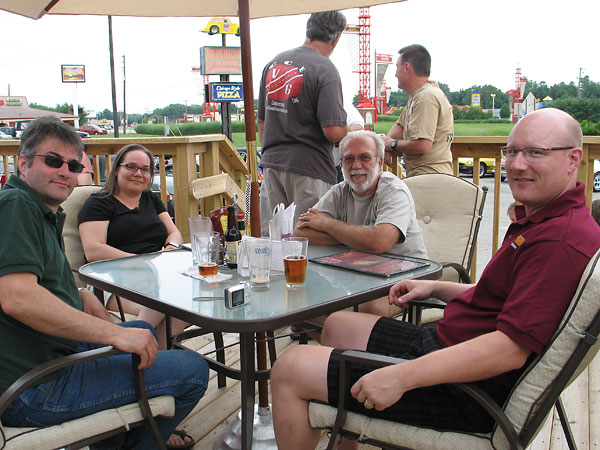 Max Fulton, Emily Turner, Jim Suart, and Tim Duhamel.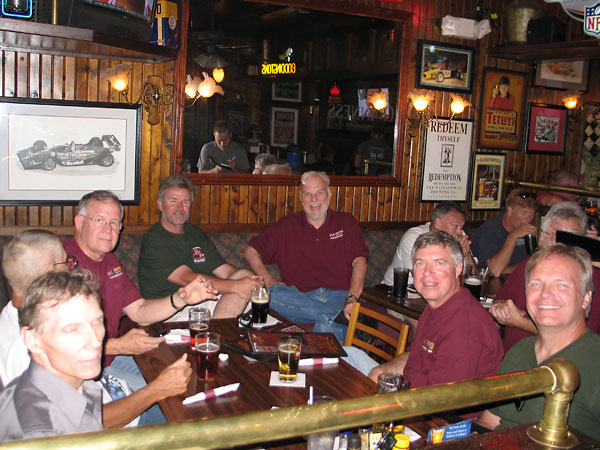 Larry Shimp. Steve Kimball, Dave Germain, Dan Blackwood, Bill Young, Scott Costanzo, and Artie Clark.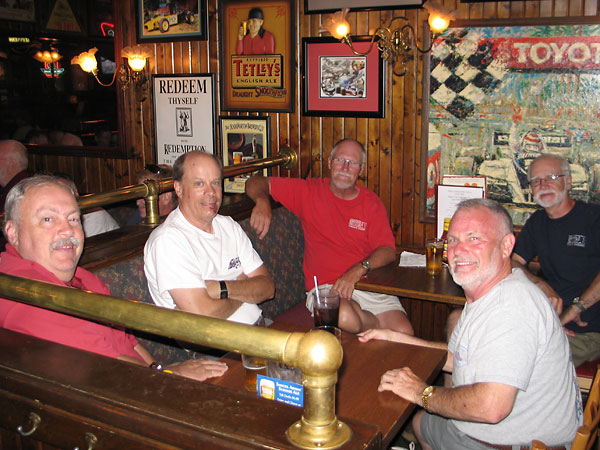 Phil Ossinger, Dale Knapke, Les Shockey, Richard Woodley, and Kelly Stevenson.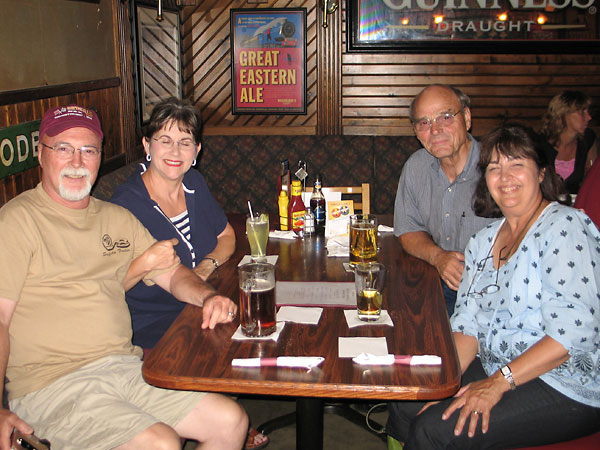 Dave Kirkman, Karen Kirkman, Merv Hagen, and Marilyn Hagen.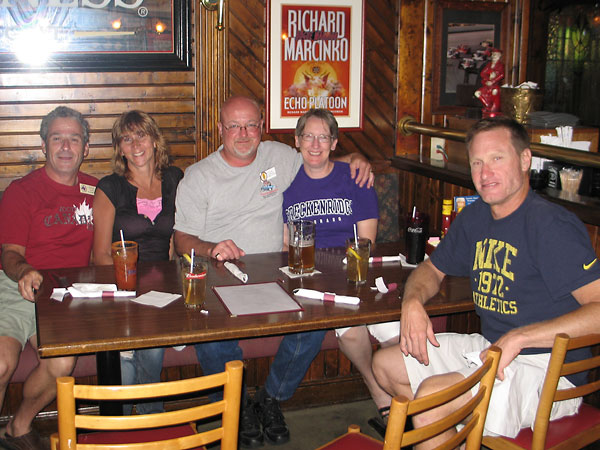 Steve Ward, Paula Ward, Steve Carrick, Marcia Carrick, and Todd Noll.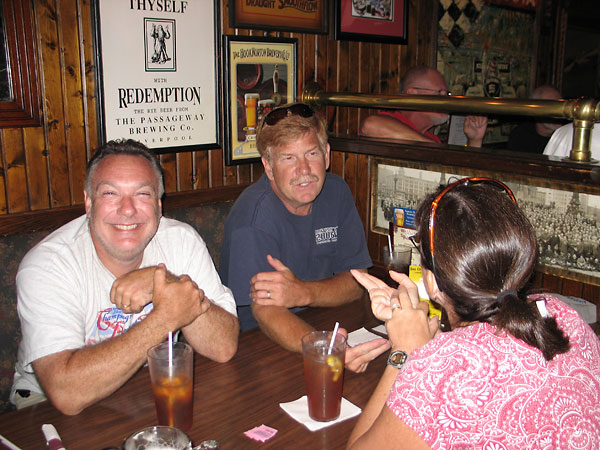 Bill Yobi, Mike Moor, and Jean Ingram. (Empty chair: Rick Ingram.)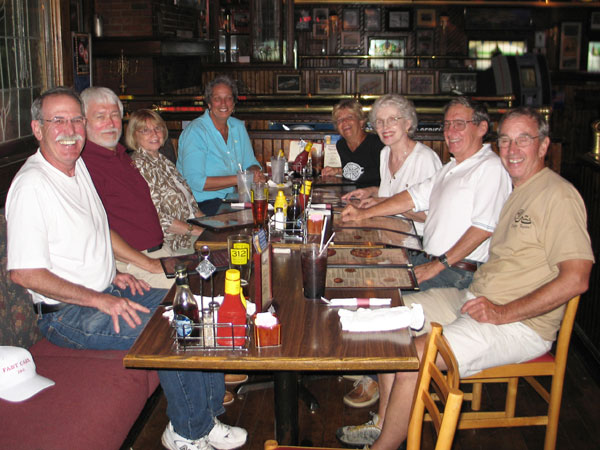 Ted Lathrop, Mike Maloney, Kay Maloney, Judy Lathrop, Mary Schils,
Christa Masters, Dan Masters, and Paul Schils.


Friday Night Dinner at Hooters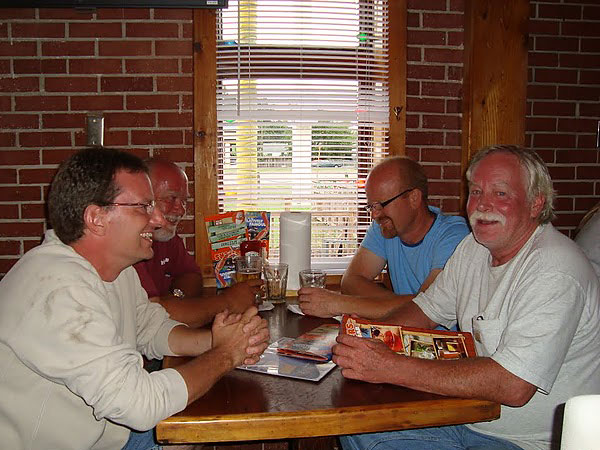 Gary Walker, Scott McDonald, Paul Foster, and Dave Burstyn.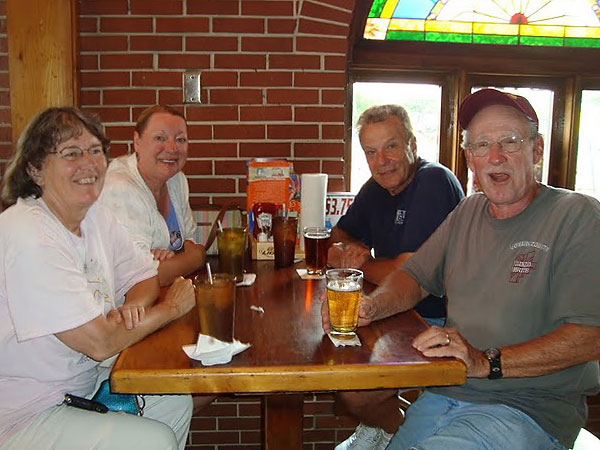 Diana Posey, Ms. John Hirst, John Hirst, and Bernie Posey.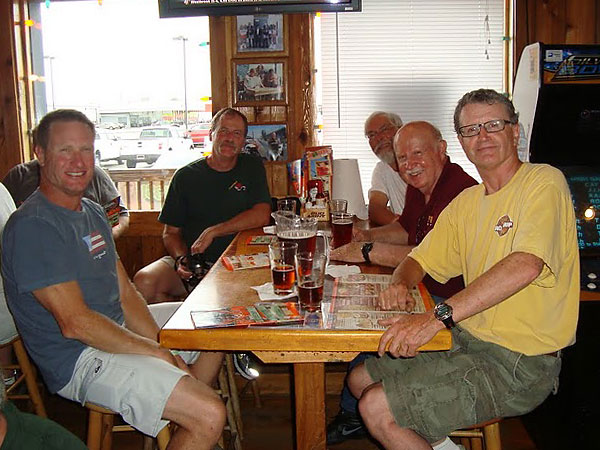 Todd Noll, Graham Creswick, Gord McFaull, Jack Renaud, and Peter Smith.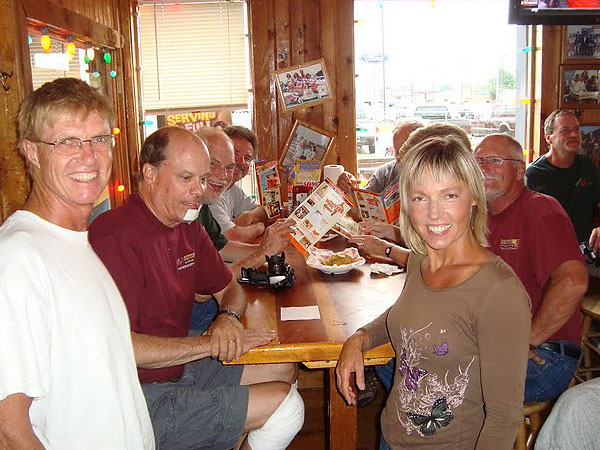 Ken Hiebert, Dale Knapke, Bill Young, Dan Blackwood, Phil Ossinger,
Les Shockey's wife, Les Shockey, and Katie Ermakovich.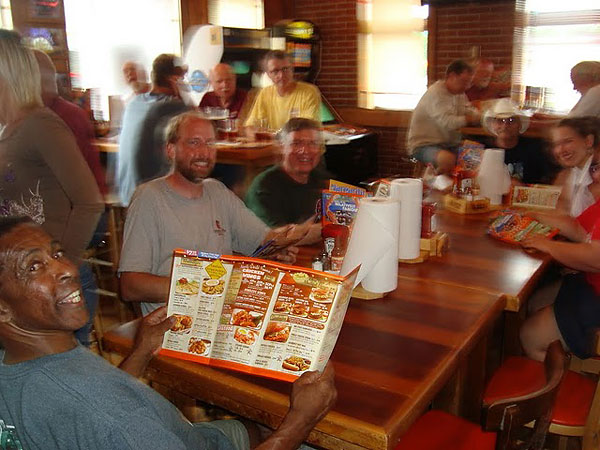 Robert Maupins, Curtis Jacobson, Scott Costanzo, Phil McConnell, Sam McConnell, and Liz McConnell.
(Empty chairs: Ken Hiebert and Katie Ermakovich.)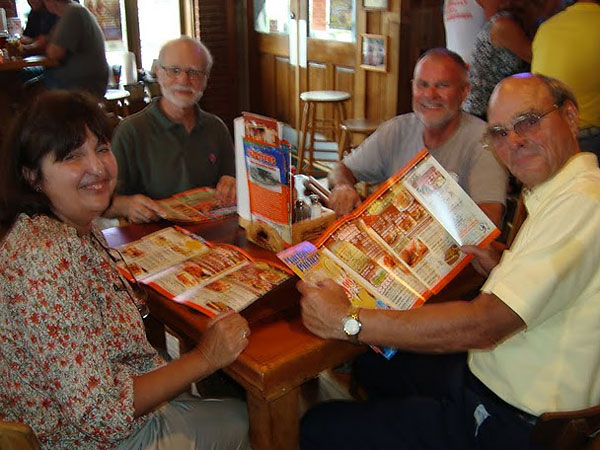 Marilyn Hagen, Richard Woodley, Kelly Stevenson, and Merv Hagen.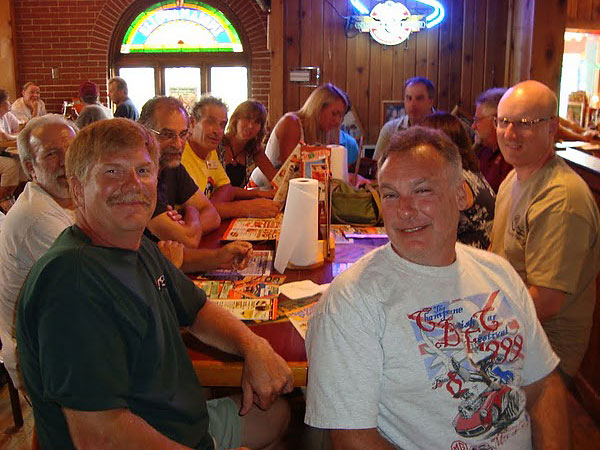 Mike Moor, Jim Stuart, Craig Faubel, Steve Ward, Paula Ward, (waitress,)
Michelle Pierce, Matthew Pierce, Rick Ingram, Jean Ingram, Tim Duhamel, and Bill Yobi.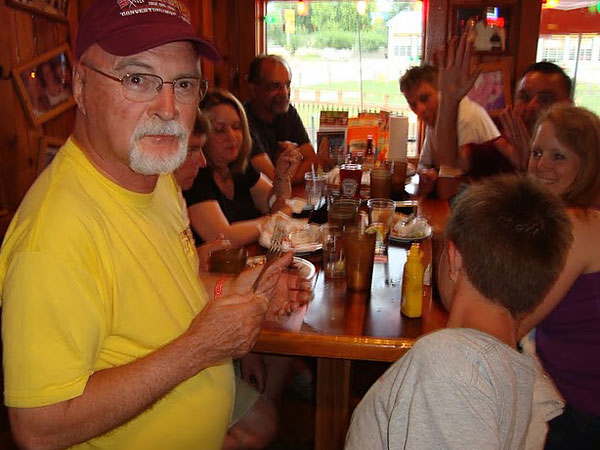 Dave Kirkman.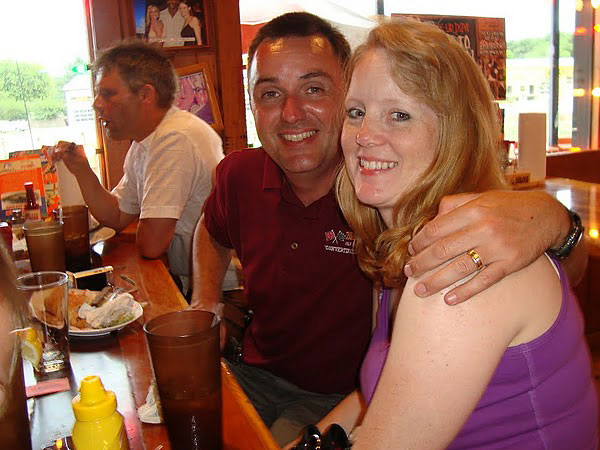 Pete and Sue Mantell. (Andy Lovett in background.)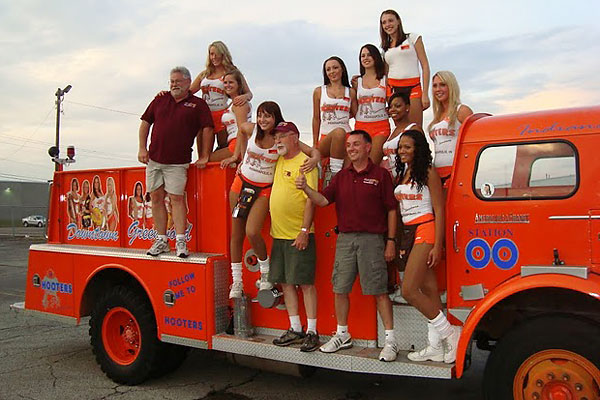 The Organizers of BritishV8 2010...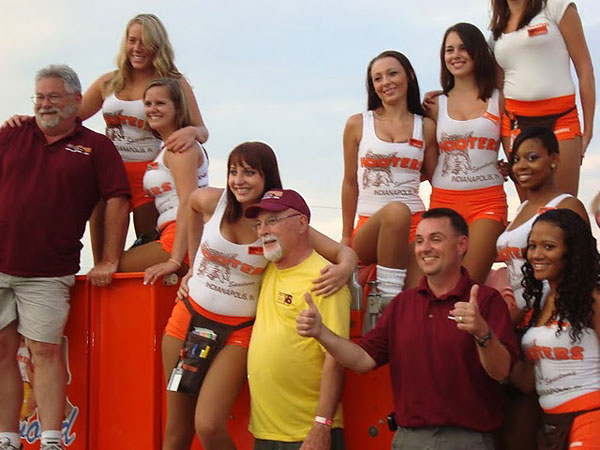 (left to right) Moe, Curly and Larry.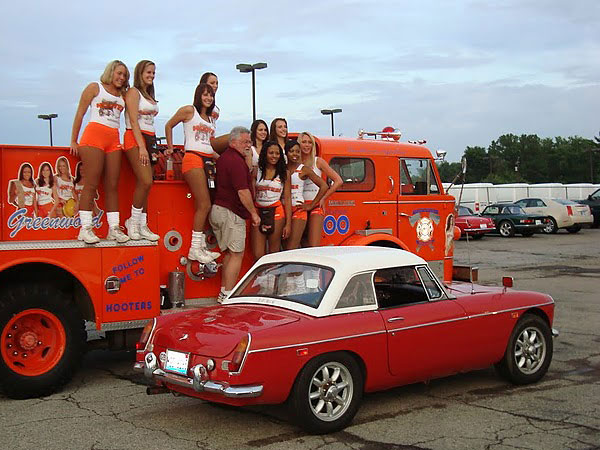 Rick Ingram / MGC.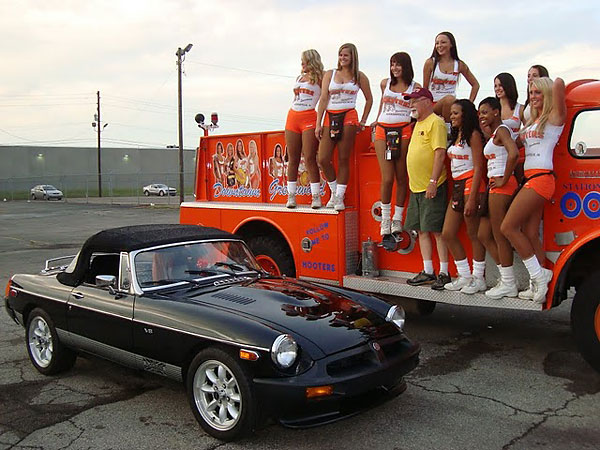 Dave Kirkman / MGB with Ford V8.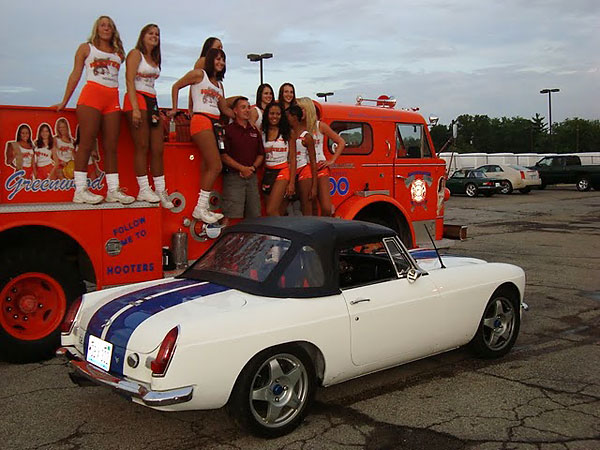 Pete Mantell / MGB with Ford V8.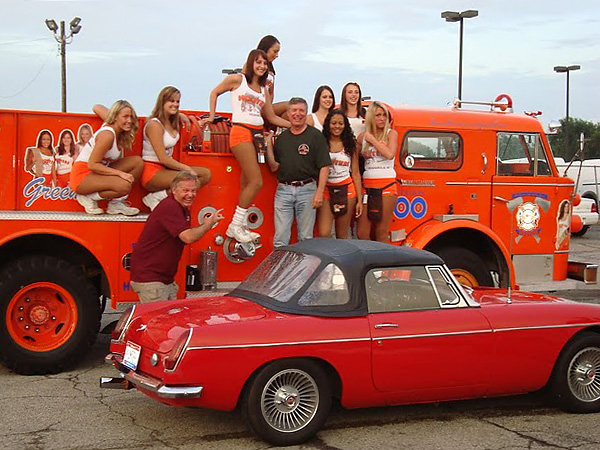 Artie Clark and Scott Costanzo / MGB with GM V6.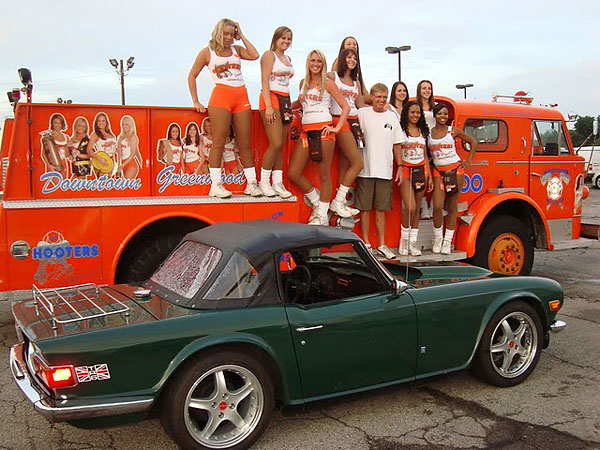 Ken Heibert / TR6 with GM (Pontiac) V8.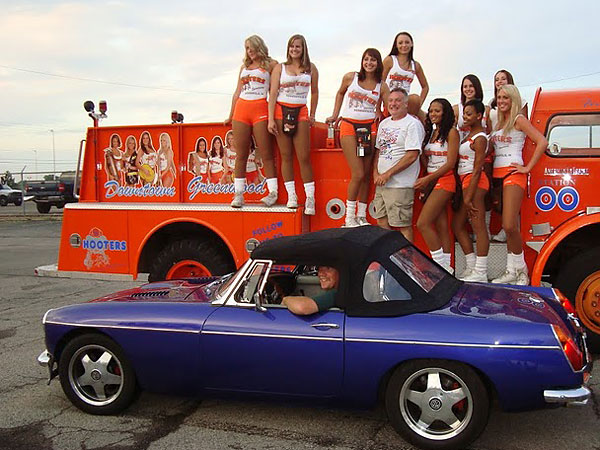 Mike Moor and Bill Yobi / MGB with Buick V8.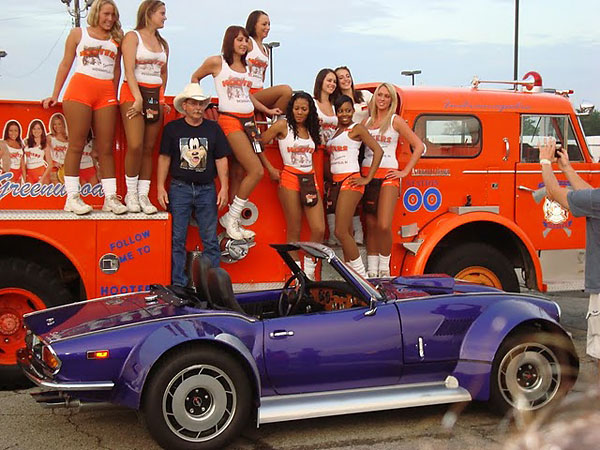 Phil McConnell / Spitfire with Chevy V8.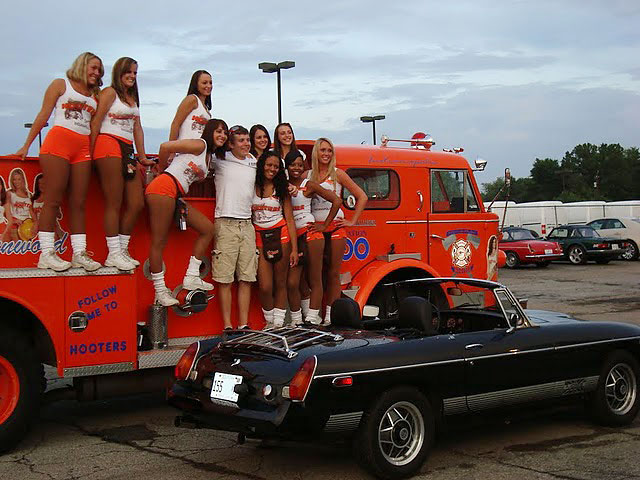 David Schafer / MGB with Ford V8.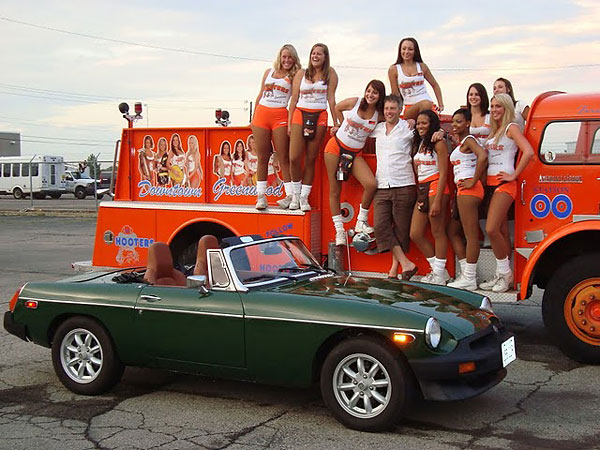 Andy Lovett / MGB.




Disclaimer: This page was researched and written by Curtis Jacobson. Views expressed are those of the author, and are provided without warrantee or guarantee. Apply at your own risk.

Photos by Curtis Jacobson and Artie Clark for BritishV8 Magazine. All rights reserved.