Moss Motors, Ltd.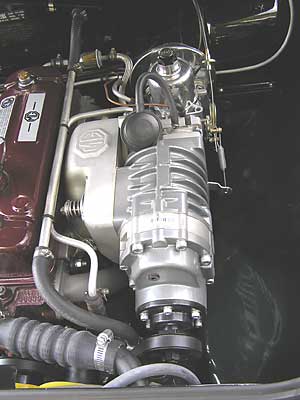 New from Moss: MGB Supercharger System,
True bolt-on power! The new MGB Supercharger System uses the same Eaton Roots-type positive displacement supercharger found on contemporary OEM applications such as Mercedes Benz and Jaguar. In spite of its modern origin, the Moss Supercharger System looks "retro" and preserves the character of your British car while delivering a substantial increase in driving power. Installs in about eight hours. 100,000mi warranty. 7.5 to 8.25psi boost (at sea level), typically increases power by about 33HP (measured at the rear wheels) and torque by about 44 foot pounds!


Moss Motors, Ltd.
440 Rutherford Street, Goleta, CA 93117
telephone: (800) 667-7872
international: (805) 681-3400

Cool Stuff for Cool Cars
• Panasport 8-spoke Wheels
• Wilwood Big-Brake Conversion Kits
• Anti-sway Bars and Suspension Bushes
• Tube Shock Conversion Kits
• Limited Slip Differentials
• Hayden Electric Fans and Shrouds
• Restoration and Trim Parts
• an Extensive Selection of Gifts
• and Much, Much, More!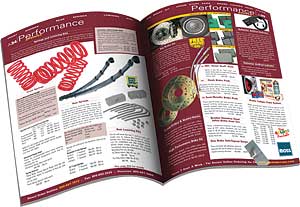 Everything for your British Classic
• FREE Catalogs
• Same Day Shipping
• 24 Month Warranty
• Customer Loyalty Program
• East and West Coast Warehouses
• 50,000 Part Numbers In Stock!


Visit us on the web at: www.mossmotors.com